You want to start your own business, but you don't know what line of business to open? Why not explore the world of service business ideas? From providing specialized services to offering unique solutions, there are countless opportunities to tap into.
Why start a service business?
The demand for service businesses is growing rapidly. People want convenience, and are willing to pay for it.
A wide range of service business ideas and possibilities
There are many types of service businesses to choose from:
Personal services like fitness training, yoga instruction, makeup artistry, hairdressing, and skincare.
Home services such as house cleaning, carpet cleaning, pool cleaning, junk removal, lawn mowing, and landscaping.
Vehicle services, including car washing, car repair, towing, car detailing, and pressure washing.
Business support services such as consulting, coaching, event planning, and virtual assistance.
Flexibility and scalability
Service businesses offer flexibility, since you can easily adjust the services you offer based on client needs and trends. You can also scale at will by adding or dropping services without needing to add many more resources. Some service businesses, like online medical consulting, digital marketing, and coaching also provide the freedom to work remotely.
Stable demand
People will always need services like home repairs, pet care, teaching, and transportation. Demand for services tends to remain steady even during economic downturns. And as populations grow, so will the need for services.
If you want a business that gives you freedom, flexibility, and stability, consider starting a service business. Determine what you enjoy and excel at, find your niche, and register your business.
If you're still undecided about what type of business to open, read on for our detailed guide to service businesses.
Home maintenance business ideas
People will always need help maintaining the systems and structures of their homes, making home service businesses a good choice. Some of the most in-demand home service business options are HVAC, plumbing, and handyman services.
HVAC (heating, ventilation, and air conditioning)
One service based business you can start is an HVAC business. As an HVAC technician, you'll install, repair and maintain heating, cooling, and air quality systems in homes or commercial buildings. Many HVAC companies offer emergency services 24 hours a day for issues like furnace or AC repairs.
This career requires specific technical training and certifications, but can be very lucrative.
Plumbing
Plumbers install and repair water systems in homes and businesses. They are always in demand to handle sudden home emergencies like leaky faucets, burst pipes, and malfunctioning water heaters, and as well as for planned projects like remodeling.
If you want to become a plumber, you'll need to complete a training program and become licensed in your state.
Handyperson
Handy-people provide an important service for homeowners who don't have the time or ability to do small jobs themselves. As a handyperson, you'll perform a variety of basic repair and maintenance tasks around the home. This could include painting, drywall repair, minor electrical work, lawn mowing, and more.
While no formal education is required, you should be skilled with tools and basic home repair.
Home improvement business ideas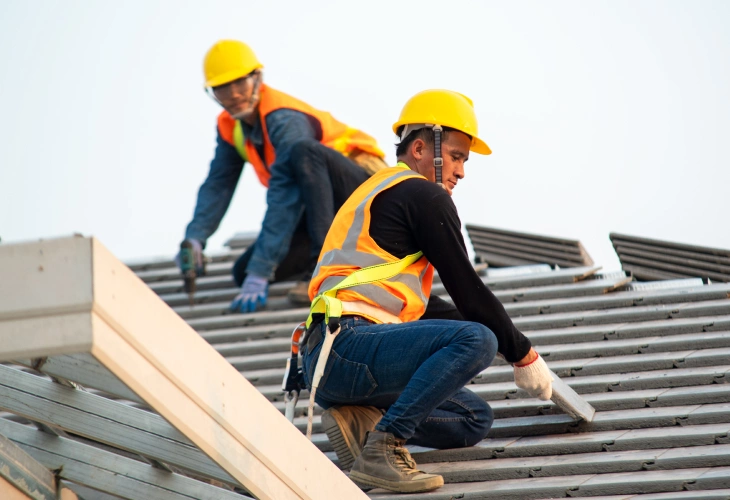 Home improvement services like roofing, locksmithing, house cleaning, and pool cleaning are always in demand. Homeowners want professionals they can trust to handle important jobs around their house.
Roofing
If working with your hands and tackling big projects sounds appealing, consider starting a roofing company, and offering services like roof inspections, leak repairs, and full roof replacements. Re-roofing a house is difficult and messy work, but also extremely necessary.  Market your business to homeowners whose roofs are 10-15 years old, as this is when most begin needing replacement.
Locksmithing
As a locksmith, you'll provide key and lock services to both residential and commercial customers. This includes unlocking doors, rekeying locks, installing new locks, and repairing or replacing damaged hardware.
To get started, complete a locksmith training program, and become licensed in your state.
House cleaning
Many homeowners like to hire a professional cleaning service to deal with regular house cleaning, intermittent deep cleaning, or occasional cleaning tasks. You can build your clientele by developing a website showcasing your services, establishing competitive rates, and providing free estimates. Offer regular cleaning schedules, like weekly, biweekly, or monthly options, as well as one-off cleaning options to cater to different client needs.
It's important to note that in many cases, you'll need to supply your own cleaning appliances and products.
Pool cleaning
During summer months, pool cleaning services are in high demand. As a pool cleaner, you'll visit residential and commercial pools to skim debris, vacuum, brush pool walls, test and balance chemicals, and empty skimmers and pumps. Pool owners, property managers, and homeowner associations will be your main target audience, and it's a good idea to provide weekly and biweekly cleaning and maintenance services.
To get started, invest in essential equipment like telescopic pool poles, vacuum heads, leaf rakes, and test kits.
Pressure washing
If you prefer working outside and tackling bigger cleaning jobs, consider starting a pressure washing business. You'll use a high-powered pressure washer to blast away dirt and grime from various surfaces like homes, decks, driveways, sidewalks, and commercial buildings. It's a good idea to offer residential and commercial pressure washing services, to maximize your earning potential.
Pressure washing requires equipment like a pressure washer with 1200 to 2200 PSI, as well as proper protective gear.
Property business ideas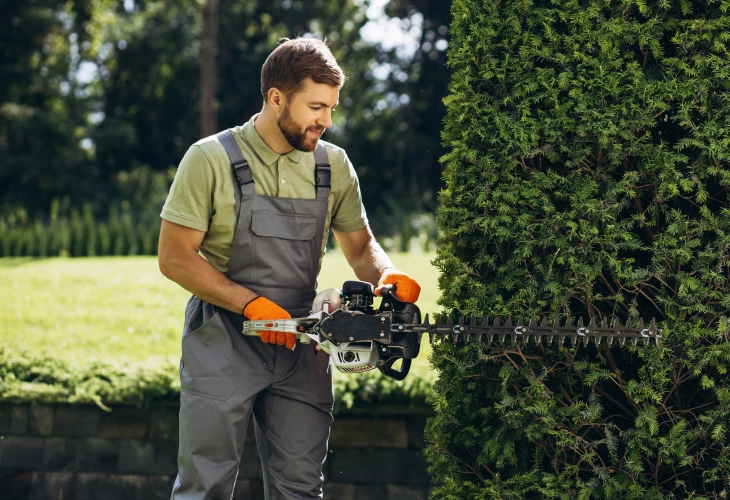 Property services constitute essential maintenance for homes and businesses, including lawn care, landscaping, and junk removal. If you enjoy working with your hands and helping people solve problems, a property services business could be ideal.
Lawn care and landscaping
A perfectly manicured lawn requires regular maintenance, but many homeowners and businesses don't have the time or skills to properly care for their lawns and outdoor spaces. By starting a lawn care or landscaping company, you can tap into this demand and build a thriving business.
As a lawn care or landscaping professional, you'll provide services like mowing, edging, fertilizing, and gardening. You may also offer hardscaping, irrigation, lighting, and landscape design.
You'll need equipment like lawn mowers, edgers, blowers, and trailers to transport gear, and may also need certifications or licenses to apply chemicals.
Junk removal
Many people don't have the means to remove large, heavy, or hazardous items themselves, so they turn to junk removal companies for help. As a junk removal service, you haul away unwanted items like furniture, appliances, yard waste, and construction debris.
You'll need a truck or van, tools, and labor to physically move and dispose of junk, as well as strong arms, a willingness to work hard, and effective marketing to build a successful junk removal business.
Tree services
Homeowners, property managers, golf courses, parks, and local governments frequently need tree services like trimming and pruning tree branches, removing trees, grinding tree stumps, and performing tree health assessments. You may also provide tree planting services, tree fertilization, tree cabling, and tree bracing.
Tree care requires specific knowledge, skills, and equipment. You'll need tools like chainsaws, wood chippers, stump grinders, tree spades, and aerial lifts or bucket trucks to access tall trees. Proper licensing and insurance are also important for hazardous work.
Personal care business ideas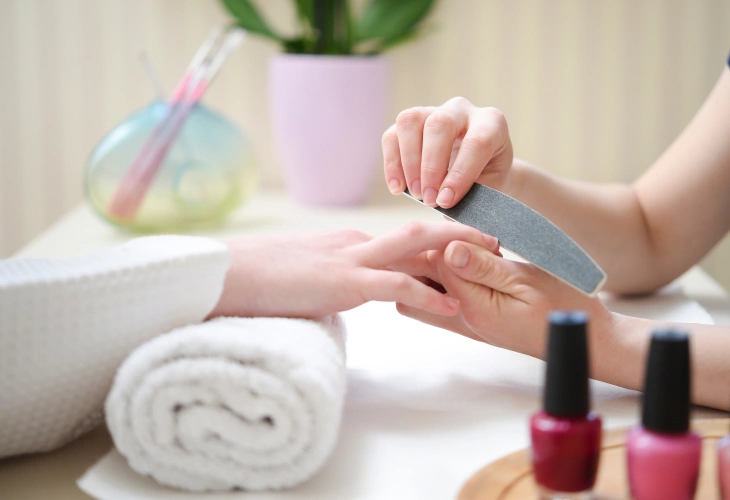 Starting a personal care service business allows you to turn your skills and passion into a successful company. Whether you love nail care, hairstyling, or skincare, there are many opportunities to run a profitable business.
Nail salon
If you're skilled at nail care and like keeping up with the latest nail art trends, consider opening a nail salon. Clients visit salons not just for a manicure, but also for the experience. Stay on top of cutting edge nail styles and treatments and give each client personal attention, so customers leave feeling cared for as well as fashionable.
You'll need to obtain the proper licensing and certifications in your state, and then market your salon on social media to spread the word about your services and specials.
Barbershop and hairstyling
Traditional barber shops provide haircuts and shaves, and hair salons cut and style hair, while both offer clients a chance to relax. Barbers and hairdressers must pay close attention to detail to achieve the perfect cut and style, but also build a rapport with their customers.  Consider expanding into related services like beard trims, special occasion hair styling, hair coloring, head massages, or shoe shining.
You'll need barber or hairdresser training and licensing to run this type of business. Promote your shop through word-of-mouth, social media, and by offering specials for first-time clients.
Esthetician
Estheticians can provide a range of beauty and skin care services, while giving clients personal care and attention. It's important to understand different skin conditions and skin types, so you can recommend the right products and treatments that help customers improve their skin.
You'll need to pass exams to work as an esthetician, and register your business for an esthetician's license with your state's Board of Cosmetology and/or health department.
Automobile business ideas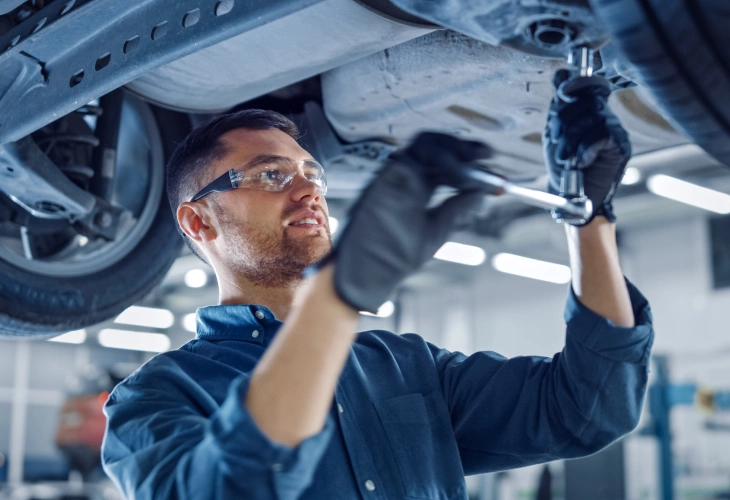 Automobile services like car detailing are always in demand. As a business owner in this niche, you'll be providing a service that keeps cars looking and functioning their best.
Car detailing
Many car owners are willing to pay top dollar to keep their vehicles spotless. You'll build a loyal customer base by delivering high quality, meticulous work. As a car detailer, you'll thoroughly clean and polish vehicles inside and out. It's intensive work, but the results can be extremely rewarding.  Start with the basics, then you can add extras like waxing, buffing, or shampooing carpets and seats.
Keep in mind that car detailing requires care and precision. You'll also need to invest in high-quality tools and cleaning solutions for tackling interiors, exteriors, engines, wheels, and tires, but with the proper technique, car detailing can be a lucrative business.
Lifestyle business ideas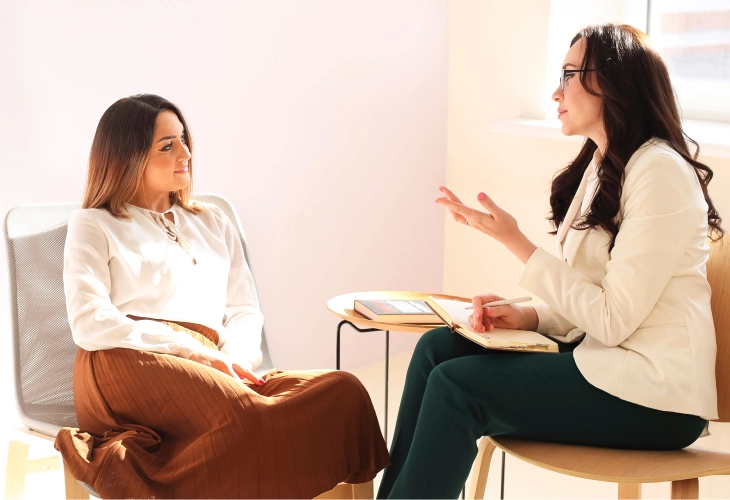 As a personal trainer or life coach, you can assist clients to achieve their health, fitness and personal development goals. These lifestyle businesses focus on empowering people to become their best selves. You can help clients by:
Creating customized plans and strategies for achieving clients' goals
Providing guidance, motivation and accountability through regular sessions and check-ins
Teaching skills and techniques for developing healthy habits and routines
Challenging clients to push beyond their comfort zones in a safe and supportive manner
Listening openly and acknowledging clients' challenges while reinforcing their strengths
With the growing interest in health, wellness, and personal development, personal training, life coaching, and related lifestyle services are in-demand business opportunities.
Personal training
As a personal trainer, you develop customized fitness programs based on your clients' needs and goals. Some of the services you might offer include:
Carrying out fitness assessments to determine a client's current level of fitness and health
Designing tailored workout plans focused on weight loss, muscle gain, endurance or strength
Leading personal training sessions to instruct proper form and technique
Providing accountability and motivation to help clients stay on track
Offering nutritional guidance for weight management and performance
To become a personal trainer, you typically need a certification from an accredited organization like ACE, NASM or ACSM. Many trainers start by training clients at a local gym before opening their own studio.
Life coaching
As a life coach, you help clients achieve personal or career goals by providing counseling and encouragement. Some of the areas you might coach clients in include:
Career changes or transitions
Improving relationships
Developing better habits and productivity
Achieving work-life balance
Pursuing hobbies and personal interests
Gaining self-confidence and motivation
While certification is not always required, many coaches pursue credentials to build credibility. Life coaching can be offered as a standalone service or combined with related services like personal training, nutrition or wellness coaching.
Pet care business ideas
If you love animals, a pet care service business can provide a fulfilling and lucrative opportunity. People treasure their pets and want them to be well cared for when they cannot be present themselves. That is where you enter as a trusted and reliable pet care provider. Owners rely on you to feed, groom, exercise, and give medicine to their beloved animals.
Dog walking
Many dog owners have demanding work schedules and may not have the time to give their furry friends the daily exercise they need. As a dog walker, you can offer regular walks tailored to each dog's specific needs. This includes leash training, socialization, and ensuring their safety during outdoor adventures.
Pet sitting
Pet sitting is a valuable service that pet owners seek when they have to travel. Pets thrive in familiar surroundings, and often feel more comfortable staying in their own homes rather than in a boarding facility.
During pet sitting visits, you can provide essential services like feeding, fresh water, and administering medications if necessary, as well as spending quality time with the pets. If you offer light house-sitting duties too, such as bringing in the mail or watering plants, you can add value to your services and set your business apart from the competition.
Event planning business ideas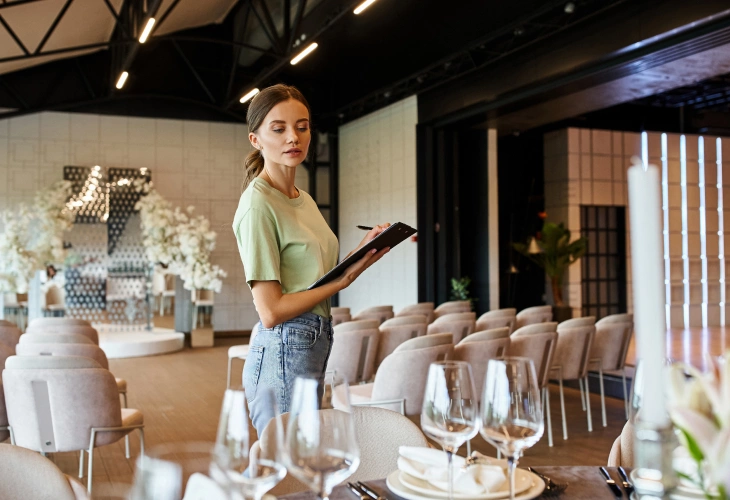 Whether it's a product launch, wedding, conference, or anniversary party, event planners handle everything from finding the perfect venue to finalizing guest lists.
If you're detail-oriented, a skilled communicator, and have a knack for organization, time management, and creating memorable experiences, event planning could be an ideal service business for you. Some key responsibilities include:
Meeting with clients to determine the theme, style, and budget for their event, and discussing their vision and priorities
Researching and booking venues, caterers, entertainment, transportation, and any other vendors needed to execute the event.
Negotiating the best deals and ensuring all details are handled.
Creating detailed timelines, schedules, seating charts, and managing all logistics leading up to and on the day of the event.
Coordinating with vendors and staff to keep everything running smoothly.
Sending out invitations, managing RSVPs, and ensuring guests have all necessary information about the event.
Overseeing setup, ensuring the venue is ready, all decor is in place, catering and entertainment are prepared, and the event flows seamlessly from start to finish.
Greeting guests and troubleshooting any issues that arise.
The rewards of event planning are seeing the joy on your clients' faces and bringing people together to celebrate important milestones. While the hours can be long, especially leading up to and on the day of an event, the work is often creative and exciting.
Start small, but with big service business ideas
So there you have it – plenty of in-demand service business ideas ripe for the picking. Whether you're good with your hands, enjoy organizing events, love pets, or want to help people look and feel their best, there's an opportunity out there for you. Just start small, build up your experience, and develop your skills. Success won't come overnight, but with hard work and persistence, you can grow a side hustle into a hugely successful service company.