Moving online?
We've got your back
vcita's best tips, tricks and tweaks to help you through these challenging times.
Visit resource hub
Build a business you're proud of.
Manage clients, appointments & payments from one single app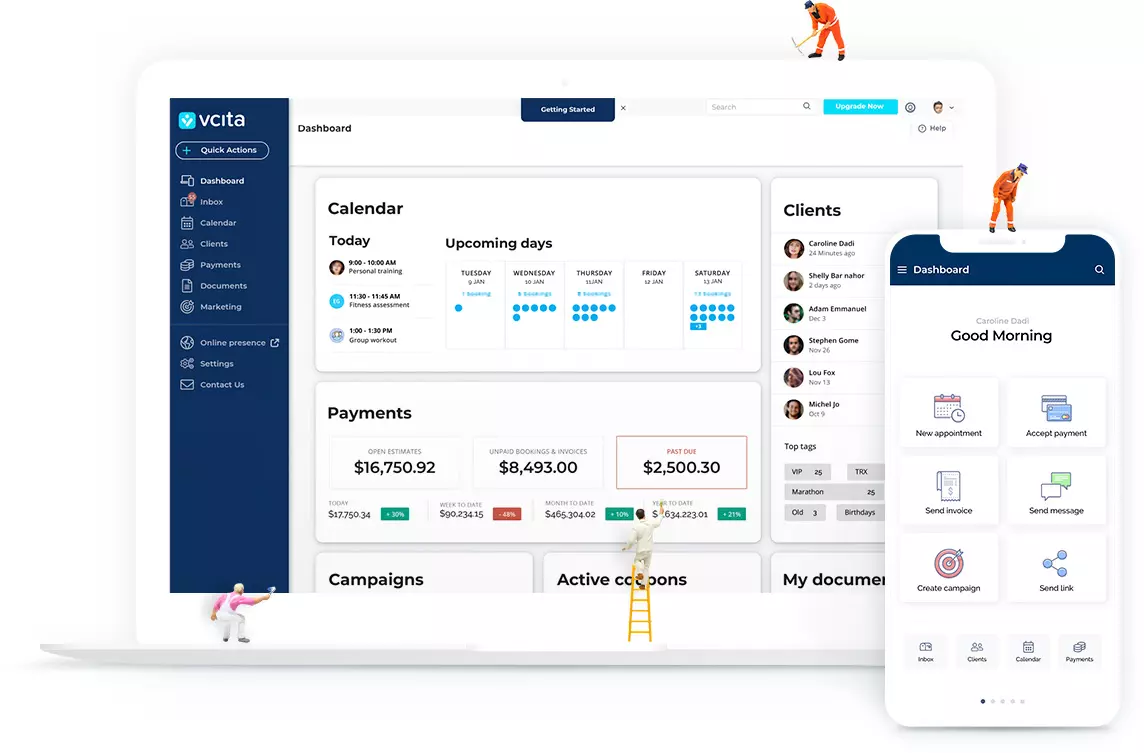 Build lasting relationships with client cards that guarantee you never forget a name, a face, or an opportunity
Get your services booked in a snap from your website, Facebook, or directly from Google search
Collect like Don Corleone (but nicer) with actionable invoices and friendly payment reminders.
Get inspired by someone just like you
Patrick Osei
Hot Money Studios
Ofelia Sierra
The Muscle Relaxers
Better work days start here
Curious what vcita can do for your business?
Let a member of our team show you the ropes.