Credit card processing for small business
In-Office | On the Go | Online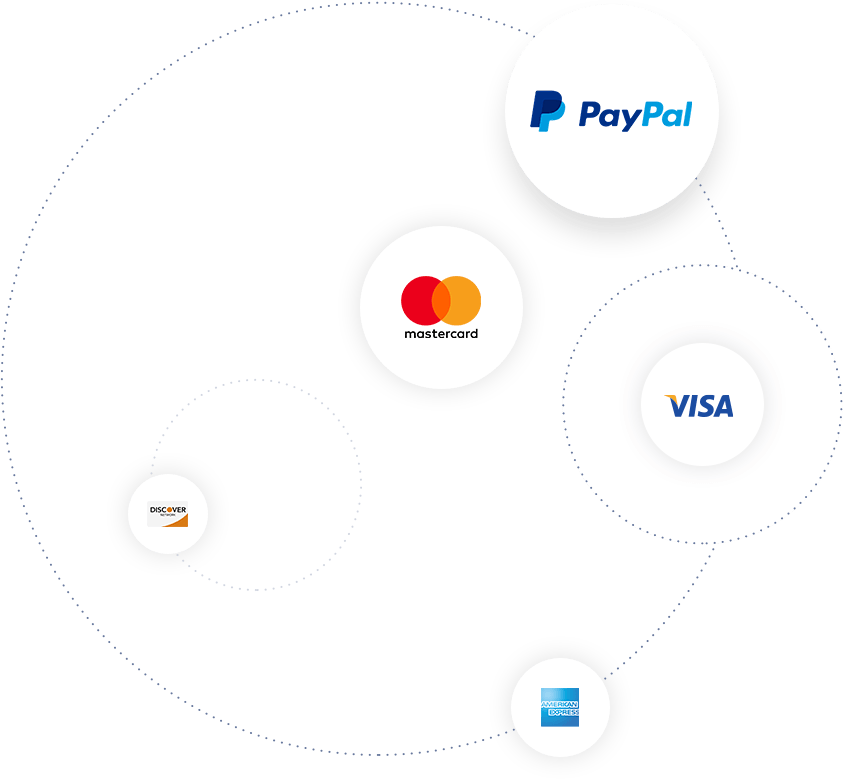 A simple way to process credit cards online for small business
Easily accept credit card payments by entering clients' payment details into the app – it's like your own virtual terminal
Accept any type of credit card & set your preferred currency
Securely charge or refund clients from your desktop, laptop, tablet or mobile
Work with various payment gateway providers, including PayPal & Stripe
No additional transaction fees
Get paid faster with a 100% secure credit card processing solution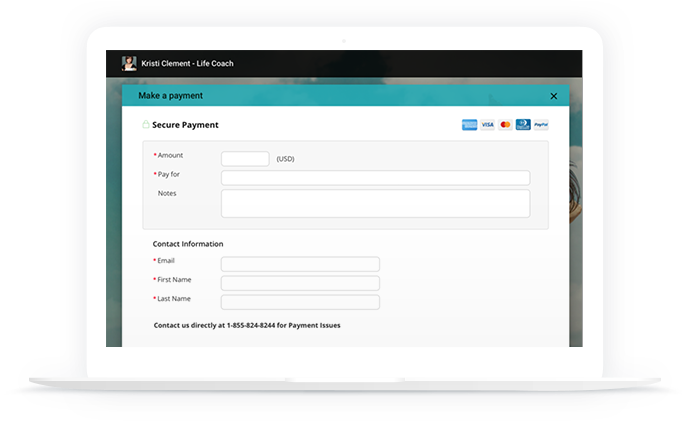 Online payments & credit card processing Offer clients flexible online payment options
Accept payments with credit cards, Paypal, Stripe or Square on your website, Facebook page, email or via an invoice by adding customizable payment buttons.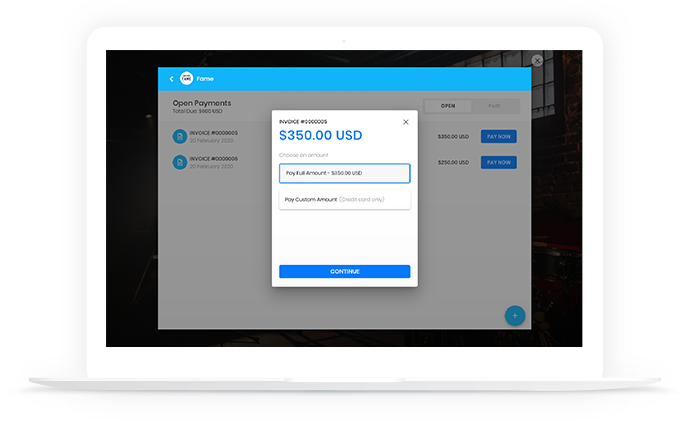 24/7 credit card processing
Empower clients to pay online via a self-service client portal, where they can view pending & past payments.
Manage & track payments from one place
See all pending, overdue and past payments in one place.
Receive instant text notifications for every overdue payment.
View specific clients' payment history & upcoming payments.
Accept, track and receive partial payments.
Send friendly, automated payment reminders.
Bring the cha-ching back into your life with mobile payments

Enjoy hassle-free payments with vcita's Pay by Mobile. Get paid within seconds by allowing clients to pay for services with a few quick taps, and without re-entering their credit card details. All you need to do is create a payment link through your vcita account, send it via text message directly to your client's mobile and voila! You're done. All payments will be recorded automatically into your CRM, so you always know where you stand with clients.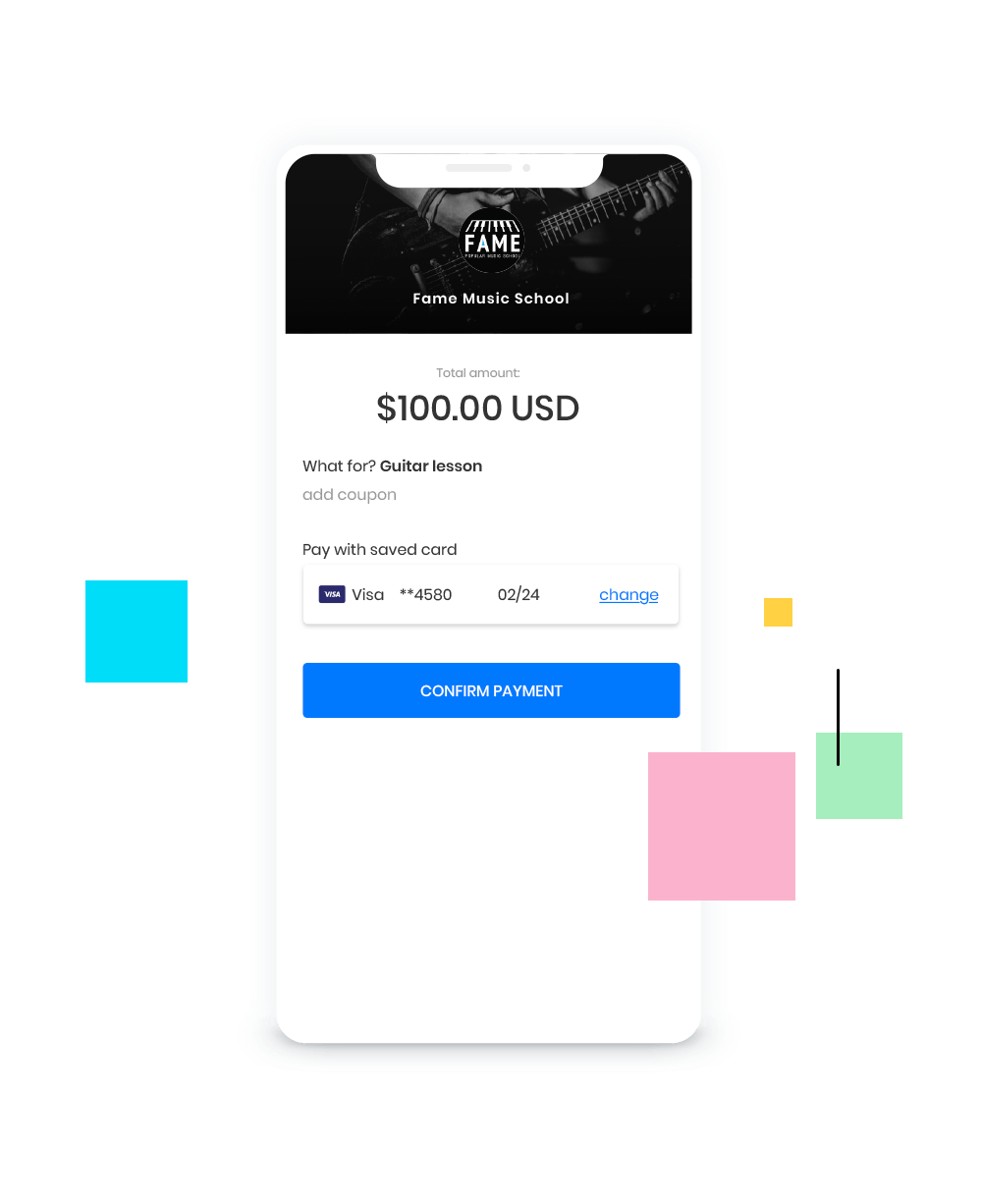 No existing merchant account required. Start enjoying vcita's credit card processing today.
Connect to your preferred payment gateway
The only system that connects your billing with your calendar
Let clients pay with their credit card for services upfront as soon as they've scheduled a meeting, or after service is rendered
See your billing, scheduled appointments and client information in one place – charge clients' credit card in a click without having to enter their details twice
Track appointments' payment status directly from your calendar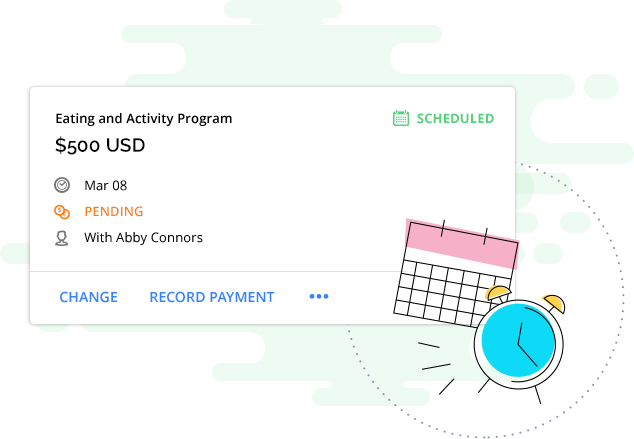 Join over 100,000 happy service providers

Personal finance counselor
It has improved all aspects of my business with the capability of billing and sending follow up documents to clients. I highly recommend it.

Rated vcita 5 out of 5 by Capterra
Shane Robson-Smith
Personal finance counselor at Workplace Money Coach

I love that I can choose whether or not I require payment for my different services. There's also an email component built in so I can communicate with my clients directly.
Brenda Smith
Health insurance doctor at Solar Savings

The payment feature has been wonderful. It saves time in the appointment because payment is handled before the client arrives.
Francesca James
Life coach at Francesca James