Effortless marketing, professional results
Capture, nurture, and convert more leads into loyal clients.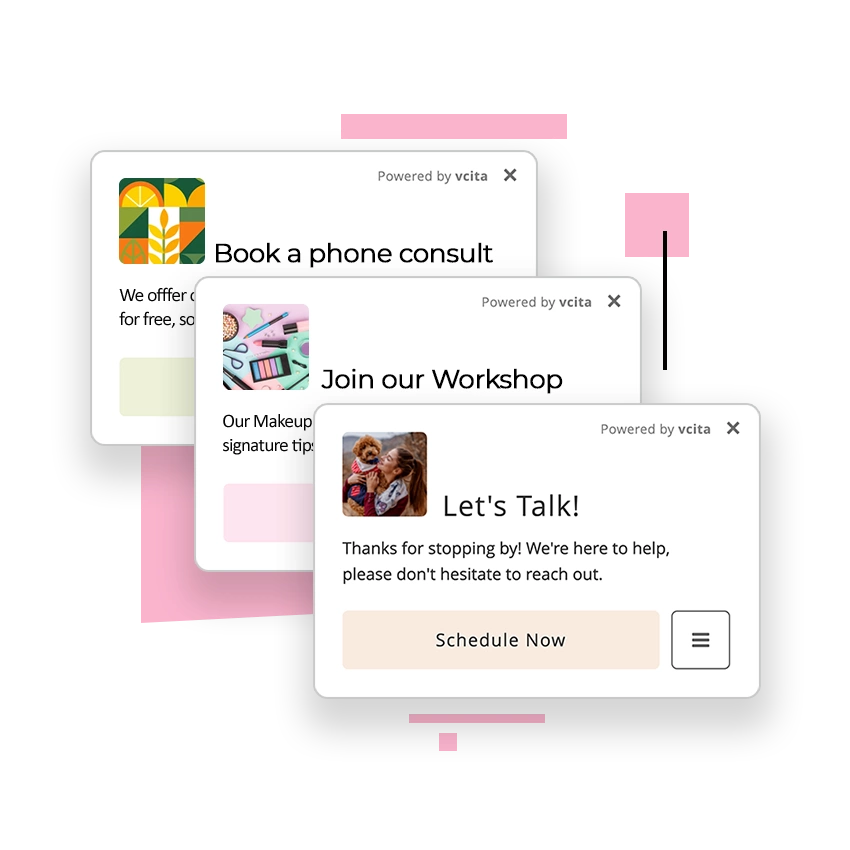 INTAKE FORMS

Easily capture & convert more leads
Turn website visitors into customers with client intake forms and get real-time push notifications for every new lead – whether it's from your site, social pages, or ad campaign.
EMAIL & SMS CAMPAIGNS
Nurture & engage your clients
Stay in touch with easy-to-use SMS & email marketing campaigns. Grow your business and keep your clients close, by offering coupons and special deals.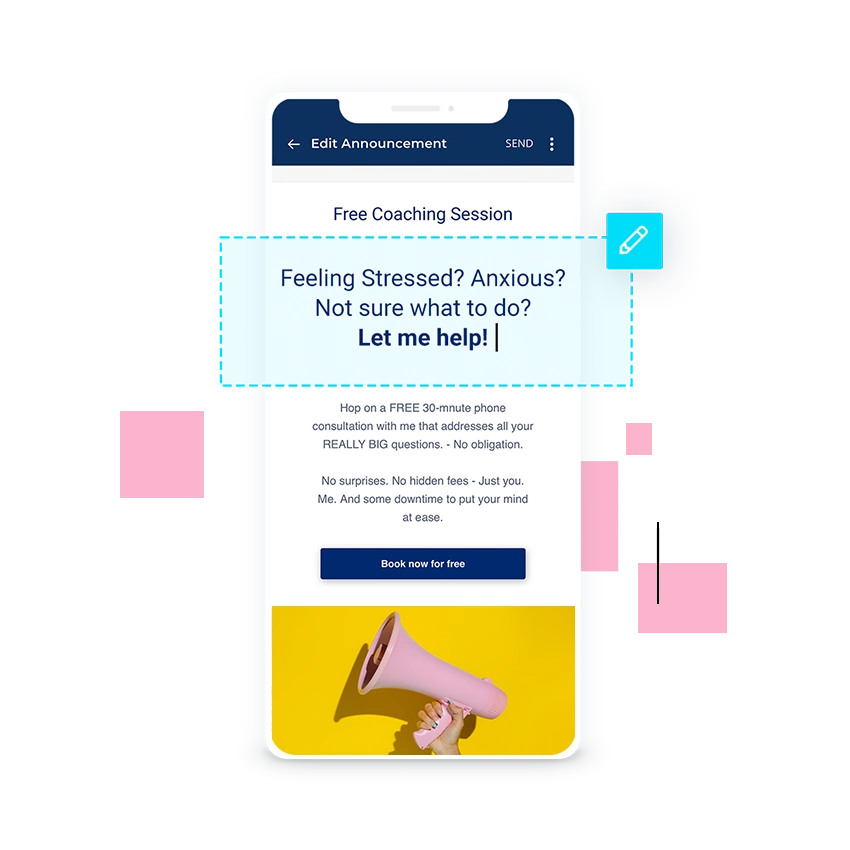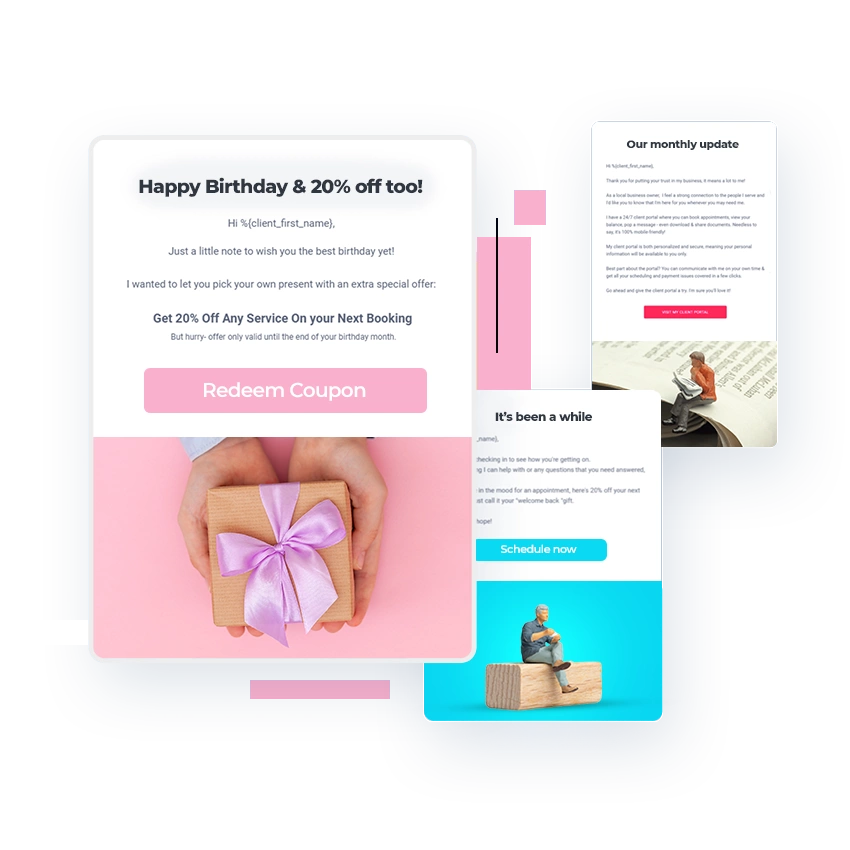 AUTOMATED CAMPAIGNS
Automate your marketing
Delight clients with personalized birthday greetings, welcome messages and seasonal greetings without lifting a finger.
COUPONS
Grow your business with simple and effective tools
Create promotional coupons and offer discounted service to boost your business and increase customer loyalty.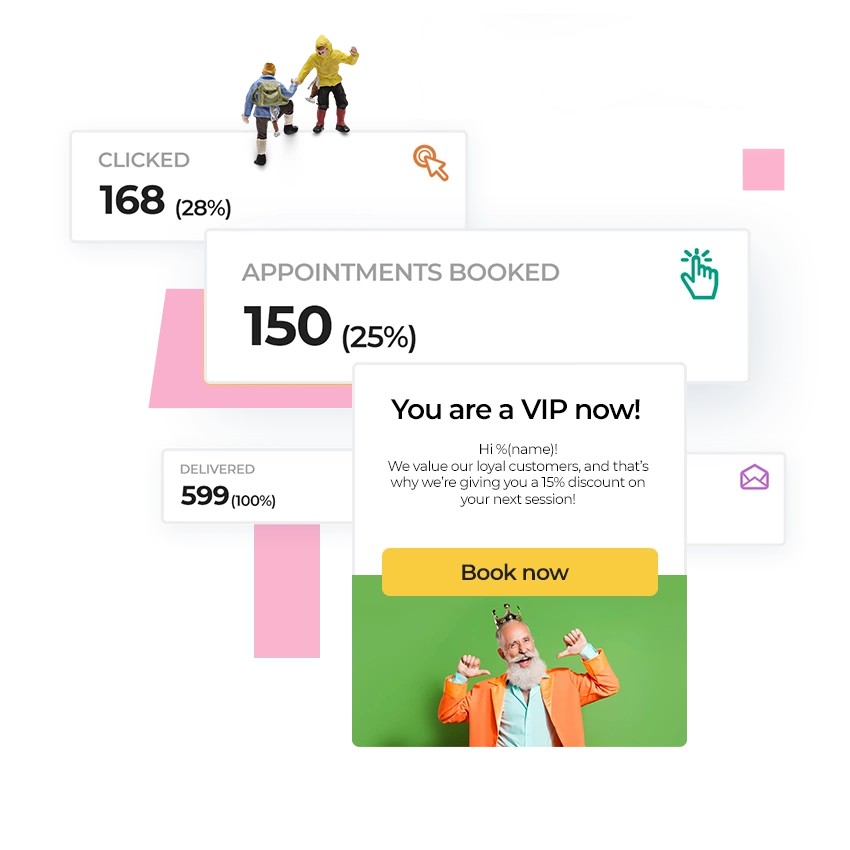 Trusted by more than 100,000 small businesses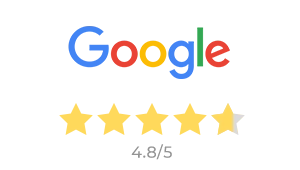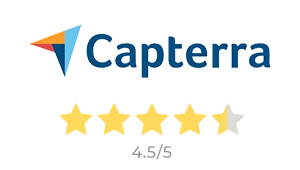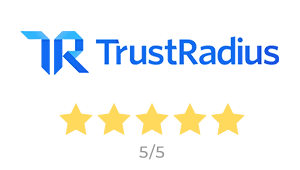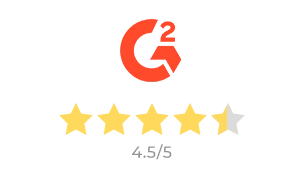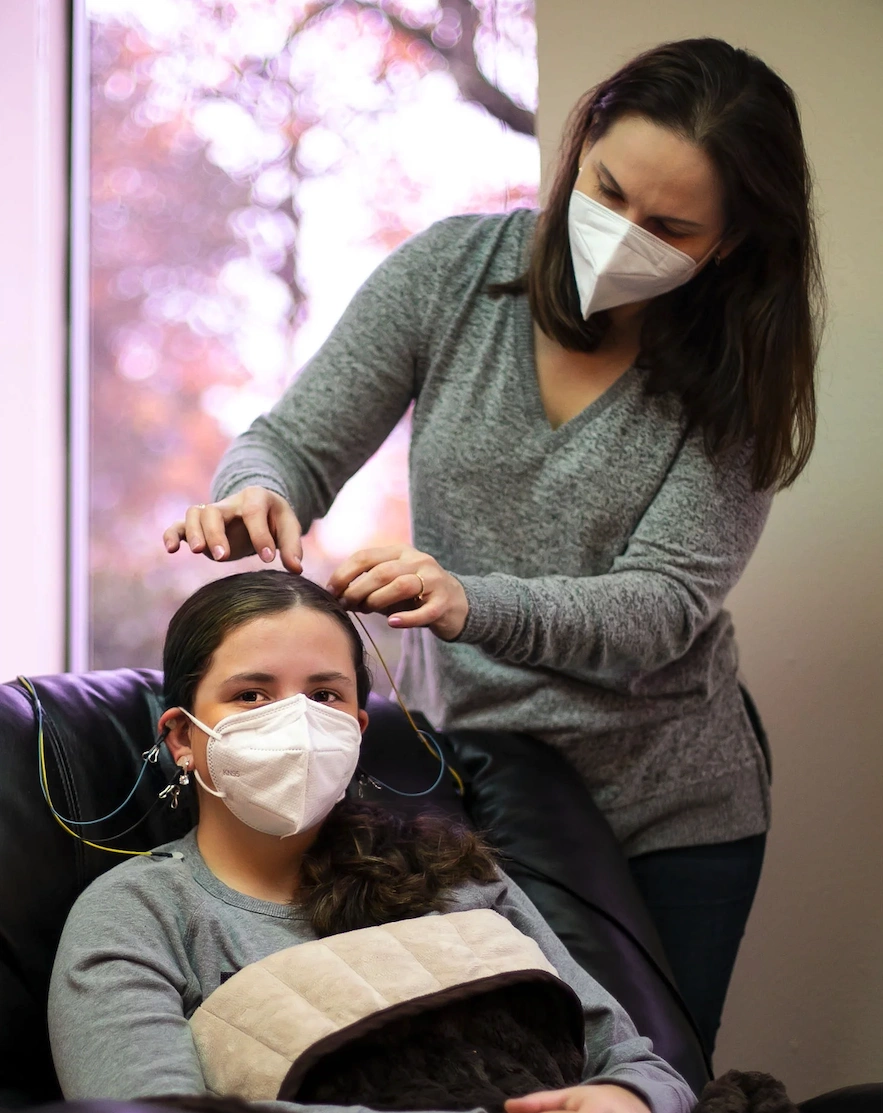 "I like the drip campaign and use it for educating and servicing my clients"
Beaverton Neurofeedback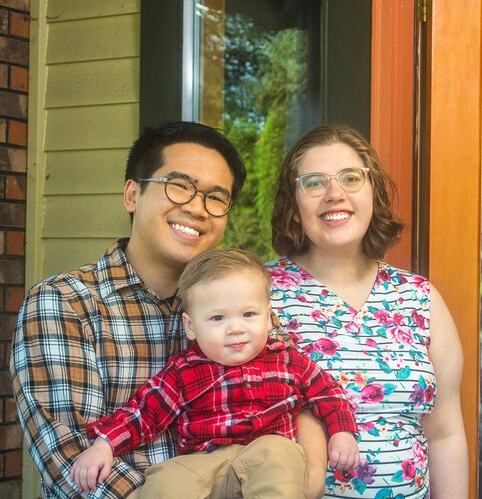 "vcita helps us combine everything from the patient's first impression to their billing and lets us have it all in one spot"
SeeSaw Eyecare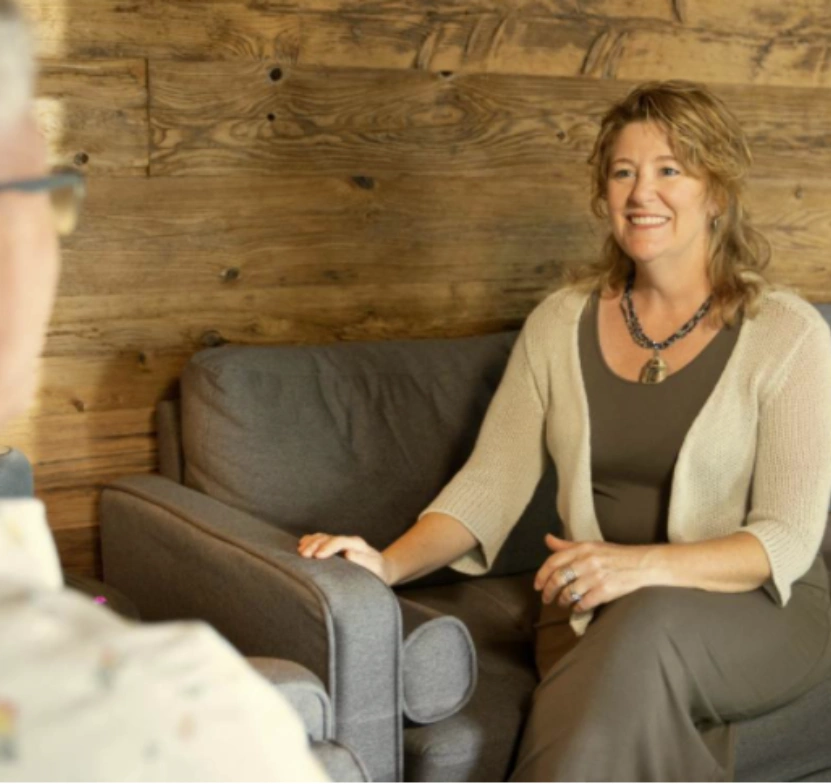 "vcita helped me get my business off the ground and into the world."
TitleEasy to Be You – Life coaching
What else can you do with vcita?
Grow your business

Get your pro on with effortless marketing

No credit card required