Craft emails that drive action and results, increasing response rates and client engagement
A new type of email marketing, designed specifically for small businesses, ensuring that every email you send drives real business results. Easily craft engaging emails and have clients take an immediate action – schedule an appointment, request a service, complete a form, upload a document or pay for a special offer. Craft and send beautiful, mobile friendly emails in minutes, easily measuring the effectiveness of your campaigns in real time, even from your mobile.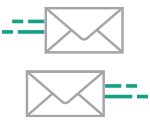 Effective email campaigns
Compose emails that encourage clients to take immediate action, even after business hours – book a service, register for an event, make a payment and more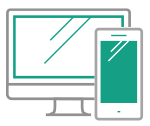 No design skills necessary
Easily craft beautiful, mobile-friendly announcements and promotions within minutes, using a pre-built template that looks amazing on any device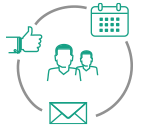 Track business results
Measure results beyond open and click rates: track actual client activity, measuring the real success of your email marketing – new clients, scheduled appointment and revenues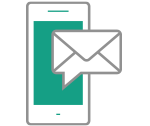 Do it all from your mobile
Easily compose and send engaging, action-driving emails that generate more business, bookings and revenue – directly from your mobile device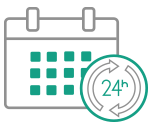 Built-in online scheduling
Add a built-in scheduling button to your emails, letting clients book appointments based on your availability. Fill up your calendar and save time on coordinating meetings, calls, consultations and services.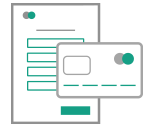 Payments, forms and documents
It's the only email marketing tool that includes built-in capabilities to invite clients to complete a payment, fill in a form or submit a document in a single click
"Using vCita email marketing software, customers were able to easily set up their own meetings and/or phone conversations with our specialists. There was less effort spent on scheduling, rescheduling, reminding, etc. … Using vCita, we are finally able to reach our full potential."

Effie Bar-Caspi, GPL Tax & Accounting
"I did not realize how much I needed this until I tried it. Having online scheduling on my email marketing has increased the number of client requests and bookings I am receiving."
Ellen McDowell, Social Media Consultant
Rated vCita 4.8 out of 5 by GetApp