Bring out your business's full potential – send campaigns via email & SMS to reach your clients anywhere.
*14 days. No credit card required.
Bring out your business's full potential. Send campaigns via multiple channels to reach your clients everywhere.
*14 days. No credit card required.
Create beautiful campaigns in minutes
Get better results with cross-channel marketing
Drive engagement & real business results
Manage all your business from one place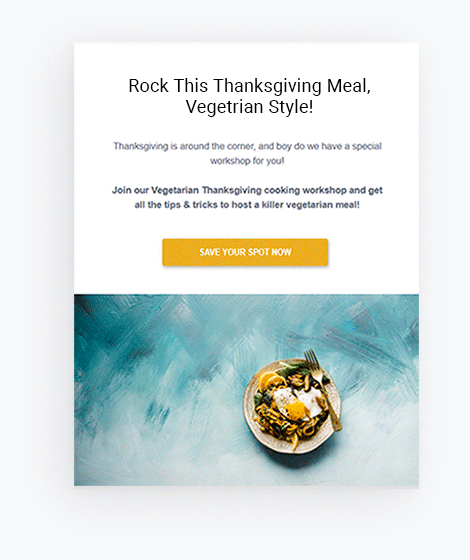 Everything You Need to Create Beautiful Marketing Campaigns
Use a pre-built template to create gorgeous, mobile-friendly marketing campaigns, designed with customer engagement in mind.
Cross-Channel Marketing – Double Your Results in Half the Time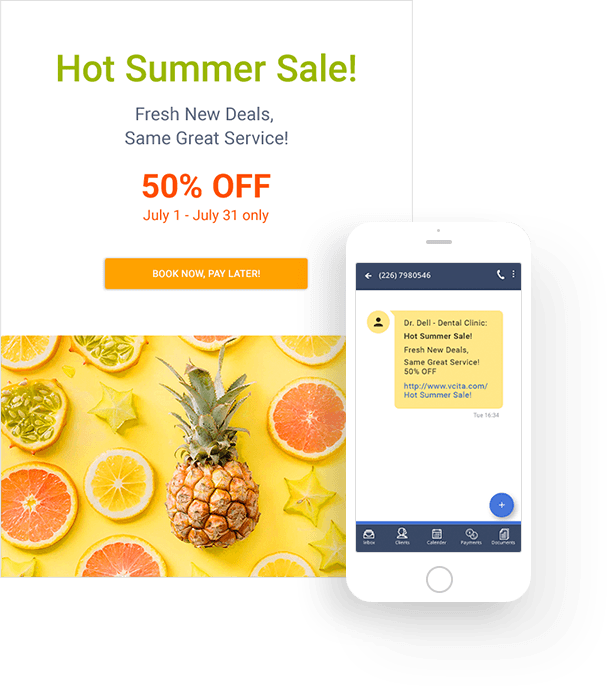 Easily create beautiful promotions using vCita's custom template.
Segment clients based on their location, interests and more.
Send personalized emails.
Get 98% open rate! SMS campaigns are read within the first 3 minutes.
Combine SMS with emails to reach 100% of your clients.
Ideal for last minute promotions.
Spread your message to clients today!
Email Marketing That Boosts Your Bottom Line
Call-to-actions
Let clients pay, fill out forms and submit documents in a single click.
Real results
Track actual client activity, measuring the real success of your email marketing.
Scheduling button
Enable clients to book appointments directly from your email.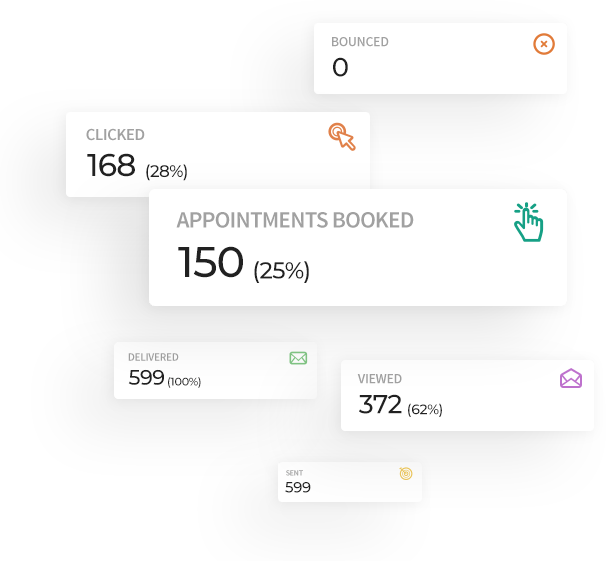 Join over 100,000 Happy Service Providers
People who have requested information on various services get an email in the sequence with a vCita link, inviting them to schedule a free consultation –  that is how we convert more of our subscribers.
David Kynan
Using vCita email marketing software, customers were able to easily set up their own meetings or phone conversations with our specialists. We are finally able to reach our full potential.
Effie Bar-Caspi
All Your Business, All in One Place
Your juggling days are over! Manage your marketing along with your calendar, billing & client management – all from one centralized hub.
Reap the benefits of keeping in touch.
Reap the benefits of keeping in touch.