Free clients from traditional business hours with a friendly client portal that lets them book, pay and take any action online

Empower clients to book & pay online

Secure, friendly self-service options for clients

Make your business available 24/7
Put More Power in the Hands of Your Clients
With an online self-service portal at their fingertips, your clients can take any action, any time. Make your clients' life easier by letting them self-serve – book appointments, pay for services, share documents and so much more. And they don't need to be tech savvy – it's super simple and friendly!
Make scheduling appointments a breeze. Allow clients to view your services and availability, book appointments, register for upcoming events, and even reschedule or cancel.
Get paid sooner rather than later. Let clients review pending payments, pay for invoices and services via credit card or PayPal, and review their payment history.
Let clients securely upload and share files with you and your team, as well as view and download files shared with them.
Look just as professional as the biggest players in your industry. With a customizable and mobile-friendly client portal, you can do big business on a small business budget.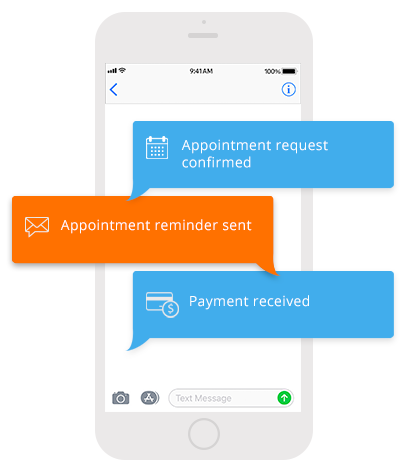 Saving Time Means Saving Money
Keeping your clients happy, a customer portal keeps more cash in your pocket.
Put your admin on autopilot and reduce the hassle of back-and-forth communications
Reduce no-shows once and for all, thanks to easy rescheduling and automated reminders.
Collect payments quicker, upfront upon booking or by sending an invoice post-meeting
No more phone-tag when scheduling and billing – self-service options are at your clients' fingertips
Make it easy for clients to do business with you around-the-clock.
Reach Clients from Every Corner of the Web
The more accessible you are, the more likely you are to score new business.
Who says your business can't be everywhere at once? 24/7 availability means you can win over new clients even when you aren't on the clock. Whether your clients are at home or on their smartphones, your business is just a click (or touch) away. Make the most of all your current online channels and marketing efforts by giving clients access to your client portal from anywhere and everywhere:
Your local business listing
Your social media channels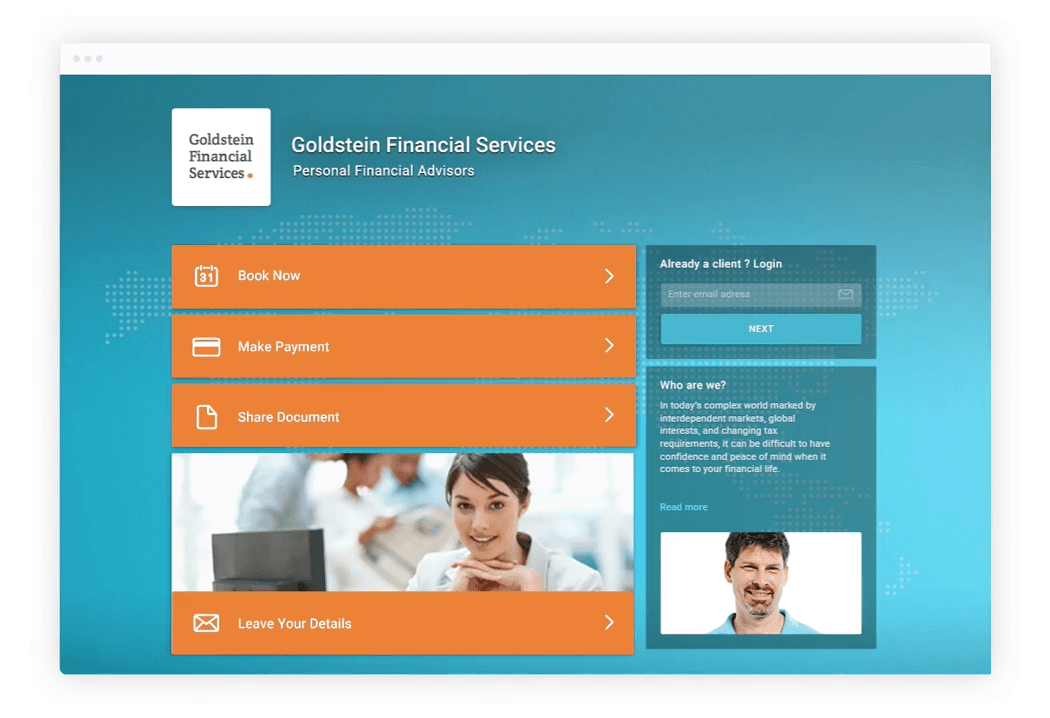 All the tools you need to manage your clients.

Stay organized and keep your clients close, building long-lasting customer relationships.

Manage an online calendar and let clients book appointments & services.

Handle your billing & invoicing like a pro and accept payments online.

Motenize your traffic with a friendly lead-generating website widget.

Generate more business with email campaigns & SMSMS marketing.
Make your business available 24/7 and empower clients to book & pay online.