Ever had an idea for a service business you think could really take off, but weren't sure how to get started? You're not alone. Turning an idea into a real business can feel overwhelming. The good news is, with some planning and persistence, you can make it happen.
If you have a skill or talent you want to turn into a business, here are the key steps to start a successful service company from scratch.
By following these steps, you'll be open for business before you know it. The best part? You get to be your own boss. Let's dive in!
Refine your business idea: identify your target customers and services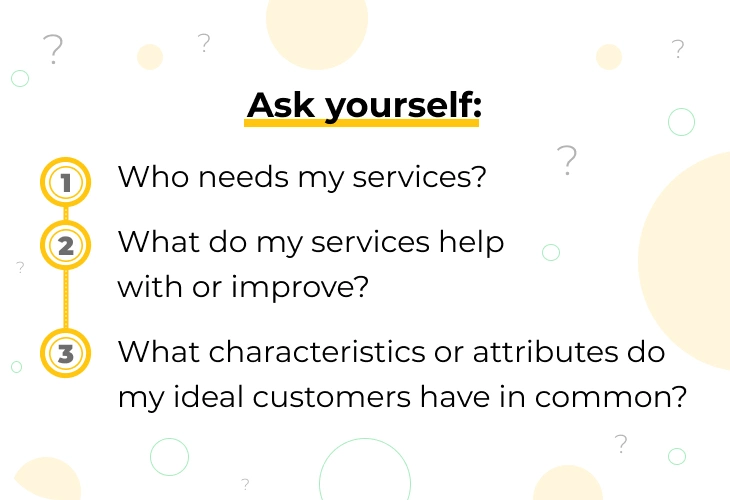 The first step to starting your service business is refining your business idea. Identify your target customers and the services you want to provide them.
Your target market is the group of people most likely to buy your services. Really analyze who can benefit from what you offer. For example, if you're a dog walker, your target customers are dog owners.
If you're a social media consultant, your targets are business owners.
The more specific you can get, the better.
To identify your target market, ask yourself:
Who needs my services?
What do my services help with or improve?
What characteristics or attributes do my ideal customers have in common?
Once you've determined your target market, outline the services you'll provide to meet their needs. Think about the problems you can solve or how you can make their lives easier. The services you offer should directly match what your target customers are looking for.
For example, if your target customers are busy professionals, your dog walking service may offer daily walks, overnight sitting, and daycare. For social media consulting, you may offer services like account management, content creation, analytics, and advertising.
Clearly defining your target market and services is key to starting a successful service business. Make sure you can specifically identify who you want to serve and exactly how you'll serve them. If you get this right from the start, you'll have a much easier time promoting your business and attracting loyal customers.
With the foundation in place, you're ready to start building your new service business. Next up: creating a professional website to help you gain credibility and attract new clients. Let's go!
Create an effective website to promote your service business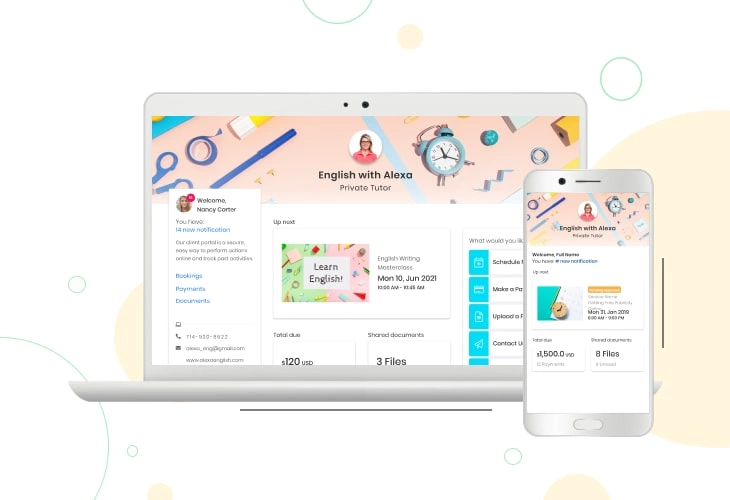 To promote your new service business, you need an effective website. Here are some tips to create a great one:
Focus on mobile-friendly design. More than half of all web traffic now comes from mobile devices, so your site needs to look good and function well on phones and tablets. Keep layouts simple, text large, and include only necessary info.
Optimize for search engines. Use keywords in your page titles, URLs, and content. This helps people find you when searching online. Create a blog to frequently add useful content.
Include compelling content. Share details about your services, experience, and credentials. Add engaging photos and even videos. Help visitors understand how you can meet their needs.
Offer a way to contact you. Make it easy for people to get in touch by phone, email, or a contact form. Make sure your site has a "Contact Us" page. Respond promptly to show you value them.
Promote your site on social media. Link to your website from profiles and share updates, news, behind-the-scenes photos, and more. Engage with followers and build genuine connections.
A polished, professional website is essential for any service business today. With the right design and content, you'll attract new clients and keep existing customers coming back.
Develop a comprehensive business plan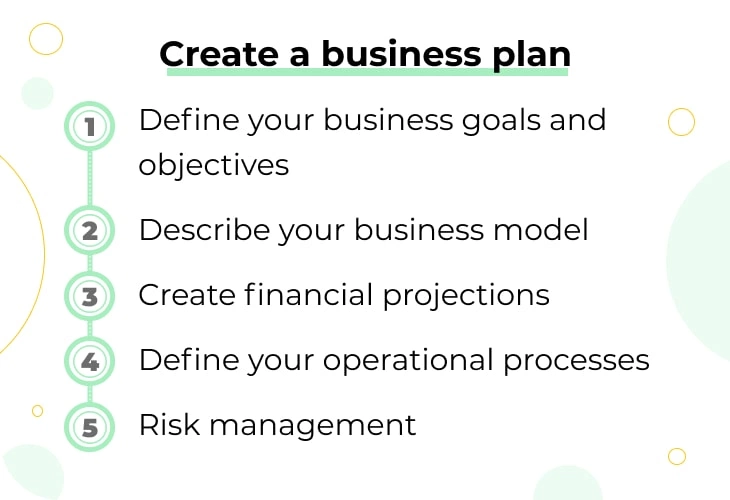 A comprehensive business plan is essential for turning your idea into a successful service business. This document will outline how you'll achieve your goals and objectives over the next 1-3 years.
Define your business goals and objectives
What do you want to accomplish in the short and long term? For example, your short-term goals might be to acquire your first 10 clients in 6 months. Your long-term goals could be to build a team of contractors and scale to 50 clients within 2 years. There are different ways to set goals but what's most important is to be as specific as possible.
Describe your business model
Explain how your business will operate and generate revenue. For a service business, focus on the specific services you'll provide, your target customers, and your pricing model. Discuss how you'll attract new clients through marketing and word-of-mouth.
Create financial projections
Develop 3-year financial projections, including income statements, balance sheets, cash flow statements, and key metrics and ratios. Outline your startup costs, operating expenses, and revenue streams. These projections will help determine if your idea is viable and how much funding you may need.
Define your operational processes
Map out how you will deliver your services to customers. Document your workflows, resources, and tools needed. Address any certifications or permits required. Solid operations will enable you to provide consistent quality service as you scale your business.
Risk management
Identify any risks that could impact your business, such as economic downturns, new competitors, loss of key staff, etc. Describe how you'll mitigate these risks through planning and adaptation. Risk management is key to building a sustainable business.
A comprehensive business plan provides a roadmap for turning your idea into a successful service business. Be thorough in your planning, refine as needed, and refer to it often to guide your decisions and next steps. With diligent execution, you'll be well on your way to making your vision a reality.
Get your finances in order: costs, pricing, and revenue
To start a successful service business, you need to have a firm grasp on your finances from the outset. This includes determining your costs, setting your pricing, and developing revenue streams.
Costs
The cost of revenue for a service business includes the total cost of providing your service to customers. This includes expenses like:
Labor (your time and any employees' wages)
Supplies and materials
Rent and utilities
Equipment and tools
Insurance and permits
Track all of these costs closely so you know your total cost of goods sold and can price your services accurately.
Pricing
When determining your pricing, consider your total costs as well as what your target customers can afford and are willing to pay. You'll want to charge enough to make a profit, but not so much that you price yourself out of the market. Some options include:
Hourly rate: Charge by the hour for your services. This works well for businesses like consulting, tutoring, and personal training.
Project rate: Charge a flat rate for a particular service or project. This is good for things like house cleaning, lawn mowing, and website design.
Package rates: Offer packages of services at a discounted rate. This encourages customers to use more of your services. This is great for fitness or beauty businesses.
Memberships: For ongoing services, charge an annual or monthly membership fee. This provides predictable revenue for businesses like gyms, education centers, and entertainment venues.
Revenue
Developing multiple revenue streams will provide stability for your new business. Some options include:
Client payments: The fees you charge clients for your services. This should make up the bulk of your revenue.
Upselling: Offer premium services, upgrades, or add-ons to increase the amount each client spends.
Cross-selling: Sell complementary services to your existing clients. For example, if you offer lawn mowing, also offer fertilizing, weed control, and shrub trimming.
Referral programs: Offer incentives for clients to refer new customers. This is an easy way to get new business.
Partnerships: Team up with related businesses to cross-promote to each other's clients. Look for partnerships with businesses that offer complementary, but non-competing services.
With a solid understanding of your costs and revenue and the right pricing and services in place, your service business will be set up for success. Keep refining and optimizing as you go to ensure maximum profitability and growth.
Level up your skills and promote your business
To get your service business up and running, you need to level up your skills and start promoting to attract new clients. Here are a few ways you can do this:
Focus on developing and refining the specialized skills required for your particular service. Take additional courses or get certified in your field.
Stay up-to-date with the latest tools, techniques, and technologies.
Begin promoting your new business through word-of-mouth and social media marketing. Tell family, friends, former colleagues, and anyone else in your network about your new venture.
Post on platforms like Facebook, LinkedIn, and Instagram to increase visibility.
Run a promotion offering a discount or free initial consultation.
Start building your email list to stay in touch with potential clients.
Look for opportunities to network in your local community. Join relevant industry organizations and attend local events to make valuable connections.
Set up an account on vcita.com to give your business a professional online presence. vcita's tools make it easy to connect and with new clients, send estimates and invoices, process payments, schedule appointments, and market your services.
Once you start gaining clients, focus on delivering an amazing experience. Pay close attention to their needs and go above and beyond their expectations. Happy clients will become repeat customers and refer others to your business.
Other ways to promote your service business:
Run a direct mail or email campaign targeting potential clients in your area. Offer a special promotion to drive traffic to your website or to schedule an initial appointment.
Pitch yourself as a guest expert for relevant podcasts, blog posts, or news articles. This exposure can significantly boost your visibility and authority.
Sponsor local events that your target clients are likely to attend. Set up a booth to promote your services, collect email addresses, and schedule consultations.
Build partnerships or strategic alliances with complementary businesses. Cross-promote to each other's customers and networks.
Apply to speak at industry conferences and events. Speaking engagements establish you as an expert in your field and open up many new opportunities.
Promoting and growing your new service business will take dedication and hard work. But by strengthening your skills, building your online presence, networking, and delivering amazing experiences for your clients, you'll gain momentum and establish a thriving company. Stay patient and persistent, learn from failures, and success will follow!
Turn your idea into a successful business
You've got a great idea for a service business and you're ready to make it happen. While the road ahead isn't always easy, if you follow the key steps you'll be well on your way to turning your idea into a thriving business.
Refine your idea, build an online presence, plan carefully, get the money part sorted, and make it all official. Then develop your skills, set your prices, and spread the word about your new venture.
Starting a business is challenging work, but with passion, persistence and by putting one foot in front of the other, you'll get there. Before you know it, you'll be doing what you love each and every day. So take that first step – you've got this! Starting today, you're in business.