Dear clients, friends, and partners,
It's been a wonderful year here at vcita. Our offices in both Tel-Aviv and Seattle have grown, with over 40 new professionals joining vcita, injecting fresh talent and expanded capabilities into our team. Now 70 people strong, we are still small enough to move fast as an agile startup, and big enough to pour resources into strategic solutions that deliver value to our clients and partners.
The small business landscape is constantly changing, putting more pressure on small business owners to catch up or risk falling further behind. As more and more consumers choose to manage their daily tasks and activities through mobile devices, small businesses find themselves needing to quickly bridge the digital gap to keep up with consumers' expectations and demands.
Our plan for this year is to help our clients win the digital war. We want small businesses to have the same accessibility to mobile-based customer engagement tools as the Goliaths of the market. That's why our next strategic move will be to create a new, personalized, mobile-first experience for your customers – our new client portal.
vcita's New Client Portal: Keep Customers Empowered & Connected 24/7
Developing technology that allows you to hand over power to your customers and give them the freedom to engage with your business, on their own terms, is vcita's core power.
If you're using our client portal widget or page, your customers can already self-book appointments, make payments, share or download documents around the clock.
The changes we'll be introducing to our client portal in the coming months will boost your online presence, ramp up your visibility, and help you maintain a new gold standard of customer service.
A one-person business that looks and feels like a global brand? That's the idea. Take a peek into our upcoming, new client portal to see what's ahead:
A new fresh look with full-color branding options (available immediately)
Looks matters – especially on small screens. Our client portal is undergoing a full redesign, including a UX overhaul. The new portal will look great on all devices, giving both mobile and desktop users a memorable experience. To make your customers feel at home, you can customize the portal with your own brand colors and make it look like an integrated part of your website.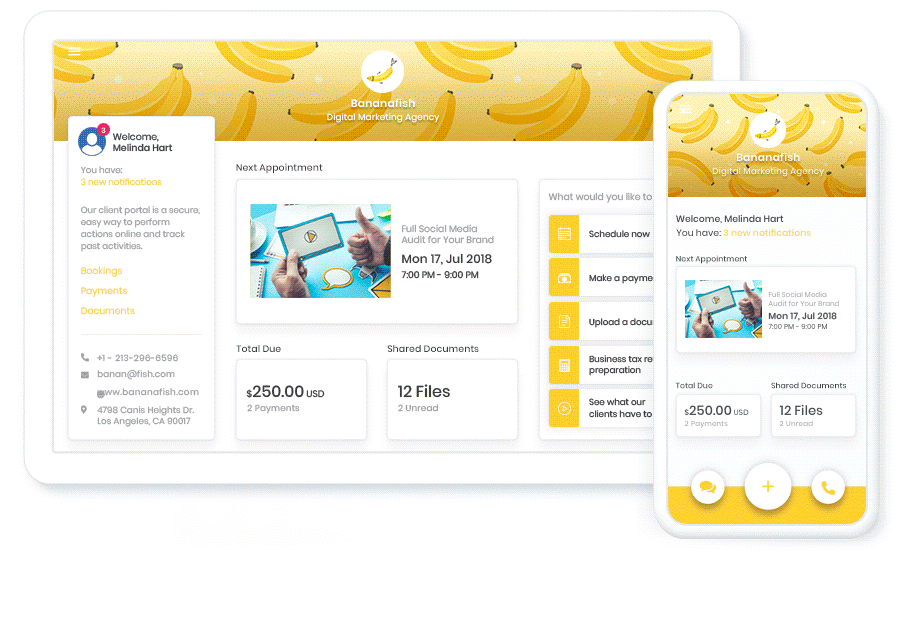 A dedicated mobile app for your customers (available immediately)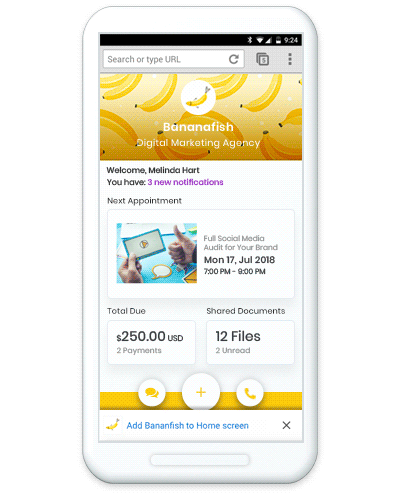 Your customers are bombarded with dozens of marketing messages on a daily basis, and keeping yourself high on their radar is a challenge. That's why we're working on a solution that will allow you to stand out by providing a mobile app-like experience to your customers. Though this feature looks and feels like an app, it is lightweight, requires no download, and can be added to your customers' phone screens with a single tap.
What's in it for you?
Having your app installed on customers' phones turns you into the "top of mind", default "go-to" service provider
Keeping an open and direct channel of communication with notifications you can send straight to customers' phone, including reminders and promotions
A mobile app increases the perceived value of your business in the eyes of your customers, making you look like a dynamic, current brand
This feature will be available to Android users only at launch. The first release will not include push notifications.
Easy, code-based login
Your customer experience starts right at the login screen and making a good first impression is paramount. Our plan is to create a quick and friendly flow, where customers will log in to your portal by entering a one-time verification code. First, your customers will be asked to enter their email address into the login field. Once they hit "Enter", a passcode will instantly be sent to their phone via SMS.
A personalized activity dashboard for your customers (available immediately)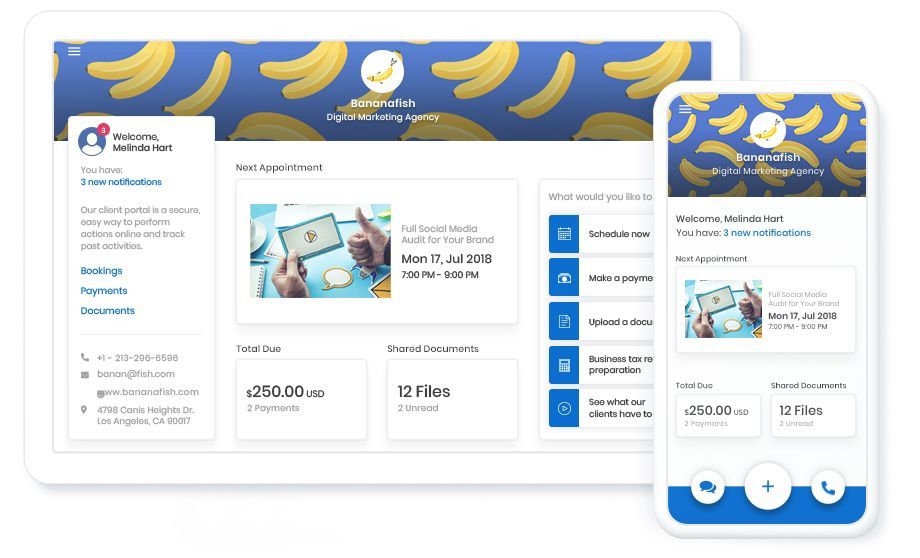 Delivering a personalized, 24/7 experience can win the battle for customers' loyalty and satisfy the ever-growing demand to stay connected. On the new client portal, your customers will be able to see all their recent and upcoming activities in an intuitive, easy-to-use, dashboard. With a mobile-first UX that packs information into great looking visuals, your customers will be able to instantly see where they stand, and what's expected of them to do next.
Better, Faster Collection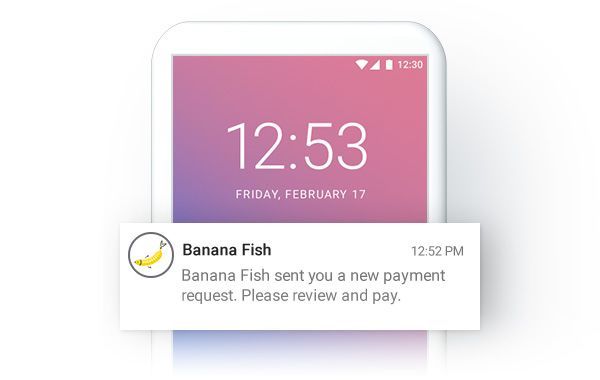 Collecting customer payments is by far one of the biggest challenges small businesses face. The new client portal will feature new capabilities to help you get paid faster, and minimize any friction between you and your customers.
What can you expect?
View Balance and one-click settlement:
When customers log into your portal, they'll be greeted with a dashboard that shows them if and how much money they owe you. This will work as a reminder and a gentle nudge for customers to pay you. To streamline the payment process, customers will be shown a detailed list of all pending payments and will be able to settle them all at once.
Match payments with services & invoices:
Returning customers will be encouraged to pay against specific services they've purchased, and avoid making random payments to the portal. Customers who attempt to pay online will be redirected to a payment form listing their purchases and the amount due. This way, incoming payments will be automatically matched with outstanding invoices, helping you keep neat and accurate records.
Payment reminders:
You'll be able to send your customers push notifications through the mobile app, reminding them to pay for services they'd already purchased or inviting them to pay upfront for future services.
Instant Messaging
We're operating in a new world of "now", where messaging apps are now even bigger than social networks. Our new messaging feature will allow you and your customers to "chat on the go" and exchange instant messages without having to check your inbox or wait for system notifications.
New Flow for Online Scheduling
Our online scheduling module is one of vcita's most celebrated features – the centerpiece of your customers' buyer journey. With our focus now being on improving your customers' digital experience, we'd like to go back to the drawing board and create an even better online scheduling flow.
Since we want to deliver the best possible solution for your customers, this seems like a good point in time to reach out to you and invite you to help us shape the new scheduling experience. On Wednesday, Dec 5, we'll be posting a thread on our Facebook group inviting you to share your thoughts and ideas with me and vcita's product team. If you don't use Facebook, you can still join the discussion by dropping a comment below.
I'd be happy to see you all, get to know you a little better, and look forward to the opportunity to build something great, together.
See you Wednesday?
Itzik Levy
CEO & Founder, vcita