You offer great services. Your team is top-notch and your customer service is superb. But there's a problem: you're in need of more customers to take your business to the next level. Word of mouth might have helped in the beginning but it's begun to stagnate and you're looking for the next best thing.  
This is where your trusty friend: vcita, comes into play.
With vcita, you will be equipped with a secret weapon for success. You'll get the core marketing tools you need to reach your clients where they are and attract new business.
Whether you're a startup or a seasoned entrepreneur, vcita equips you with the tools and strategies to conquer the marketing realm with confidence.
It's time to amplify your brand's presence, captivate your target audience and emerge victorious in the ever-competitive business landscape.
Email templates and the new Pro Campaign Editor
Email marketing is still one of the most popular ways of communicating with your target audience. vcita's gallery of email marketing templates will be sure to get your message across to your clients and leads.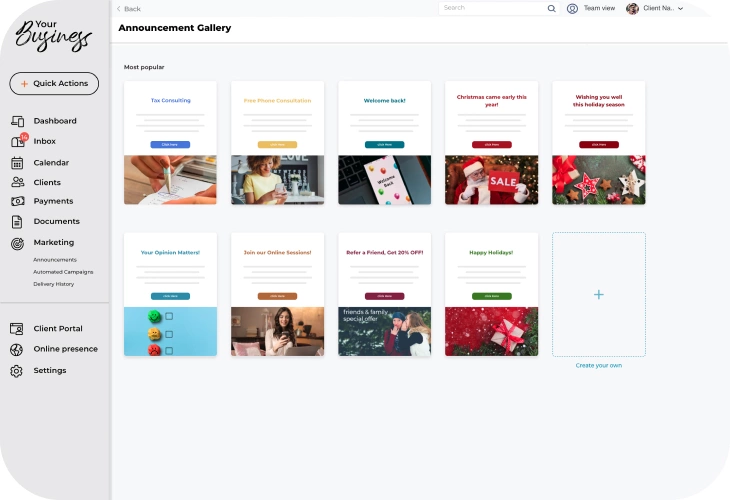 Whether it's a holiday greeting, a discount, or just a welcome email, you can find a template on the platform, edit it and send it out. You can also automate campaigns, but we'll get into that later.
And if the templates are a bit lackluster for your liking, there's a new Pro Editor that has all the bells and whistles. .
With the ProCampaign Editor, you have access to an extensive menu of design options, including gifs, videos, stickers, images, and call-to-action buttons. This gives you the freedom to create polished campaigns that engage your clients and drive results.
The editor's drag-and-drop functionality makes it easy to add various elements to your campaign, and a collection of dozens of templates sorted by topic allows you to customize your campaign with your brand and content, making it more personal. Plus, all members of your team can access the editor, making collaboration and campaign creation a breeze.
And with vcita's comprehensive tracking and reporting features, you can gain insights into each campaign's success, including the number of clients who received, viewed, clicked, or interacted with the content. This way, you can continuously optimize your campaigns for maximum impact.
SMS marketing
You want to reach your clients and leads where they are, and they're usually on their phones. SMS marketing allows you to connect with your clients in a more personal way, sending targeted messages directly to their mobile devices.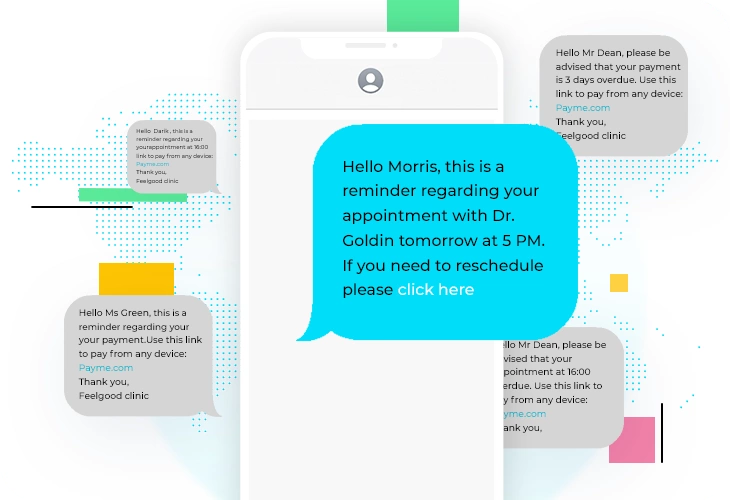 With vcita's SMS marketing, you can create automated campaigns that are triggered by specific actions, such as when a client schedules an appointment or makes a purchase. This way, you can send timely messages that are highly relevant to each client, increasing engagement and conversion rates.
And, with vcita's automation features, you can schedule SMS messages to be sent at specific times, making it easy to reach your clients when they are most likely to be available and responsive. Plus, you can use vcita's tracking and reporting features to track the success of your SMS campaigns and make adjustments as needed.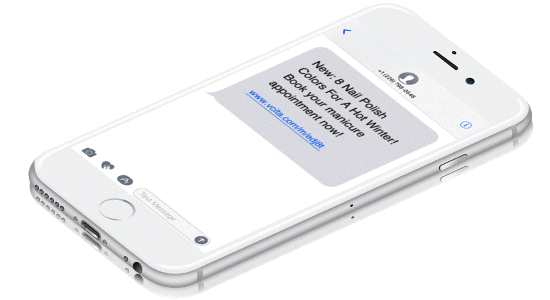 Easily create and manage campaigns that engage your clients and drive results, all within a single, user-friendly platform. So, whether you're looking to promote a sale, announce a new product, or simply stay in touch with your clients, vcita has you covered.
Automated or trigger based campaigns
Let's talk about the power of automated and trigger-based campaigns.
Automated campaigns are pre-built and run without needing intervention. They are a great way to keep your audience engaged and informed without needing to actively promote your business all the time. 
For example, you can set up an email drip campaign that sends a series of emails to new subscribers, providing them with valuable information about your business, products or services. This way, you can build a relationship with your leads even if you're not personally reaching out to them.
Trigger-based campaigns, on the other hand, are highly targeted and personalized campaigns that are initiated by a specific action. These campaigns can be triggered by a variety of actions, such as when a customer makes a purchase, fills out a form, or clicks on a specific link and help increase engagement with your business. 
Take someone who hasn't engaged with your business in over 30 days as an example. You could then have a trigger based campaign sent to them telling them you miss them and offering them a discount.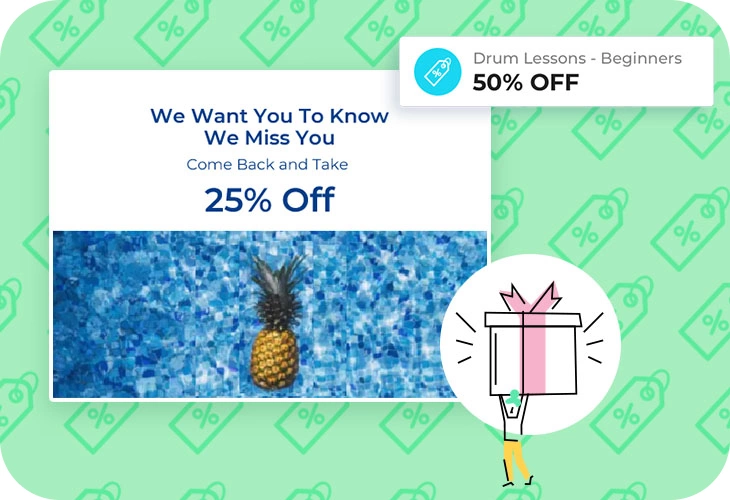 With vcita, you can create both types of campaigns tailored to your business needs. Whether it's a welcome email series for new subscribers or a re-engagement campaign for inactive customers, the platform offers pre-built campaign templates that you can customize to your liking, or create your own from scratch. 
Plus, vcita's automation features allow you to schedule your campaigns to run automatically, so you can focus on other aspects of your business.
Meta Integration
Another facet of marketing your business is your online presence, specifically speaking, your social media profiles. To optimize your profile, you need to streamline the way clients can get in touch with you or better yet, book an appointment.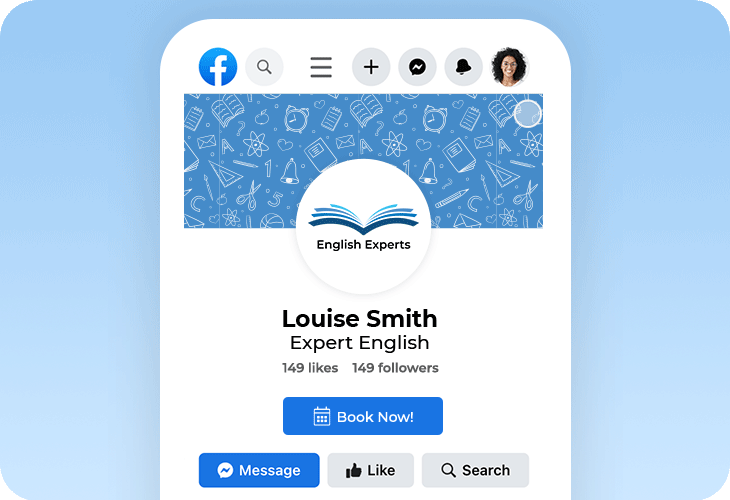 With vcita's Meta integration, you can link your 'Book Now' button on Facebook and Instagram straight to your online scheduler. This means that potential clients can view your services, book, and pay without ever leaving your profile. That level of convenience will encourage leads to book and make it easier for clients to do the same.
And the benefits don't stop there. With each booking made via social media, a record is created in your CRM, making follow-up a breeze. Plus, returning clients can easily book through your social media pages, and their client records will be automatically updated.
Connecting your online scheduler to your business's Facebook and Instagram profiles is a game-changer. Not only does it engage page visitors, but it also captures leads from social media. Your clients and prospects can discover your services, make bookings, and pay with ease, all directly from your profiles.
Market your business like a pro
You don't have to be a marketing expert to promote your business like a pro. With vcita's powerful marketing tools, you can automate your campaigns, create stunning emails and SMS messages, and even streamline your social media bookings.
By using vcita, you'll be able to save time and resources. No more juggling multiple tools or spending hours creating campaigns from scratch – vcita has everything you need to get the job done quickly and effectively.