Small business owners are constantly expected to roll with the punches, aren't they?
That means making changes. Adapting. Evolving.
Well hey, we at vcita play by the same rules when it comes to our platform.
As a result, we've rolled out some great new features to help you stay on point, on task, and have fun at the same time.
Here's a snapshot of three of our latest additions to vcita, immediately available on your vcita account:
1. Stay Organized with Color-Coded Services
If you struggle with organization, you certainly aren't alone (especially this time of year).
And so anything you can do to get a better handle on your schedule is a major plus, right?
That's exactly why we've introduced color-coding to the vcita calendar. A color-coded calendar isn't just easy on the eyes (though that's nice to have). The real value is that with color coding, a quick glance at your calendar is all you need to get that big-picture breakdown of what your workday, or workweek, looks like.
Color-coding is a subtle touch that can really help you better plan your workday. For example, if you see that your calendar is a sea of red (the color you've assigned for new client calls), you might want to give yourself a bit of wiggle room in-between in case a call runs long or you need to do a bit more prep-work.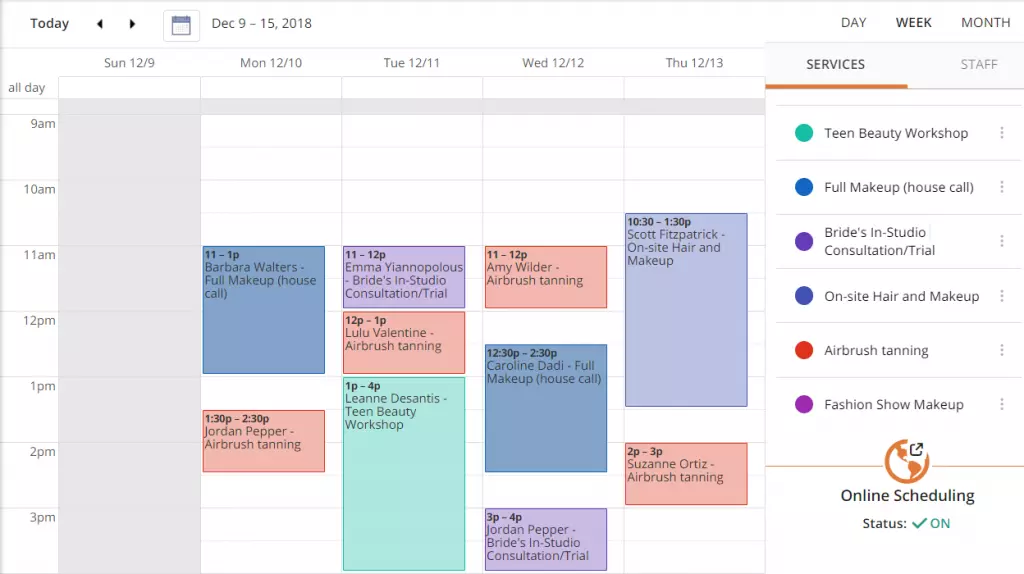 The end result? A more comprehensive calendar that spells out your workday and looks good doing it.
2. Efficiently Work-On-The-Go With The New Mobile Home Screen
It's no secret that small business owners spend a lot of time on-the-go.
We know that our clients prefer to do as much as humanly possible through their smartphones.
That's why we've created a new mobile home screen with quick, instant access to your most pressing tasks.
For starters, the new home screen puts the most frequently-performed vcita actions front-and-center.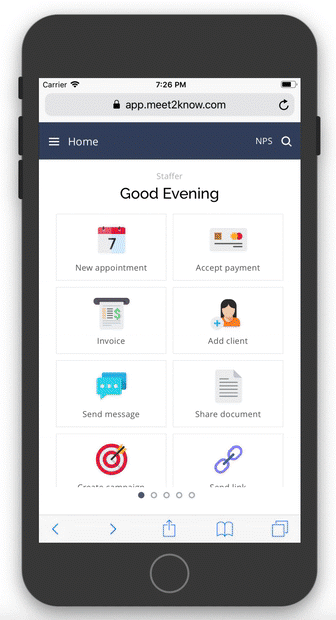 Want to send a quick message? Check. Schedule a new appointment? Check. Accept payment? Ka-ching! All your most common tasks are now just a tap away.
But wait, there's more. Your new mobile home screen also provides you with a real-time pulse for what's on your agenda and what your clients are up to.
Now when you swipe your mobile screen left, you'll see timely, relevant snippets that keep you in the loop about your business.
Need a refresher on an upcoming appointment? Curious to see which clients still need to pay up? Just swipe left!
Quick access to your business' status can give you some much-needed peace of mind, especially when you're away from home.
3. Import New Clients With Ease
Tired of spending time on tedious tasks? Us too.
Case in point: importing your client list into your CRM.
The good news: You can now import your client list into vcita x10 faster by importing contacts straight from your smartphone!
In case you're wondering, both Google and iOs contacts are supported (no discrimination here).
But hey, if you prefer using a CSV file, we've added a few enhancements to make the import process better than ever:
We created a new field-mapping wizard to guarantee that your contacts get imported right the first time. No more stressing about pre-formatting your spreadsheet to be "correct" or anything like that – the wizard does the legwork for you!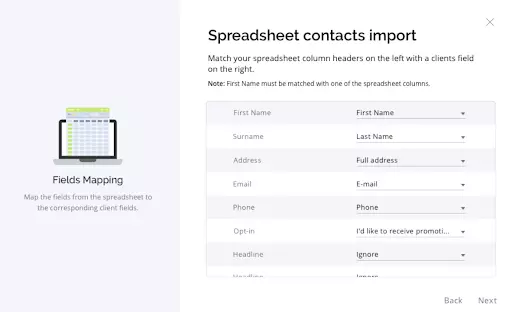 The import will run as a "back-end" process so you'll be able to perform any task in vcita while your client list is "cooking" in the background.
You'll receive a quick confirmation message verifying that your list upload was successful. This way you can figure out instantly if any entries didn't "make the cut" without second-guessing yourself.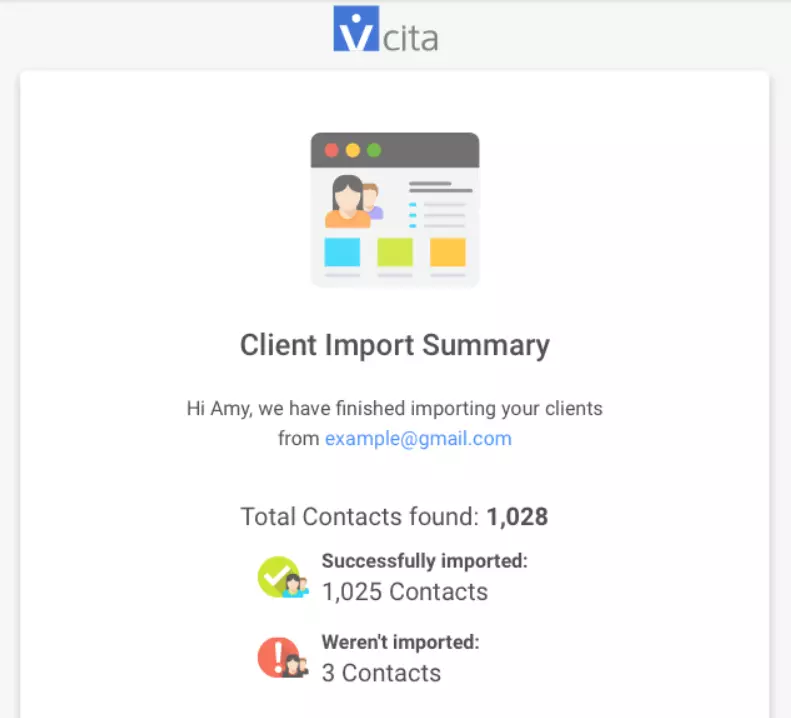 Are You Taking Full Advantage of vcita's Latest Features?
Just like you, we're always looking for new ways to improve.
And we're pretty proud of these new features to tick the boxes of what makes a better, smarter small business.
Stay tuned for even more advanced features coming to vcita soon by joining our Facebook group. In the meantime, read more about great, game-changing vcita features you can start using today.
P.S. – If you are new, make sure to take us for a spin today!