Pop quiz time!
What's the one thing that all small business owners crave but seems so hard to come by?
More business from Google!
As we all know, your next client might be little more than a two-second Google search away.
But only if your business' site pops up in the first few results.
That's the problem, though. Competing for keywords can feel like a total guessing game and a huge time-sink for busy business owners.
The good news, though? Despite popular belief, there is a way to make your business instantly visible via Google to drive more traffic and score those ever-so-valuable bookings.
No SEO voodoo required, either!
Enter Google My Business, arguably the most valuable listing for small businesses looking to stand out in search results.
Why You Should Join Google My Business ASAP
We know what you're thinking.
"Another place to register my business? Seriously?!"
Trust us, we get it!
But this is Google we're talking about.
Whether someone's doing their homework about local businesses or just want to learn more about it, you better believe they're looking you up before they book.
With a Google My Business listing, you have an attractive, optimized avenue for winning those prospects over. Not only that, but there are a ton of additional benefits to being in Google's good graces.
And with that, let's break those benefits down!
You Make a Stronger First Impression with Prospects
Business owners spend hours agonizing over how their sites look, making sure they're sending the right message to potential clients.
Well, Google does the legwork for you with a super clean, optimized presentation.
Think of your Google My Business listing as a sort of mini-website. Visitors can learn everything they need to know about your business at a glance, eventually inviting them to click through your website to book with you.
And if nothing else, popping up in relevant search results make your business seem more legit.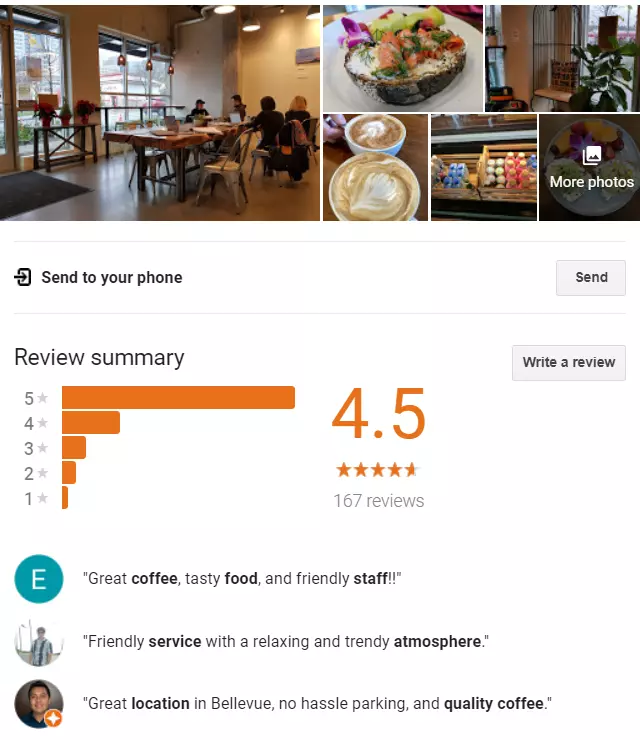 Beyond that, you have control of the copy and imagery that your visitors see when they land on your listing. Want to highlight a promotion or pictures of your business in action? Go for it!
In short, being in Google's good graces with a business listing ensures that you're making the best first impression possible with your leads and prospects.
Your Listing is a Search Engine Goldmine
Again, when people are looking up a new business they're going straight to Google.
Rather than fight an ever-changing algorithm or wrap your head around the fine details of SEO, registering your business with Google ensures that you're in line with their best practices.
This doesn't mean your site gets special treatment. That said, your Google listing does sort of "complete" your web presence as you have all of your business details, contact options and booking info all in one place.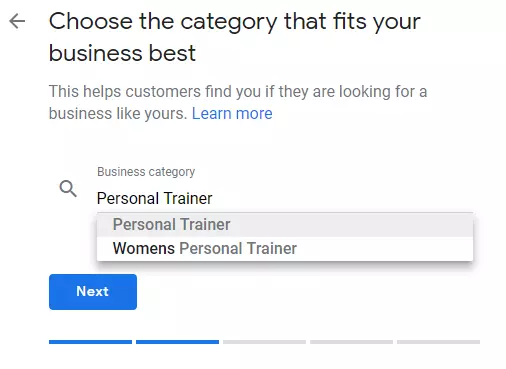 For example, relevant keywords, addresses, and categories determine where you pop up in a local search. If you Google "personal trainer," the first results you'll get are local business owners who've registered their business and optimized their listing.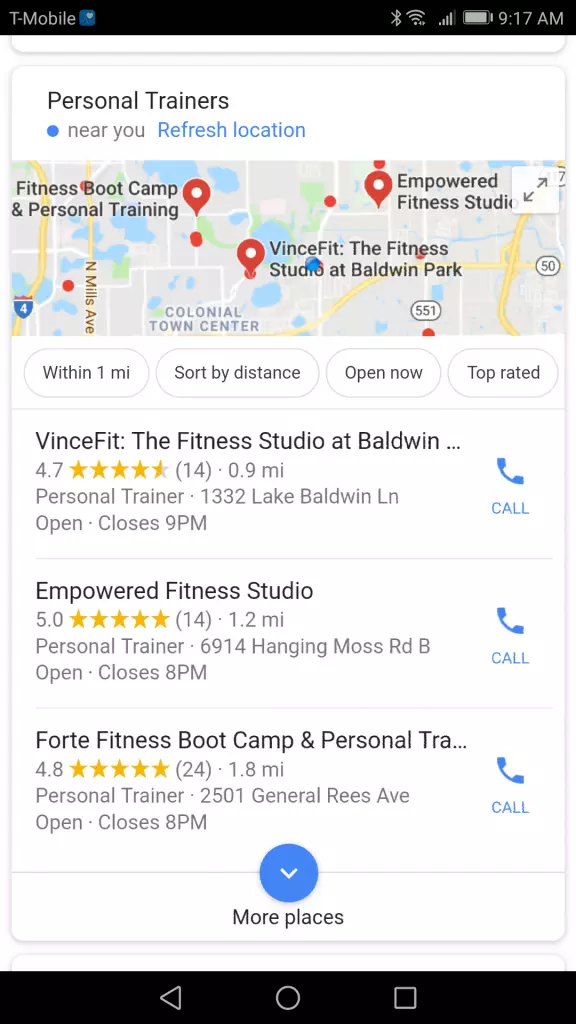 See how that works?
Unlike on-site SEO which often feels like a guessing game, filling out your Google My Business listing is a simple, straightforward and "instant" way to stake your claim via search.
You Can Stand Out Versus Local Competitors
Here's some food for thought: if you don't have a Google listing right now, there's a good chance that your competitors do.
Google aggregates their search local results based on existing registered businesses. If you want to show up among those results and be regarded as a local business, you need to secure your listing.
Because not showing up isn't exactly a good look, is it?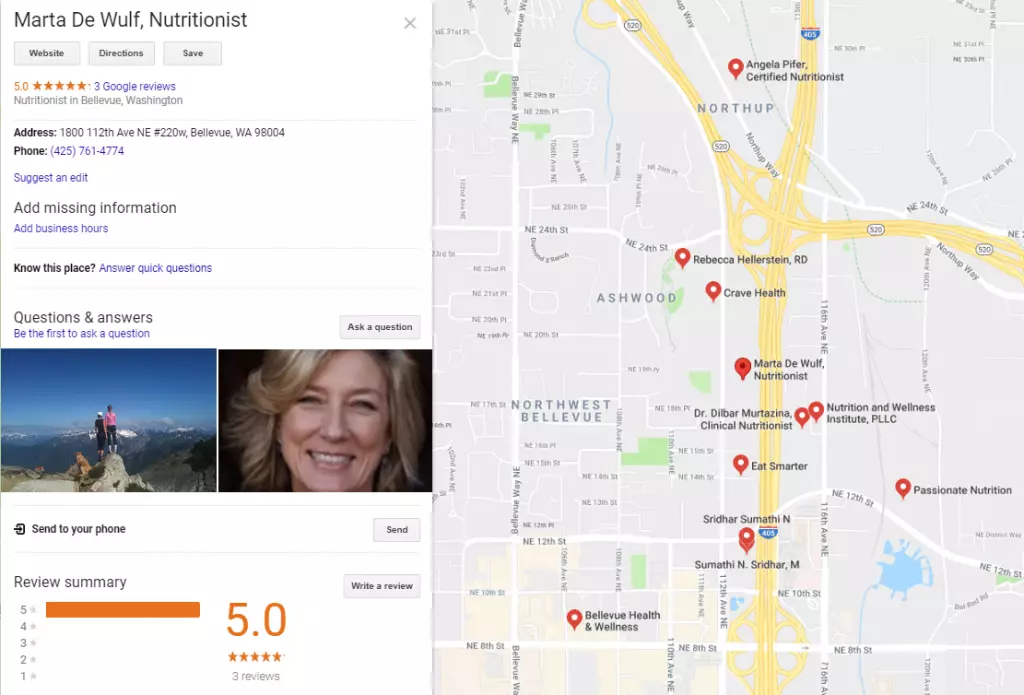 Your Google listing puts you on the map. Literally. Having a local search presence ensures that you aren't getting lost in the shuffle among your competitors.
Score More Bookings Through Reverse with Google
The end-game of your Google listing should be to win more bookings, right?
Well, the good folks at Google have you covered!
Through Reverse with Google, you can actually encourage clients to book directly from your Google listing without visiting your website. This puts less of a wall between you and your clients, allowing them the instant gratification of making an appointment minus the back-and-forth.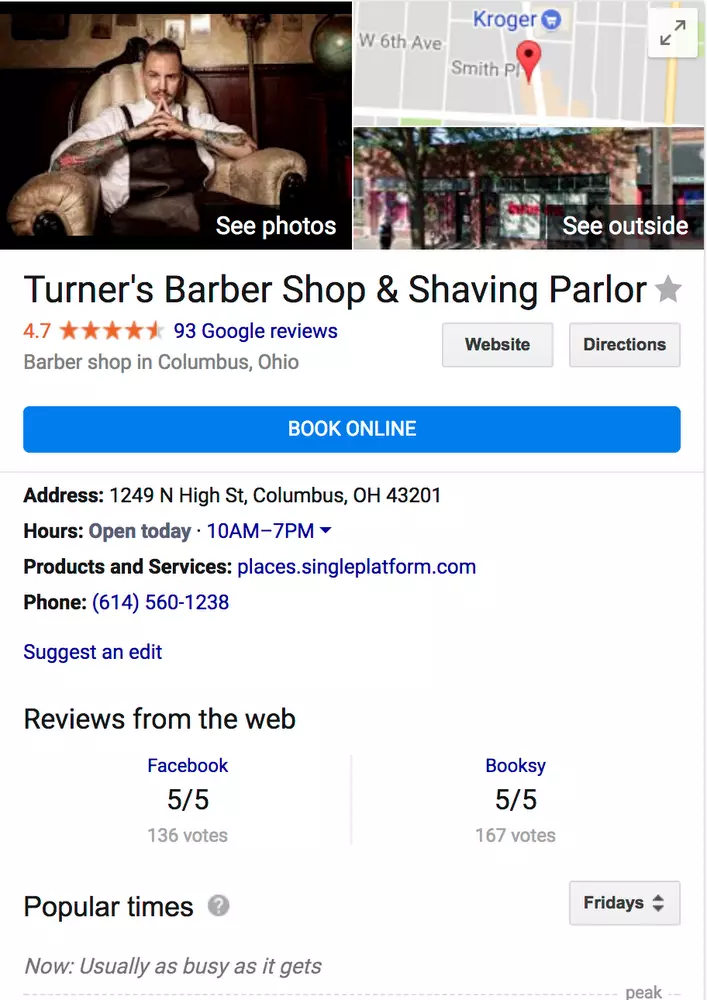 Because anything you can do to encourage less lag time between you and your prospects is a plus.
Of course, keep in mind that you can't enjoy that beautiful booking button unless you're using an online scheduling software.
If your business depends heavily on appointments, here's why you should seriously consider adding online scheduling to your website, listings, and social media platforms.
If you happen to be using vcita, you're in for a nice surprise. You can already connect your online scheduler to Reserve with Google. Any new booking that you get through Google will funnel to your vcita calendar and will seamlessly integrate with your current clients.
Your Google Listing Serves as Social Proof
We've talked time and time again about the importance of collecting reviews for small businesses.
Your Google listing allows for yet another avenue for customers to leave a positive review and make your business seem more trustworthy at a glance.
Think about it. When you're hunting for a service provider via Google, you're most likely to check out the spot with the most positive reviews, right?
Google My Business allows you to show off your satisfied customers in the form of ratings, reviews and photos.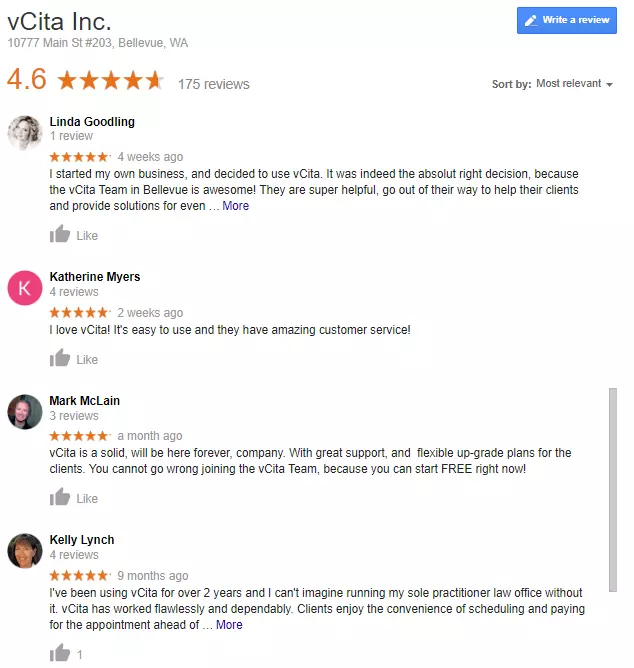 These trust-building elements are subtle yet significant when it comes to sealing the deal with skeptics and encouraging them to check you out.
You Can Learn Even More About Your Clients
Much like Google Analytics for your own site, Google My Business has an analytics dashboard to help you keep track of your listing traffic.
Ever wonder what people are searching for to find you? Curious about how many people are coming from mobile devices? Insights from your listing dashboard let you know directly.
Another cool feature of your Google listing is the ability for prospects to publicly ask questions.
This helps you learn what's on people's minds when they scope out your business and how you can address those concerns directly. Publishing answers for the world to see also means that you won't have to answer the same questions for people again and again.
Unlike Social Media, Upkeep is Minimal
Google My Business is unique in the sense that once you set it up, there's no expectation to constantly "show up" like there is on social media.
No pressure to publish a ton of content, no worrying about checking a million messages.
With the help of notifications via email or mobile, you can always keep a pulse on your listing's activity. Beyond checking out reviews, questions and analytics, all you need to do is update your hours or highlight specific relevant promotions when necessary. When your profile is set up properly, you can drive traffic and leads without lifting a finger.
Signing Up is Seriously Simple (and it's Free!)
Speaking of setup, Google makes it ridiculously easy to register your business.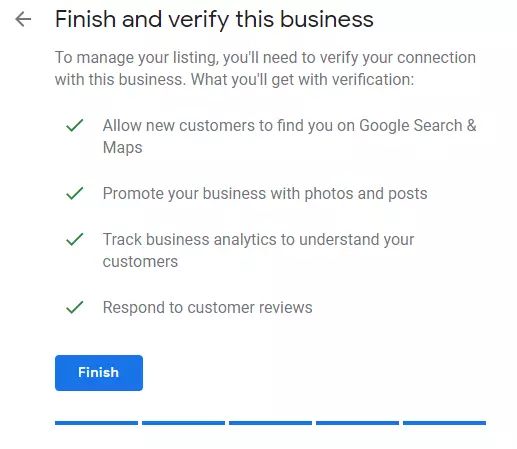 The initial sign-up process only takes a minute or two, as you:
Enter your business' name
Assign your business' location (needs to be a physical address such as a PO Box)
Choose a relevant category for your business (Personal Trainer, Lawyer, etc.)
Enter your business' phone number and website
Verify your business' information
Presto!
Bear in mind that there is a small waiting game involved in which Google has to confirm your address to prove that you're not a spammer. This process can take up to two weeks, but it totally worth it for locking down your listing. You can learn more about it here:
And with that, you're ready to get listed!
Is Your Small Business Down with Google?
The more opportunities people have to discover you, the better.
And given how many people find their favorite businesses via Google search, there's perhaps no better place than your local listing to win over your next client.
Whether you're already swimming in leads or want to convert more traffic into bookings, registering your business with Google is a brilliant move. Simple and straightforward, Google My Business in tandem with vcita can help ensure that your calendar stays full!