In the business world, time is always money. For solopreneurs, the time-money connection is even more urgent because you don't have unlimited amounts of both. From tanning salons and tattoo artists to restaurants and retailers, all businesses rely on efficient and effective scheduling to form strategic partnerships and deliver quality customer service. The problem is that common scheduling challenges like the following can take time away from growing the company.
Paper Calendars: Those sleek, leather-covered agenda books look like they belong on the desk of every successful entrepreneur, but you can't exactly share them with clients or vendors when you're trying to schedule a meeting.
Phone Tag: A major vendor has called you in response to your email requesting a meeting. You call back and leave a voice message saying that you're available at 1:00 p.m. tomorrow. They return the call after you leave for the day and say that they're busy tomorrow, but how about Friday at 2:00 p.m.? You have the kids with you that day, so that doesn't work. This back-and-forth can consume minutes and even hours.
No Shows: You finally get the client to commit to a time and date, only to have them pull a no-show. If you run a service-based business, that's income lost, especially if someone else expressed an interest in the same time slot. If you happen to be the unintentional no-show because you forgot the meeting, it reflects poorly on you and the company.
When you're trying to schedule with multiple people, these problems are multiplied accordingly. You could find yourself spending more time arranging meetings than planning strategies to take your company forward. While scheduling issues are common, there are steps you can take to minimize the likelihood of them happening. Below is an overview of the 5 best ways to coordinate schedules in a world where everyone is on the go and time is at a premium.
1. Use a scheduling tool to coordinate calendars
While shared calendars can be convenient for scheduling meetings and workweeks for small teams, eventually you'll want to use a resource with more automated, intuitive, and versatile features. This is where schedule coordination websites can help. Most software platforms dedicated to small businesses have scheduling tools that you can share via email or add to your website or social media outlets. vcita is an example of a an online scheduler you can use to coordinate schedules with your clients, students, vendors, and partners.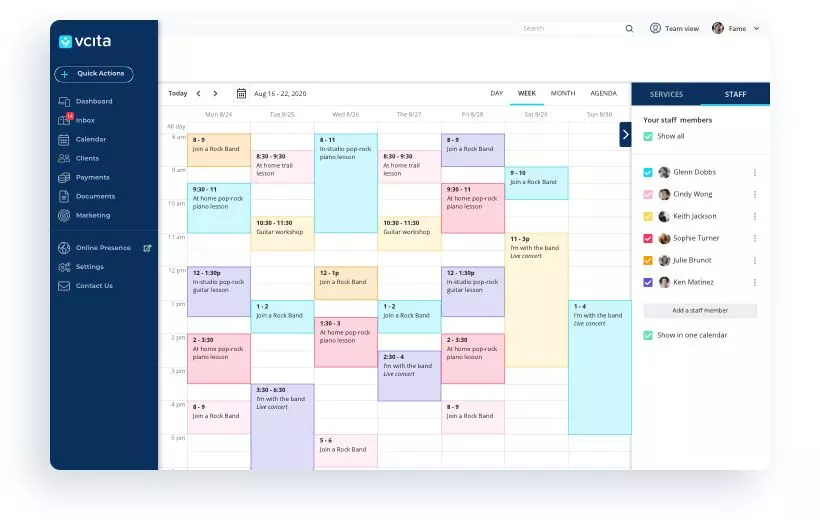 Vcita's online scheduling and calendar management software take the guesswork out of the meeting coordination process by letting clients select the time that is most convenient for them. They don't have to play phone or email tag with you (or vice-versa): like a shared calendar, they can see when you're available and book themselves into any open slots. For added convenience, vcita can automatically confirm scheduling requests and send text and/or email reminders to reduce the likelihood of no-shows.
vcita offers following features for coordinating schedules:
A scheduling calendar that lists your services and allows clients to book themselves in without leaving your website. If you run a hair salon and a potential client sees that you do hair extensions, they can schedule an appointment right on the service page. Without this feature, they might forget to book as soon as they leave the site.
A client service portal where clients, vendors, and partners can schedule appointments, make payments, share documents and more. If you run a tattoo parlor, a client can use the portal to book with a preferred artist, pay a deposit, and upload images of artwork.
Schedule now button you can add to your social channels, website, email, Google My Business listing or wherever you want, which makes it easy for your client, class mates, gym buddies etc. to coordinate schedules.
You can access, customize, and manage the scheduler by logging into the website or downloading the app. When you're ready to add a calendar to your website, all you need to do is:
Navigate to Online Presence > Website Widgets from the vcita dashboard
Select 'Client Portal Widget'
Click the 'Add To Website' button
When a 'Where Is Your Website' window pops up, choose your hosting platform. vcita integrates with Wix, WordPress, Joomla, and even blogging platforms like TypePad and Blogger.
The code needed to display the widget on your preferred platform will be generated. All you have to do is copy and paste it into the area of your website where you want it to appear.
If your website hasn't been launched yet or you're in the middle of a massive overhaul, you can add the widget to your social media pages or client service portal. You no longer have to be a programmer to create and maintain a calendar that practically runs itself. Once a meeting or appointment has been scheduled, vcita sends automatic reminders via email and, more importantly, text. Studies show that people are 76% more likely to read text messages upon receipt, so if they are less likely to forget the commitment.
2. Share Calendars
As someone who's started a business, you know that long hours and demanding schedules are part of the territory. Therefore, it's not surprising that solopreneurs are using shared calendars to stay organized and productive. Google, Microsoft, and other calendar providers let you share your calendar with other users (and vice-versa). In addition to being highly convenient, this ability delivers benefits like the following:
Improved Communication: Shared calendars keep all participants on the same page when you're trying to arrange a meeting or create a team schedule. If any changes need to be made, everyone involved receives an automatic update, which eliminates confusion and time spent going back and forth.
Increased Productivity: Using a shared calendar cuts out all the time-consuming and stressful phone and email conversations about which date and time is most convenient for everyone. It takes an average of 23 minutes and 15 seconds to refocus on your work after being interrupted, so sharing a calendar lets you remain focused on important tasks.
Depending on the permission level you grant, calendar recipients can book or cancel meetings or simply see when you're available. To share your Google Calendar, take the following steps:
Open Google Calendar on your computer (you can't share calendars from the app)
Go to the 'My Calendars' section on the left.
Hover over the calendar you want to share and click on the three dots that appear.
Click on 'Settings and Sharing'
If you want to make the calendar widely available, click 'Make available to public'.
To share with individuals, click 'Add People' and input their email address. You can use the dropdown menu to adjust their permission settings.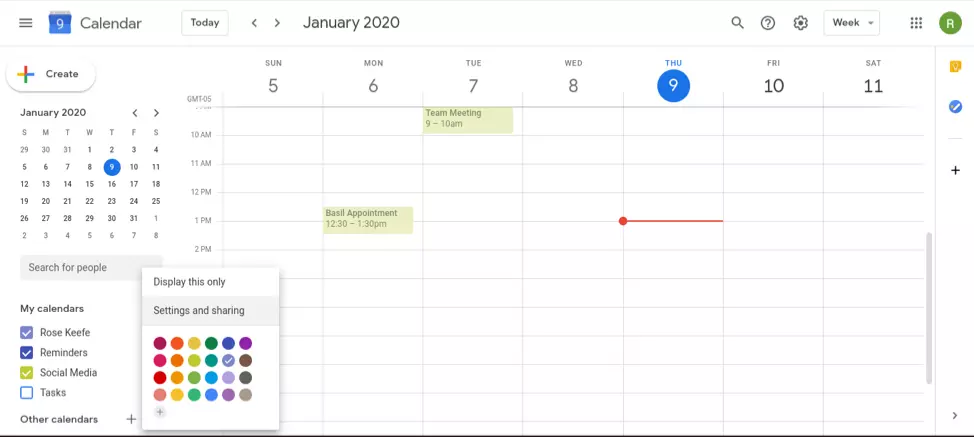 To share your Microsoft Outlook calendar, take the following steps:
After accessing the Calendar folder on the Home menu, click 'Share Calendar.'
Select the calendar you want to share.
Hover over the calendar you want to share and click on the three dots that appear.
Click on 'Sharing and Permissions'

In the Calendar Properties dialog box, add the email addresses of people you want to share the calendar with. You can indicate the permission level for each person.
When you share your Google or Outlook calendar, recipients get an email invitation that lets them sign in and view the calendar.
3. Create A Schedule Poll
Another solution to modern scheduling dilemmas is the schedule poll. Instead of chasing people down and repeatedly following up, you can create and email the link to a questionnaire that invites people to select a preferred date and time. There are survey platforms that you can use to generate and manage the poll. Depending on which one you go with, you can send the link to the poll using your own email application or have the software do it for you. If the software connects to your address book, you can save time by automatically adding participants. Services like SurveyMonkey and Xoyondo allow recipients to select different dates and times, which makes it easier to find the optimal slot for the meeting. Some resources will send reminders to those who don't respond by a certain time, so you don't have to hunt them down yourself. As an added bonus, most polling sites have free versions, so you can try them out before investing financially in upgrades.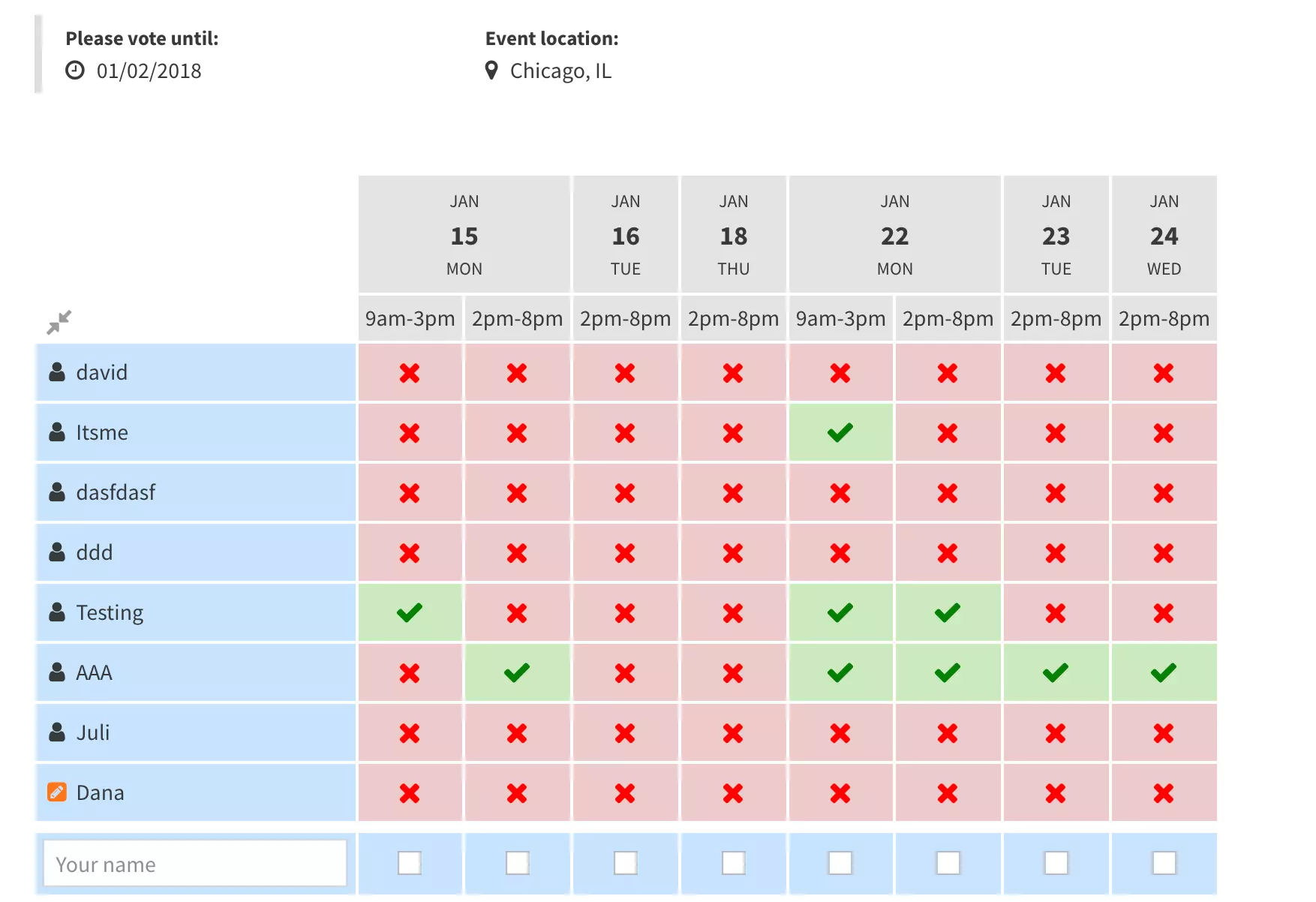 4. Use A Scheduling Extension
If you're a Gmail user, there are Chrome extensions that can check your Google calendar schedule for an ideal meeting time.
Assistant.to: After reviewing your schedule, this free Gmail extension inputs recommended meeting times into an email so that the other person can click their preferred option. If you're scheduling a video call with someone across the country, Assistant.to detects their time zone to ensure that there's no misunderstanding about the meeting time.
Meetingbird: This Gmail extension, which is free, lets you email potential meeting times to the recipient, who can confirm their ideal time with a single click. It also navigates time zone challenges and prevents accidental double-booking.
Findtime: Microsoft users can use which was designed specifically for Outlook. When composing an email or replying to an existing one, click the "New Meeting Poll" in the Message tab. FindTime will identify the dates and times that work best for everyone, so you can put together a scheduling poll. Once a time slot is confirmed, the extension will send out the meeting invite on your behalf. It is free to Office 365 users.

5. Use a Meeting Bot
Bots are fulfilling a lot of key business functions today, including schedule coordination. Slack users can take advantage of the following bot services:
Doodle Scheduling App: This app lets you invite individual Slack users, entire Slack channels, and even external email contacts. You present a list of times and pick the one that appears to work for everyone. To see the list of participant replies, simply type /doodle list.
Eventbot Calendar: This meeting bot lets you schedule and manage everything from one-on-one client meetings to large staff get-togethers. You can import events from your Google or Outlook calendars, send out invites, and issue reminders as the meeting day draws close.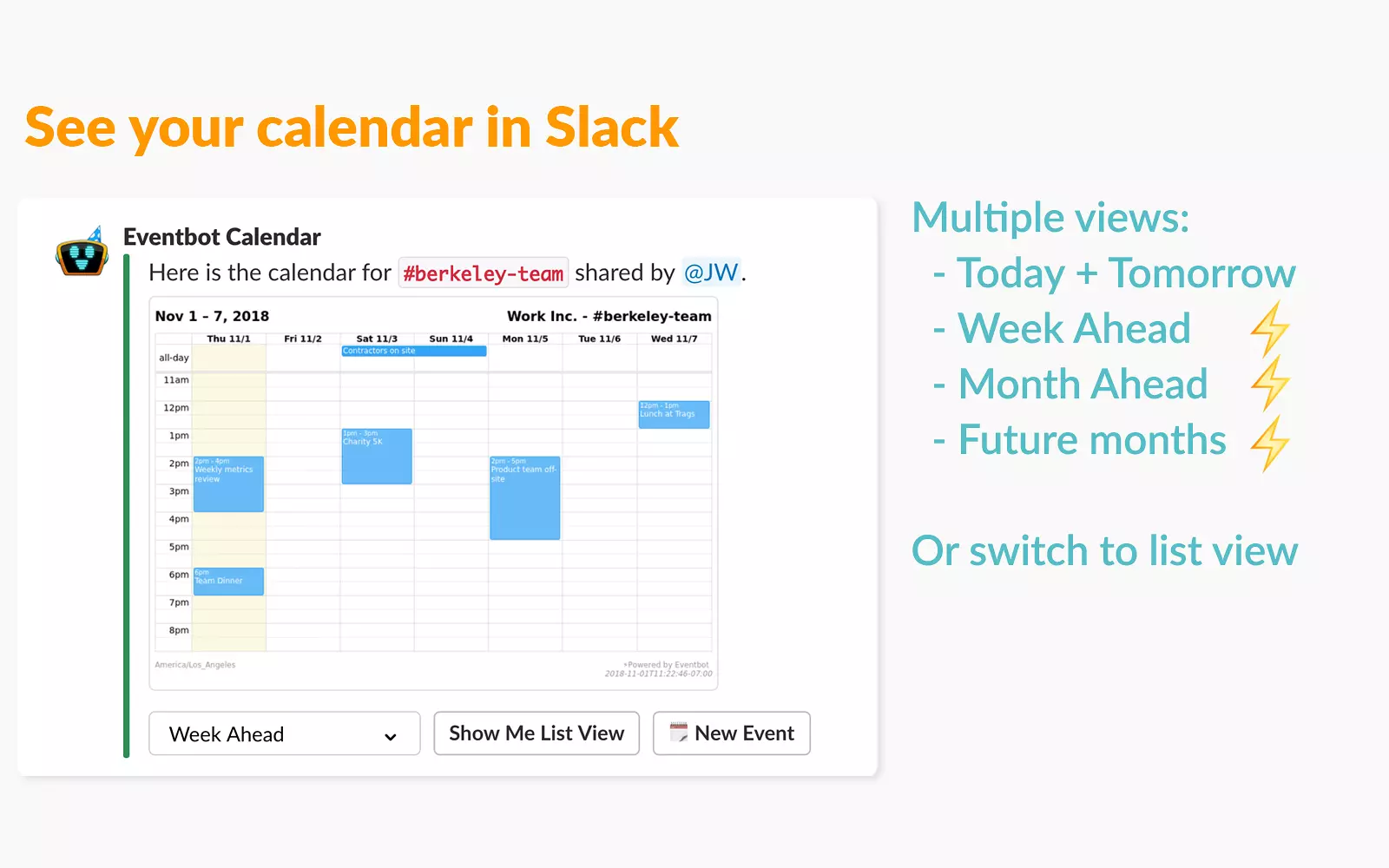 Start coordinating schedules today
These 5 best ways to coordinate schedules all have distinct advantages. The one you choose to support your growing business will depend on how you prefer to communicate (email vs. Slack) and whether you have reached a growth stage where you need the full-time support of a schedule coordination software like vcita.
No matter which resource(s) you go with, the tips below can help you maximize their effectiveness:
Be Specific About Time: Instead of sending a Slack message like "@joe_supplier let me know when you are free to discuss the new vendor contract", use more precise wording. For example: ""@joe_supplier, can you meet for an hour on Wednesday at 2:00 p.m. to go over the vendor contract? If not, give me a time that works for you."
Be Specific About Topic: If you create and send out a scheduling poll, explain what the meeting is about. Instead of asking everyone to choose their preferred meeting time, say something like, "I am sending this poll to determine when would be the best time to meet for an hour about our upcoming winter schedule."
Provide A Deadline: Nothing creates a sense of urgency and inspires action like a deadline- especially if they start getting text or email reminders as the date draws near.
Whether you're trying to connect with business contacts or simplify the online scheduling process for staff and customers, one or more of the resources discussed here will soon be your new best friend.