It's no secret that we're more glued to our smartphones than ever before.
Chances are your clients can't look away from their screens, either.
And so anything you can do to reach your clients via mobile is a big boost to your business.
Thankfully, going mobile isn't just reserved for big businesses anymore. Small businesses can and should do the same.
That's exactly why vcita has rolled out a brand spankin' new Pay by Mobile feature to help you reach your customers on-the-go.
Below we'll look at how the feature works, why you need it, and how Pay by Mobile can seriously level up your business.
What is Pay by Mobile, anyway?
Pay by Mobile allows business owners using vcita to send payment links directly to their clients' phones. 
Here's how it works: the link arrives via text and transfers your client directly to a payment screen in vcita once they've tapped through.
From there, they can pay using a new or pre-saved credit card. The quick payment flow means that clients can pay up in a matter of seconds with just a few quick taps.
What separates vcita's mobile payments from other third-party apps like Venmo is that transactions automatically sync with your vcita account. This means that you can see them directly within your CRM or appointment list.
In other words, you also don't have to ask "who's who" or "what's what" in terms of your payments. With our Pay by Mobile feature, you have a crystal clear view of who's paying you, what they're paying for, and how much they've paid.
Why service businesses should offer Pay-by-Mobile
Let's say you don't offer mobile payments or don't really get what all the hype is about.
Fair enough! To help illustrate just how important mobile payments are, consider the following benefits of making them part of your business.
1. Mobile payments are pretty much can't-miss for your clients
Food for thought: the average person checks their phone up to over 150 times per day. 
In other words, text messages put your payment requests front-and-center and are pretty much must-see.
Contrast this with emails that might be buried in your clients' mailbox or calls that get outright ignored (because honestly, who answers the phone anymore?).
2. Texts represent less legwork for you and your clients alike
In short, texts serve as a subtle reminder to get clients to pay up without interrupting them.
And if nothing else, text messages are short, sweet and to-the-point. Given that a single text message is limited to 160 characters, you don't have to use as much brain power as you would in an email or phone call.
Besides, texting only takes a few seconds within our platform. For example, let's say you want to roll out payment reminder texts for your clients. Just grab one of our payment reminder templates, plug in your details and you're done!.
Much like texts are easy on you, they're likewise easy on your clients. As soon as someone sees a payment link, they know exactly what to do. Plus, paying via vcita is quick and seamless.
Because we take your clients directly to a secure payment portal, they don't have to bounce between multiple screens or apps to take care of their transaction.
3. Chances are your clients are already used to paying via mobile
Did you know that 56% of adults have already made some sort of mobile payment within the past year?
Heck, you've probably done your share of Venmo payments or mobile bill payments yourself.
Now you can level up your business and offer the same sort of convenience to your clients.
Again, mobile payments aren't a niche service anymore. From insurance to takeout and beyond, people are paying for anything and everything via mobile these days. You'd be surprised at how many of your clients prefer mobile payments already (and you won't know until you offer it to 'em).
4. Provide clients with some much-needed freedom and flexibility
No surprises here. The ability to pay over the phone not only means that you get paid faster, but your clients are also empowered to take care of business on-the-go.
Just like you don't want to sit around to get paid, clients would rather take care of a bill now rather than wait until they're in front of their personal computer.
The more available you make yourself to clients, the more money you can potentially make.
5. Create a greater sense of trust and security
Some clients may not be jazzed about sharing their credit card information with businesses they don't know and trust completely.
Hey, that's totally understandable. With vcita, we guarantee that your clients' information won't be shared and will only be saved locally on the mobile device they pay from.
This ensures full security and privacy, while also providing additional convenience. That's because vcita enables clients to repurchase from businesses without having to re-enter their credit card information. This also allows you to reach and attract clients who wouldn't normally pay online in the first place.
6. Encourage repeat business through convenient, one-click payments
Once someone goes through the mobile payment process once, you have the ability to continue to market to them, well, forever.
Remember: a purchase isn't the final stage of the buyer's journey. Not by a long shot.
Rather than serve one-off clients, you should strive to build dependable, repeat business. Think of mobile payments as the beginning (or continuation) of a long-term business relationship.
How so? Well, vcita makes it easy to quickly follow up with clients who've purchased from you in the past. Once a client has paid, they're already in the CRM and ready to be marketed to.
Want to send them a welcome email? A coupon or exclusive transaction? Wish them a happy birthday when their special day comes along? No sweat! You can do all of this in vcita with our full suite of marketing tools, all at your fingertips in just a few taps.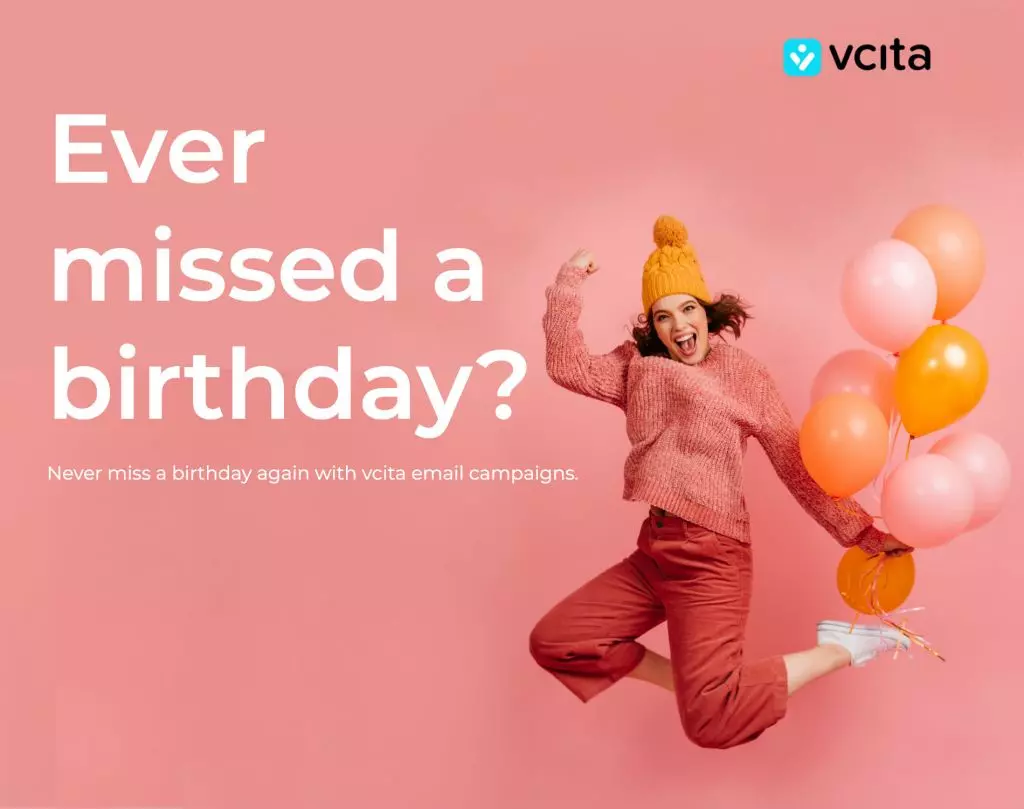 7. Safely accept payments without having to be face-to-face
This is particularly important in the wake of COVID-19 and social distancing.
Rather than compromise the safety of your clients and staff, pay by mobile guarantees contactless transactions. Like it or not, such payments will likely be the norm moving forward.
"What are some ways I can use mobile payments?"
Still on the fence about mobile payments?
To wrap things up, let's look at some real-world applications of pay by mobile that you could roll right now to grow your business:
Provide an additional, stress-free avenue to follow-up with clients regarding late, missed or outstanding invoices
Allow services rendered to be paid for by third-parties such as coworkers, teammates or family members
Offer mobile-only discounts, promotions or loyalty rewards for clients that pay via text
If you want to see what mobile payments can do for you, make sure you check out the latest features baked into vcita. Since our solution is specifically made for busy, service-based business owners, you'll be able to get started ASAP.