Chances are you've heard that it takes most businesses at least a year before they actually start making money.
Hold the phone.
A whole year? Really?
Listen: the idea that businesses have to "wait" to gain traction doesn't ring true anymore.
Because if you've got a service that's in-demand, attracting and acquiring clients is easier than ever.
Here at vcita, we believe that businesses should be empowered to start making moves today.
And doing so is all about having your priorities in line.
That's why we put together this guide breaking down the specific goals that small businesses should tackle if they want to scale, like, now.
Getting Started: Goals from Day One
Let's assume you're chomping at the bit to get your business off the ground.
Good! That means your head is in the right place.
Here's some more good news: not everything needs to be perfect from the word "go."
As long as you're focusing on putting together the pieces of your business that allow you to start acquiring clients and collecting contact information, you're golden.
And so that's where we'll start.
Square Away Your Website and Social Media Situation
First thing's first: you need a main hub for your business where prospects can get in touch with you.
There's plenty of debate on whether or not you need a website or can get the job done with just a Facebook Page.
That said, many businesses out there have both.
A website allows you to tell your business' story on your own terms, highlighting your services and selling points to potential clients.
Platforms like Wix and Squarespace make it cinch to put together a site even if you don't have much time or technical know-how.
However, Facebook can serve as a hub for your business if you don't have the time or budget for a website.
Putting together a top-selling Facebook page doesn't take long but can provide a valuable avenue for promoting your services to new clients.
Whether it's an email address, phone number or social inbox, what's important if you have a way for contacts to get in touch posted somewhere online.
Empower Your Clients to Book Online
This is the big one.
Food for thought: 70% of people prefer to book services online assuming all other options are available.
And so if you aren't providing online bookings to prospects from the word "go," you're likely leaving money on the table.
Doing so is easier than you might think. For example, online scheduling with vcita can sync to any small business website or Facebook page to empower your visitors to schedule appointments on their own terms.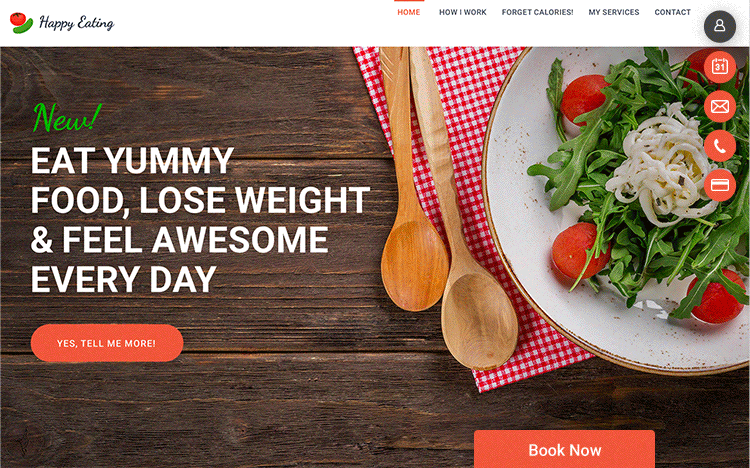 Also, you gain access to our nifty client portal which allows you to manage your bookings and store your clients' essential contact information in one place.
Oh, and vcita is still totally fair game even if you don't have a website: just make sure you set up your call-to-action button on Facebook.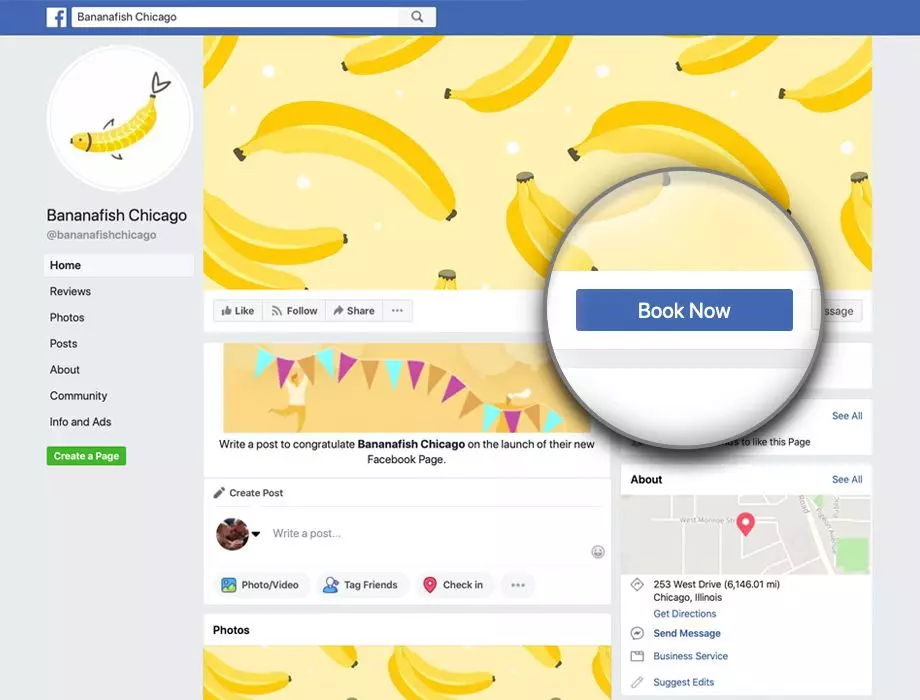 Claim Your Business Directory Listings
Anything you can do to make your business visible to prospects and search engines alike is a major plus.
There are plenty of business directories tailored toward service businesses. Having a directory presence does double duty of building up your business' authority while also sending a positive signal to search engines.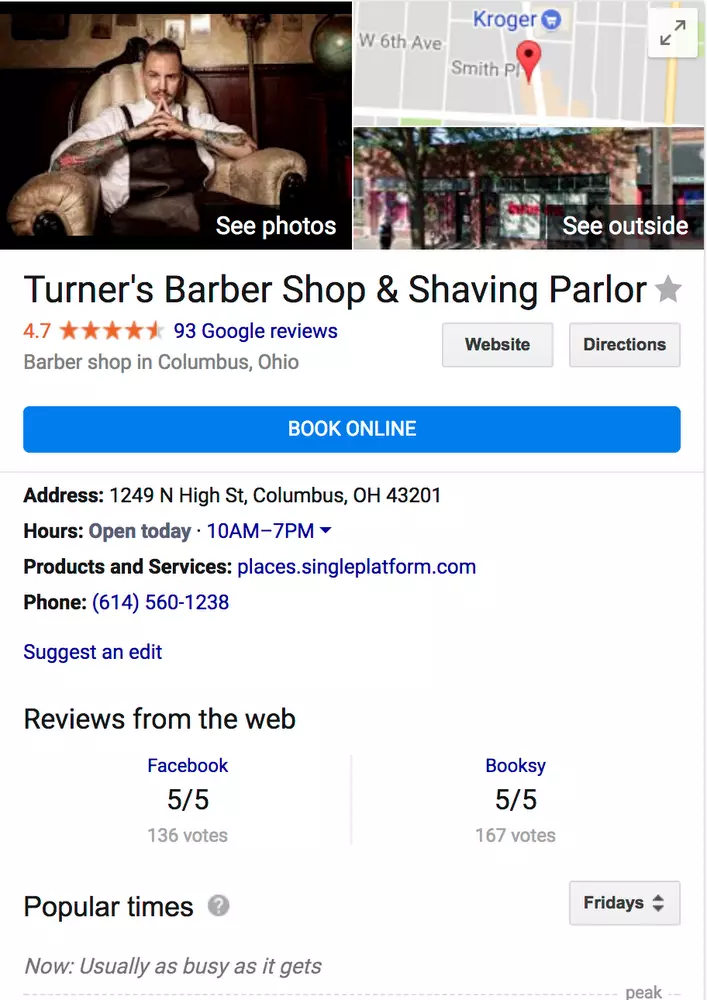 More importantly, make sure to make your Google My Business listing a priority if you're a local business. From providing clients with quotes to highlighting positive reviews, a robust listing can help make your business look like a million bucks.
Tell Everyone About Your New Business!
A subtle tip, but definitely one worth mentioning.
You need to spread the word about your business to anyone that'll listen.
Friends and family? Former colleagues and coworkers? Fellow local business owners and community leaders?
Yep!
Whether it's a passing conversation or putting up a business card at a local bulletin board, don't neglect the power of word-of-mouth.
You might be surprised at just how many bites and referrals you get simply by making yourself visible within your community.
Picking Up Steam: Goals for Your First Month(s)
By now, we hope you've scored a few clients or at the very least some back-and-forth between prospects.
And if not, don't panic!
There's still plenty to do to keep you busy as your business is still in its infant stages.
Below are some proactive steps to take during your first month in business and beyond.
Explore New Marketing Channels
Businesses are spoiled for choice in terms of marketing channels and tactics.
But let's assume you have a website or social channel which allows you to collect client email addresses.
Good! That's the perfect place to start.
Whether it's for new clients or repeat customers, email is the go-to marketing channel for so many service businesses.
And despite popular belief, you don't need to be a technical genius to get started with email marketing.
Pssst! Did we mention that vcita is one of the fastest and easy ways to send beautiful newsletters and promotional emails?
Our platform boasts tons of pre-baked and professional email marketing templates that were designed to win clients' hearts and wallets!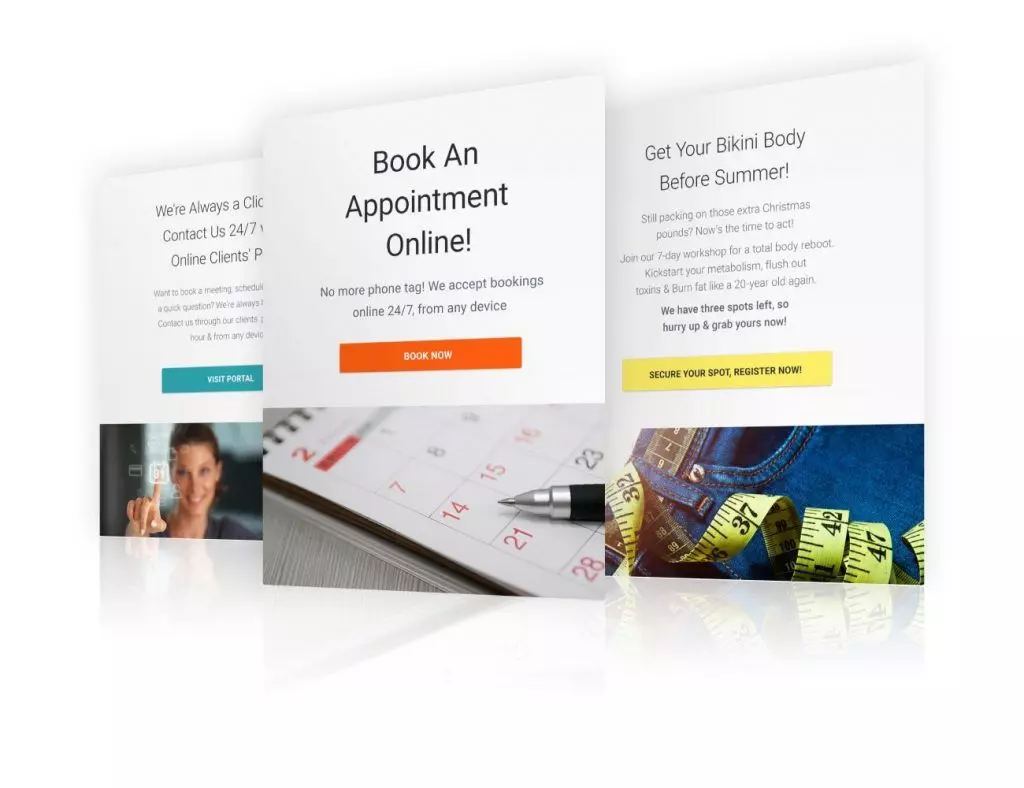 Of course, social media also enables you to discover and engage with clients in a personable way. Although we can't sing the praises of Facebook enough, other channels like Instagram are booming right for real estate agents, fitness instructors and a ton of other professionals.
The takeaway here is that there is no silver "single bullet" marketing channel for most service businesses. Some research and experimentation are required to figure out what's right for your business based on your industry and competition.
And hey, speaking of which…
Keep an Eye on Your Competition
As a business owner, you should be focused on your business first and foremost.
That said, you can't afford to totally ignore your competition.
Competing local businesses can clue you into potential business opportunities as well as ways to carve out your niche as a service provider.
Here are some quick steps you can take to conduct a comprehensive competitive analysis.
Look at who's ranking for keywords related to your business with a quick Google search ("Tuscaloosa plumbing" or "Winter Park salon"). Hint: the first results are more than likely the top dogs in your local industry.
Explore which social media channels your competitors are active on (Facebook, Instagram, Twitter) and note how they interact with customers. Are they running social media coupons? How often are they posting?
Note which services your competitors offer versus your own. Is there a potential service you're missing out on? How does their pricing compare to your own?
Determine which types of promotions your competitors are running. Are they doing packaged services or specials (think: 20% off or buy-one-get-one-free)?
Remember: the point of a competitive analysis is not to copycat your competition or compare your business to someone else's.
Instead, your goal is to see how you stack up in terms of what you offer as a business and how you can better define yourself.
Step Up Your Business' Branding
As noted in our recent guide to branding for life coaches, a little bit of creativity can go a long way to making sure you stand out from the crowd and look professional at the same time.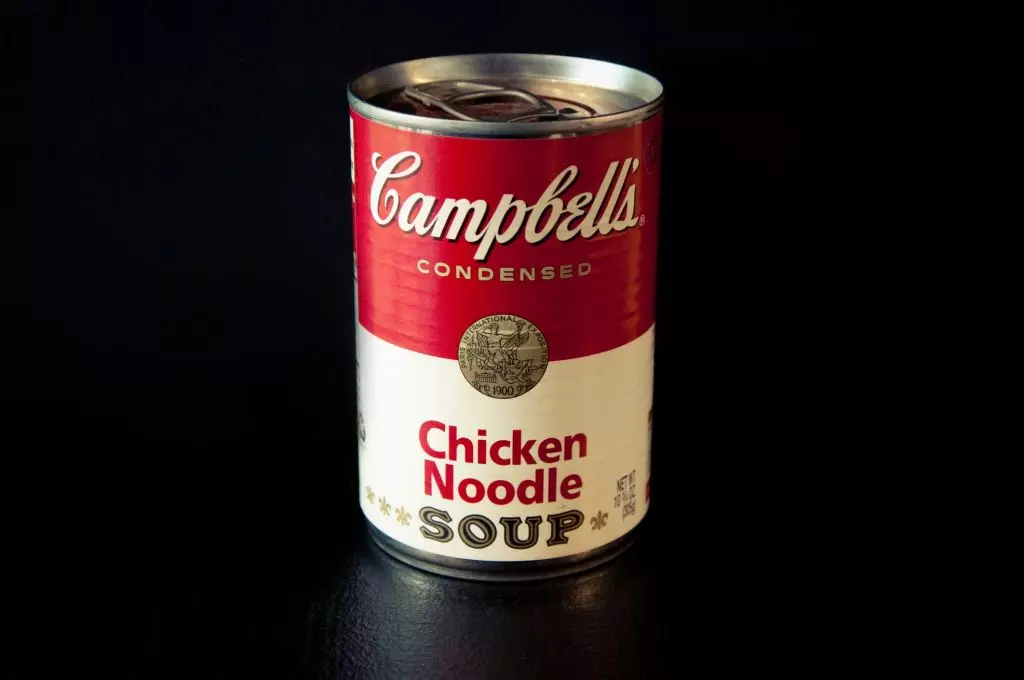 Especially after a competitive analysis, you can better understand which sort of values and messaging make the most sense for your business.
Likewise, you can explore branding creatives that'll help you define your business' brand (think: logos, fonts, color schemes and so on).
If you didn't pay much attention to your branding at first because you wanted to get your business up and running, we totally get it!
However, don't neglect the importance of having an established brand that looks the part.
If you want to take a DIY approach to start producing your own brand creatives, consider how tools such as Canva's logo maker can help you put together company logos, signatures and letterheads in no time flat.
Or perhaps a better option for businesses pressed for time, you can explore full-blown branding packages from the freelancers over at Fiverr. Such packages provide your business everything it needs to look legitimate online for current clients and new ones alike.
Gather Feedback from Your Clients
Reviews are absolutely crucial for small businesses.
The sooner you can score some via email or social media, the better.
Why? For starters, you can better understand what people like (or in some cases dislike) about your service and what your strengths are.
Perhaps it's your speediness. Maybe it's your attention to detail.
Either way, you can use this information as a selling point and lesson on how to approach clients in the future.
Reviews are also a critical form of social proof which prove to potential clients that you're a legitimate, worthwhile business.
Having someone else talk you up is the best and most authentic marketing firepower your business could possibly ask for.
Note that most reviews don't happen by accident, though. Some satisfied customers might decide to provide feedback, but service businesses should make a point to master the art of asking for reviews.
By the way, tools like vcita can actually help put the process of asking for reviews on autopilot. With our pre-built email request templates, you don't have to second-guess whether or not your customers know that you're hungry for their feedback.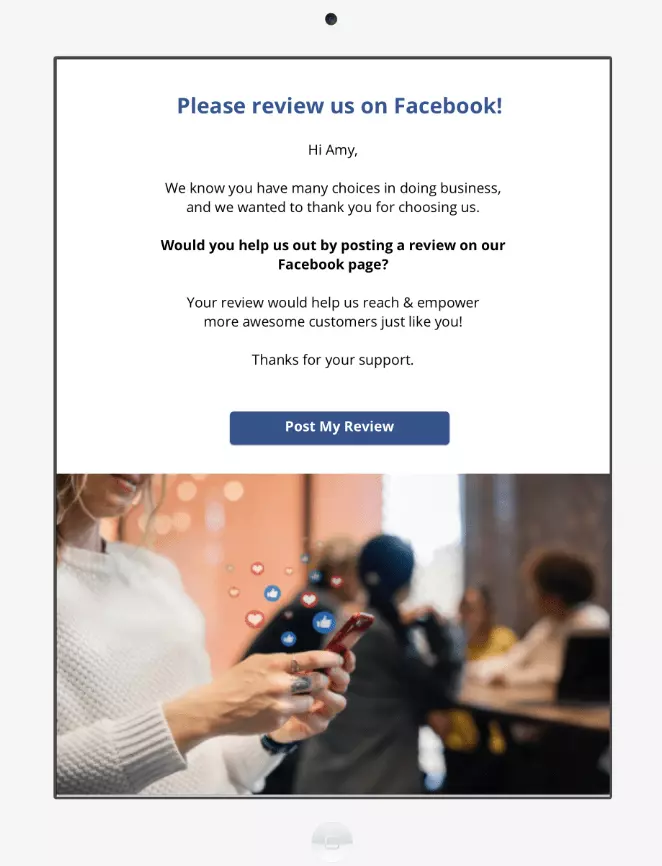 The Long-Game: Goals for Your First Year and Beyond
Woah, where did all the time go?
After being in business for a few months and building your client base, you likely know what it means to provide stellar service and do good business.
Even so, no business owner should rest on their laurels. For the sake of planning for the long-term and scaling your business, here are some priorities to consider for your business' first year and beyond.
Hire Your Very First Employee!
Many service business owners are go-getters that want to do as much as they can themselves.
But also consider how bringing on new blood is crucial for scaling. Whether you're looking to speed up your service or expand to new areas, sometimes you just can't do it alone.
And in that case, it's time to bring on your first hire. Hiring as a solo business owner means knowing exactly what you're looking for and vetting potential talent carefully.
Conduct an Audit to Figure Out What's Working (and What's Not)
From marketing services to gadgets and subscriptions, there are a lot of seemingly minor business investments that can add up in the long-run.
Businesses need to be lean and mean when it comes to their budget. At least once a year, make a point to self-audit your business to cut ties with any expenses that aren't resulting in any sort of ROI in terms of time or money.
Roll Out a New Service to "Wow" Your Customers
Again, businesses should expect to evolve as customers seek out new services. To ensure that you stay in demand, brainstorm what offers you could add to your arsenal and review how to promote a new service once you do.
Beef Up Your Business' Search Engine Performance
Fact: 97% of people use Google to discover local businesses.
Translation? If you have a website, investing in some form of search engine optimization (SEO) is a smart move.
You don't need to spend a bunch of money to make it happen, either.
This DIY guide to small business SEO is a solid starting point for business owners on a shoestring budget. In short, learning the basics of keywords, links, tags and images is a smart move to at least sow the seeds of better search performance.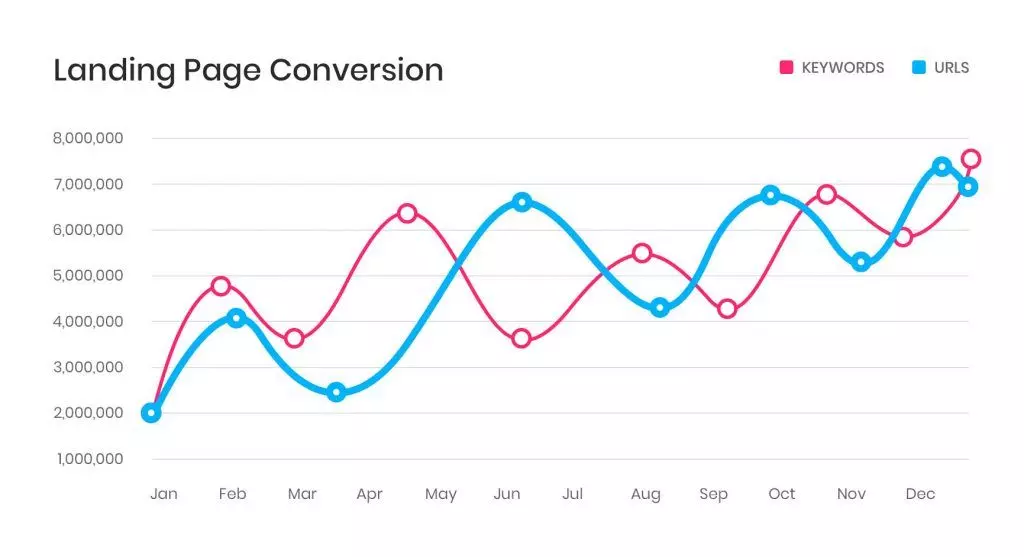 Come Up with a Long-Term Lead Generation Strategy
Even if your pipeline is currently full (if so, consider raising your rates!), service businesses should never stop prospecting or pushing for more customers.
We recently put together 21 lead generation ideas that are perfect for businesses who've been around the block but want to try something new beyond the basics.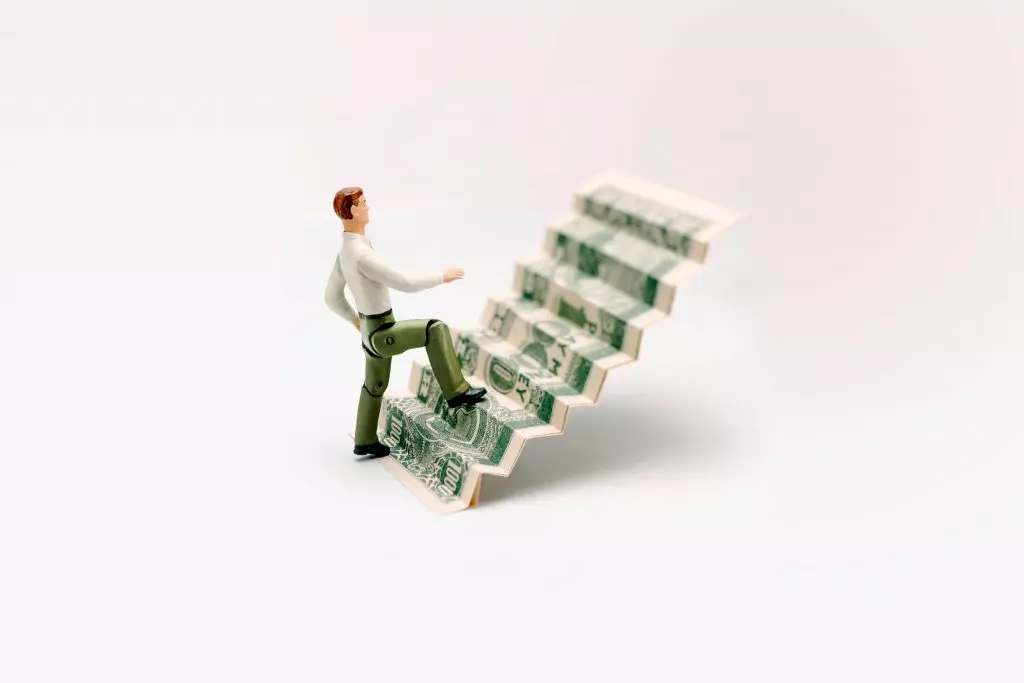 And with that, we wrap up our guide!
Ready for Your Business to Gain Some Serious Traction?
While it might feel like there's so much on your plate as a service business owner, there's no need to try to knock everything out all at once.
It's all about learning to prioritize your tasks and manage your time wisely.
And trust us: there's no good reason to feel like your business needs to go through some sort of "growing pains" to be legit.
Do you offer a service? Can clients get in touch with you to book that service?
If you answered "yes," you're good to go!
And with these tips and the help of tools like vcita, you can start building up your business with some confidence ASAP.