Over the years we have partnered with many companies and agencies across the world. Each of our partners has their own story, and each has their own unique charm that they bring to the table. But our journey with our most recent partner, Helplink Africa, was the very stuff movies are made of.
A quick recap for those just tuning in: In April this year, together with MasterCard Europe, we launched our first educational CRM product, Business Unusual.
The idea behind Business Unusual was to create a first-of-its-kind platform where small business owners could not only learn how to take their business online but actively onboard themselves and their teams to the cloud. The platform gained interest from investors and the tech media, but unbeknown to us, far, far away, there was someone else listening.
The story of our joint partnership with Helplink Africa has all the elements of an HBO drama: Starting with a mysterious message on LinkedIn (we thought we were being trolled!) to an amazing, long distance relationship that transcends borders and lockdowns.
With that, we leave the stage to Nokuthula Monaheng, Helplink Africa's CEO, and Kudakwashe Mazhetese, Helplink Africa's Growth Engineer to share the story behind our partnership in their own words.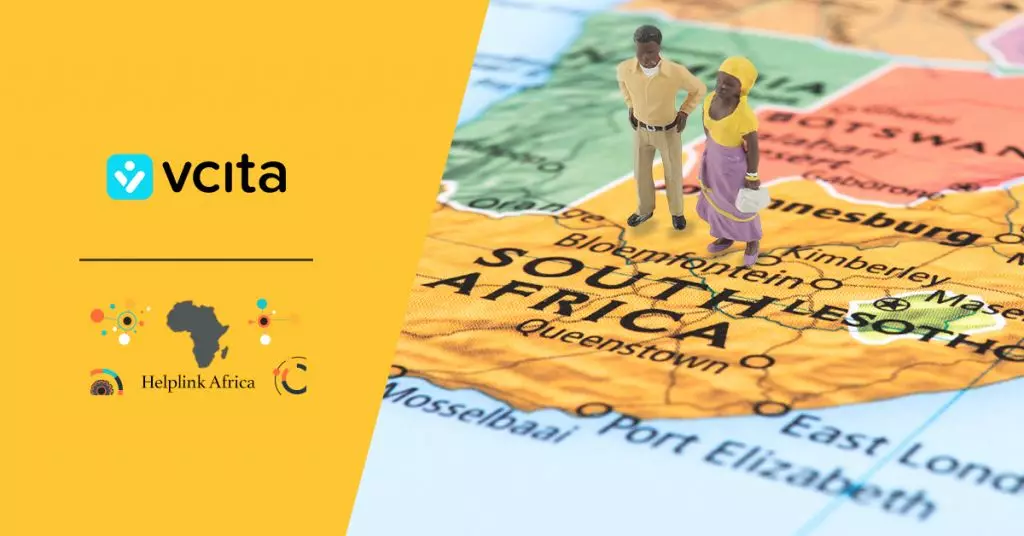 Q: Good to see you both, Kuda and Nokuthula! For those in the community who don't know you and Helplink Africa yet, can you tell us what Helplink Africa is and what's the vision behind it?
A: Helplink Africa Pty Ltd is the next leading Software as a Service company based in Johannesburg. Our name represents exactly who we are, a platform that helps link Africa to vast possibilities in the digital space from South Africa to the rest of the continent.
Established in 2018 by young African entrepreneurs, the African Growth Company is a youth filled display of the continent's greatness. It expands its reach across the continent through its partnership with Africa Digital Festival and supports grassroots initiatives including TEDxUniversityOfSouthAfrica.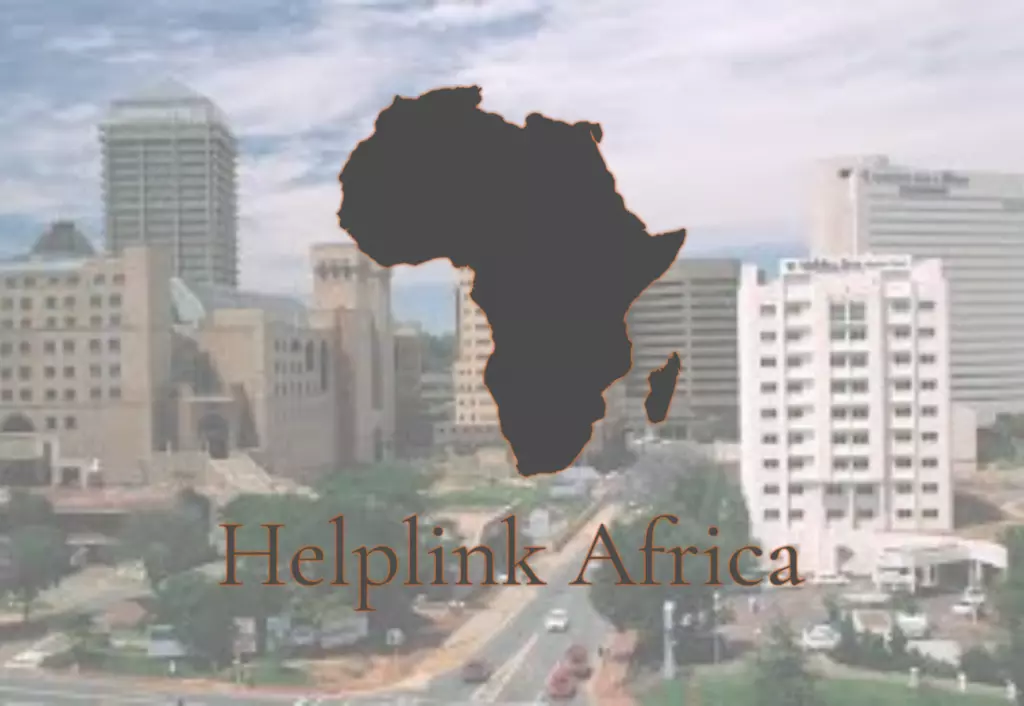 Q: Who are the people behind Helplink Africa? What are your roles in the company?
A: We are a group of young, driven professionals who want to change the small business landscape and help service providers in South Africa transform into digital-first businesses.
We are:
Nokuthula Monaheng – CEO
Kudakwashe Mazhetese – Growth Engineer
Poul Mutapiri – Financial Lead
Selbone Blose – Growth Marketer
Osvaldo Museta – Head of Content
Team of growth marketers
Q: For those of us who work in the U.S./Europe, small business in South Africa is an unknown territory. Can you map it out for us?
A: According to Mckinzey, small businesses across South Africa represent 98% of the working population and contribute 39% of the GDP. Small businesses haven't been operating their full capacity towards the GDP due to lack of financial support, lack of maintenance and establishing processes. The market also lags on customer experience and expectations.
To add, SMB's have had to face business restrictions due to the lockdown enforced by the Covid-19 pandemic. They also had to endure operational disruptions due to 'loadshedding', a term used to describe power cuts by the national regulator for a certain period in a certain area. Those two combined have left professional services businesses unable to get in touch with their traditional walk in clientele base.
Small businesses in South Africa had to endure operational disruptions due to "loadshedding": a term used to describe power cuts by the national regulator for a certain period in a certain area.

Kudakwashe Mazhetese , Growth Engineer, Helplink Africa
vcita has been like an older brother to us and made us realize that we truly lack the small business support structure that rises by lifting others. Like any other SMB in South Africa we expected to be treated strictly on performance but we are getting to learn and have a free and open exchange with vcita. This is a great indicator of how rough the business territory is in the country, and we are excited as the African Growth Company changes this narrative for Mzansi.
Mzansi is a name for South Africa in informal South African.

Kudakwashe Mazhetese , Growth Engineer, Helplink Africa
Q: How did the relationship with vcita come to be?
A: Sho! Would you like the long version or the short version? Hahaha
At the brink of lockdown, our mentors set us down and asked us to look at how the economy is going to downplay and ensure that we were the ones to come up with the solutions that reverse engineer this downward scale.
We were actively looking for game changers, and at some point we noticed a post by MasterCard on Business Unusual. When we explored the platform we discovered a gem. We approached Adi Engel, vcita's Chief Business Development Officer on LinkedIn, and the rest led us to today.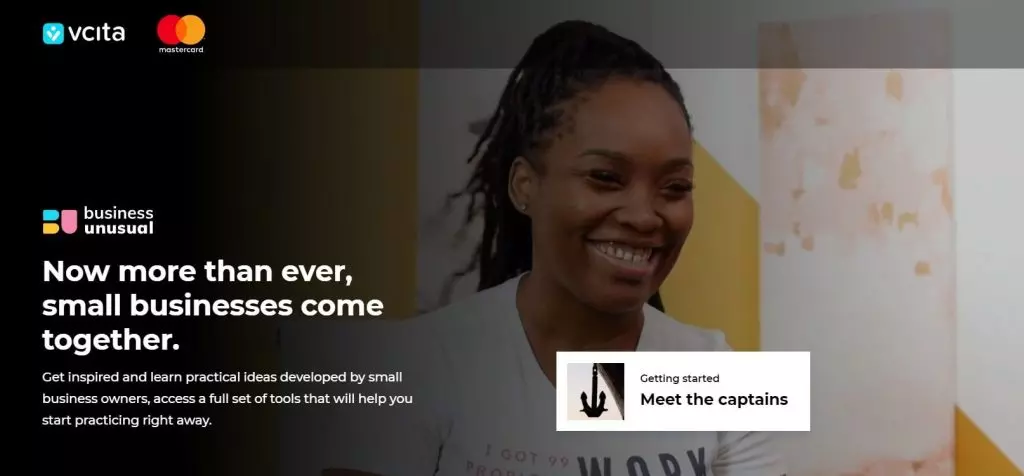 Q: What are we hoping to achieve by partnering with vcita?
A: We hope to leverage off the platform and take small businesses to the next level.
Our ultimate goal as a company is to build an Africa that actively participates in the global collaboration of citizens building a better future. When businesses in Africa thrive, families and people thrive. When families and people thrive, the standard of living is raised, the quality of education increases and we begin to shape the future we would have loved to live in. At the end of it, this partnership means that someone in Africa will have a better future because we managed to help in the advancement of their breadwinners business.
When businesses in Africa thrive, families and people thrive. When families and people thrive, the standard of living is raised, the quality of education increases and we begin to shape the future we would have loved to live in.

Kudakwashe Mazhetese , Growth Engineer, Helplink Africa
Q: As two leaders of an innovative and fast paced company, what are some issues and daily tasks that help you relate to other small business owners? What advice do you have to help business owners during these uncertain times?
A: We have adopted the system to help ourselves.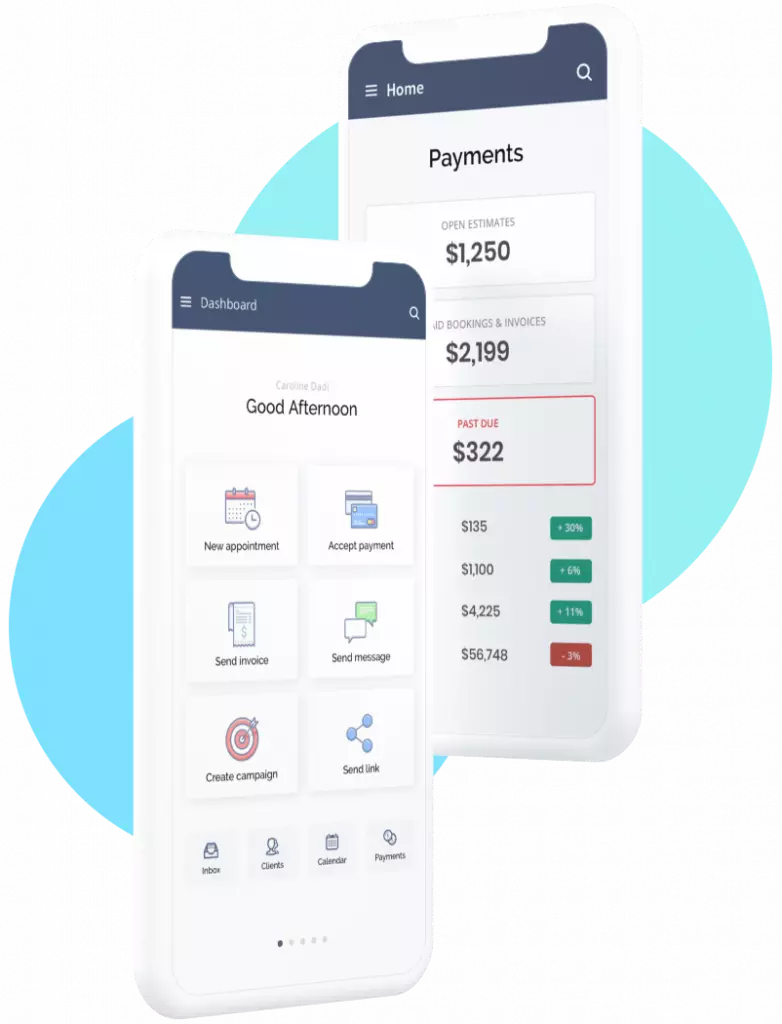 Firstly, we need to manage our time, and with the platform we are able to schedule and be aware of how each person's day looks, and allocate tasks accordingly.
Secondly, the platform has improved the quality of our communications through the campaigns and announcement tabs. That has made the customers we engage with more receptive.
Last but not least, the golden nugget to the platform is its intricate Client Management System which is easy to use and makes formal emails feel like texts sent through a messaging app…. That easy.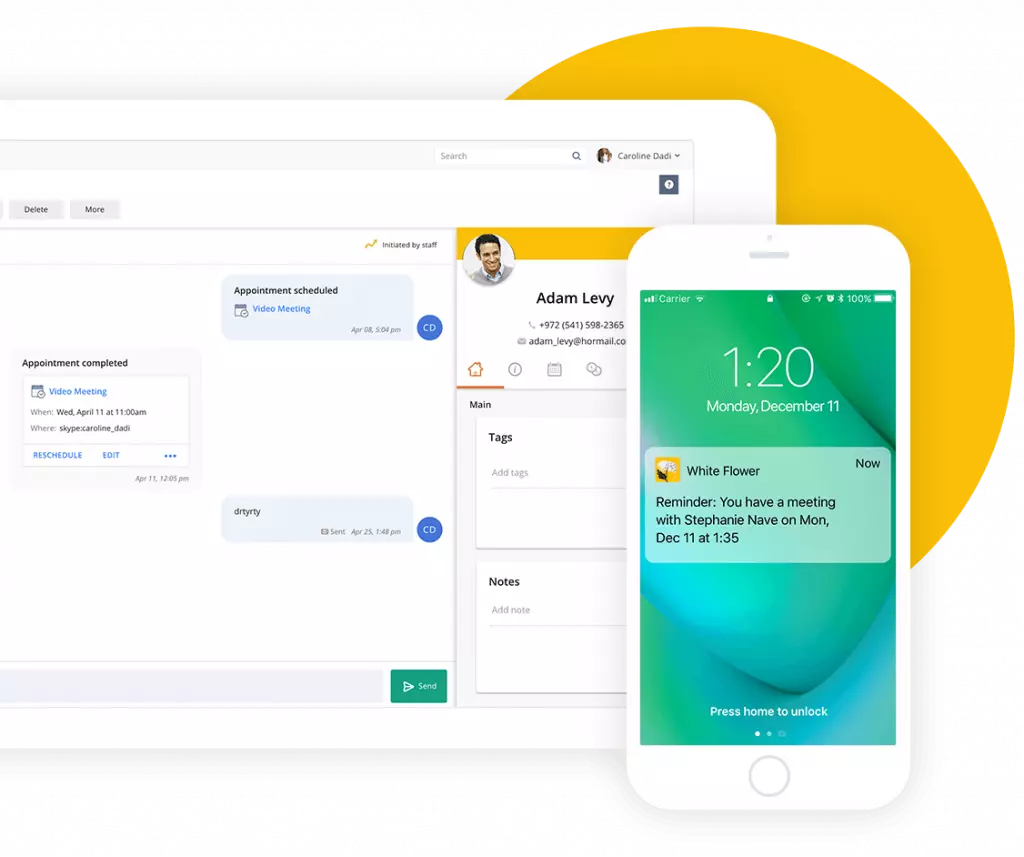 It's easy for us to advise small businesses to join, but it would be a disservice for us to know of such a platform and not even urge you to try it. All you need to do as a business is just try it, especially if Covid-19 took a major hit on your revenue and you are looking to spring back modern, digitally enabled and customer oriented.
Q: In light of the current global pandemic, how do you think vcita can bring value to the small business sector as well as your team?
A: With businesses having to abide by the different Alert Level regulations, vcita allows you to keep within government requirements by ensuring you do not exceed the social distancing limits with their online booking and calendar management tool.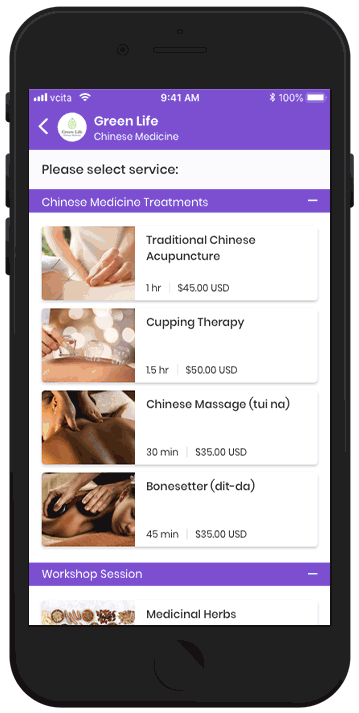 Businesses can give clients the security they need to visit your business premise. The platform allows businesses to integrate their video conferencing accounts like Zoom such that online consultations can be scheduled easily without any hustle. Ever since we integrated our Zoom account with vcita, all we now do is confirm calls and click to join. It's beautiful.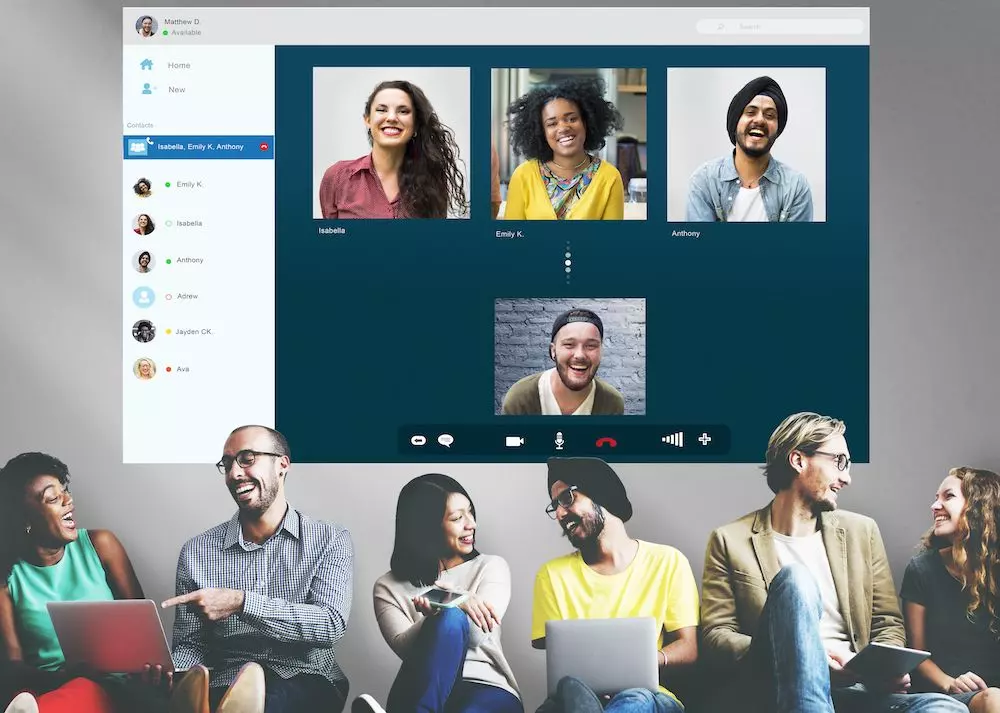 Q: What has it been like to partner with vcita remotely?
A: We completed the whole cycle of the partnership remotely. Lockdown regulations left us with no choice but to do things remotely. The biggest hurdle for both vcita and Helplink Africa was the trust factor. We had to completely trust vcita from its track record and online engagement. We were afraid that they wouldn't trust the legitimacy because they had not seen us in the flesh yet, but awesomely enough we both had adequate digital presence and tools to build on partnering remotely. Financially, it has alleviated the costs that would have been inquired had we needed to meet physically. Overall it's been a great experience, one of a kind so to say.
Q: What can we expect to see from Helplink Africa?
A: From a technical side, with the new open API platform by vcita we are gearing to build solutions for small businesses that can plug into vcita and offer more services for our customers. The amalgamation of African Tradition and Culture into the vcita family and the growth of business on the continent.
Q: What are your favorite things about South Africa?
A: Let's ask the team, shall we?
Nokuthula, CEO:
Music – In South Africa, music is the one thing that has carried us over the generations. South Africans have mastered the art of putting song in every situation. We sing and dance when we're unhappy and in a protest, we sing and dance to get a point across and of course my favorite, we sing and dance to celebrate.
Diversity in the food we eat and the traditional delicacies that tell a story about the richness in the 12 different cultures in our country.
Selborne, Growth Marketer:
What I love about South Africa is our diversity of people, fauna and flora and rich history. We have come a long way from where we've started as a nation and still going strong. Our resilience to overcome whatever obstacles thrown at us is unmatched and a united front is what we are.
Poul, Financial Lead:
The amazing warmth and the tenacity, over the years as a country, we have fought many battles. The ability as a country to still be able to share some love.
Kuda, Growth Engineer:
Our drive to achieving greatness. The world has seen it in the likes of great leaders like Nelson Mandela, great team players like the Springboks, great personalities like Miss Universe, Zozibini Tunzi.