Running a business often includes managing a lot of digital paperwork, be it for assigning tasks, invoicing clients, planning a budget, organizing inventory, or other purposes. To do this, you have two choices:
wasting time on creating your own documents from scratch
simply using professionally crafted templates and customizing them for your purposes.
As option #1 is too complicated for your business, let's talk templates.
Templates are usually offered as part of a larger business management solution. However, if your budget is limited or you simply aren't willing to spend money on an entire platform, there are free templates out there that you can use, such as:
1. Invoice templates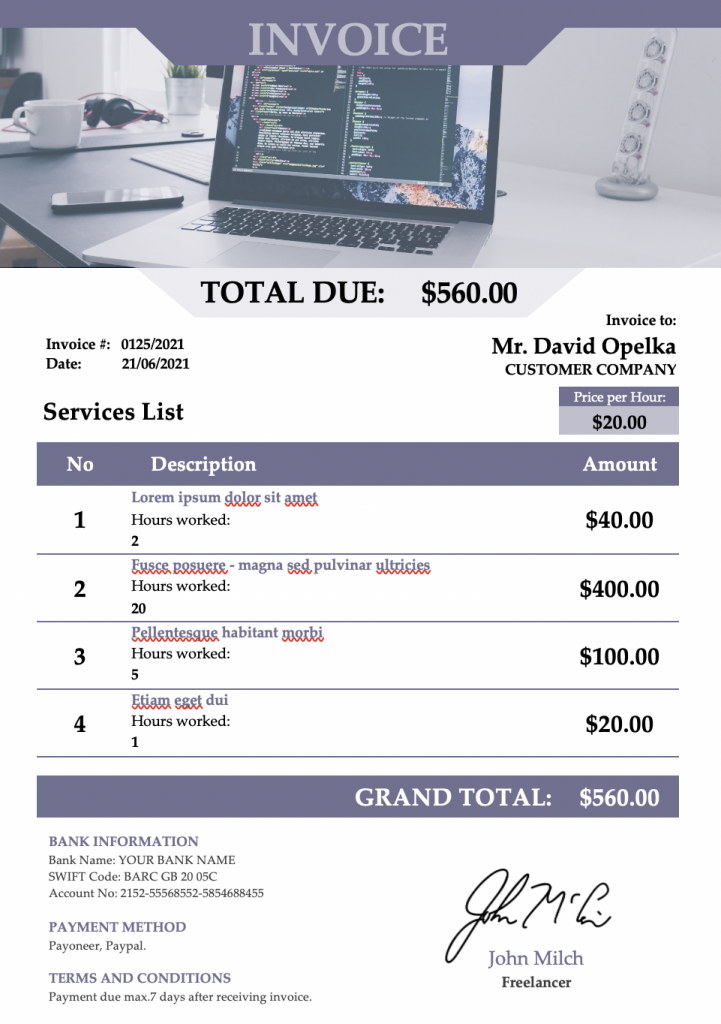 As an essential part of running a business, invoices are used to inform your clients of any outstanding costs they need to pay to your business for any service or product you delivered.
There are many kinds of templates you can use for invoicing. The most common types are standard, commercial, consultant, freelancer, medical, recurring, and tax invoices.
Instead of purchasing an entire business management software that includes invoicing, check out our useful invoice templates for Word and Excel you can download, completely free of charge.
2. Receipt templates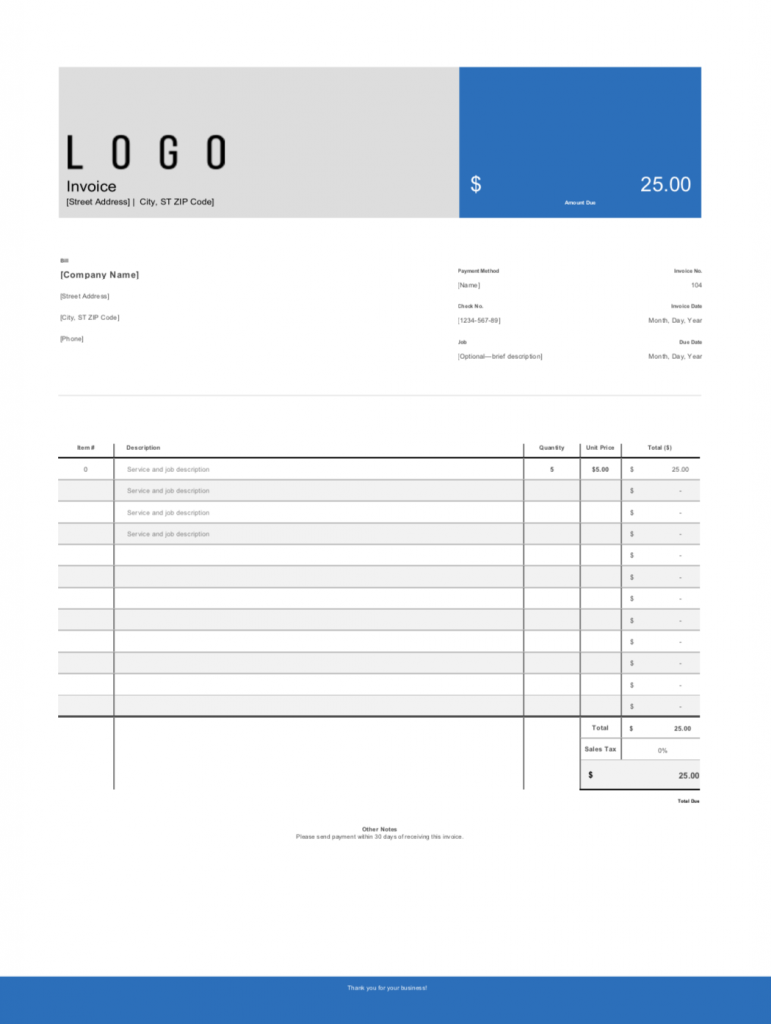 The most common type of an SMB template is the receipt template. Even if your business doesn't send invoices, it may still need to generate and manage receipts for tax and record-keeping purposes. It will also help you reinforce your brand.
For most people, creating a receipt from scratch requires too much time and effort so it makes sense to just download a free receipt template and customize it with the details you want: your logo, fonts, and other branding and non-branding elements.
We are offering a package of 5 free receipt templates you can customize for different types of work – consulting, photography, contractors, freelancers, or a plain old sales receipt template.
3. Estimate templates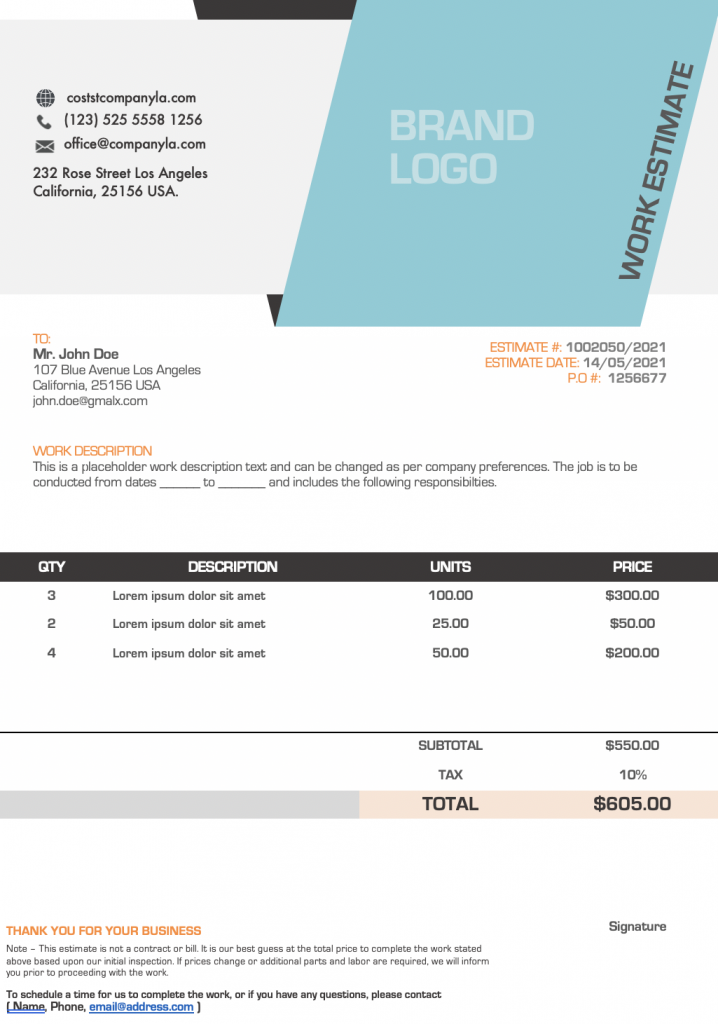 Organizing your budget entails making estimates of various expenses, be it for labor, suppliers, tools, and other essentials. This helps you understand what to expect during a specific project and allows you to stay firmly in control over your business' budget.
An estimate needs to contain the approximate project start and end date, its description, and your terms and conditions. It will also include a detailed plan of the project's expenses including direct and indirect costs and the tax rate.
Free estimate templates that you'll find on this package of estimate templates follow this format and provide a professional look and feel that your business deserves. The templates differ based on what services you're providing, so you can use them for roofing, painting, landscaping, home repair, handiwork, construction, consulting, or any other type of contract work or project.
4. Employee schedule templates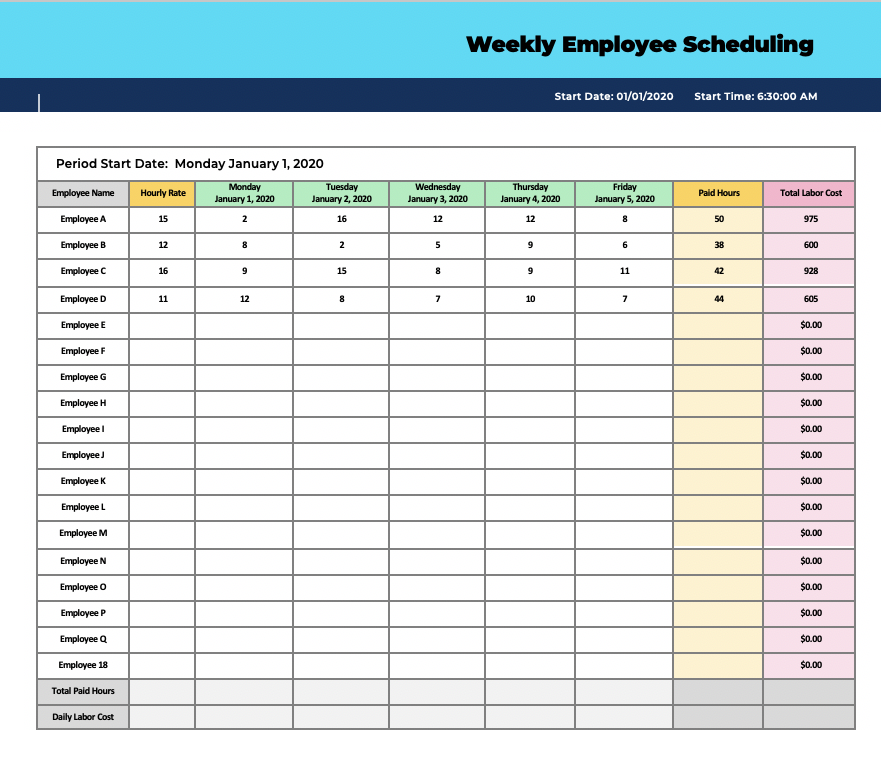 Regardless of how many employees your business has (or even if it's just you), everyone has to know exactly what they need to be doing and when. You can accomplish this by keeping a weekly schedule of everyone's tasks and responsibilities. What better way to do it than with a free template?
Just choose the exact template you need – appointment scheduling, class scheduling, weekly work scheduling, or employee scheduling. Customize it in any way you like (e.g. color-coding your employees' names or service type, and the like), and you can start organizing your work week with ease.
5. Expense tracking templates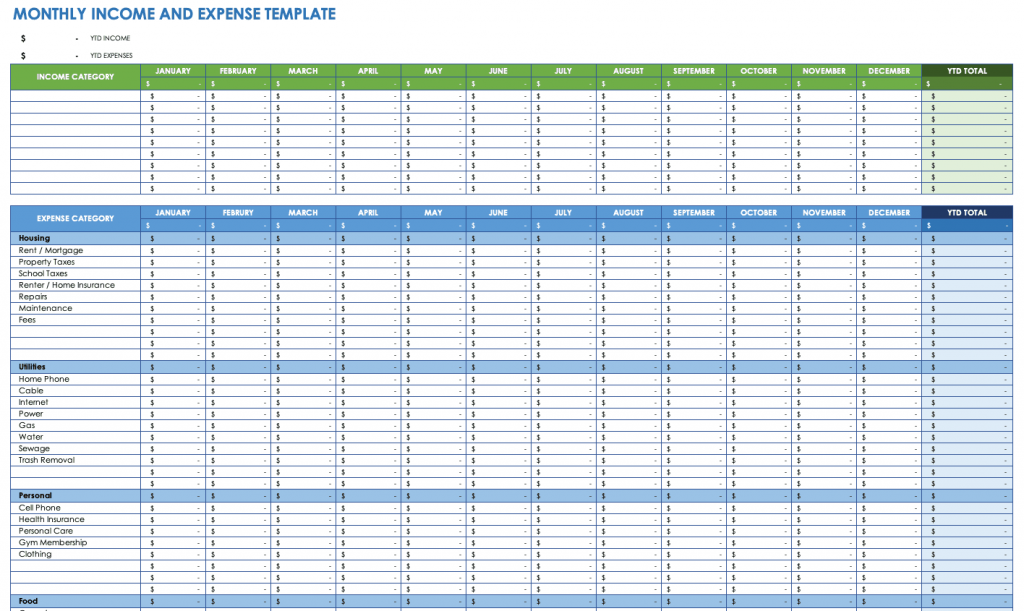 Staying on top of all of your expenses is necessary for securing a new business loan, avoiding late payments, issuing reimbursements, and so on. It includes documenting business costs like travel, meals, transport, and many other expenses, so it's no surprise it feels overwhelming.
A good template will make all of your expenses visible from one place, inform you if your business is spending too much in certain areas and if there are any irregularities, as well as where you can cut costs and optimize spending.
There are various types of expense tracking templates – mileage tracking, business travel costs tracking, monthly expense tracking, and more. Here you can download a simple and free expense tracking template for any specific purpose or period.
6. CRM templates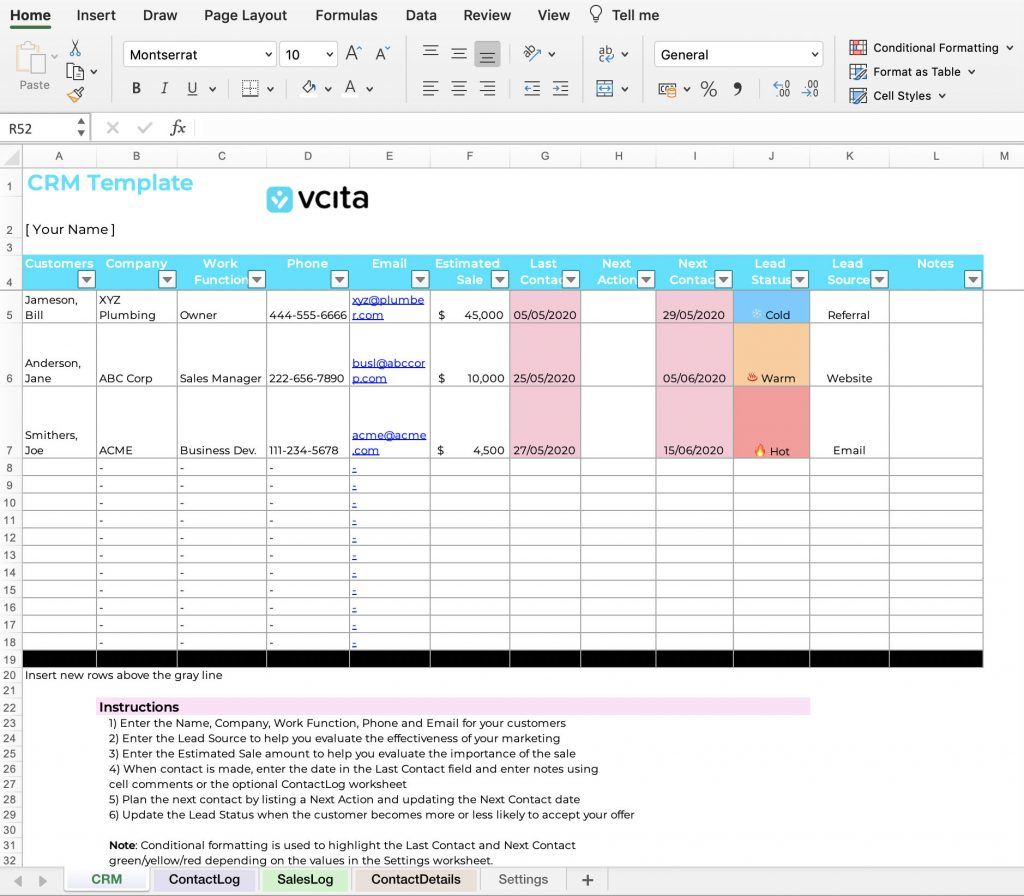 A CRM (Customer Relationship Management) template facilitates easier management of client contact information and tracking them through all of the stages – awareness, interest, decision, and action.
Such a template comprises several different sheets including the CRM sheet, contact log sheet, sales log sheet, contact details sheet, and settings sheet, where you input the details about your clients, sales, and other relevant areas.
For a completely free CRM Excel template, check out vcita's free crm templates.
7. Budget template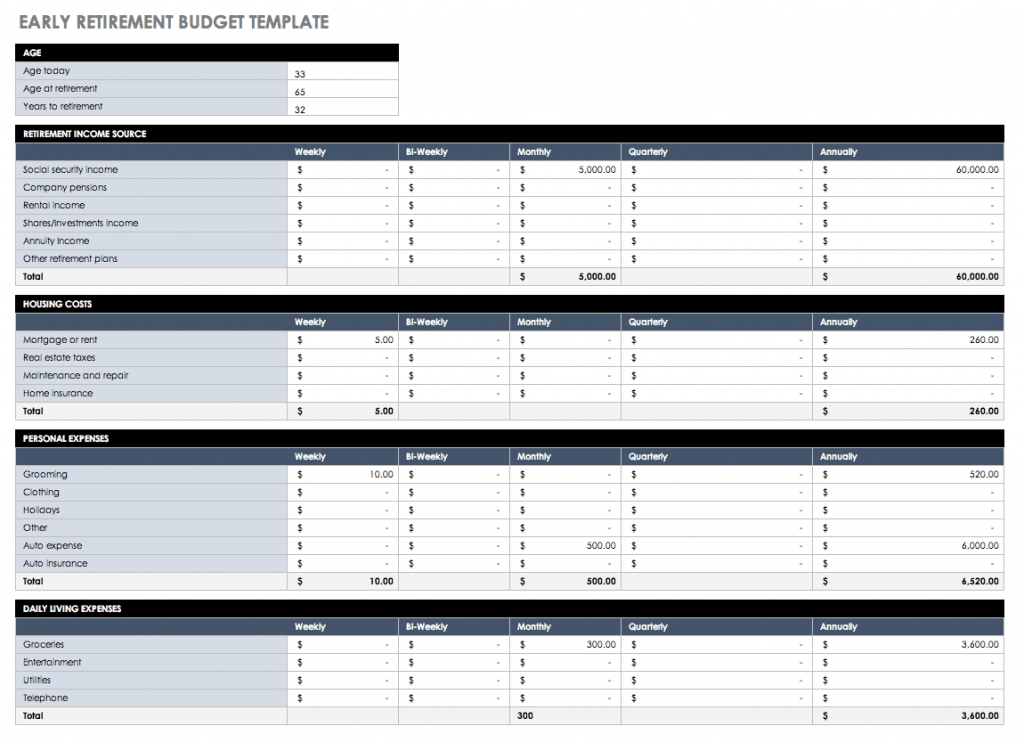 Every business has a budget to adhere to. Otherwise, it would be a huge mess. Having a template to plan and track every part of your budget, along with its execution, makes the job of managing your budget a walk in the park. There are various types of budget templates – monthly budget, business budget, project budget, or event budget template.
For instance, a project budget template will allow you to list all the predicted and actual costs of each part of that project at each stage, as well as the resources and labor costs, to make sure the project stays on budget. Choose a free budget template for your purpose here or here.
8. Gantt chart (project progress) template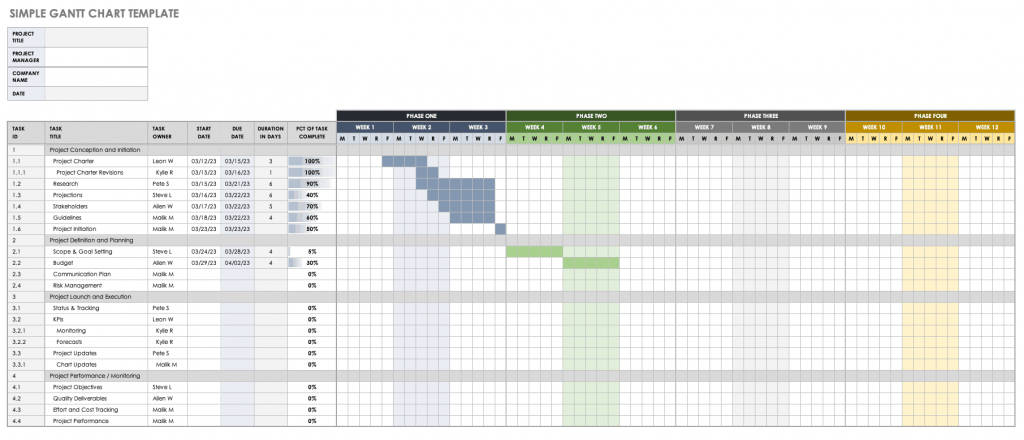 Another one of the commonly used templates in business management is a Gantt chart or project progress template. It allows you to visually plan out and view the timeline for the progression of your projects and make sure they adhere to this plan.
Using such a template will let you track project start and end dates, as well as task duration, determine who does what, evaluate the progress of the project, and share it with relevant parties. A Gantt chart can also be used to display and keep track of the progress of events and other tasks involved in your business. Download your own free Gantt chart template here.
9. Inventory template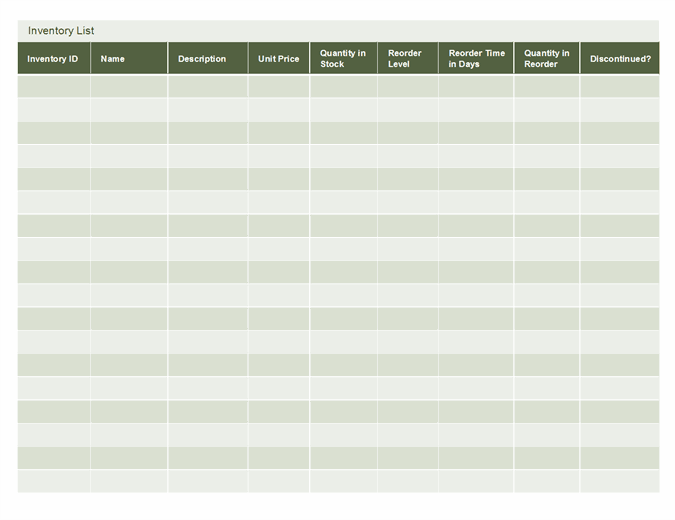 As the name hints, this template assists in managing the items in your business' inventory so you never have a problem with too few items for proper functioning or too many items clogging up your space and/or wasting your resources.
This template may include information about the amount and location of every item, its order date and the date of its reorder, prices, in-stock and discontinued items in your warehouse, and the like. A free inventory template can be found here. 
10. Purchase order template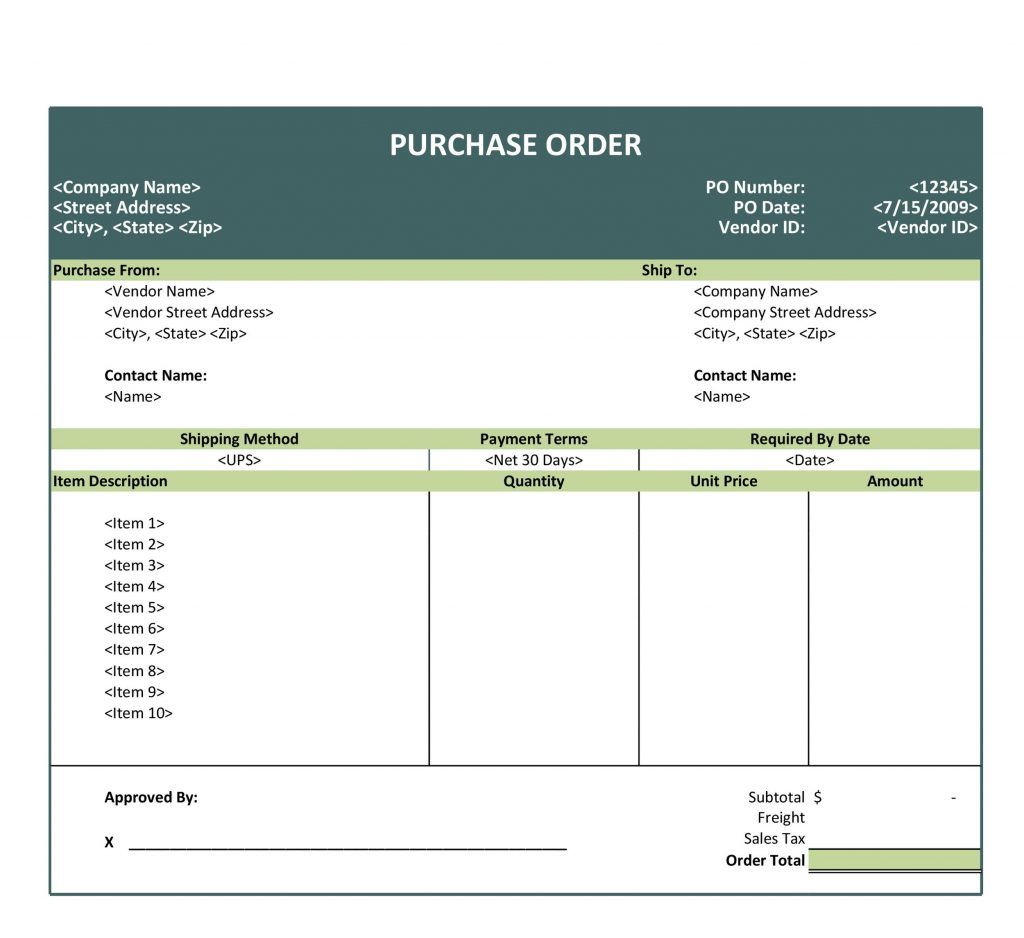 Chances are, your business operations rely on acquiring raw goods or supplies from other vendors. Hence, you'll need to use a purchase order template that will serve as an offer to a vendor to buy certain goods they sell, in certain quantities at a certain cost.
When the vendor accepts this offer, the purchase order turns into a contract between you and the vendor. It includes your business' and the vendor's contact information, the shipping location, product description and serial number, quantity, unit, price, subtotal, and the total amount charged (along with any applicable taxes).
Download your free purchase order template here.
Free templates are great but…
These free templates will help you get things done more easily and quickly than having to create your own templates from nothing. However, opting for a complete business management solution will not only give you access to all the templates your business requires, but will also help you streamline and automate your entire business from one simple app. So if you can afford it, you should go for it.