Here we are again, another year, another set of New Year's resolutions most of us won't stick to. But preparing your business isn't a New Year's resolution, it's your priority to get your business to where you want it to be next year.
If this year posed some challenges, you've learned how to overcome them and can build yourself back up next year. If you managed to come out on top this past year, you still have to plan properly how to maintain and grow your success. Either way, preparing for 2022 instead of letting it just roll on over is an important step to starting the year off right.
10 Ways to start your 2022 business year off right
1. Prepare your financial documents
With the end of one year comes tax season and you have to be prepared. Update your books, reevaluate the accounting software you're using or your current CPA's performance and see where you need to make changes across the board. Make sure you prepare your balance sheet report, income statement report and cash flow statement report. Then, sit with your CPA or tax consultant and prepare for tax season together.
2. Assess your bottom line from last year
Focus on your expenses vs cash flow from last year and see where you can make some improvements. Were there months where you spent more than you made? Try to account for the reason for that happening and see how you can better prepare for it this year. Look for patterns like stronger or weaker months where your income was affected, see what you're spending was like and understand where your money is going and coming from.
3. Budget for 2022
Consider all the expenses you will have and your expected income (based on the year before) and start to create a budget for your business. Make sure you take into account any loans or lines of credit, savings, insurance, investments and such other expenses. Don't forget operational costs such as equipment, salaries and even marketing costs. Creating a budget will help you make sure you're in the green all year next year.
4. Revisit your pricing
How you price your products or services is one of the most important business decisions you'll have to make. Going too low can cause problems for your business cash flow and setting your prices too high can limit how much your business can grow. You want to make sure you find the sweet spot. Find out what your competitors are asking for and decide on a pricing strategy that works for you and with the market.
5. Look for better offers from vendors
Review your relationships with your vendors on a yearly basis so that you can be sure you're getting the best service for the best price. You need a vendor that will meet your business needs but that also offers you the most competitively priced option. This time of year is great for contract renegotiations or shopping around to find new vendors.
6. Review your goals from last year
Take a look at where you thought you'd be by this time last year – did you make it? What could you have done differently? Looking back at the goals you had and seeing what you were able to achieve will help you build a more actionable plan for 2022. Be sure to ask yourself the following questions:
Were your goals achieved? Why or why not?
Were they exceeded? Why or why not?
If they were exceeded, how?
If your goals weren't achieved, how?
What are the next steps?
7. Create new goals for 2022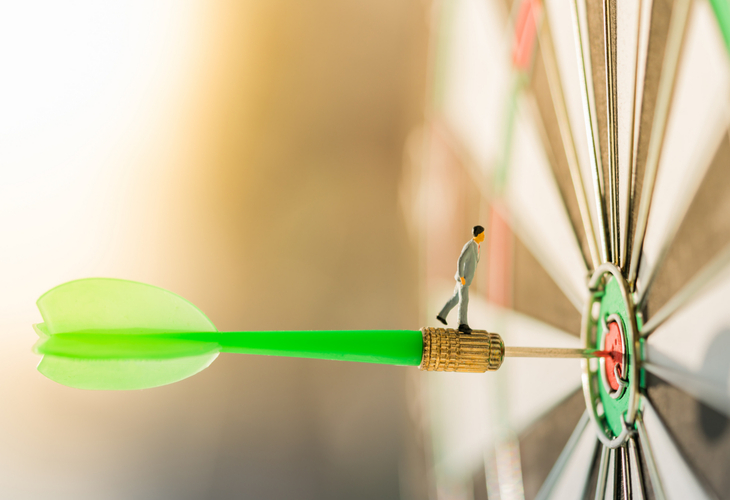 Once you know where you've been, you can know where your business is going. Spend time assessing your goals for 2022. Do you want to focus on growing your client base, or maybe bringing back older clients that you haven't seen in a while? Perhaps your focus is on marketing your business more effectively. Or even adding a new service or product to your suite. Whatever the goals are, write them down and create an action plan for each one.
8. Assess your website and social media pages
Your website and social media pages are most likely the first thing your clients will interact with when employing your services or buying your products. It is important to make sure your site and pages are dynamic and up to date with the latest trends. Check to see if you have any dead links or outdated content, make sure your contact information is correct, and come up with a content plan for the upcoming year.
9. Set up your 2022 calendar
You've reflected on your last year, created a budget and come up with goals for the upcoming year, and taken a look at the content and strategies you've put out till now. It's time to come up with a solid plan for 2022. Take note of national holidays that you can use to your advantage, come up with a content plan and start to schedule specific items in your calendar. Make sure you plan some time for yourself, like a vacation, so that you're not worn down throughout the year.
10. Make sure you have the right insurance
Just like with your vendors, it is best practice to reassess your insurance policy each year. Take the time to review your policy with your broker and see if there are any gaps you need to fill and make sure your coverage meets your current business needs. If you've expanded in the past year, you may need more coverage. It's also a good idea to see if there are any deals or discounts you can get on your insurance – a good relationship with your broker sometimes goes a long way.
It's not too late to rock 2022
Though it seems 2022 is right on your tail and there's no time left for anything, you can take on one task from this list at a time and get it done right before the new year. Your business is your priority and your livelihood, so it is important to take the time to perfect it all. By completing the items on this list, you can make sure you're covered from all ends and start the new year off with success in mind.