If you're a service provider, your website should attract paying clients like bees to honey.
The more attractive your website looks to potential clients, the more likely you are to build a business for the long-term.
However, if your site doesn't look like a million bucks, there's a good chance that you're leaving money on the table. There's plenty that can go wrong, too. Maybe your marketing messages aren't loud and clear, or perhaps your site just doesn't have that "it" factor your clients are looking for.
Instead of worry about what your site isn't doing, focus on the five common threads between awesome small business websites. If your site ticks the following boxes, chances are you're golden.
1. You Have Crystal Clear Calls-to-Action
This element is so crucial to your site but is easy to overlook.
Let's say your site is sleek, fast, and mobile-friendly. On the surface, it does everything right and lets visitors know what you're all about in a matter of seconds.
But now what?
Crickets.
The solution, thankfully, is quite simple: include a loud and clear call-to-action button.
Don't wait for your visitors to find a pen and paper to jot down your info and play the odds as to whether or not they'll actually call. Instead, add a simple "Schedule a Call" or "Book With Us" button on-site. Such buttons can double your sales opportunities and easily integrate into your email and social campaigns as well.
If you're curious to know what a killer CTA button can do for your business, check out vcita to learn how to turn any static page on your site into something dynamic that grabs the attention of your traffic.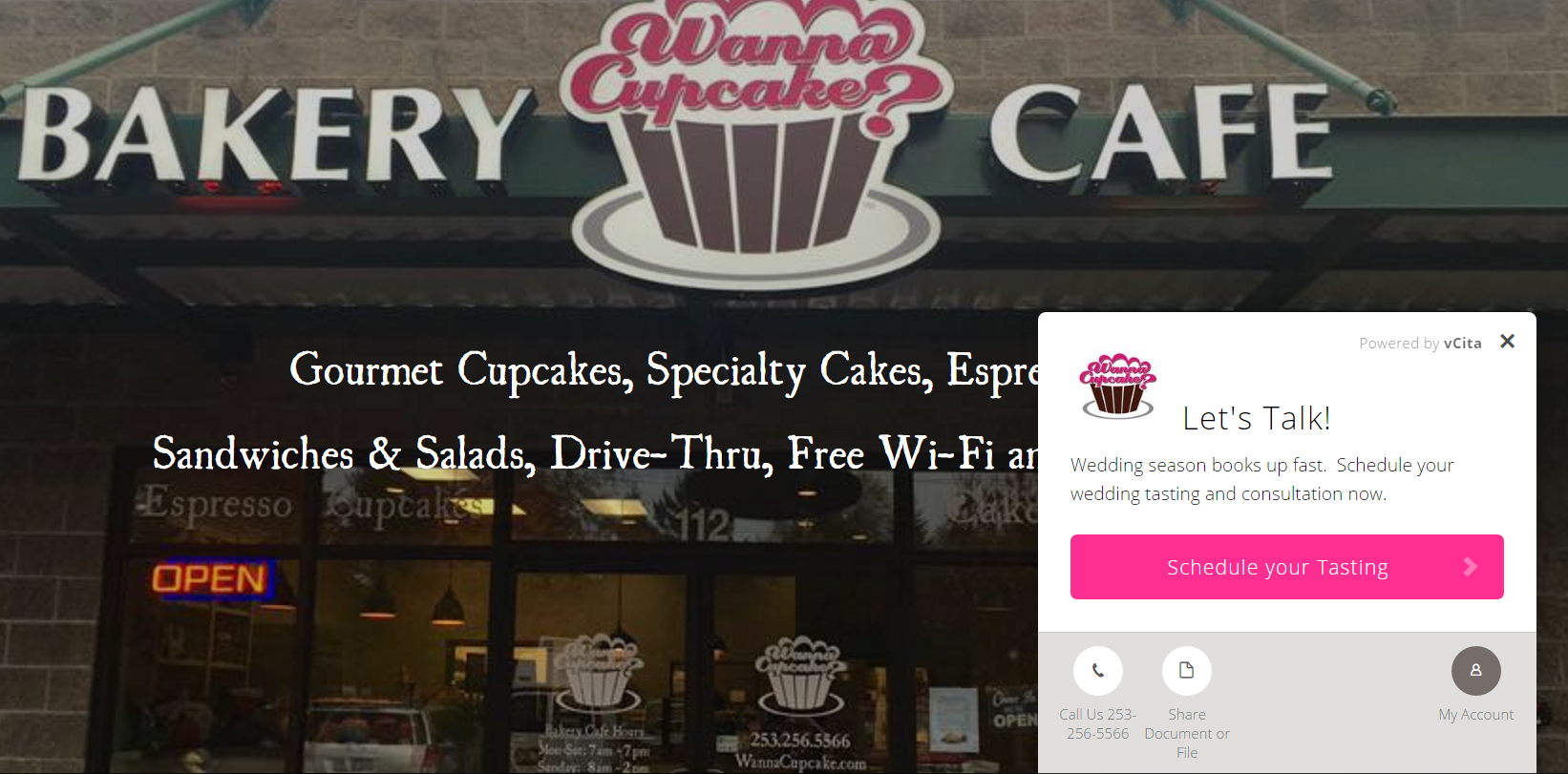 2. Your Site Passes Google's Mobile-Friendly Test
Newsflash: We live in the age of mobile.
You're probably guilty of being glued to your own smartphone from time to time, which is nothing to be ashamed of. The fact remains that your clients are the exact same way, regardless of whether they're watching viral cat videos or searching for services.
As a result, people don't have much patience and certainly don't have time to digitally "wait in line." If your website is mobile-friendly, your business stands a stronger chance of being the go-to service on the block versus a competitor's clunky site that barely loads.
Many small business owners treat their website as a "one and done" affair. Big mistake.
Modern websites are dynamic and are likewise expected to keep up with the times. If your website isn't specifically optimized for mobile users, there's no doubt that you're leaving a good chunk of your traffic out in the cold.
Don't take our word for it, either. Google themselves have stressed the policy of "putting mobile users first" since 2015. Not only do non-mobile friendly sites run the risk of poor user experience but also falling out of favor with search engines.
Rather than trying to pick a fight with Google, take your business and site into the 21st century.
3. Your Site's Message is Loud and Clear
Here's some food for thought: most first-time visitors are completely unfamiliar with what your company does.
Sure, they might have a vague idea; however, the clock is ticking for you to sell yourself and your services just seconds after they land on-site. Your visitors will bounce quickly if your site overloads them with information or is too overwhelming with images and walls of text.
The solution? Strong and clear copy that signals what your business is all about (think: bold headlines). Similarly, your site should focus on a minimalist design that draws your visitors into your links rather than the "back" button.
4. Your Site's Speed is Supercharged
Remember when we talked about impatient visitors earlier? Well, today's traffic expects any given website to load fast – usually within three seconds or less.
Now, most websites don't come close to such expectations because they're bogged down with hefty images and other widgets that cause major site slowdown symptoms.
By keeping your site simpler and less "busy," you ensure that it loads quickly. Not only should you strive to keep images and widgets to a minimum, but to also optimize the ones that you do have on-site.
If you're curious about your page's loading time, check out Google PageSpeed Insights.
5. You Come Off as Completely Credible
Anything you can do to build a sense of trust with your traffic is a plus.
From client lists and security seals to testimonials and reviews, credibility can go a long way to securing new clients. Businesses that display social proof on-site typically enjoy higher conversion rates as visitors see at a glance that these companies represent "the real deal."
That being said, don't clutter your site for the sake of credibility. Doing so not only potentially mucks up your design but also may come off as spammy. Experiment with your design to find a balance between content, messaging and credibility and see what works for your particular business.
Bringing It All Together
An awesome website for small business doesn't have to be rocket science. By focusing on the essentials, including clear CTAs and a site that's straight to the point, you're more likely to attract new clients and keep them around for the long haul.