As a small business, money is one of your biggest assets, if not the biggest. It is important that you learn to manage it properly and plan well in order for your business to thrive and be sustainable.
Managing finances can be a challenge for even the most financially savvy small business owners, and often, it's easy to fall into bad financial habits that are difficult to break. Learning to manage your finances is one of the smartest steps you can take to ensure the prosperity of your business.
Top smart money management tips
1. Your budget should be king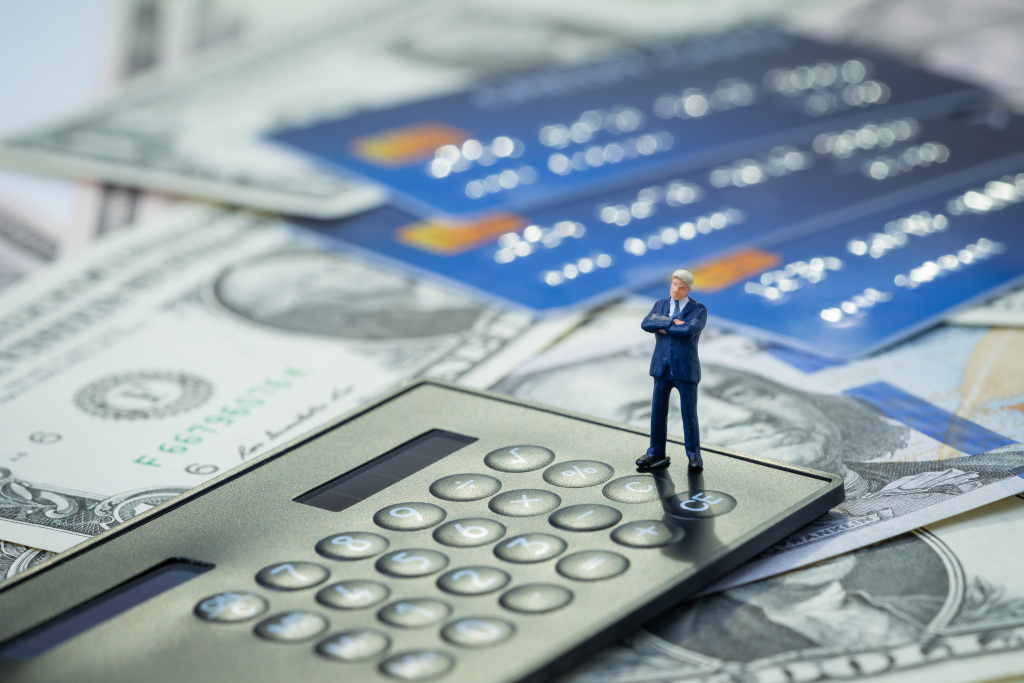 Your budget is your financial roadmap. It tells you where your money is going to and coming from. Implementing a budget will help you see the big picture of your finances and plan your expenses. According to a survey conducted by Clutch, 54% of small businesses had an official budget for 2021 which demonstrates how much of a priority having a budget is for your business. 
But having a budget is one thing, sticking to it is another. Make sure you live by your budget and keep up with your spending from month to month.
2. Prepare an emergency fund
Part of smart money management is being prepared for anything that's thrown your way. Having a business emergency fund is crucial to making sure you're covered whether you need to replace equipment, pay for unexpected legal fees, or anything in between. An emergency fund typically consists of 3-6 months worth of your business expenses saved at all times and should only be used for extreme emergencies such as those mentioned earlier. By having an emergency fund you are creating the financial security necessary to save you during the time of an emergency.
3. Invest in yourself
While you may think investing your profits back into the business is the only way to go, it doesn't leave much room for you to pick the fruits of your labor. Make sure to invest in your personal future by setting up a retirement fund and contributing to it on a monthly basis. How much you save will depend on your age, income and savings, and you will want to choose a retirement plan that works best for you.
Also be sure to pay yourself. Start doing it as soon as your business is stable enough and projected to be profitable, and isn't nearing or in the black. Including your salary into your business budget will give you a good indication of how much you should charge, spend and budget for in the future.
4. Have a strong billing strategy
There are always customers who are late on payments. Learning how to manage those customers and account for them in your cash flow considerations is a must. Tightening up your billing strategy means your bottom line is where it should be and you can correctly plan financially. Consider automating your billing processes so that everything – from the first invoice to the final payment – is managed automatically and you can ensure no payment falls through the cracks.
5. Maintain good business credit
Your business credit score is extremely important to the future of your finances. You will need to ensure you have a good credit score in order to access funding opportunities such as loans or lines of credit, or even to attain a business credit card. Make payments to financial institutions on time and be sure to never miss a payment. You can use automation here to help as well. Automating your payments for loans, for example, guarantees you won't miss a payment. Finally, check your credit score at least once a year for possible mistakes.
6. Don't be ashamed to ask for help
Though you may be a professional in your field and the best at your job, it doesn't necessarily mean you understand how to handle your finances. Don't be afraid to ask for help or seek assistance by hiring a financial advisor who specializes in small business finance. A financial advisor can help you with things like budgeting, creating a wealth management strategy as well as important financial documents you'll need to ensure the success and longevity of your business.