Choosing the right customer relationship management (CRM) software is a hugely important decision for any business – particularly a small one. To stand out in today's cutthroat competition, you need to constantly manage your relationships with your customers and improve your overall customer service.
A CRM solution does all of that, and then some.
However, with quite a few options available, it can be challenging to find the best one that suits your requirements. In this post, we take a look at what you need to pay attention to so you can make the perfect choice for your business.
How do you choose the best CRM for small business?
As a small business, you don't need an embellished, enterprise-level CRM – at least not at first. In the beginning, you want something that can get the ball rolling, then scale it as you grow your company.
Here are key points to consider:
Outline your needs
Everything starts (and ends) with a deep analysis of your business and its internal operations so you can map out your unique needs. You can't just buy the CRM your competitors are using and call it a day. No two companies are alike – what functions well for one may be a total disappointment for another.
So, you need to figure out what you need the software to do – the problems you want to solve and the processes to optimize. Start by asking yourself questions such as:
Do you need increased efficiency?
Do you need access to better data?
Do you need to improve how leads flow through the pipeline?
Do you need detailed insights about what's working and what isn't regarding your customer data, lead generation, and sales tracking?
We could go on and on as there is no shortage of challenges your business is and will be going through. Ultimately, the answers will shape the decision about the type of CRM you really need.
Find out what you're willing to pay
Naturally, the price tag will play an important role here as the budget is almost always tight and you literally can't afford to overspend. Take your time and research various solutions so you can get a clearer picture of what the market is offering and charging for it.
When considering the cost of a CRM, you need to factor in the number of users who will be using the software, along with any ongoing maintenance or support costs. Before even thinking about committing, see to it that you understand the pricing structure, including any upfront costs, monthly or yearly fees, as well as any extra expenses for add-on features or integrations.
Ideally, you want an intuitive and affordable CRM particularly designed for small business needs without draining your wallet on fancy bells and whistles.
Seek a partner, not a provider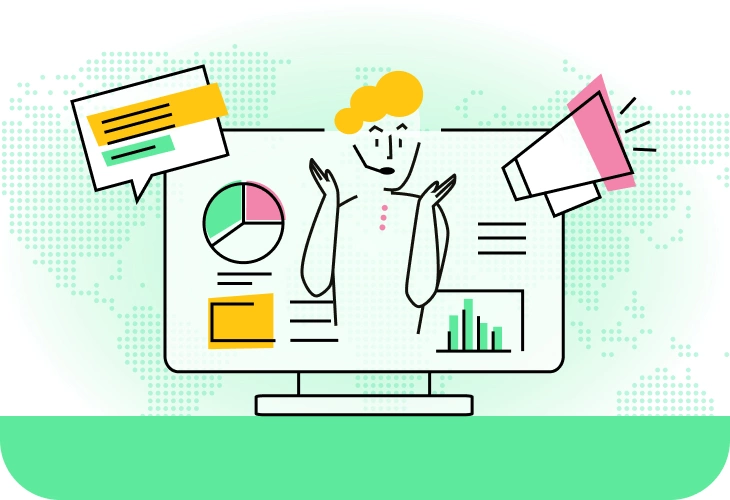 One of the more understated aspects of any CRM purchase is the level of service you can expect from the vendor of your choice. As a small business owner, you need all the help you can get to consistently deliver the best customer experience, which is why a great CRM provider will offer ongoing support to help you get the most out of the software.
A harsh reality is that implementing a CRM takes time due to a steep learning curve. For starters, it's vital that you receive comprehensive training on how to use the system effectively. Consider the provider's reputation and check for online reviews to see how other small business owners have rated them. See to it that they will assist you up until you are completely functional.
If possible, look for a company that is willing to work with you to customize their offering to your business's specific circumstances.
Make sure it has all the features
Some CRM features are must-haves for small businesses, while others are nice to have. The goal is to fully address your organization's needs by keeping the three basic pillars of customer relationship: marketing, sales, and customer support/service.
Here is a preliminary list of features a small business would need from their CRM:
Contact management
Sales automation
Lead management
Data reporting
Two-way chatting capabilities
Social media integrations
Email marketing automation
Too many CRM solutions today overwhelm (and thus overcharge) users with a wide range of features they won't use in day-to-day operations. Be sure to ask for a free trial or a demonstration to make certain you're getting the right fit and that everything functions as advertised. A private, one-on-one demo will provide an opportunity to see firsthand how the software works and specific questions afterward.
Ensure it integrates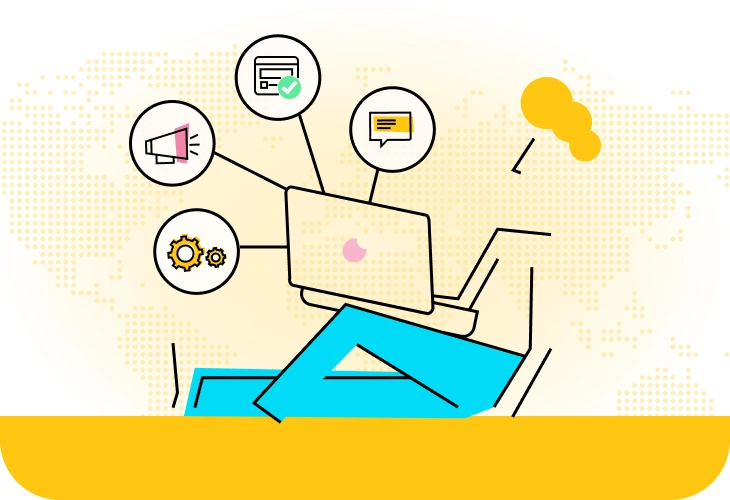 When getting ready to choose a CRM system, keep in mind it must "play nice" with other tools in your tech stack that you use on a daily basis. This will not only make obtaining information straightforward but also save everybody time and hassle.
You have to remember that client management is an intricate and extensive process where a single platform often isn't enough to handle every part of it. If you already have preferred tools like payment methods, accounting software, or else, the CRM you decide on has to easily and quickly integrate with them so everything can continue to run smoothly.
Consider ease of use
When it comes to practicality and ease of use, you want a relatively simple tool that your team can readily master and use more efficiently. The overall adoption may be hampered if the learning curve is too high.
So what should you look for when choosing an easy-to-use CRM? Here are the essentials:
Simple setup
Easy contact syncing
Easy accessibility from all devices
Easy collaboration with the other team members
Easy access to customer support
Simple lead tagging according to the sales process
Remember that CRM is meant to be used every single day by various people in your team. Along with the intuitive design, these features are mandatory.
Look for a mobile app
All of the client data you collect and manage should be available only a few taps away wherever you are and whenever you require it. In that regard, having mobile access via a dedicated app just makes sense, especially when you consider the fast-paced nature of business today.
Hence, the CRM platform you opt for should allow access to it from any mobile device you and your team are using. This helps a business stay relevant and active in every scenario, ensuring you are at the disposal of your clients 24/7.
Look for a cloud-based solution
The days of storing your data locally are slowly getting behind us. A cloud-based CRM hosts all your CRM information remotely, which means every piece of information is accessible from any location with an internet connection.
To put it differently, the cloud is the new norm as it's cheaper compared to an on-premise solution, easier to maintain, and more functional enabling SMBs to focus their valuable time elsewhere rather than managing infrastructure.
Put the CRM gears into action
The prospect of finding the best CRM for your business can be daunting at first, but once you gain a full understanding of what to look for, things get a whole lot easier. All you need is some preparation and a CRM partner to get you through.
And if you want to see what a CRM system designed specifically for small businesses looks like in action, give vcita a try today – you won't regret it!