After 25 years in the barbering business, you'd be right in thinking that Twain Taylor has picked up a thing or two about running a small independent business.
In 2013, following a major brainwave, Twain decided it was time to shake things up a bit and open a mobile barbershop. He worked tirelessly with a specialist in LA to transform his Mercedes van into a purpose built, fully-functioning, fully-stocked, hi-tech, luxury mobile barbershop.
Like all crazy, groundbreaking ideas, Twain's insight to take his barbershop "on the road" seems obvious in hindsight. But it required great risk, a heck of a lot of guts, and a strong belief in himself to follow his vision and become the success story he is today.
Today, Twain boasts the elite of Hollywood amongst his loyal fans and regulars. In 2017, he expanded his services to include scalp micropigmentation, and is now one of the most sought-after barber and micropigmentation professionals in LA (feeling lucky? try to get a booking with him).
Itching to know how one barber from Nashville took over Hollywoord? Here is Twain Taylor's story in his own words.
I felt empowered to create the mobile barbershop… When I noticed there were a lot of mobile dog grooming services. I figured if someone could do it for a pet, why not for a human being? I sacrificed a lot to get it going. The gamble paid off.
My signature hairstyles are named after famous painters… Because I had a strong brand vision which I saw through to the end. I don't offer anything as basic as "haircut 1" and "haircut 2″, so I figured that I would need interesting names. My customers are my canvas. For me, it's like I'm drawing or painting. After extensive research, I settled on Rockwell, Dali and Picasso.
My grandfather Robert Knox taught me… How to be a gentleman barber. He was from a dark time of segregation in the South, where you went to the barbershop to talk religion, politics, and sports. Robert was old school and worked in a suit and bowtie. That's why I wear a similar outfit when I work. My clients really respect that.
When I first started off as a teen barber… I sometimes nicked a client if he sneezed. So my grandfather taught me a neat trick called the kickstand, it's when you take your thumb and place it onto the client's face, this way if he ever sneezes or turns his head unexpectedly you don't nick him. Safety first.

Most of my celebrity clients come to me… Through word of mouth. I don't have a publicist or do major advertising. High-end 4 star hotels, music and movie studios like Sony and Paramount call on me and pay me as a vendor. I have a reputation for taking the extra time and care needed with my services.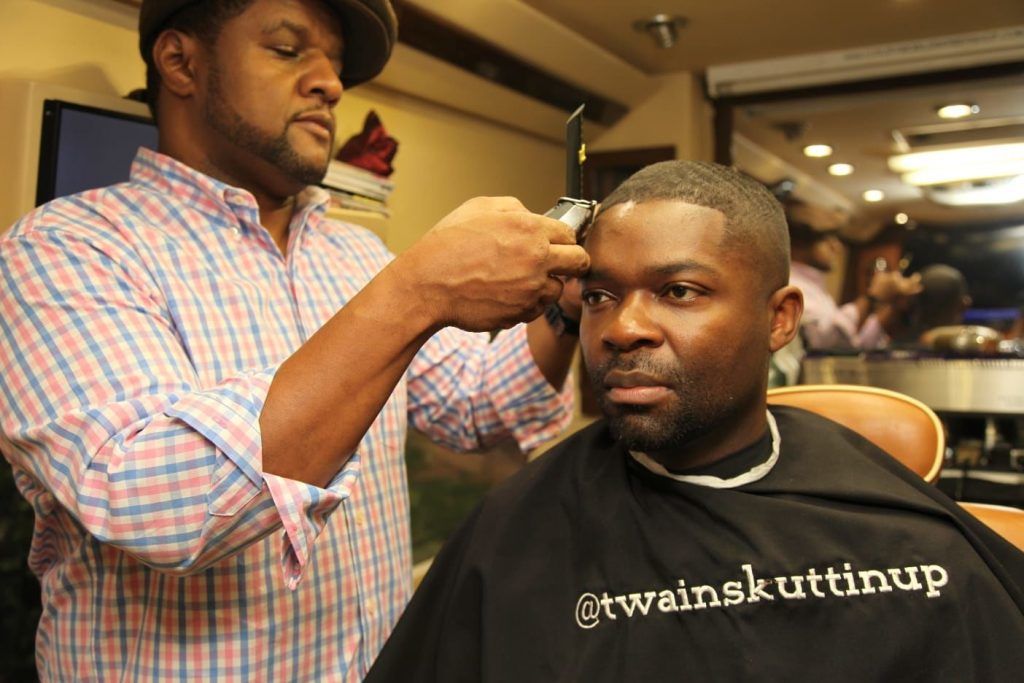 I've shown up with my van to huge private estates in the Hollywood Hills and a celebrity family's excitedly waiting in the yard to greet me. I can't believe the adventures my mobile barbershop has taken me on.
The vcita app helps me… Get the most out of my workday. It's with me wherever I and my van go. I can manage all of my clients, bookings, and payments from literally anywhere. My clients absolutely love it. They go on my website, the vcita booking widget pops-up, and they can immediately check my schedule and make a booking.
It's stress-free and definitely works for me. That's why I have two separate vcita accounts: one for my Luxury Mobile Barbershop and one for my Scalp Micropigmentation business.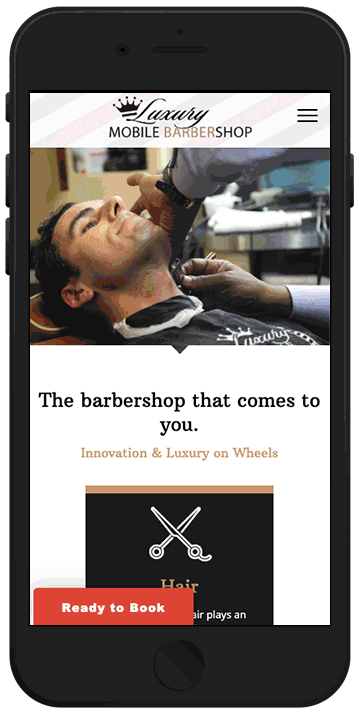 I got into the world of Scalp micropigmentation… About 3 years ago, after many of my clients inquired if there was anything I could do to help them with their male pattern baldness. I started investigating. That's when I found SMP.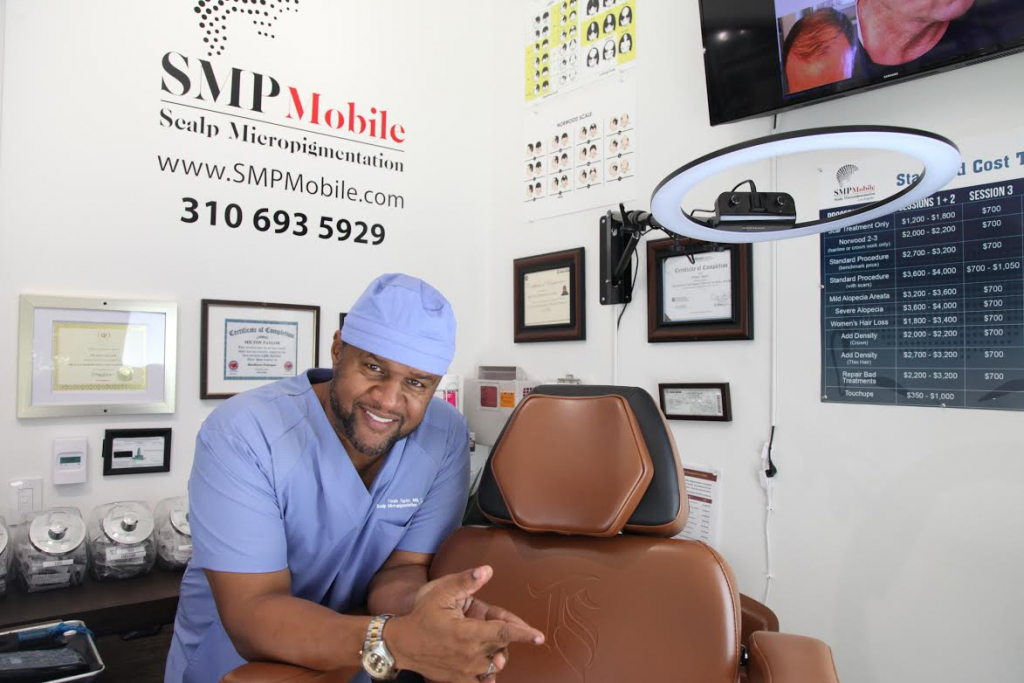 Studying to learn a new trade… Was very challenging. After working all day, I would practice mixing pigments and recreating natural-looking hairlines for hours. My new business has grown leaps and bounds and the feeling you get when you bring someone back to life, looking and feeling 10 years younger is priceless.
Paying it forward is… Really important to me. During Thanksgiving, I go down to Skid Row and give homeless people free haircuts and shaves. Giving them a little hope when they need it the most.

The best piece of advice I got for business… Was from a very famous mogul rapper. He said charge what you're worth and I've always stuck by that. Don't ever waver your prices for anybody.

My life's philosophy is… Built around my name. I pretty much stick to that. If I say I'm going to do something, I put my mind to it and get it done.

To get from being a creative barber to entrepreneur… Believe in yourself. Non-believers are non-achievers. Surround yourself with uplifting people who build you up. I stick to what Grandfather Knox taught me: you can do anything if you put your mind to it.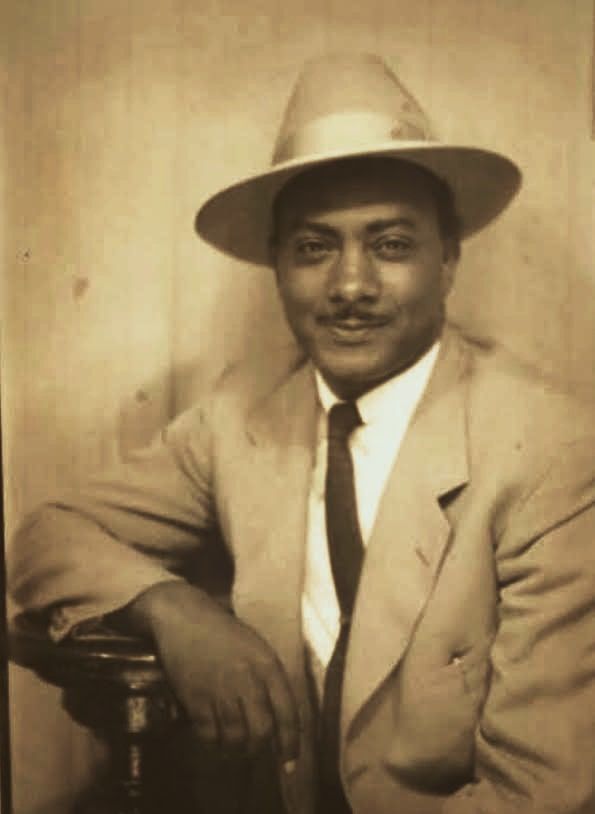 Within the next 5 years… The hair design industry will see lots of innovation regarding hair regrowth. The barbering business will be revolutionized. No more cookie-cutter barbershops.
For inquiries and bookings contact Twain through his website and vcita scheduler.
For exciting news and examples of Twain's work follow him on his Instagram and Twitter. 🎃