Between keeping on top of your inbox, managing your vendors and actually getting some work done, eating a decent lunch often falls to the bottom of a small business owner's to-do list. Whatcha gonna eat that's decent and quick? Read on and get your grocery list started!
1. Anything-You-Have-In-Your-Fridge-Stir-Fry
Stir fry offers the ultimate in versatility. Any protein (meat of your choosing or tofu if you've gone the veg route) coupled with any vegetables you have in the house, plus a sauce (even a jarred sauce! Cut corners where you can!), eaten on its own – if you're no gluten or carb-free – or topping rice or noodles. It takes 10 minutes and will keep you filled up till dinner.

Tip: Sprinkle some sesame seeds on top of your stir fry for an extra crispy crunch!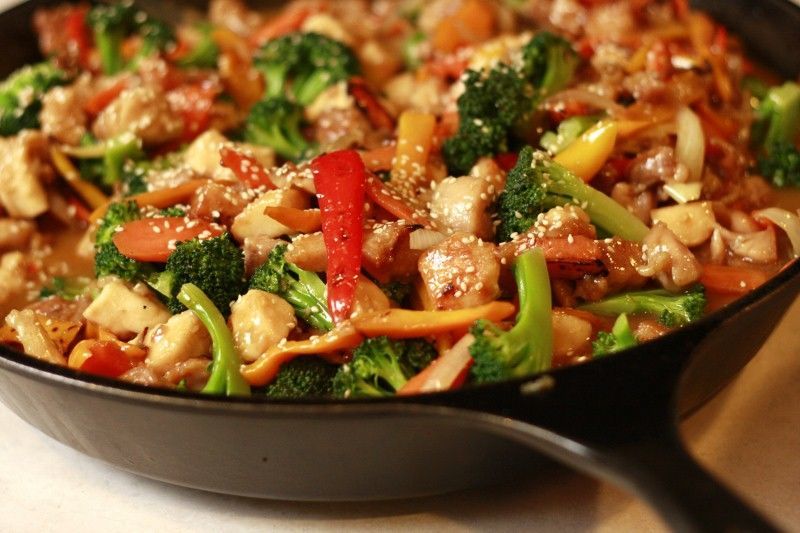 2. Working Breakfast in Bed: Smoothie & Waffles
Especially if you're working in your jammies, this meal hits the spot. Warm up your favorite waffles from the freezer section. Today, frozen waffles don't have to be junky – you can buy organic, multigrain and gluten-free versions. Add chopped fruit (you're busy! Buy it pre-cut!) and whichever smoothie strikes your fancy. Suddenly, you've got a tray full of delish that took 10 minutes and will make you feel like a million bucks.

Tip: If you feel like going the extra mile, try Food Network's fantastic waffled blueberry French toast!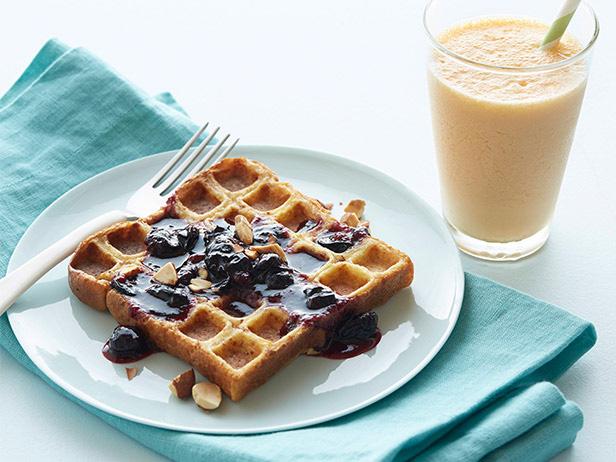 3. Eat Your Chicken! Ready in 5 Minutes
This beauty requires so little prep time, it's laughable. Skip the cut-your-own salad bit, and instead, just dump a portion out of your favorite supermarket salad bag, throw some dressing on it and get back to work. The toaster oven does the work on this one, so why should you?

Tip: If you're on the lookout for a simple, no-fail chicken marinade, check out these 7 delicious marinade recipes.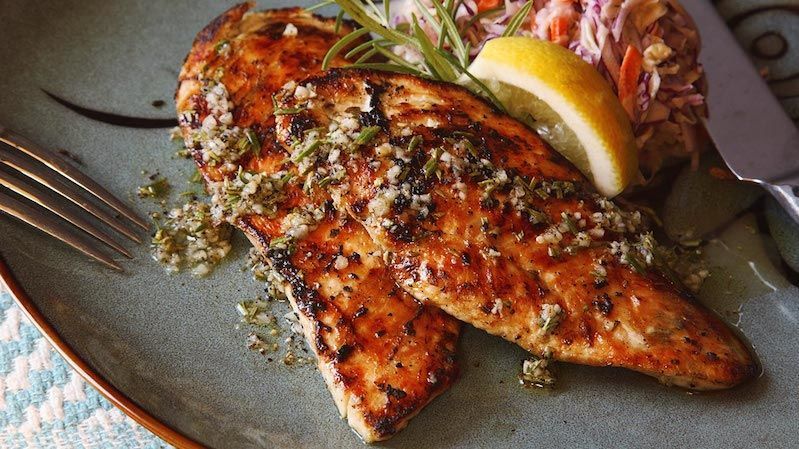 4. High Color, Low Carb: The Ultimate Turkey Lunch
We chose this dish because it's gorgeous, delicious AND it fits into paleo, gluten-free, Whole30 and low-carb menus like keto. Wherever your nutrition leads you, try this quick-cook medley of turkey tenderloin, colored peppers and seasonings. At 20 minutes from start to finish, how could you go wrong?
Tip: If you like a sweetish flavor, swap the olive oil with unrefined coconut oil.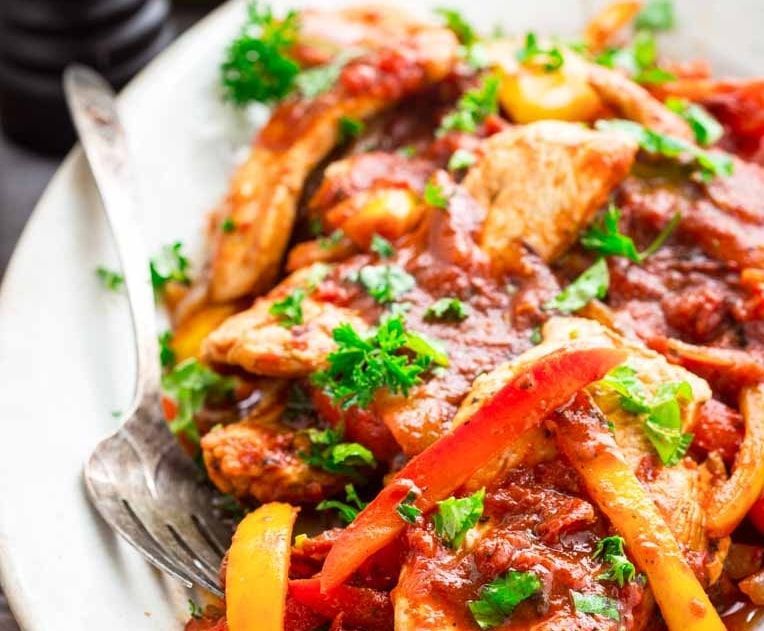 5. Wrapping Up the Day You Can't Handle
We all have our no-cook days, right? Because sometimes, we simply. Cannot. Deal. This mouth-watering combo features canned salmon (easy, fast, protein-rich and Omega 3 infused) together with our favorite superfood, kale. Adding a bit of Caesar dressing and a sprinkling of parmesan cheese makes it luxurious. Grab this one to end the day that seems never-ending, so you can finish it off with finesse.
Tip: As Kelli Foster says, "No one likes soggy tortillas, so it's best to assemble the wraps just before serving, or up to a couple hours prior" (Thank you Kelli!).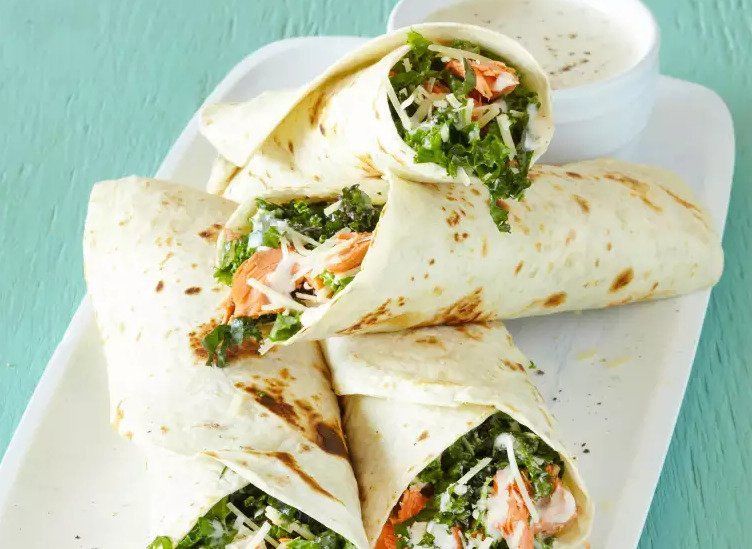 6. 10-Minute Ultimate Comfort Food
Bad meeting? Rejected proposal? Ravioli is one of those magic comfort foods that makes everything better. Not having to spend a ton of time cooking ups the ante on this one. If calories aren't an issue and the mood strikes, you might want to throw some ready-made alfredo sauce on top. Either way, toss together a handful of halved cherry tomatoes with olive oil, sea salt, and crushed garlic, and you've got all the food groups that count.
Tip: For the ultimate guilty pleasure, add some sizzling hot 5-minute garlic bread on the side.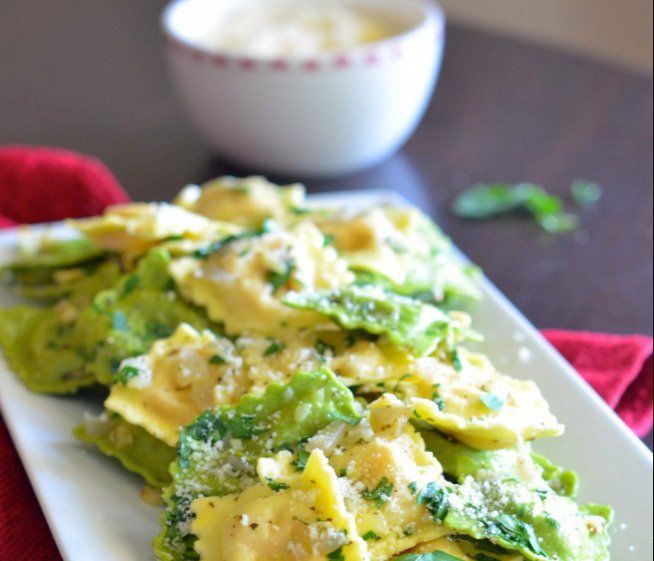 7. Hold the World in Your Hands Hoagie
You closed a deal! Celebrate with this 10 minute grilled sandwich chocked full of veggies. The colors and tastes involved here combine to present a gorgeous feast, and you're done in 10 minutes, so you'll have time to close another client!
With this recipe, you're just minutes away from mouth-watering, warm, cheesy veggie deliciousness. Just haul out your ole' grill sandwich maker and you have it made.
Tip: If it's one of those days when your hormones are out of whack, we recommend going with the grilled Nutella-banana sandwich. Trust us, we're doctors.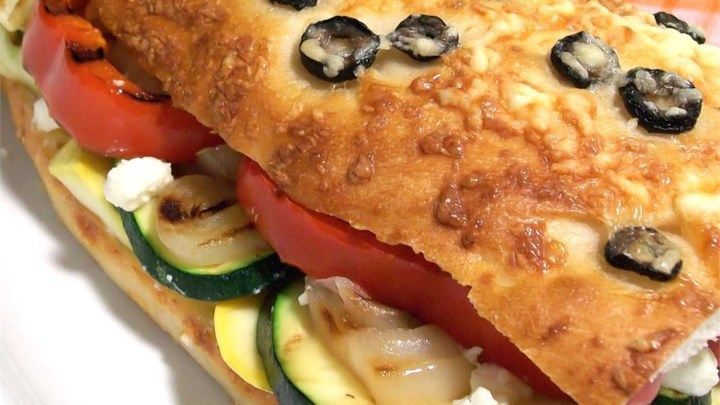 8. Sometimes It's Lonely at the Top – Need a Taste of Home?
Doesn't the picture already bring you back to wintery grade-school days? You'll be able to taste it with this recipe for quick tomato soup. Dress it up with herbs and your choice of cheese, cracker or crouton toppings. Make yourself a grilled cheese sandwich while the soup is cooking, then dunk that sandwich into the soup for a ride down memory lane. You'll feel Mom looking over your shoulder, being the cheerleader you need.
Tip: Easily turn any leftover tomato soup into a delicious pasta sauce!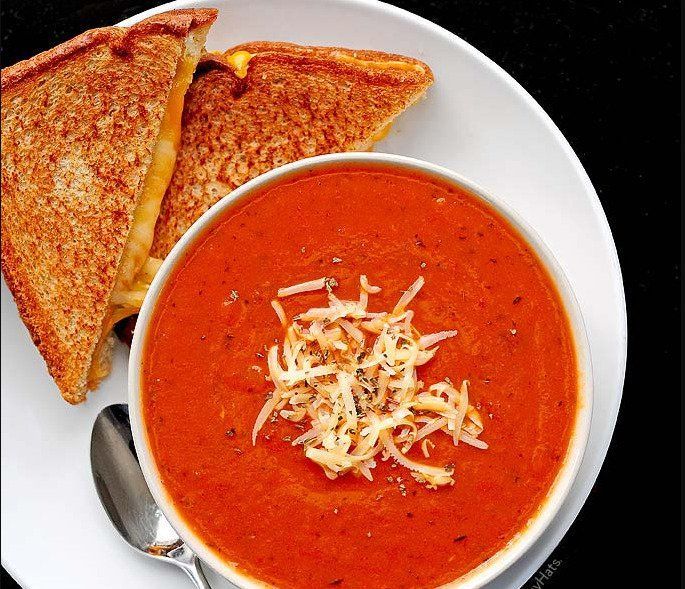 You've already proven, by starting and running a successful small business, that you're courageous, bright, persistent and innovative. Add organized, healthy and deservedly self-pampered to that list by taking just a few minutes out of each day to feed yourself the good food that you deserve.