Losing your phone is a 21st century nightmare.
And while losing your phone is bad for everyone, it's a hundred times worse for small business owners.
Your phone isn't just your life, it's your business HQ as well. Chances are good that your phone is your tool for storing customer details, scheduling appointments, and accepting payments; in short, everything you need to do to run your business, you do through your phone.
That's why it's vital to prepare now for the day you (may) lose it.
As hard as it may be, you need to look that fear of losing your phone fully in the face, and then take steps to make sure that if or when it does happen, it won't be a catastrophe.
Here are 7 life-saving steps that you need to take to prepare for the day that your phone disappears.
1. Enable "find my device/iphone" in your settings
As soon as you get a new phone, the first thing to do is to enable or install software that helps find your phone. It's useful even if you've mislaid your phone at home or in the office, since calling it doesn't always work to help you locate it.
Most smartphones today come with a built-in phone tracker app, but it's not always enabled by default. Here's how to turn on your phone's built-in security capabilities.
If you're using Android:
Go to Settings > Security & Location > Find My Device
Make sure that the slider is set to "On"
Some Android phones don't have a Security & Location option. If yours is one of them, here's what to do instead:
Go to Settings > Google > Security > Find my device
Make sure that the slider is set to "On"
If you're using iPhone / iPad:
Go to Settings > iCloud > Find My iPhone
If this option isn't showing up, you might need to download and install the Find My iPhone app from the App Store.
Now you'll be able to track your phone's location through these apps, which is useful even if it just got lost somewhere at work.
Just use any computer to visit:
Find my device for Android phones
Find My iPhone for iOS
Phew!
If you're using Samsung:
If you have a Samsung phone, you can use Samsung's Find My Mobile, which gives you extra tools like forcing a remote backup, and discovering whether someone has removed your SIM card.
Here's how to set it up:
Go to Settings > Biometrics and security > Find My Mobile
If you've already signed in to a Samsung account, Find My Mobile should be enabled
Otherwise, you'll need to sign into your Samsung account and enable the tool
If you don't have a Samsung account, you'll need to go set one up, and then come back to finish enabling Find My Mobile
Finally, if you want extra security on top of these built-in apps, you can use one of the many third-party phone tracking and security apps out there:
Avast Anti-Theft brings extra capabilities like automatically taking a photo of anyone who tries to get into your phone, and registering your device as lost when someone changes our SIM card
Prey Anti Theft is another option, for granular location tracking and automatic photos of the thief
2. Set a strong password
Hopefully, I don't have to tell you this one. It's vital to use a strong password or passcode to prevent anyone from accessing the wealth of information that's stored inside your smartphone. It's not just an anti-theft device; it's also a good idea for stopping curious employees, competitors, or children from snooping around on your phone.
A word of warning, though: Facial recognition protection is not the way to go. It sounds really space-age and effective, but actually it's quite easy to trick, even with something as simple as a photo of your face. So stick to fingerprint recognition, or else use a password that isn't easy to guess, and includes capital letters, numbers and special characters.
3. Back up your phone data
Backing up your phone is one of those things that we all know we should be doing, but we just never quite get around to it. So let me tell you right now not to wait until it's too late.
It's one thing to lose your phone. It's another thing to lose all your client data, system settings, app data, and business plans. I can promise you that if that ever happens to you, you'll never forget to backup your data again.
Here's how to backup your phone data to the cloud:
Android
Go to Settings > System > Advanced > Backup, and make sure that the Backup to Google Drive slider shows On
iOS/iPhone
Go to Settings > tap your name > iCloud, and make sure the iCloud Backup slider is set to On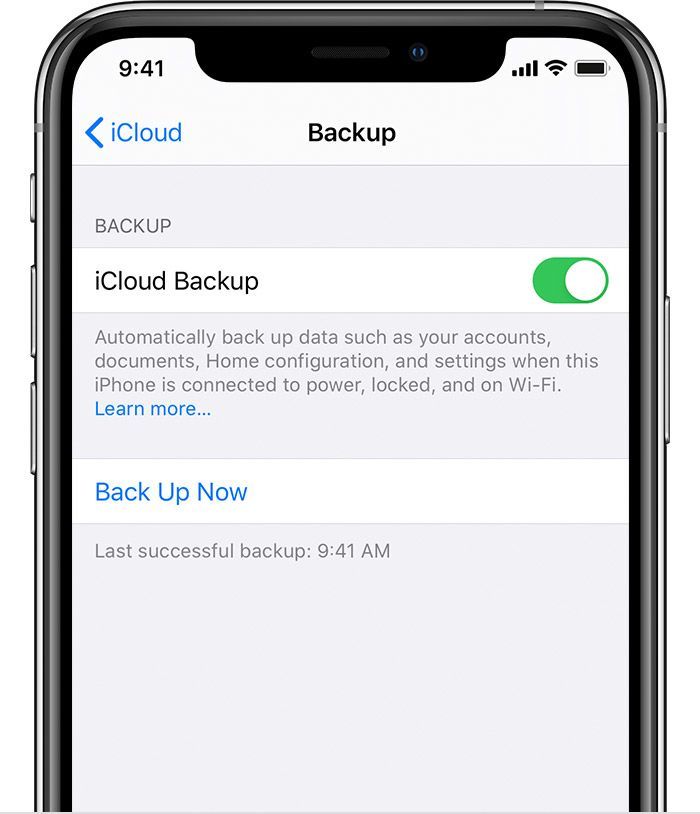 This should automatically back up all your data to Google or to iCloud whenever you're in WiFi, but you can do better.
Keep your vital business information, like client details, important contracts, and project resources in a dedicated CRM software like vcita, which you can access from your desktop, smartphone, or any internet-enabled device. This way your critical business data can never be lost, no matter what happens to your phone!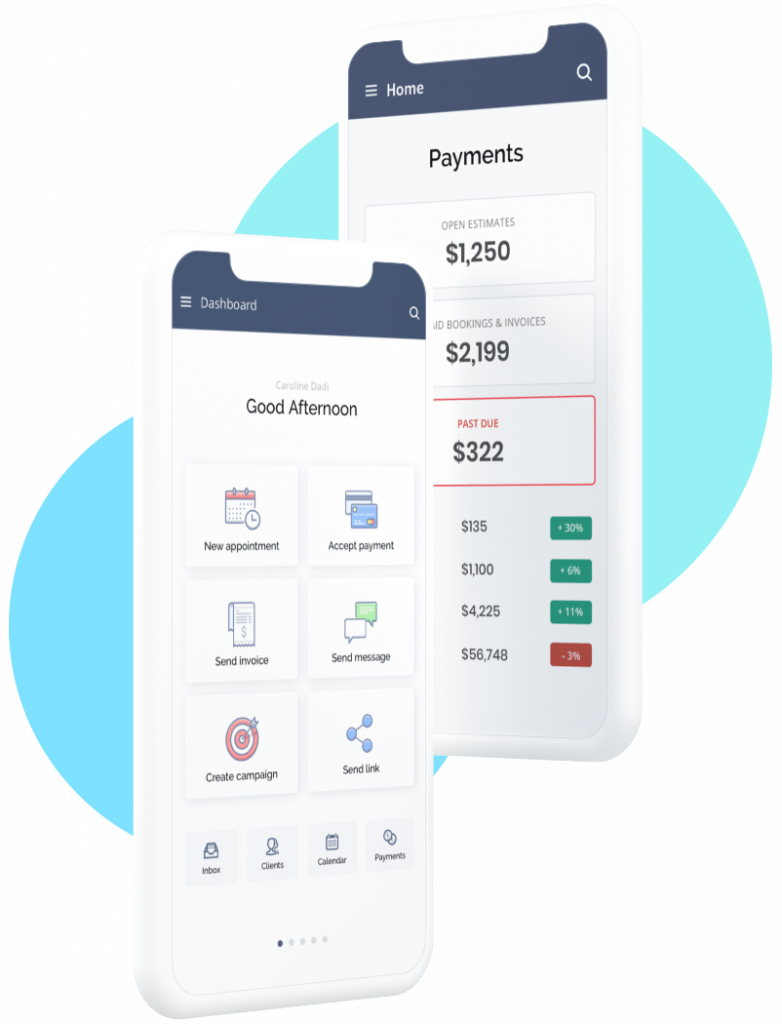 4. Wipe all the data remotely
With the confidence of knowing that all your contacts and other data is backed up to cloud storage, you'll appreciate knowing that you can wipe your phone remotely. This way, if your phone falls into someone else's hands, they won't be able to hack into your digital wallet, steal your passwords, or infiltrate your social media network.
As long as you've enabled Find My Device on your android phone, or Find My iPhone on your iPhone, you can use that app to wipe it remotely as well.
Android
Click Erase
All your information will be deleted from the phone. If you get your phone back again, don't worry, you can just restore it from your last backup
iPhone
Choose Erase iPhone
Your iPhone will be reset to factory default settings. If you find it again, you can reenter your Apple ID to restore all your settings and information from your last backup
5. Leave an emergency message on the lock screen
The world's not a totally horrible place, so if you lose your phone, there's still some hope that someone helpful and kind will find it and want to return it to you. Encourage those good people by making it easy for them to do so.
You could put a sticker on the back of your phone, but it's much better to actually include an emergency message on your lock screen.
You can write whatever you like, but keep it simple, and don't give away personal details like your home address. Try a message like "If found, email [email protected]" or "If found, call Charlotte on 1-201-364-1234." (Obviously, you'd need to put a different number to that of your lost phone!)
Here's how to do it:
Android
Go to Settings > Security & Location > Screen Lock Settings > Lock Screen Message
Depending on your phone, you might find the screen lock message settings under Lock screen > Advanced Settings > Lock Screen Owner Info
Enter your emergency message, and hit Save
iPhone
There are 2 ways to leave an emergency message on the lock screen of your iPhone:
First way
Go to Settings > Your Name > iCloud > Find My iPhone
Leave an emergency contact number and message
When you lose your phone, you'll need to go to iCloud.com/find and choose Lost Mode to make the emergency message show up on the lock screen.
Second way
Go to the Health App and tap Medical ID to enter your name, DOB, and an emergency contact. This will show up on your lock screen every time.
6. Set up alternative two-step verification
Security is really important these days, which is why a lot of your important apps and accounts probably use two-factor verification. Two-factor verification means that as well as entering your username and password, you also need to verify your identity through something you own. Usually, that means entering a one-time security code that's sent in an email or SMS message to your phone.
Two-factor identification is excellent for stopping hackers from getting into your business email account, but it could be a problem if you lose the phone you've set to receive your one-time verification code. Especially because you're probably going to want to change all your passwords now, just in case someone stole them.
To get around this problem, make sure to set up an alternative way to get your code. You can often enter both your phone number, for an SMS code, and yours or someone else's email address, or a backup phone number. This way you won't risk locking yourself out of all your accounts.
7. Record the unique ID number
One last suggestion is to note down the unique ID number for your phone, so that if someone wants to return it to you, or the police call to say that they found it, you can confirm that it's yours even after you've wiped all your data. Save it in cloud notes that you can access from anywhere, or even on a post-it note that you keep safe in your office drawer (as long as you're sure that you won't lose it!).
Every smartphone has a unique serial number, called the International Mobile Station Equipment Identity (IMEI) or Mobile Equipment Identifier (MEID). It's a 15-digit number that's etched into the phone circuits, so it's not something that you could delete by mistake or that a thief could easily remove.
You can find the IMEI number on the box your phone came in on or underneath the phone battery, or in your Settings menu. You can also retrieve it by dialing *#06#.
O-kay! Now you're all ready and prepared for the possibility of losing your phone, it's time to move on to getting ready to face the zombie apocalypse.
Perhaps that can wait for another post.