Being an entrepreneur is not for the faint-hearted.
Sure, it's highly rewarding, but it also demands a lot of persistence, self-motivation, and commitment. You have to keep picking yourself up when something goes wrong and try again.
It's not always easy to keep your entrepreneurial vision burning bright, but the right quote at the right time can give you that boost of motivation you need to get up and keep going.
And so we've gathered the 50 best entrepreneur quotes for you to live and fight by. Just think of us as your personal pep squad.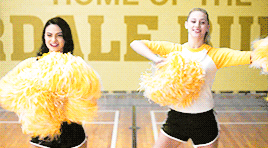 1. When You're Looking for Inspiration
When you're an entrepreneur, you spend a lot of time inspiring other people, but sometimes you need a little inspiration yourself.
These inspirational entrepreneur quotes might be just what you need to encourage you to get out there and make a difference.
"Be the change you wish to see in the world."
-Mahatma Gandhi
"Someone is sitting in the shade today because someone planted a tree a long time ago."
-Warren Buffett
"Whether you think you can, or think you can't – you're right."
-Henry Ford
"Every man dies, but not every man really lives."
-William Wallace, Braveheart
"Never give up on a dream just because of the time it will take to accomplish it. The time will pass anyway."
-Earl Nightingale
2. When you're about to take a risk
Risk is part of an entrepreneur's daily life, but it's still scary.
No matter how successful you've been in the past, you still feel that race of anxiety when you're about to take a risk. We found 5 entrepreneur quotes to give you the courage to feel the fear, and do it anyway.
"A ship in the harbor is safe, but that is not what ships are built for."
-John A. Shedd
"Don't worry about failure; you only have to be right once."
-Drew Houston
"Risk more than others think is safe. Dream more than others think is practical."
-Howard Schultz, CEO of Starbucks
"Don't be afraid to give up the good to go for the great."
-John D. Rockefeller
"I knew that if I failed I wouldn't regret that, but I knew the one thing I might regret is not trying."
-Jeff Bezos
3. When you need to motivate your team
Being a successful entrepreneur doesn't just mean motivating yourself; it means motivating others, too.
It can be challenging to find the right words to give your team that shot of courage when things aren't going smoothly, but a motivational quote can help.
"Service is the rent we pay for being. It is the very purpose of life, and not something you do in your spare time."
-Marian Wright Edelman
"If something is important enough, or you believe something is important enough, even if you are scared, you will keep going."
-Elon Musk
"The last 10% it takes to launch something takes as much energy as the first 90%."
-Rob Kalin, founder of Etsy
"I never dreamed about success, I worked for it."
-Estee Lauder
"If you can dream it, you can do it."
-Walt Disney
4. When impostor syndrome hits
Imposter syndrome can hit even the most successful entrepreneur, especially when things aren't going your way. It's not always easy to hear your inner voice of encouragement, but the right entrepreneur quote can make it a little louder.
"If you don't have big dreams and goals, you'll end up working for someone that does."
-Unknown
"You have to see failure as the beginning and the middle, but never entertain it as an end."
-Jessica Herrin, founder and CEO of Stella & Dot
"Your most unhappy customers are your greatest source of learning."
-Bill Gates
"Embrace what you don't know, especially in the beginning, because what you don't know can become your greatest asset."
-Sara Blakely, founder of SPANX
"A successful man is one who can lay a firm foundation with the bricks others have thrown at him."
-David Brinkley, newscaster for NBC and ABC
5. When you're working against a tough deadline
You knew that being an entrepreneur would involve a lot of hard grind, but sometimes it can feel overwhelming.
When you're facing a tough deadline or working against huge odds, one of these entrepreneur quotes can help power you through.
"Constraints drive innovation and force focus. Instead of trying to remove them, use them to your advantage."
-37 Signals
"The only thing that overcomes hard luck is hard work."
-Harry Golden, American writer
"It always seems impossible until it's done."
-Nelson Mandela
"Genius is 1 percent inspiration, and 99 percent perspiration."
-Thomas Edison
"Fear is the disease. Hustle is the antidote."
-Travis Kalanick, CEO of Uber
6. When you don't know what to do next
Being an entrepreneur often means walking through uncharted territory.
You're exploring new ideas and trying out new solutions. You're walking without a map, but sometimes you can get lost in all the possibilities and challenges, and you're not sure what to do next.
Here are 5 entrepreneur quotes to help you regain your focus when you need it most.
"What we fear doing most is usually what we most need to do."
-Ralph Waldo Emerson
"The way to get started is to quit talking and begin doing."
-Walt Disney
"It's not about ideas. It's about making ideas happen."
-Scott Belsky, co-founder of Behance
"Even if you are on the right track, you'll get run over if you just sit there."
-Will Rogers, American actor
"When you find an idea that you just can't stop thinking about, that's probably a good one to pursue."
-Josh James, CEO and co-founder of Omniture
7. When you're celebrating an achievement
There's nothing that beats that feeling when you've worked hard, failed multiple times, and then finally achieved your goal.
You know that there are more mountains to climb and more challenges ahead, but, just for the moment, reflect on one of these quotes to maximize your enjoyment in your achievement.
"Be undeniably good. No marketing effort or social media buzzword can be a substitute for that."
-Anthony Volodkin, founder of Hype Machine
"Today's accomplishments were yesterday's impossibilities."
-Robert H. Schuller, American motivational speaker
"Be so good they can't ignore you."
-Steve Martin
"Don't try to be original, just try to be good."
-Paul Rand, Graphic Designer
"The roots of true achievement lie in the will to become the best that you can become."
-Harold Taylor
8. When you feel you've lost your mojo
It can happen even to the most motivated of entrepreneurs.
In the middle of the night, after yet another unsuccessful meeting with a VC fund, or when you hear about a competitor's recent achievement, you can feel short on energy and low on vision. At this moment, you need the right entrepreneur quote to help give you the energy to keep going.
"Tough times never last, but tough people do."
-Robert H. Schuller
"Do not focus on numbers. Focus on doing what you do best."
-Cassey Ho, Founder of Blogilates.com
"Accept responsibility for your life. Know that it is you who will get you where you want to go, no one else."
-Les Brown, American motivational speaker, author, and former politician
"Timing, perseverance, and ten years of trying will eventually make you look like an overnight success."
-Biz Stone, co-founder of Twitter
"Success seems to be largely a matter of hanging on after others have let go."
-William Feather, American publisher and author
9. When you need to get pumped up for a meeting
There's no denying that it can be intimidating to have to walk into a meeting and try to persuade a group of investors to bet on your dream, or a group of customers to try your product.
Playing one of these entrepreneur quotes in your head can help you square your shoulders and walk in confidently, ready to show off your vision to the world.
"All our dreams can come true, if we have the courage to pursue them."
-Walt Disney
"One of the greatest skills of leadership is being unflappable. Anytime you do anything in the world; there's going to be criticism."
-Arianna Huffington, Co-founder and editor-in-chief of Huffington Post Media Group
"The secret of change is to focus all your energy not on fighting the old but on building the new."
-Socrates
"You get in life what you have the courage to ask for."
-Oprah Winfrey
"The elevator to success is out of order. You'll have to use the stairs… one step at a time."
-Joe Girard, American salesman
10. When you need a little pick me up
You know those days when nothing seems to go your way?
They hit all of us from time to time, but as an entrepreneur, you can't just crawl back into bed and hide under the covers. Arm yourself with an entrepreneur quote to pick yourself up and carry on.
"Passion, creativity, and resilience are the most crucial skills in business. If you've got those, you're ready to embark on the journey."
-Jo Malone, Founder of Jo Malone
"Some people dream of success, while other people get up every morning and make it happen."
– Wayne Huizenga, owner of Blockbuster Video and the Miami Dolphins
"The biggest adventure you can take is to live the life of your dreams."
-Oprah Winfrey
"Opportunity is missed by most people because it is dressed in overalls and looks like work."
-Thomas Edison
"Remember, today is the tomorrow you worried about yesterday."
-Dale Carnegie, American writer
---
That's all, folks! Take these quotes with you and make them a reality in your life.
And who knows? Maybe a few years from now, you'll find blog posts on quotes for entrepreneurs quoting… you.