As small business owners, we have one thing in common: passion.
We – the solopreneurs and entrepreneurs of the world – believe in our product or service, and we know that it can transform our customers' lives. Translating passion into a business is the next logical step, but it often means dealing with many new business concepts, in particular… financial matters.
Training as a massage therapist or plumber is one thing, but charging for those services, and then managing a budget, cash flow, and financial projections can be daunting. Some might say… horrifyingly intimidating.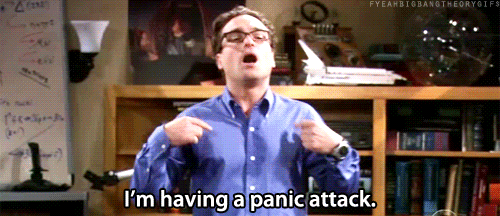 Money talks. Why are we scared of it?
The money taboo is rooted in our culture; there are many unwritten rules around the etiquette of money-talk, like "never ask a person how much they earn", or "never discuss the cost of a new purchase." These social norms have a domino effect on the way people handle money, and results in reluctance to talk about (or ask about, or even deal with) the most practical money-matters. So it's not really surprising that even though a contractor knows drywall backwards and forwards, he or she may struggle with a finance-based vocabulary including "overhead" and "net profit".
Entrepreneurs' top fears are all about money. We're more afraid of money than we are of failure! We're scared of charging too much, charging too little, turning down projects, collecting overdue accounts. And given that almost 50% of us are math-phobic, we're nervous numbers altogether, which confounds the problem.
And let's say we try to face and surmount our fears by self-educating. Sounds intelligent and logical, right? Most finance resources, unfortunately, are written from an accounting perspective. Since accounting is a mechanical process (how much do I have? Where did it come from?) but finance is an analytical piece explaining the mechanical process (why am I working so hard and not earning enough?) it often feels overwhelming to try and learn both… so we give up.
We give up efficiency, scalability, and the golden (yet still intimidating) word: profit.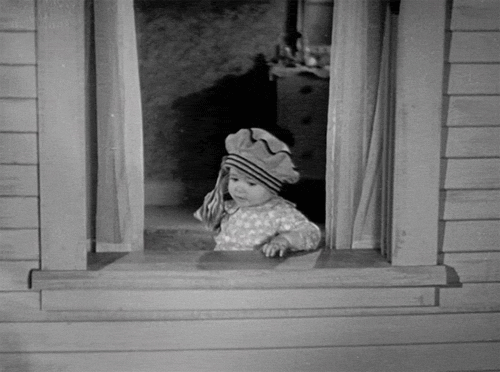 Burying your head in the sand just gets you a mouthful of grit
If you were a "lady who lunches", or a trust-fund backed millennial, perhaps the fear or manners keeping you from delving into the world of finance wouldn't hold you back at all.
But you're likely not those things. As a small business owner, financial avoidance translates into a lack of confidence, transparency into your business, and the ability to scale.
The massage therapist is nervous to charge too much, or scared to encounter someone who wants to bargain, so she takes payment on the spot before each session. But what happens when her client hasn't made it to the ATM? What happens when she forgets to ask for payment, since she was immersed in a worthy, trust-building conversation with her client? Afterwards, it gets uncomfortable, which leads to further avoidance.
And fear turns into nonpayment.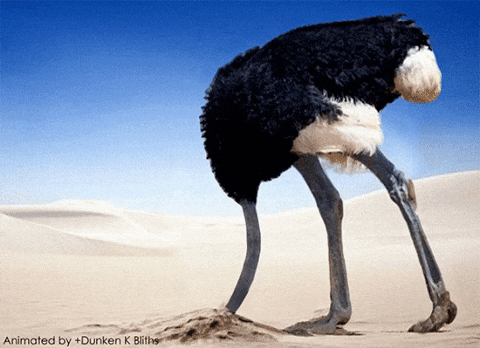 The acupuncturist believes that working with cash and checks is less costly than establishing an online payment system. He selected acupuncture so he could heal people and avoid both bureaucracy and a desk. So he juggles both cash and checks, forgets to record them in the ledger immediately after each session, and finds himself at the end of each week entirely uncertain who has paid, who hasn't, and what he's owed.
And avoidance turns into a cash-flow problem.
In fact, processing a cash or check payment can be up to double the cost per transaction, making it a very expensive way to run a business even before taking into account lapsed charges from customers who weren't able to pay immediately.
Both our massage therapist and our acupuncturist were making decisions out of fear and lack of knowledge. Over 80% of small businesses fail not because their product or service is garbage, not because they don't know how to market, but because they don't understand cash flow.
Don't be that guy.
Learn to talk money-matters, because money matters!
It is possible to create calm from the chaos, and it's probably easier than you think. First of all, it is essential to understand that money is the lifeblood of your business. The passion you harness for your product or service is fantastic (and marketable!) but if the finances are a mess, you won't be able to keep serving your clientele. Begin to feel comfortable about charging what you're worth for what you do, and treat the financial side of your business with the same respect as you treat your customers.
You might choose to outsource the financial aspect of your business to an accountant or maybe even appoint a CFO. This takes the pressure off you and allows you to concentrate on the part of the business that lights you up. The obvious problem here is the cost; it's not cheap to keep someone on retainer.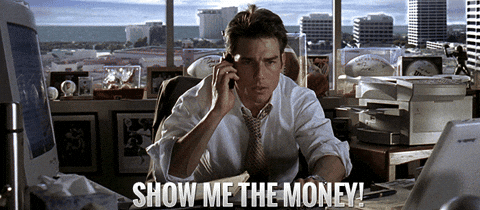 If you are already using client relationship management software (CRM) like vcita offers, then you already have the answer to your financial reluctance right in the palm of your hand! vcita is great for building an efficient booking workflow, sending reminders to clients so that you have fewer missed appointments, but that's just the beginning.
One of the most popular business buzzwords is "automation" which is a lot of what vcita is all about. vcita automates processes around payments and will do things like sending auto payments reminders to your clients – getting them to pay faster, while saving you the discomfort of nagging. It's about streamlining processes and making life easier both for the business and for customers. A solution like vcita makes budgeting and planning much simpler. Plus, it's not going to cost you $5K/month.
From surviving to thriving
Once you've walked away from the "finance is intimidating" factor, you will find that running a business becomes a lot less stressful. Knowledge gives you a transparent picture of the financial health of your business which will give you an idea of where you need to focus your attention in order to continue growing.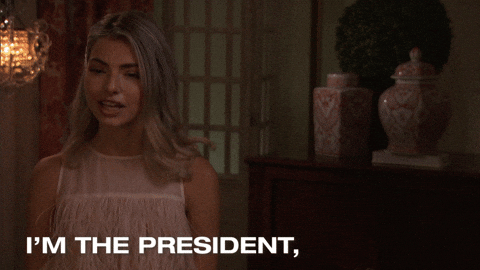 Making friends with your CRM software really comes into its own at this stage: at the touch of a button, you will be able to see who owes you money, how much you have coming in over the next few months, which clients are profitable, and what your bottom line is.
Free yourself from the fear that clutches and ends up toppling so many of us. Embrace the numbers, especially when vcita will do the heavy lifting.
Not on vcita yet? what are you waiting for? go ahead and give it a try – the first 14 days are on us!