Facebook is a tried-and-tested platform for small businesses looking to score more clients.
And although the frequent algorithm and formatting changes might make us crazy from time to time, Facebook occasionally rolls out awesome features to show small business owners some serious love:
Enter Facebook's custom call-to-action button!
We all know that the fewer degrees between your clients and your booking page, the better, right?
That's exactly where Facebook's custom call-to-action button shows its real value:
Bridging the distance between your prospects and your offerings in a single click.
Strategically located at the top of your business page, Facebook's call-to-action button is a "can't miss" for your audience, and a perfect avenue for you to win more appointments.
In order to start accepting bookings through your Facebook page you need to do two things:
Change the default call-to-action on your Facebook page to "Book Now"
Integrate your online scheduling software with your Facebook page
Sounds complicated, right?
Well, truth be told, it used to be.
But thanks to our recently added new Facebook integration flow, getting bookings through your Facebook page is now as easy as chewing gum.
Here, see for yourself.
Alright. Start by logging in to your vcita account.
Click the "Online Presence" tab on the left main menu and choose "Facebook Pages".
Click "Connect".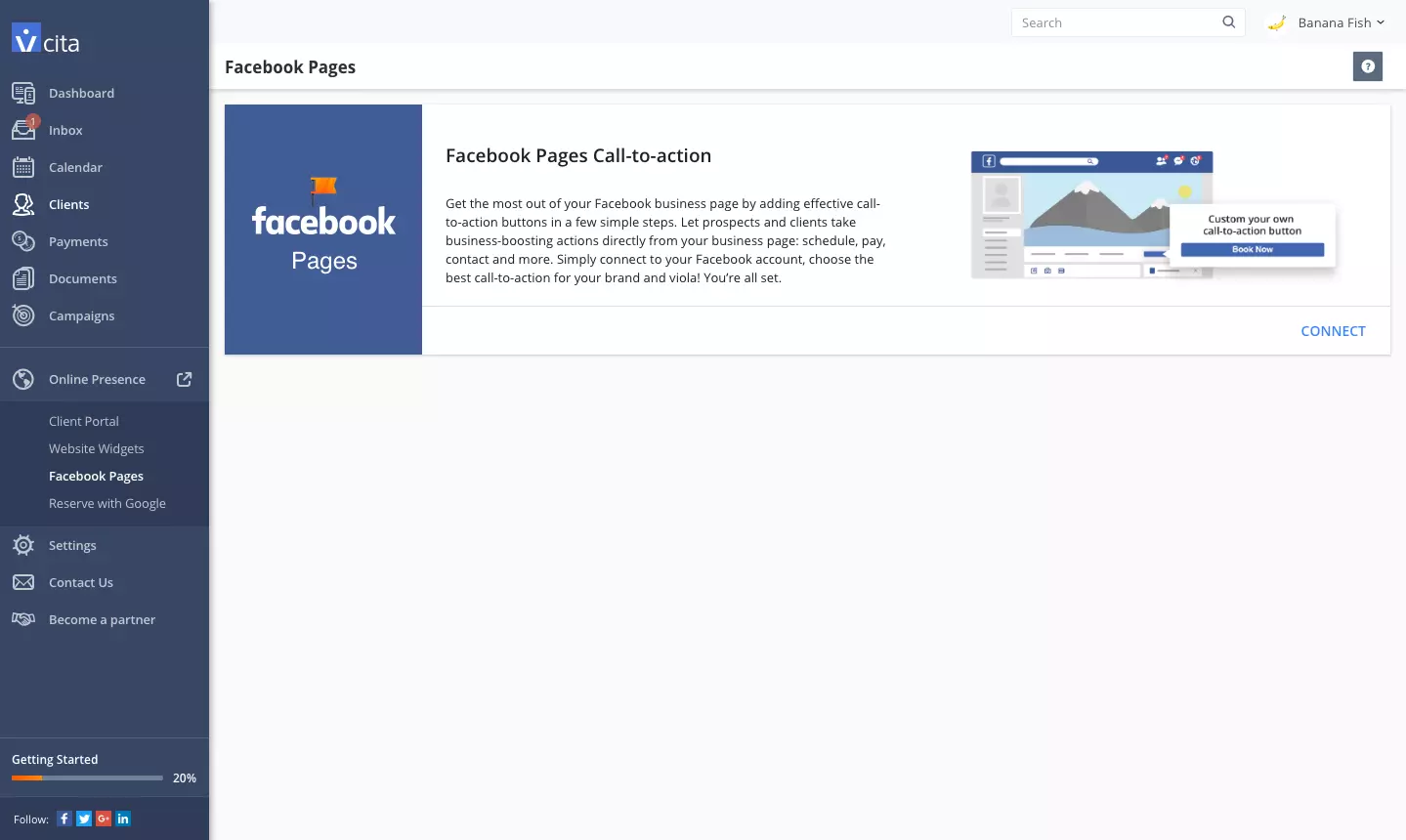 Next, you'll see a list of all your Facebook pages and the call-to-action button they're currently displaying.
If you haven't added a call-to-action to your Facebook page yet, you'll see an "Add button to page" box.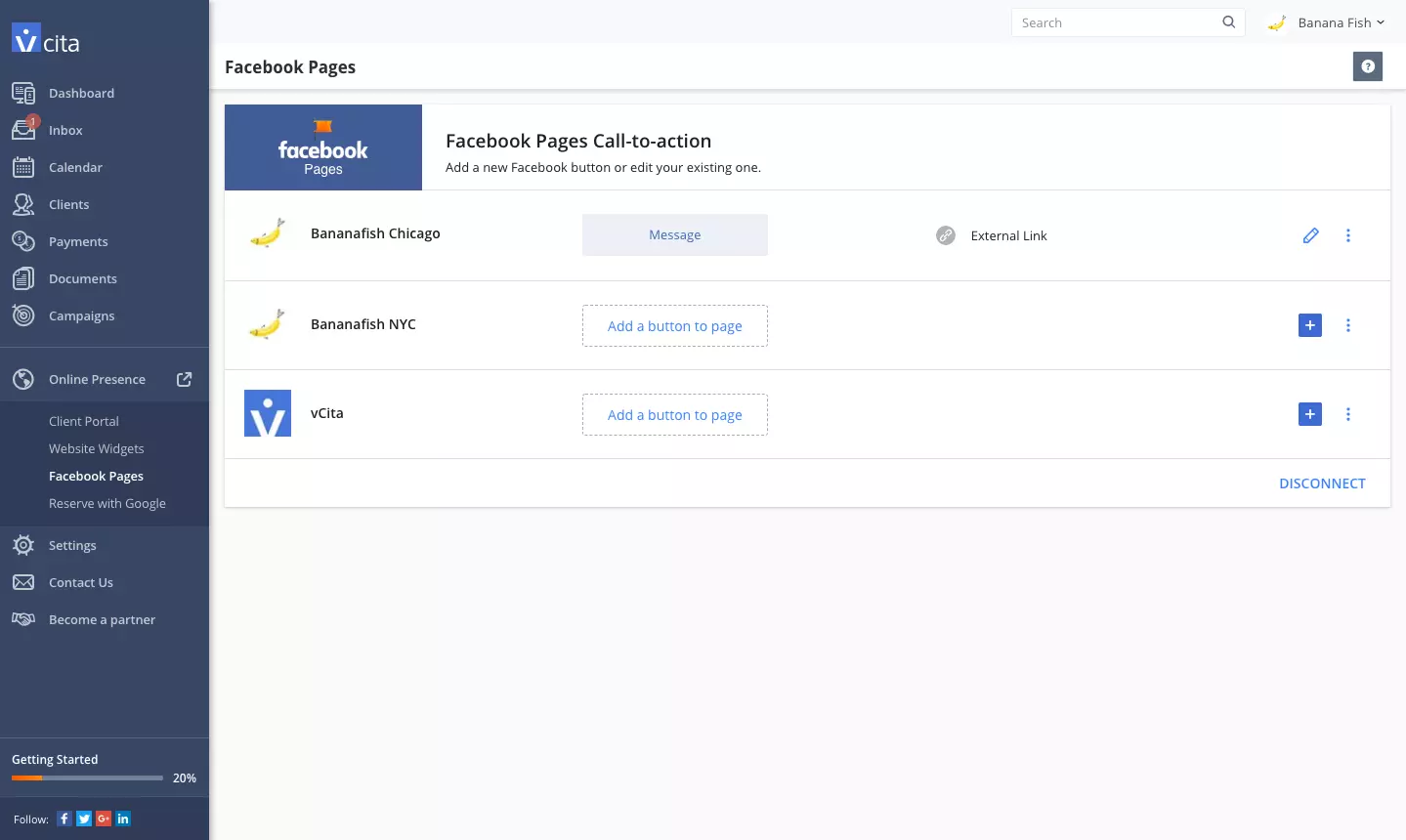 To add the "Book Now" call-to-action to your Facebook page, click on "Add button to page".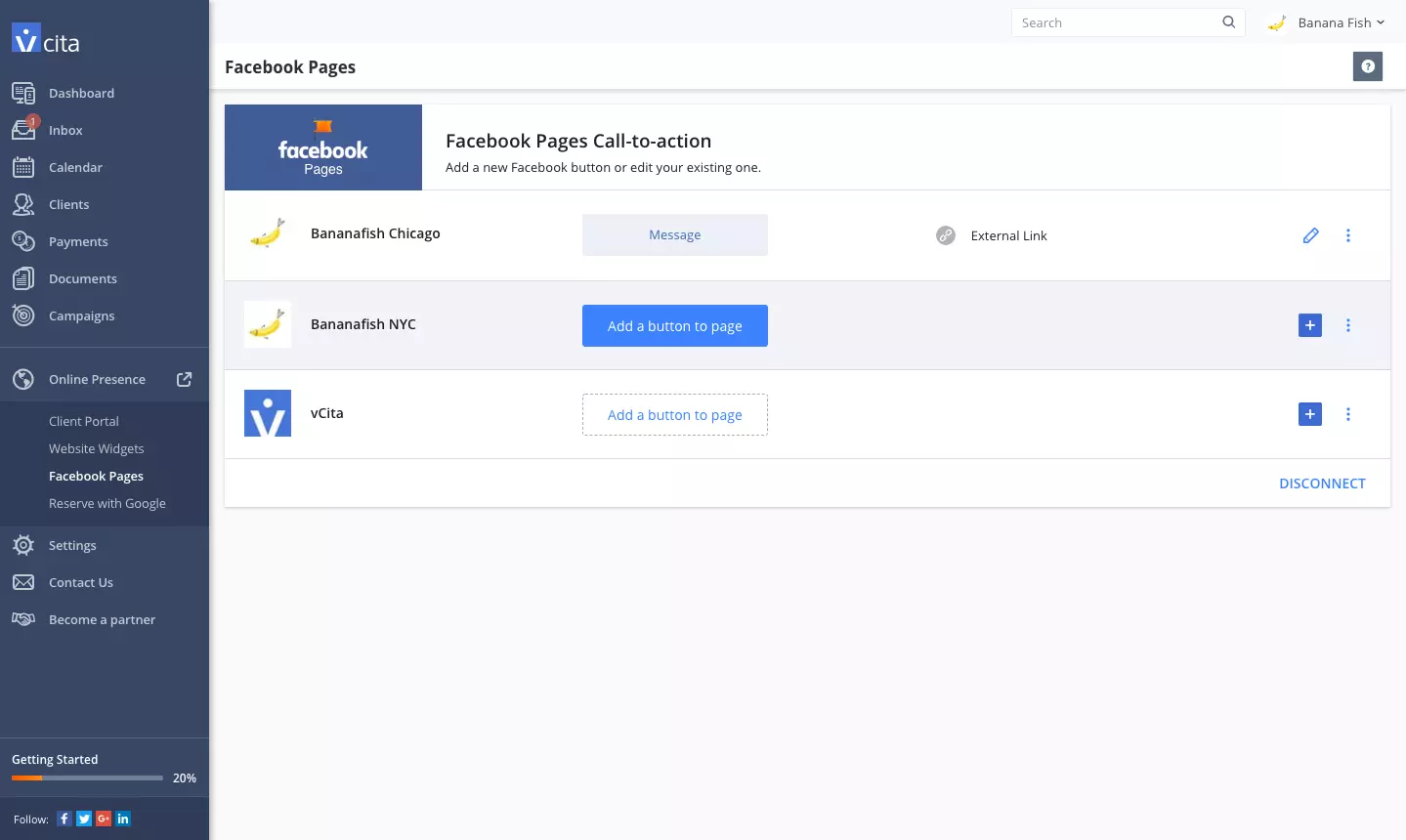 A dialog box will open, asking you to choose which call-to-action you'd like to add to your Facebook page.
Choose "Schedule".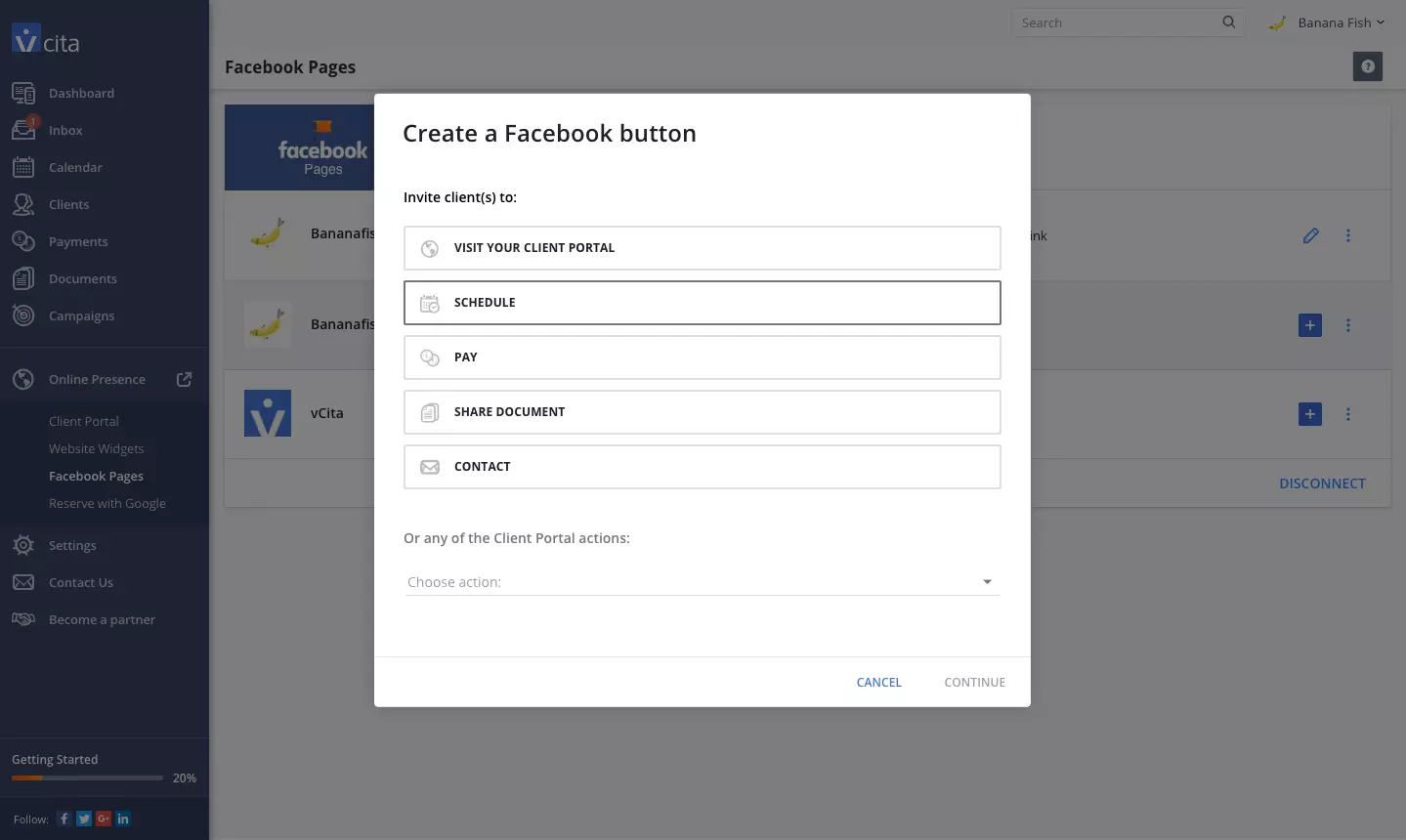 You can now choose whether you'd like prospects to see and book all of your services or just some.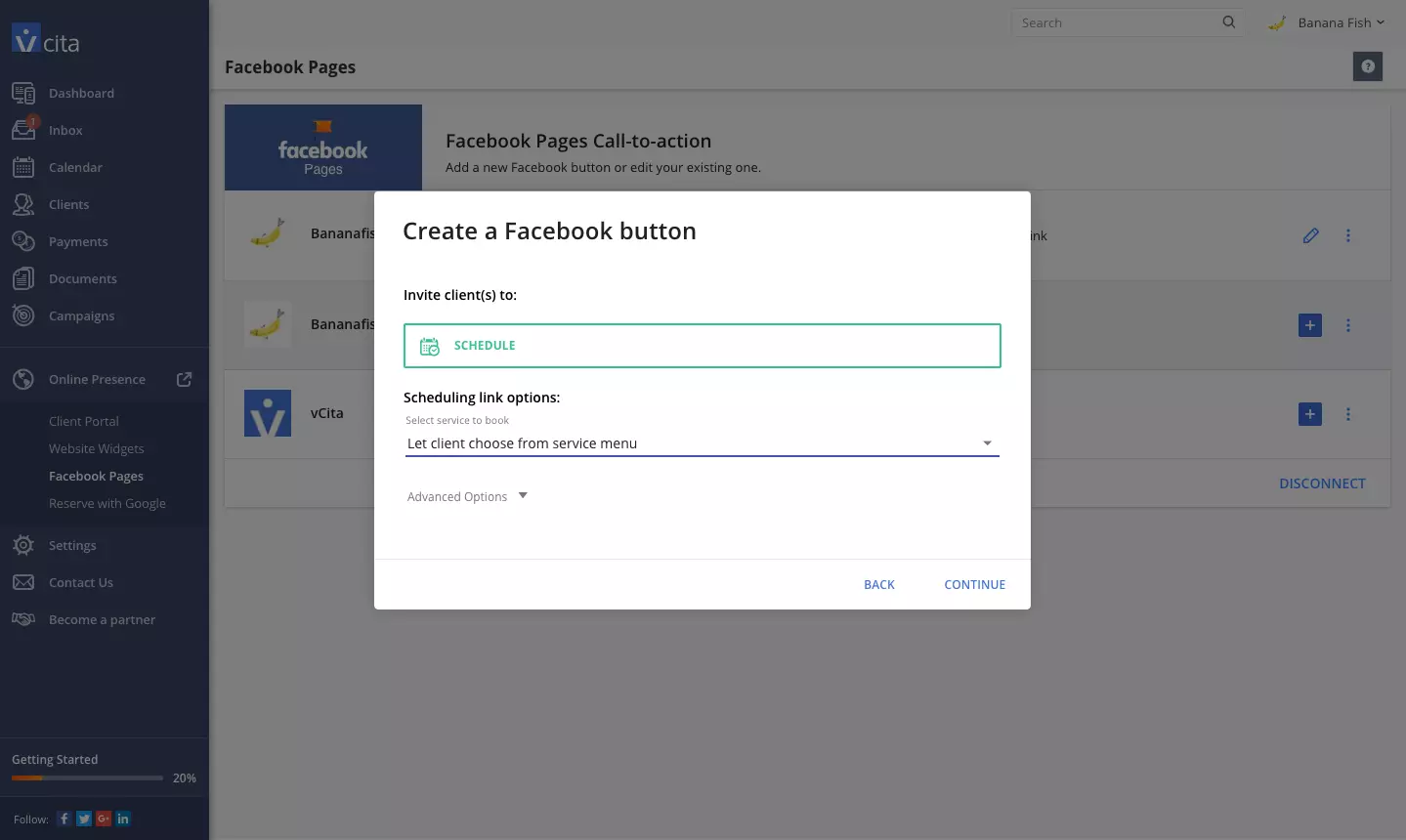 You're nearly there! Choose "Book Now" as the text that will be displayed on your Facebook call-to-action button.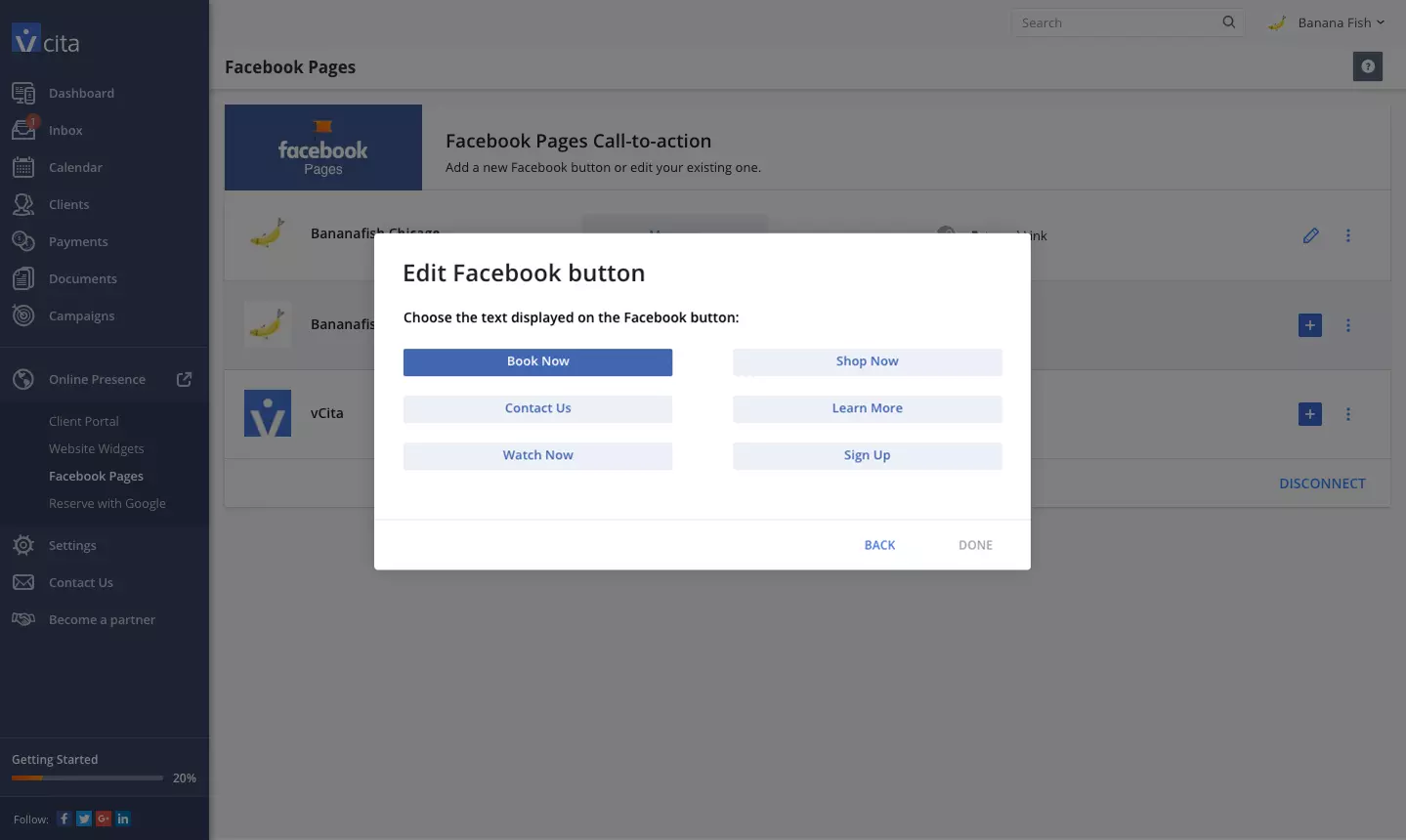 Congrats! You have a nifty brand new "Book Now" button on your Facebook page!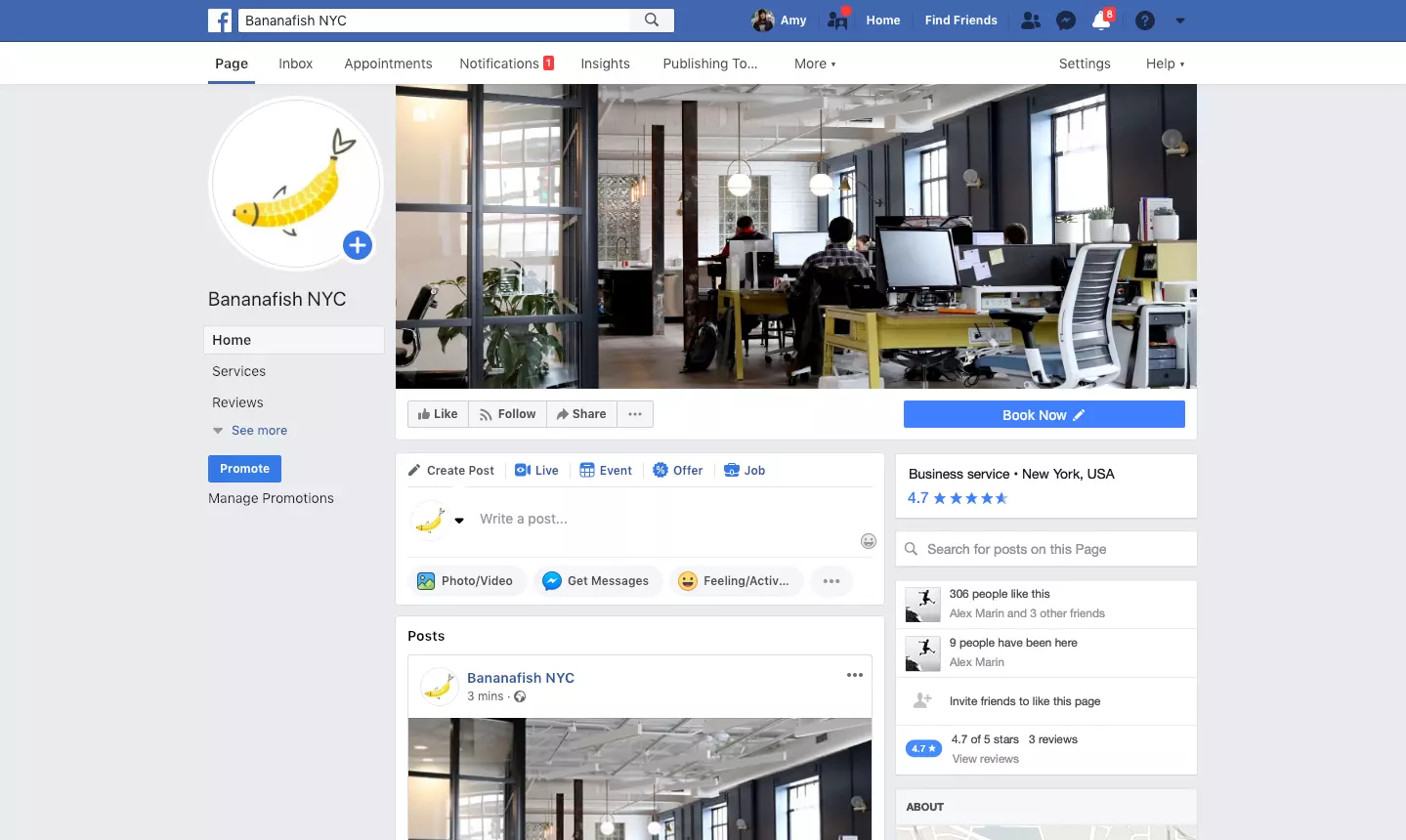 Good job! You've just made it easier for clients and prospects to book appointments with you directly from your Facebook page.
With the help of your custom CTA button and vcita, you can squeeze more out of your Facebook presence and keep your calendar fully booked.
If you have any questions about vcita's Facebook integration or need a little hand-holding to add your call-to-action button, our support team is here for you.
And make sure you don't miss out on our next product updates by joining our fantastic Facebook group!