For small business owners, generating leads is the first step to getting paid. How easy that first step is can vary quite a bit: you could spend hours emailing and following up with leads, or you could let them fit themselves into your schedule with scheduling automation.
Vcita's scheduling software lets clients book with you from wherever you are online. Whether it's your website, Facebook, YouTube, or Twitter, make it easy on yourself and your leads to find a time that works for both of you. Not only does scheduling automation save you time, it optimizes your lead generation process—so leads can book with you right when you've captured their interest.
Below are six platforms to consider for lead generation, and how scheduling automation can make the difference between a lead and a sale on each one.
1. Tailor your website for lead generation with a strategic scheduling widget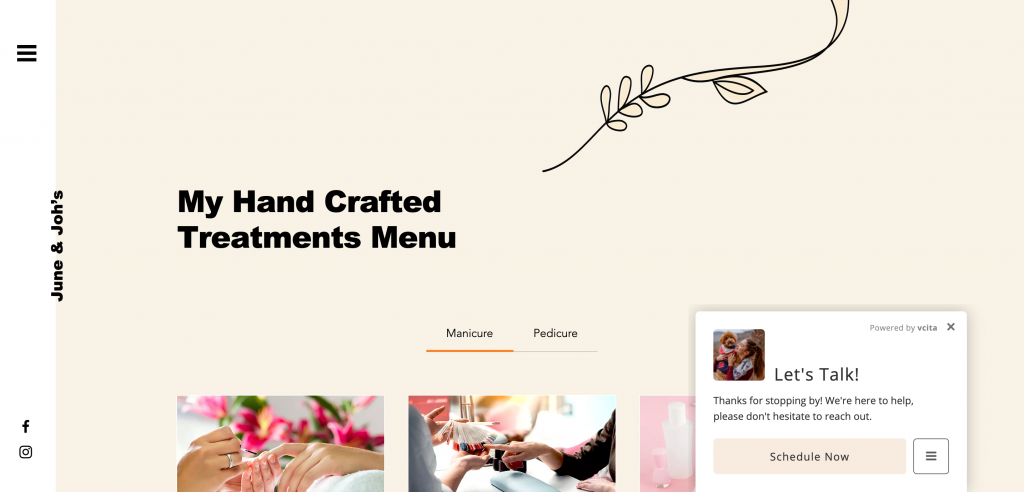 Businesses like real estate, legal, and consulting firms usually need a lot of information on their website, since their services are complex. Complex information allows leads to make an informed decision—but your clients should also be able to book with you in as few clicks as possible.
So how do you cut through the noise and make your sales speak the loudest? Here are a few tips for adding scheduling automation to your website:
Add vcita's scheduling widget to your site, whether you use Wix, WordPress, or vcita's own landing page builder. It stays in a fixed place in your user's browser as they scroll, so booking with you is always one click away.
Charging upfront? Let clients pay directly from the appointment scheduler, so prepayments are part of one seamless booking action.
If you have multiple staff members with different skills, let clients choose between them when they book. They can do it while they're scrolling through staff bios on your website at the same time.
2. Put your schedule on the map using Reserve with Google
 Having a Google My Business account is a must for businesses that depend on in-person services, like salons, cleaners, and fitness studios. When leads find you on the map, let them schedule right away with a Reserve with Google account. You need to integrate your scheduling automation software in order to activate it, but once you do, you'll streamline the path to scheduling with you from your Google My Business page.
While RwG has some limitations, the convenience of scheduling right from Google is worth it. Here's how to make the most of Reserve with Google and vcita:
Google My Business lets you add photos to your business profile, which is a great way to generate interest and drive more leads to book. Businesses like fitness studios and hair salons can use this to their advantage by posting before and after pictures of the services clients can schedule online.
Encourage satisfied clients to leave reviews on Google, where they'll show up on your GMB page. Leads that need that extra little push to schedule with you might be convinced by someone else who said your service was great.
3. Personalize your offerings with email marketing campaigns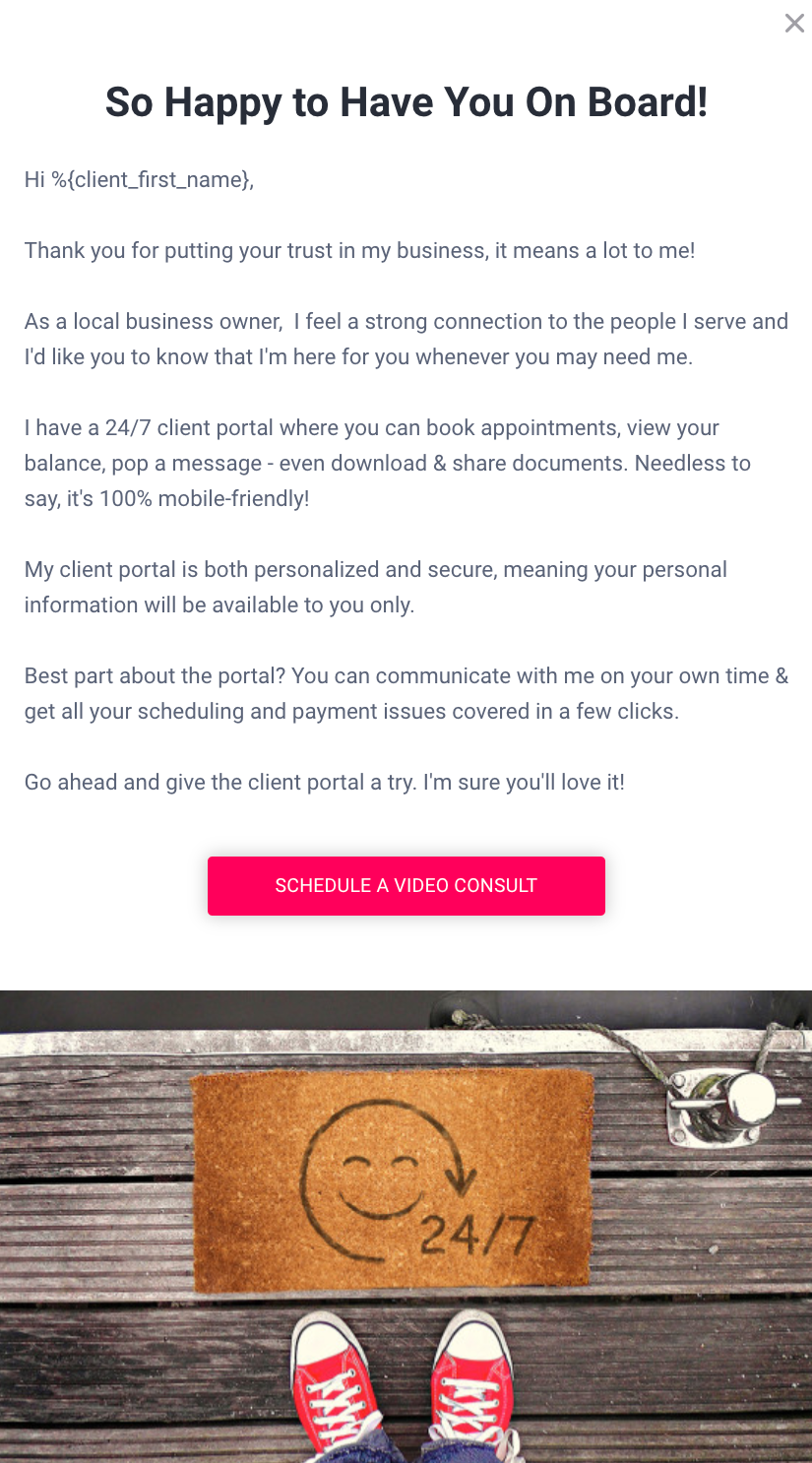 Email marketing is great for businesses like tutors, life coaches, and gardeners that rely on regular clients. Standard email marketing campaigns usually link to a website or landing page that leads and clients then have to navigate through. Eliminate that extra step by embedding an automated scheduling link right into your email marketing campaign. With vcita, you can customize the link to direct individual clients to the service they need.
Here are a few extra tips and tricks for using scheduling automation in your email campaigns:
Use vcita to create coupon codes, then send them to leads via email that has a scheduling link. Your leads will see the discount, and then be able to click on the link to apply it right away.
With vcita, you can create custom email campaigns that speak to each different demographic you serve. For each campaign, you can include a unique scheduling link to the service that best fits that segment of your clients—for example, tutors might have a different scheduling link for each age group they serve.
You can also use email marketing to send reminders to individual clients that need a hair trim, spring cleaning, or other regular service. Include a direct link to that service to take your clients exactly where they need to go to make it happen.
4. Put your schedule on social with Facebook integration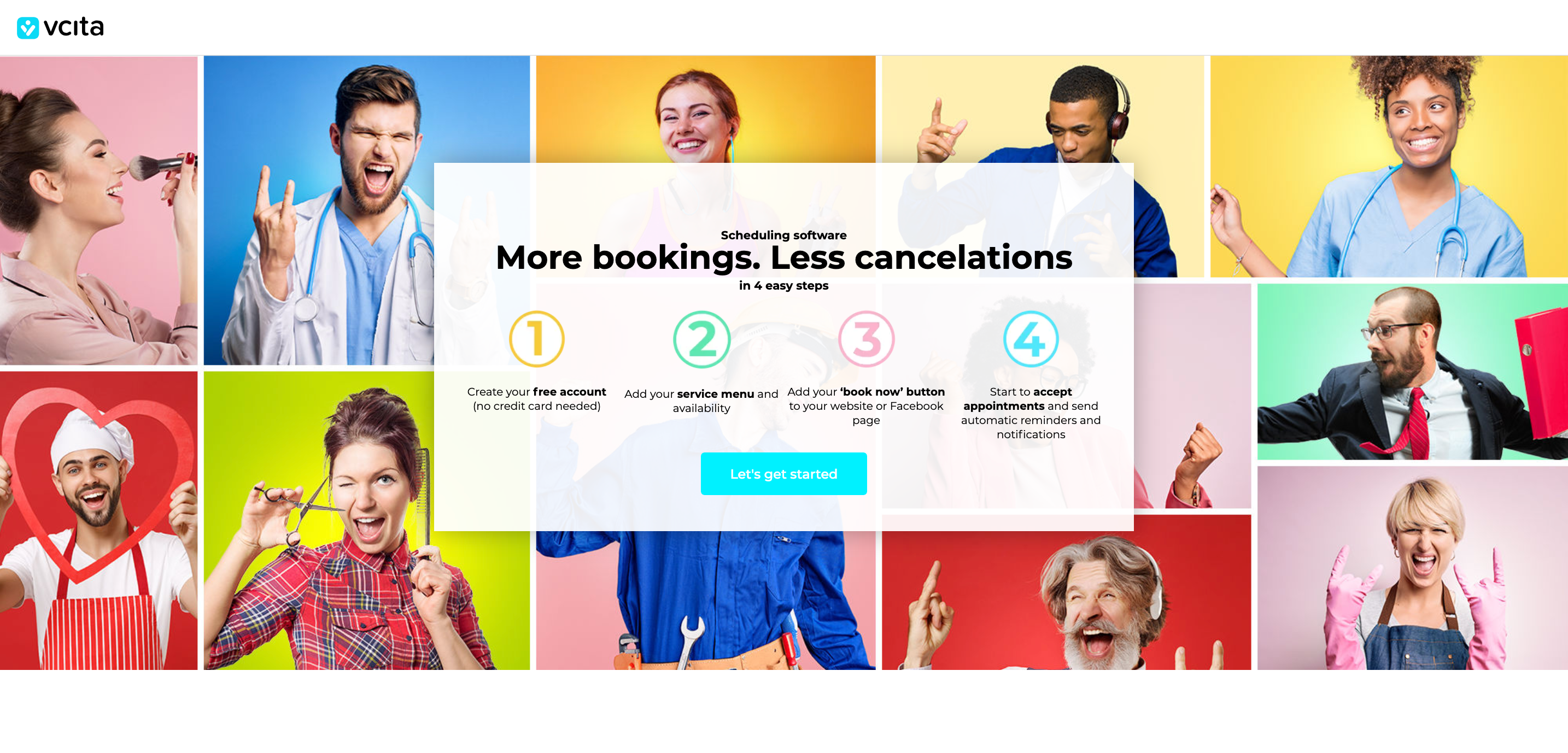 Some small businesses are especially reliant on creating rapport with their customer base. Therapists, tutors, and consultants alike all benefit from being on Facebook, where the opportunity to show a more personal side of their business means big returns. A lot of Facebook business pages have a call to action button just under their profile pic—but not all of them make the most of it. Vcita lets you create a direct link to your schedule with your call to action button, meaning your schedule is one click away.
One of the great things about Facebook is that it has a lot of powerful marketing features. Use them in tandem with scheduling automation to make them even more powerful sales tools:
Promote your coupons on Facebook with a direct link to redeem them right in the same post. Anyone that sees the coupon code will be able to click on the link and redeem it right away if you're charging upfront.
If you're hosting a special paid event like a student concert or consulting webinar, you can use Facebook Events to post it on your page. Use the ticket link feature to create a direct link via your scheduling app, so clients can register and pay without having to navigate through your website.
Facebook's paid ads give business owners complex tools to define the audience they want the ad to reach. Make an ad with a scheduling link to capture the most interested leads and get them right to your schedule.
5. Convert leads on YouTube with scheduling links
Any business that can make a bite-sized video (and make it interesting) can benefit from having a YouTube channel. Tutors, fitness studios, and therapists have all used YouTube to help them show new leads what they can expect from their service. Although it's labour intensive to start with, it pays off big time once you have a collection of videos that you can post to Facebook, embed on your website, and link to in other places. You can also add a link to vcita's automated scheduler in multiple places on YouTube to drive leads to action right after they're done watching your video.
Here are a few tips to help you use automated scheduling on YouTube:
Use YouTube cards to embed links right in your videos. Create a video for each service you offer, then embed a link to your schedule that's customized based on the content of the video.
Create end screens manually in YouTube or automatically with Google Ads, to drive action by telling the viewer how to schedule with you. If you're using Google Ads, you can also create a call to action button that will send them right to your schedule.
Don't forget to put a direct scheduling link in the description of your video, your YouTube channel profile page, and anywhere else that contains text your viewers might read.
6. Lead generation made short and sweet on Twitter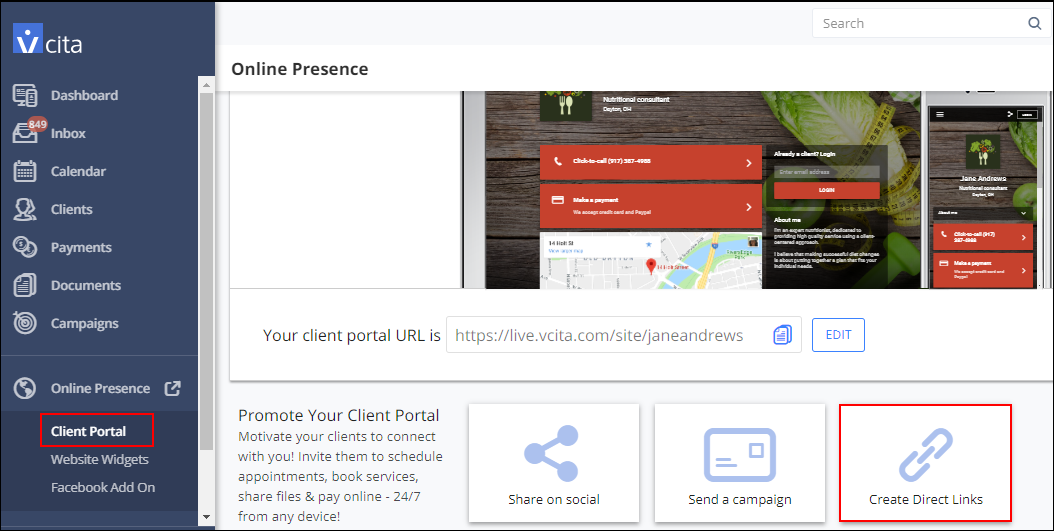 One of the big advantages of Twitter is that it's a quick way to put yourself out there, since you don't need images for your Twitter account to be effective. Lawyers, real estate agents, and other professionals short on time can tweet when they have a few minutes to spare, and drive leads to take action at the same time with links to their schedule. In tandem with scheduling automation, it's a hassle-free lead generation tool that gets results.
Tweet links with a short message to promote your services, and intersperse them with retweets of other industry players. You can also:
Make a Twitter poll—it's a fun way to get to know your followers' preferences, and you can add a direct link to your automated schedule in the intro. The best part? People that participated in the poll will get a push notification once it's finished, so they'll be directed again to the tweet with your scheduling link.
DM followers you think might book with you, with buttons in your direct messages that link directly to your booking page.
Like Facebook, you can create and customize Twitter Ads to get your services in front of the right leads. Promote one of your services with a direct link to your schedule, so that leads can click on your ad and make a purchase in minutes.
Lead generation made easy
Whether you're offering a free trial, a bundle of services, or single bookings, you can use vcita's automated scheduling tool to generate leads across a variety of different platforms. Keep in mind that you can adjust your booking and cancellation policies as necessary, and block out time you need to get other things done.
With so many platforms to choose from, your leads are right at your fingertips. Automated scheduling means you'll be at their fingertips too.