Hey Solopreneurs (that's the cool kid name for all you go-it-aloners)!
Congrats to you for striking out on your own and starting your business. You may have hit some rough patches, but you keep on keeping on.
If you're feeling some nerves, or having some doubts, you're going to want some reassurance to keep on going.
Here ya go!
Five stories of people just like you, who solopreneured and made it to the top. Take their keys for success – and use them to open doors for you!
1. Mike Geary – Fitness & Lifestyle Guru
Mike was an average guy who accumulated, and continues to do so, a fortune. He wrote a book called The Truth About Six Pack Abs and it's making him a million dollars a month.
For real.
The book talks about the right exercise and the right food, and it hit the right note with people everywhere. Mike now speaks to audiences, writes articles and has published another book.
All the food information is researched and written by him and he writes everything himself.
He practices what he preaches, sporting flat abs and going shirtless to prove it (when needed).
Mike's Key to Success: Truth and Honesty
Mike saw what he felt like was dishonesty in the industry: people trying to simply make money off of other's challenges. To buck that trend, he developed his program, that he tried and tested – and sticks to himself.
According to Mike, this sets him apart. In his own words, you won't see him "preach about fitness and then go off and eat a box of donuts and smoke a cigarette" like others in his industry do. He lives the life he espouses.
His abs – and his story – are truly inspirational.
2. Katie Higgins – Healthy Desserts Goddess
Katie Higgins, aka Chocolate Covered Katie, loves chocolate. What started out as a chocolate recipe blog in college has now become her full-time business. In fact, she had to drop out of college to make it successful.
While she has since completed her degree online, she has been working for herself, by herself, since then, writing and publishing healthy dessert recipes which feature a lot of – you guessed it – chocolate.
Katie has published a successful cookbook. She has been on morning shows and a wide range of networks touting her goods and talking about her business. As a one-woman show, Katie does all the recipe experimenting and samples the products herself. (Although, Katie, maybe you'd consider taking us on as taster staff? We work for chocolate.)
Katies Key to Success #1: Follow Your Passion
Katie loved her hobby of healthy baking while in college. But it soon ballooned into way more than a "hobby": developing, testing and writing about all the recipes on her own – plus managing all the technical behind-the-scenes of a blog – was too much to do if she wanted to get decent grades also.
Most people encouraged her to finish her studies and then start a business. But Katie loved what she was doing with her blog and saw that all her readers did too. So she followed her passion and (for the time being) chose baking over books.
Katie's Key to Success # 2: Take Risks
When confronted with the dilemma of continuing her studies or pursuing her baking and blogging full time, Katie was faced with a classic business challenge: stay small and stay safe or go big and take a risk.
Katie chose to take a risk and devote herself to her business, and she credits her success to that move. If you want to be successful in business, says Katie, you need to take risks.
Lucky for her – and for us! – that she did.
(If you want to take a risk that you won't regret, try making Katie's Black Bean Brownies. If you don't tell your guests in advance about what's inside them, they'll never guess!)
Solopreneuring never tasted so good!
3. Elizabeth Shassere – Customer Feedback Disrupter
Elizabeth left her 9-5 job at the age of 40 to become an entrepreneur.
You heard that right. 40. To boot, Elizabeth left her secure job with just the idea of wanting to be an entrepreneur. She wasn't even sure what kind of business she wanted to open!
Elizabeth's gamble paid off. She is currently the founder and CEO of Textocracy, a successful feedback platform connecting organizations and businesses to their client base. Her clients include the NHS, local governments, corporate and small businesses and community organizations.
Elizabeth's Key to Success #1: Mission
While Textocracy provides services to public and private sector organizations, its main goal was providing public sector, taxpayer-funded organizations with a way to get feedback from a wider spectrum of those using their services. All citizens should be able to give the NHS their opinion about the services they receive, says Elizabeth, no matter their demographic or socio-economic status.
Elizabeth's Key to success #2: Collaboration
While Elizabeth is a solopreneur, a quick look at the "Our Team" section of her website reveals that she has advisors from several other companies.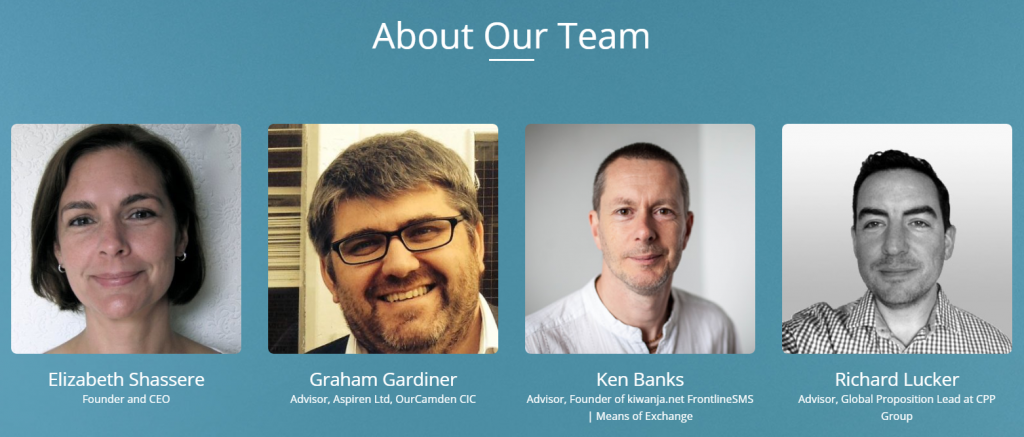 Solopreneuring doesn't mean you have to do everything alone. Partnering with other businesses for collaboration and advice gives you support and constructive input, while still providing you with the freedom inherent in being a one-person show.
Our feedback to Elizabeth: power to you!
3. Levi Newman – Sales Copy Master
Not every entrepreneur, solo or not, dreams of making millions. Many of us would be quite happy with a six figure salary. That is exactly what Levi Newman is doing.
On Fiverr.
That's right. Levi is a copywriter who makes six figures on Fiverr. He stumbled into his business as a side gig in 2014. After six months Levi saw that he could go full time, and he hasn't looked back.
While he started off primarily writing advertising materials, he has expanded to writing websites, Facebook copy, Amazon listings, and all kinds of emails – including personal ones!
Levi's Key to Success #1: Perseverance
The path to six figures didn't happen overnight. Levi chose his platform and plugged away, gathering great ratings and reviews. The more experience and positive platform feedback Levi received, the more he could charge.
Levi's Key to Success #2: Specialization
"Copywriting" is broad and vague. Levi eventually differentiated his different writing services, developing a fantastic reputation for each one.
Levi's Amazon product listing gig currently has 3 different pricing levels, ranging from $75 – $155. His gig page focuses not only on his qualifications as a writer, but specifically as an Amazon product listing writer.
Copy that!
And for those that do want to be millionaires (or billionaires), here's some inspiration for you:
4. Sara Blakely – Fashion Anarchist
Sara Blakely was selling fax machines door-to-door, with $5000 savings in her bank account, when she came up against a seemingly minor dilemma. Sara needed the right undergarment to wear under a pair of cream pants to a party. In an Aha! moment, she cut off the feet of her control top pantyhose – and was decidedly happy with the results.
In that moment, Spanx was born.
After the party, Sara was on the lookout for (non-homemade) pantyhose like that, but couldn't find anything similar sold anywhere. Most of us would have resignedly bought a few more pairs of control top pantyhose and gotten out the scissors. Not Sara. If this was a need for her, she guessed rightly, it was most likely a need for many other women out there.
Sara tried to get a mill to design and produce her product, but no one was interested. Sara ultimately developed her Spanx prototype over a year of nights and weekends in her living room.
After finally getting her product into production, the next hurdle was getting it into stores. Sara made calls, and more calls, and more calls, until finally Neiman Marcus agreed to make a purchase.
But Sara didn't rest. For two years she traveled around the country, pushing her product. A product that she believed in, developed and modeled herself. When her original Spanx saw success, she didn't stop there. Sara developed new lines of hosiery, undergarments and even outer garments, pushing and promoting them until Spanx became a household name.
How much is Sara Blakely's net worth currently? $1.5 billion.
Sara's Key to Success #1: Vision
Sara often says that Spanx was an idea that she could see in her head. She never let go of that vision. Sara ventured into a totally unknown field, turned her living room into a prototyping and production center, and didn't stop until her vision was made into a reality.
Sara's Key to Success #2: Trust Your Gut
Though Sara was told by those in the industry that there was no demand for her product, she knew in her gut that they were wrong. She listened to her own instincts, and kept pushing her product: locally, domestically, and ultimately internationally.
Sara credits this instinct with her success.
And it's success, all right. A $5000 investment became $1.5 billion.
Not an ROI you would refuse – amiright?
5. Your Name Here
These 5 solopreneurs cover a wide range of industries and worth rates. They show that there is so much out there just waiting for us to step up and grab a piece.
We want the next solopreneur success story to be yours.
Are you inspired? Have you identified your keys to success?
There's no time to waste. Go for it!