It can be very challenging running a small business, even more so if you are a solopreneur. Does this conversation sound familiar?
Curious friend: So who does your accounting?
Business owner: I do.
Curious friend: How about customer service?
Business owner: Also me.
Curious friend: Marketing?
Business owner: Yeah, still me
Curious friend: Oh! so you must have an office manager
Business owner: Nope. That's my department too.
True, this can be a depressing conversation, but even more concerning is the time you're investing in tedious admin work that could be dedicated to actually serving clients and earning money.
A day in the life of a solopreneur
This was the situation in which Sharon Boon, founder of Amber Moon Studio, found herself last year. She realized that she was spending an entire day each week on administration and accounting – time which she could otherwise dedicate to client sessions.
The difficulties of being a solopreneur were costing her twice over: she was not only having to dedicate 20% of her time at a desk performing tasks she didn't enjoy, but she was also losing out on billable hours.
When Sharon decided to sign up for vcita, she initially expected it to be helpful in automating her appointment system. What she quickly discovered is that vcita also enables automation in other areas of business management: tracking payments, managing cash-flow, and communicating with clients. Automation is a sexy buzzword, but how will it actually help your business earn more?
Automate your scheduling and say goodbye to double-bookings and no-shows
Let's start with scheduling as this part can really transform your life. No more juggling a diary, pen, and cellphone. Gone are the days of being bullied into accepting clients at unreasonable hours, and there's no danger of double-booking either. Just point your clients to your beautifully branded app (you can even add a scheduling link to your email signature!) and your clients can select a time-slot that you decided upon. But that's just the beginning. vcita will automatically send reminders to each client, dramatically reducing no-shows, and therefore increasing your revenue. Tah-dah!
Automate payment collection flows for a healthy cash-flow
Here at vcita, we know that it can be awkward talking about money, even with your clients. That's a real shame, because that hesitancy is going to end up costing you. vcita has a great solution for that too: you've guessed it, automation! 
You can automate the payment process, charging clients either before or after a session and using online payment methods to make it quick and easy for a client to pay. Your vcita app will even follow up on missed payments with automated reminders.
For clients who have regular bookings (like a personal trainer with weekly clients or a gardener with monthly clients) you can establish an automated payment system so you know how much money is coming in regularly. Your vcita dashboard will give you information about cash flow, including expected earnings from upcoming bookings. This gives you the opportunity to plan ahead and make adjustments to ensure the long-term health of your business.
Tailored promotions and package deals for each and every client
You thought talking money was tough. How about talking about even more money? Your client may be happy to purchase a package deal, or maybe even pay for add-on products or special extras, but if you're too shy to ask, you'll never know. That's why automation is useful when it comes to upselling: you can create all kinds of coupons, campaigns and offers using the features in your vcita app, like sending a birthday recognition and offer (how lovely to be remembered!) or segmenting your clients into groups based on interests, and marketing specified offers to them.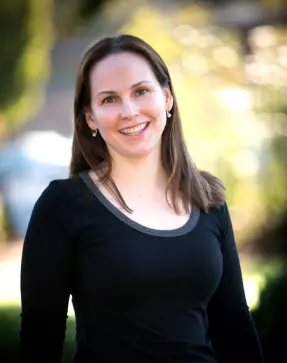 Olga Ward makes great use of this functionality for her healthcare clinic, Beaverton Neurofeedback, LLC. Olga created an ingenious automated marketing campaign that sends relevant emails and alerts to her clients according to specific behavioral triggers. This not only allows opportunities for upselling and marketing but also keeps the communication ongoing. And this ongoing communication creates better client relationships and cultivates retention.
OK, fine. Automation it is. So what do I do now?
We're so glad you asked!
If you are already signed up with vcita, then you're halfway there. Our Help Center has all the info you need to get going with each of the automation features. There's an extensive FAQ section split into comprehensive categories, which includes answers to questions like how to add a payment button to your website and how to use the coupon feature. There is also a library of vcita guides which walk you step-by-step through each process so you can become an automation pro! You'll be able to send automated emails and of course, set up your own scheduling and booking system.
So what are you waiting for? Sign up now for a free trial, and find out how much time you could be saving (and therefore money you could be earning) with automation.