"A change would do you good," Sheryl Crow famously said.
This year at vcita, we're hitting the ground running with good change:
a rebrand that rings true to our current mission, vision, and services. 🎃
Why Rebrand, Why Now
If you started using vcita recently, you may not know that we actually opened shop back in 2010. Yup, we're not as young as we used to be (ouch!) but with age comes experience, self-knowledge, and growth.
One thing that we realized about ourselves was that while we were busy trying to help small businesses have the best possible online presence,
we had inadvertently neglected our own brand identity for too long (double ouch!).
While vcita grew in size, scope, and reach, we didn't stop to reassess and redfine who we are, what vcita stands for, and what our key messages to our community are.
So we went back to the drawing board and after several months of soul-searching, foosball-playing, salted-peanut-munching, and mandala-coloring, we had our answers.
It's our pleasure to share here the five key values that form our brand identity and how we've translated them into visual concepts and designs.
1. We Put People First
Behind every business is a person. A real, live, breathing person. (Like, you know, you.)
Our priority is to see and serve that person. You deserve a more fulfilling, more successful workday. You deserve support in your efforts to create a thriving business. That's what we're here for.
When you have a frustration, it's our job to listen.
When you have a challenge, it's our job to help.
When you have a need, it's our job to respond.
How will you see this reflected in our brand
We have a new logo!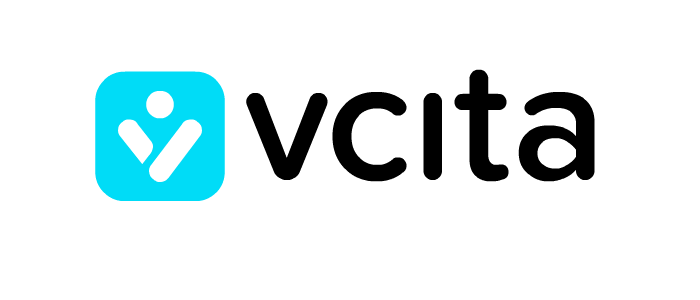 The new logo, with its fresh illustration of a person, reflects our desire to put people at the heart of everything we do. The logo's outstretched V-shaped arms symbolize both you reaching out to us for help and us reaching back to support you.

2. We're Friendly and Eager to Communicate
When we talk about helping and being there for you, we're not thinking of ourselves as an aged Yoda-like mentor.
We're real people, too – and friendly ones, to boot!
And that's exactly why we have a Facebook group where we invite clients to talk to us about anything and everything.
There's nothing we like better than saying "hello" and getting a smile and a hello back from you. Getting personal with clients and staying accessible at all times truly means the world to us.
How will you see this reflected in our brand
When we needed to decide on our new color palette, we knew we wanted friendly, informal colors that capture our team's energy and enthusiasm. Our new color scheme extends a warm, personal, feel-good invitation to get to know us better, and let us get to know you.
3. We're Happy to See New Technology and Old-School Values Come Together
Say WHA?
It sounds like an oxymoron, we know.
But while our roots as a tech startup mean we naturally live, breathe, and dream technology, we see it purely as a means to an end. The end being the old-school personal service and connection that small business owners (like you!) deliver to their clients.
When we hear about the 84-year old beekeeper on the Greek island of Ikaria who requires at least 20 minutes of small talk before he'll get up and retrieve honey for you to buy, we smile.
If you stop by the vcita offices, we'll chat you up and offer you several cups of coffee before we're ready to get down to business. So be forewarned: if you're in a rush, better to take a rain check.
For us and for our clients, small business is about the building of relationships and the involvement in the day-to-day life of their clients and communities.
Every new techy tool we develop for vcita is intended to support those old-school small business values.
How will you see this reflected in our brand
When we chose the font that was going to give over our message on our new site, we looked for a font with elements of the old and the new. We chose Montserrat, which we feel is a perfect blend of the traditional and the modern.


4. We Believe in the Power of One
Building a sustainable business is hard work. Building it as a one-person band is ten times tougher. As a platform that serves many solopreneurs, we believe in the power of each and every individual to create great things and inspire a positive change in the world.
While we're proud of all our clients, we're especially thrilled to see driven individuals taking the plunge and commitment to fulfill their dreams, regardless of the risks and sacrifices that may be involved.
Nothing inspires us more than seeing our clients think big, try big and do big.
How will you see this reflected in our brand
Our new visual language, made up of small human figurines, pays homage to the courage and resilience of small business owners who set out on their own to pursue their passion regardless of the challenges they face.
5. Our Best Work Comes Through Play
Yes, we have degrees and titles. If you ask nicely, we can dig them out of our files for you.
But most of the best lessons we have learned about business and life, we didn't learn at school.
Methodology and structure are important. But nothing beats the power of imagination, curiosity, and play.
vcita elders will likely tell you that if you're looking for a game-changing idea, start at the foosball table…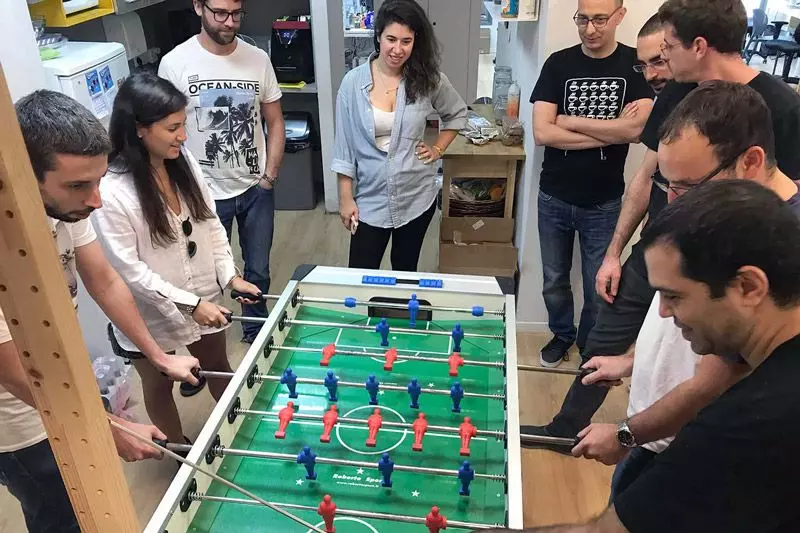 As a team we like t-shirts over suits, tacos over Beef Bourguignon, and playfulness over perfection. Our best ideas come when we experience the world like kids – curious, uninhibited, and fully immersed in the moment.
How will you see this reflected in our brand
Our new series of icons and illustrations reflects the optimism and playfulness we inject into everything we do.

What You Get is What You See
Cutting-edge tech supporting old-school small business values.
Real people connecting with real people.
Warmth, a friendly face and a helping hand.
Belief in what you can accomplish as one determined business owner.
All work… AND all play.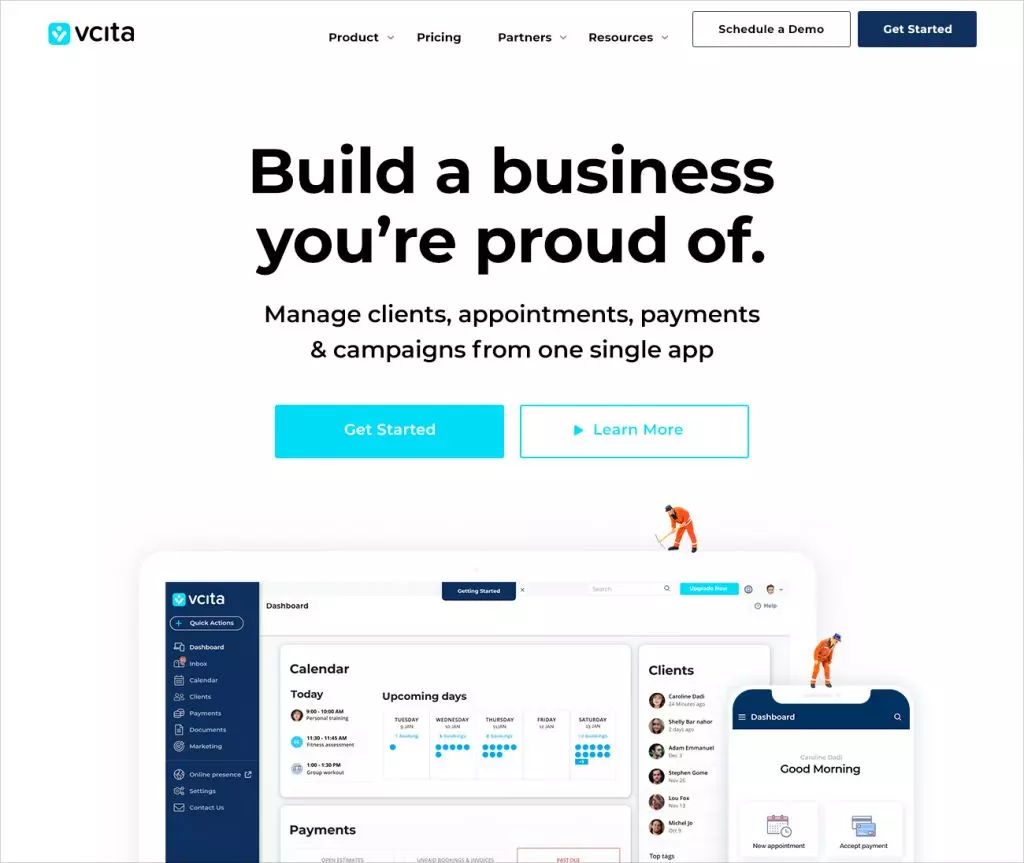 That's who we are. That's what you get.
And thanks to our rebranding, now that's what you can see.