No matter what type of business you run, you're always looking for ways to increase revenue. Maybe you are a life coach seeking to expand your client portfolio. Perhaps you own a boutique nail salon and want to attract more customers to keep your newly hired employees busy. There are different routes you can take, but they all have the same beginning: successful lead management.
What is a lead?
In sales and marketing terms, a lead is someone who may be interested in your product or service. You typically reach them through email marketing, social media campaigns, and other promotional activities aimed at your target audience. They respond by clicking through to your website and providing some basic information on a data capture form. The way that you nurture and manage them can mean the difference between them becoming a customer and them going away.
What is lead management?
Lead management is the process of identifying, tracking, and managing potential customers. It generally includes the following processes:
Lead generation: You raise awareness of your product or service using tactics like email campaigns, blog posts, social media announcements, and even local events.
Data capture: People respond positively to your marketing efforts and submit their data.
Data evaluation: Prioritize the data based on how close each lead is to becoming a customer. Those in the decision-making phase may be receptive to a sales call while leads who are in the awareness or consideration phase may need a little nurturing.
Lead nurturing: After identifying where each lead is at in the buyer's journey, focus further marketing efforts and communication on taking them closer to becoming a customer.
Lead management is a fundamental way to grow your business today. Very few leads convert on the first impression, so you have to nurture them over time. When you have a system in place, you'll be able to take informed and appropriate actions that engage your leads and make them more comfortable with the decision to buy.
4 tips for successful lead management
Lead management may not be rocket science, but to be successful, you need to take a strategic approach. Below are 4 tips that can set you up for success.
1. Know your customer
Who is your customer? Fashion-conscious young women who crave the latest nail trends? Retirees who need coaching services to help them start their own business? If you sell B2B, what industries are your customers in? What decision maker are you selling to? This information ensures that your sales and marketing efforts are always aligned.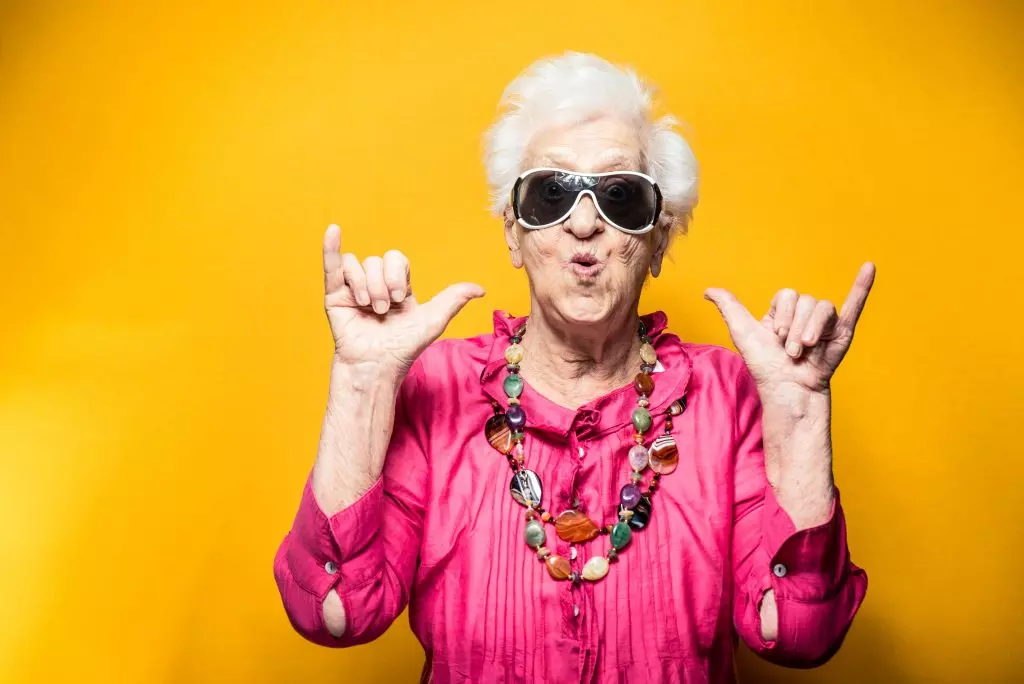 2. Collect key information from leads
A data capture form whose only fields are 'Name' and 'Email Address' won't give you much to work with. If your ideal customer is a mom working from home, ask for details about gender, job title, and anything else that will identify a lead as an enterprising mom. Once you identify what information you need to collect from them, update your online forms accordingly.
3. Nurture leads who aren't ready to buy
If a lead doesn't appear to be ready to buy yet, develop a relationship with them over time. You can do this by using 'drip' marketing, in which you send a series of relevant messages and offers over time, usually via email. Time each communication carefully so that your efforts are not perceived as spam.
4. Use client management software
Investing in a client management software will save you and your team a lot of time and money. A good package will include:
Contact information importing and exporting
An app version that lets you manage leads on the go
Lead nurturing capability (includes landing page building and email automation)
As a first time user of client management software, vcita is a great fit. It's simple to use, doesn't come with a range of excessive features, but offers everything you need for the full lead management cycle:
A website scheduling and calendar widget that you can customize with a 'book now', 'schedule now' or 'purchase now' button to capture leads.
Client database to store all your contacts (import lists and sync easily with existing contacts)
Lead tagging and classification
Email templates and SMS campaign library to create effective nurture drips.
Automated client follow-ups and notifications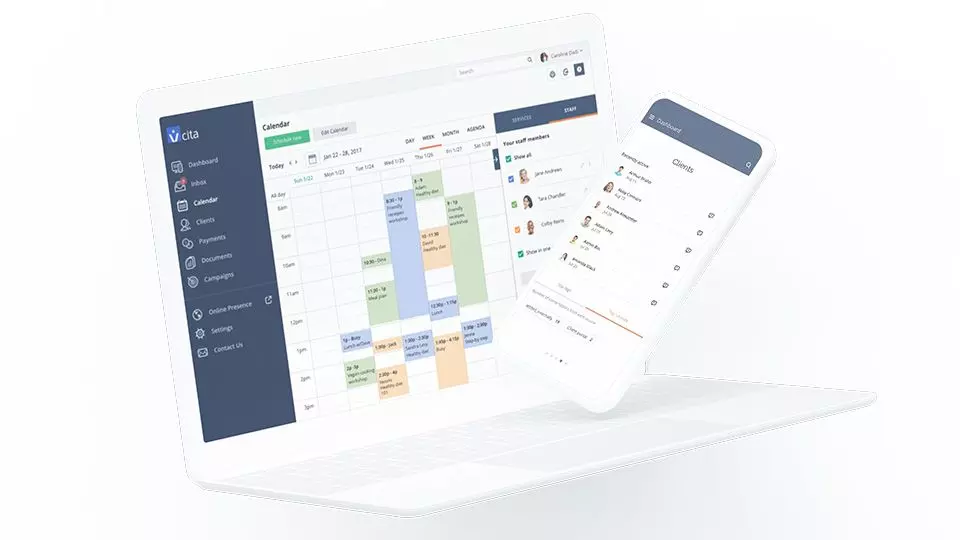 [button link="https://www.vcita.com/signup?o=Client_Management_Software" type="big"] Start managing your leads with vcita[/button]
What is lead nurturing?
Lead nurturing is the process of strengthening relationships with individual customers so that they become loyal followers of your brand. These leads are 'qualified', meaning that they have already shown an interest in your business.
Popular and effective examples of lead nurturing include:
Targeted emails with content that's relevant to the recipient. If they have expressed an interest in gel nails, for example, you could email them information about gel nail care products you offer or any specials you may be running. According to DemandGen Report nurturing emails get up to 10 times the response rate compared to email blasts.
Strategic landing pages that reflect where they are in the buyer's journey. For example, if they're in the final decision-making phase, a 'free webinar with purchase' page could encourage them to book a coaching session with you.
Regularly updated blogs with fresh and interesting content.
Online resource center that presents visitors with information on your products and services.
According to the Forrester Group, companies that know how to nurture their leads generate 50% more sales-ready leads at a third of the cost. When you consistently deliver quality content that increases brand awareness while remaining relevant to their current position in the buyer's journey, you stand the best chance of converting them into a customer.
4 tips for successful lead nurturing
Below is a list of 4 tips that small businesses can use to maximize the success of their lead nurturing campaigns.
1. Make it personal
When emails are carefully tailored to the interests and needs of your leads, their message will resonate more strongly. Avoid 'Dear Customer' messages that look too generic and insincere. Instead, use the person's name and ensure that the content is relevant to any interests they may have expressed or actions they have taken, such as downloaded a free ebook from your site.
The key to a great customer relationship is personalization.
2. Educate
You educate leads by giving them information and insights they need at their current state in the buyer's journey.
If they are in the awareness phase, where they are familiar with your brand, share some blog articles or industry news.
Those in the consideration phase aren't ready to commit yet but will find value in a product demo or free sample.
Those who have progressed to the decision phase (they want the product, but will they get it from you or a competitor) are likely to be impressed by product reviews and customer testimonials.
3. Re-engage
If you find that leads aren't being as responsive (for example, not opening your emails), you can re-engage them by asking their opinion ("We're thinking of offering nail decals. What do you think of them?" or offering an incentive like a free sample. With incentives, make sure you create a sense of urgency by offering limited quantities or imposing a deadline.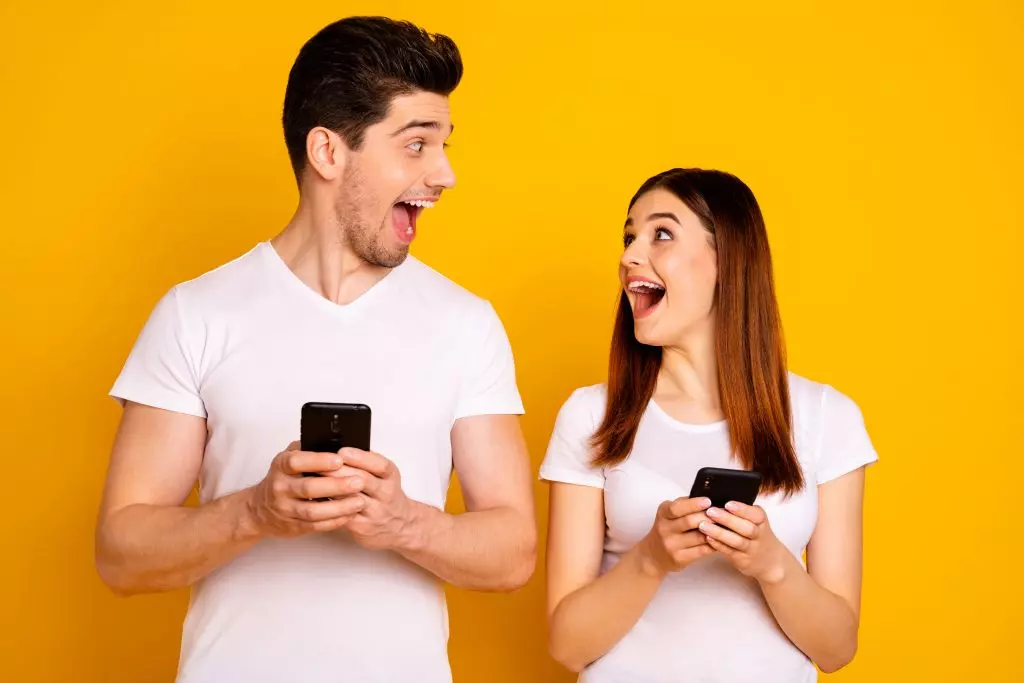 4. Address pain points
When you address pain points, you're telling the lead what's in it for them if they buy. What problem does your product or service solve? Why should they choose you instead of a competitor?
If you run a coaching business, you could offer video sessions to those who are too busy to travel to your office. If you're a tattoo artist, you could explain how you can refresh beloved but old tattoos and post pictures of your work on Instagram. Quality lead nurturing is an essential part of your lead management strategy.
[button link="https://www.vcita.com/signup?o=Client_Management_Software" type="big"] Start nurturing your leads with vcita[/button]
Conclusion
As your business grows, your lead management will become more complex. Engaging 100 leads is a lot different than managing 1,000 or even 10,000. Once those leads become customers, you have to nurture the relationship to keep it going. An excellent lead management system that includes a multi-featured software will make it easier to scale your efforts and stay successful.