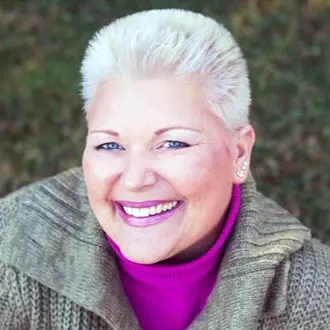 Every business owner knows how frustrating it is to collect money from slow-paying clients.
Victoria Meyer, a wedding officiant from Indianapolis, shares how she uses vCita to screen clients, avoid unpleasant collection calls and focus on delivering a professional service.
Tell us a little bit about what you do…
I am a professional wedding officiant. I'm an online-ordained minister, which makes me able to legally marry couples where I live in Indiana, USA.
I got ordained 16 years ago because I thought it would be fun to marry people. I also felt passionate about helping couples get married any way they want. I had a bad experience getting married in my church and I wanted to make it better for other couples. I wanted to be able to marry anyone: atheists, agnostics, Christians, interfaith couples and the LGBTQ community. Your choice, no judgement. I've been a professional wedding officiant for 8 years and a full time wedding officiant for 6 years.
How did you come to use vCita?
I work with people from all across the world, and at some point scheduling was a big hassle for me – especially with people outside my time zone. One day a friend of mine sent me a link to their vCita calendar, and I simply loved it. It's saved me a lot of back and forth.
Now clients schedule appointments online, and I can easily send them a client agreement form, prepare notes for the meeting and collect upfront payments.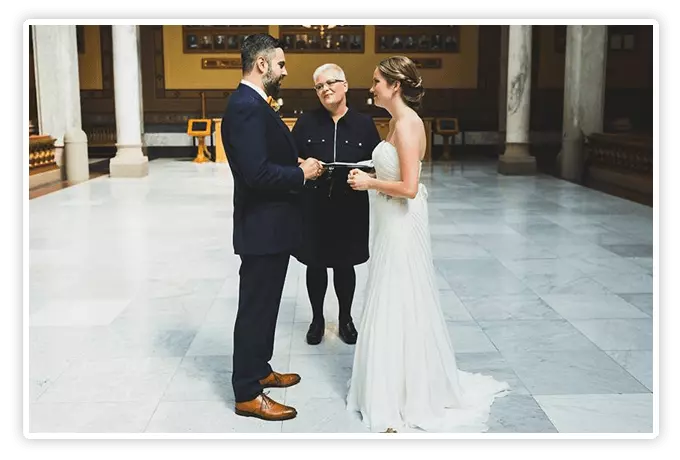 What made you start using vCita? What kind of problems were you experiencing?
I became a full-time wedding officiant when the marriage laws in Indiana changed. They decided they would no longer marry couples in the majority of courthouses in Indiana. You could no longer just "run down to the courthouse and elope". Couples were forced to find someone other than a judge to marry them. I was in the right place at the right time to create the first very low-budget service catering to couples that just needed a quick signature on their marriage license and a short ceremony. It was an awesome opportunity and an amazing experience for the first two years.
Then, it became completely out of hand. People started taking advantage of my kindness. I was providing the service out of my home and some people thought it was OK to get there whenever instead of keeping their appointment. Other people would just not show up. I had to find a way to make my business work for me and hopefully not alienate my potential clients. At the same time, I did want to alienate some clients… If a person is unable to schedule an appointment online and make a payment, maybe I really don't want their business.
I provide a variety of services from budget options to large formal wedding packages. I received direct emails and emails through the contact form on my website, through my paid advertising on wedding websites and through social media. My calendar was on my phone and everything was done manually. Considering the volume of customers I have, the percentage of mistakes is very low; however, a wedding is not something you want to mess up, especially if that couple has been planning over a year. I needed to find a way to put all of my correspondence and payment records in one place.
I've been using vCita for over a full year now and my records have never been better.
Tell me a little bit about how you use the payments feature and how it helps streamline your workflow.
I require payment when booking. I never knew how awesome it is until I went to a wedding and didn't have to wait for a newly married couple to pay me. It used to be so awkward! Now it's all done in advance and no-one has to worry about it. My stress has practically been eliminated! Some cultures prefer cash to card. Other cultures don't pay until services are actually rendered. Every culture has cheapskates that want to put off paying as long as possible. Now, it's just policy –  no payment, no appointment.
While the majority of my clients pay through PayPal while booking online, there are others who prefer to pay with credit card over the phone and others who pay cash for last minute appointments. I'm able to record all of my payments and how I received them. I've been using vCita for over a full year now and my records have never been better.
How has vCita helped grow your business?
For me, I've been able to eliminate unreliable clients. It was the hardest thing to do. I was worried I would alienate some potential customers and I actually did, but that was the point. I don't have no-shows. I do have cancellations, but I figure if they were able to make the appointment with a payment they were making the appointment in good faith and I wasn't scheduling my whole life around them in vain. I work less to make the same money because I'm able to schedule my time more effectively.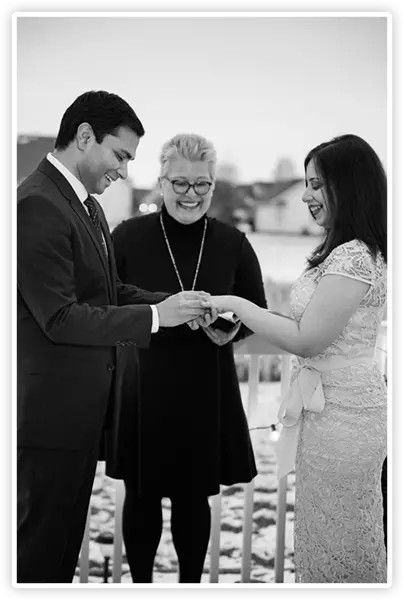 Feeling inspired? Try vCita free for 14 days!