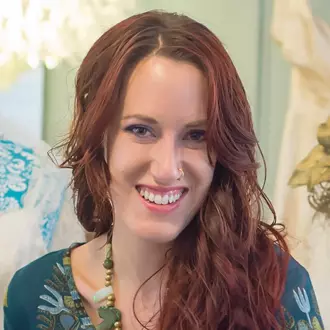 Any business owner would agree that communicating with clients is at least 50% of the job. Effective client communication can turn leads into clients, and current clients into repeat business. However, keeping in touch with clients can also turn into an impossible, time-consuming task, and inadvertently damage other aspects of your business.  Luckily, there's an easy solution to this problem. Read how Janay Mallela manages to automate client communications, meet her clients' expectations and deliver a high-end product.
Tell us a little bit about what you do…
I create handmade organic wedding gowns for brides. I offer some other services as well, like redesigning and altering heirloom dresses. I've actually been doing this my whole adult life; I started when I was 18, making my first wedding dress. I have a wonderful, local staff of women here that help create all of the magic that we do for brides.
I'm able to do what I do well for my brides because I have this amazing virtual assistant.
What sort of problems were you experiencing prior to using vCita?
I wear a lot of hats as a business owner, so I do all of the customer-related tasks myself: emailing, scheduling, fitting, meetings, etc. I was spending all of my time doing admin and coordination, and that back-and-forth was just so tiring. I wasn't able to deliver consistent reminders and as a result people wouldn't show up to appointments. I was just spending so much time and getting quite frustrated that people weren't showing up for appointments or coming prepared.  
How does vCita help you solve these problems?
Now I have a whole system to make my bride experience really seamless (pun intended!).  It's a super relationship-driven business; brides have a lot of money and emotions riding on their dress, so their expectations are very high. With vCita I have a totally seamless way of interacting with clients, so I can easily meet and manage their expectations.
How did you hear about vCita?
I was researching other companies, until one day I found vCita on someone else's website. I saw the widget with the "powered by vCita" link and thought, "What is this magic? I need this".
vCita saved my business, having all of my client information in one place.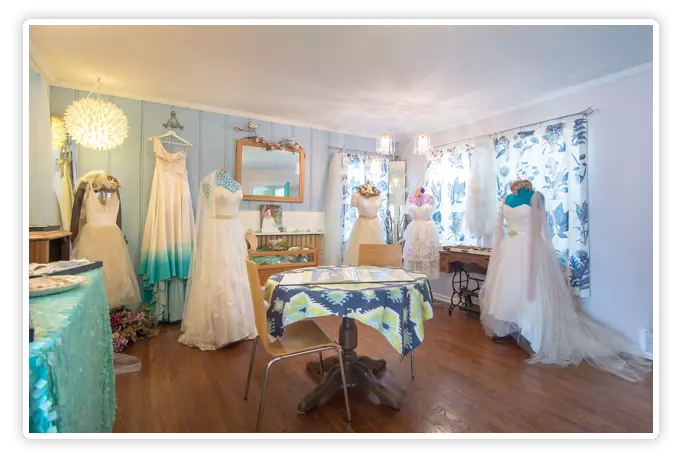 Which features do you enjoy the most?
I think the website integration with the scheduling is a feature that I use probably hundreds of times a day. My store is very unique because I only see people by appointment; as far as I'm concerned if someone shows up here and it's not popping up on my phone, then we don't have an appointment. We're working on sewing now, so the online scheduling ability enables me to kind of have a life as an entrepreneur and have a good flow to my day. When clients reschedule, I immediately get a notification.
I also like being able to keep track of payments, meetings and conversations through vCita. For me having a record of all of the conversations we have gives me some security in knowing that we have things in writing and I can always refer to them. My email, which I've had for 15 years, recently got wiped out. Luckily, I had all of my client messaging, appointments and payments through vCita, so my business didn't suffer. vCita saved my business, having all of my client information in one place.
What sort of feedback do you get from clients?
I get rave reviews from my brides. They really love having appointments automatically added to their calendar and enjoy the reminders and follow-ups.
How does vCita help your work-life balance?
One thing that I love is being able to block off personal time on my calendar. It allows me to schedule a time to go on a lunch break or take the dog out, and generally have time for myself; just putting self-care first, so I'll have the energy to care for my brides.
Let's get down to numbers. How does vCita help your business grow?
I can't remember the last time I had a no-show. I would say it happens once a year now, whereas before it could have happened once a week. My revenue has gone up because it's easier for clients to reach me and there are many ways to communicate with me: I can do Skype meetings with brides from all over the world; I can do phone calls; or I can do face-to-face meetings. My business just feels and looks more professional. I'm able to do what I do well for my brides because I have this amazing virtual assistant.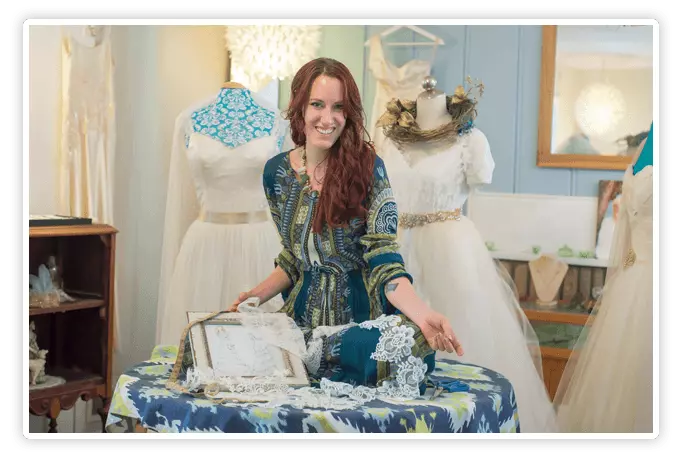 Feeling inspired? Try vCita free for 14 days!