Customer reviews and case studies
Find out how businesses just like yours take their client interaction to the next level and leverage vCita to drive more business and provide a superior service experience
Dr. Khambatta – driving more leads from website
Offering self-serve online scheduling directly on his website, Dr. Cyrus Khambatta of Mangoman Nutrition and Fitness generates a constant stream of leads and new business opportunities.
"For a very minimal cost, you can generate a lot of revenue… Adding vCita to our website dramatically increased the number of leads coming in, which are then being converted into paying customers."
Dr. Shari Taylor – saving precious time
Offering self-serve scheduling and easy payment options to her clients, therapist Dr. Shari Taylor was able to save time on day-to-day logistics, giving her more time to pursue the work she loves to do – helping people improve their daily lives.
"I wanted clients to be able to schedule and share files with me right away directly from my website – without having to login, create an account, etc."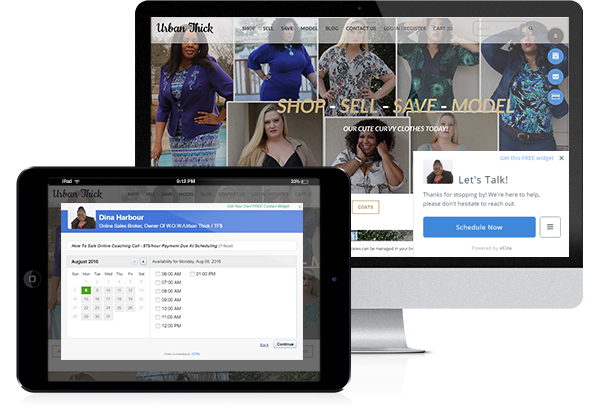 Urban Thick – expanding the online offering
Find out how Dina Harbour expands her business offering into more than just an online retail shop. Using vCita, she deepens the relationship with existing clients and makes connections with new ones.
"With vCita, I no longer miss out on potential new business opportunities. Now I can be a lot more available for clients' questions and needs."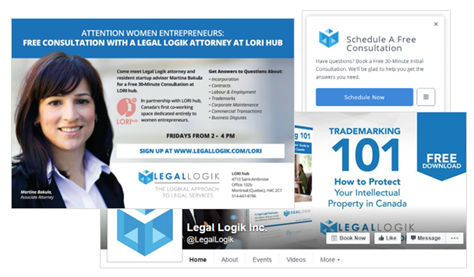 Legal Logik – providing an innovative online experience
Canadian law firm Legal Logik uses vCita LiveSite to connect with prospects and clients, generating new leads and engaging more clients on their website, email campaigns and social media.
"We use vCita to empower clients to schedule an appointment online by themselves, sparing the email or phone tag and making it a stress-free experience."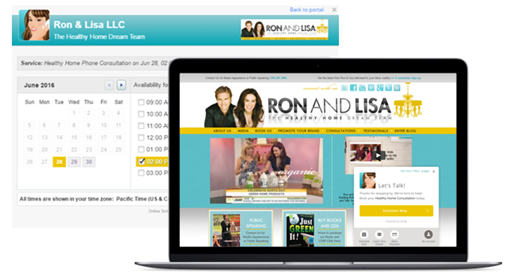 Ron and Lisa – building a stronger online presence
In search of ways to increase conversion from their website, Ron and Lisa (aka "The Healthy Home Dream Team") found vCita's LiveSite and broke new grounds.
"vCita helps us save valuable time on scheduling, rescheduling, reminding, etc – freeing us up to focus on other things."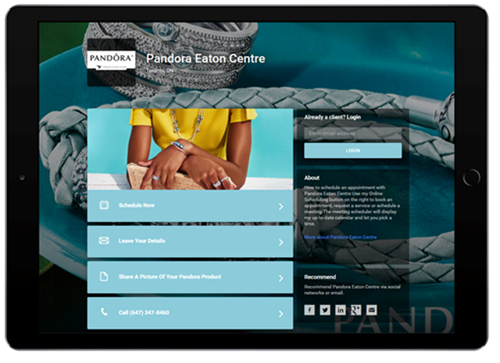 Conscious Commerce and Pandora – reaching out to clients
vCita partner Conscious Commerce builds a complete solution for Pandora jewelry manufacturer, bundling vCita with Constant Contact and DudaOne.
"During our March bracelet event we were able to book 525 appointments in 6 of our locations over a 18 day period. Almost 30 appointments per day were booked by vCita Live Site. We are increasing our ability to communicate with our clients."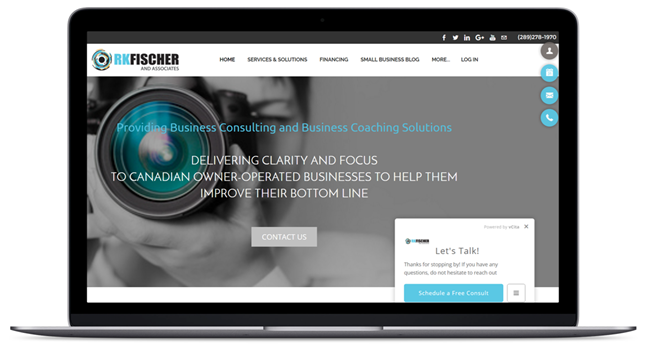 RK Fischer & Associates – increasing productivity
This Canadian business consulting and coaching firm looked for a way to reduce the amount of time spent on scheduling and coordination. After trying out several different online scheduling solutions, they found vCita to be a great fit.
"I used to spend 30 minutes back and forth with every scheduling of an appointment to now spending 5 seconds to accept an appointment which can only be scheduled when I am available."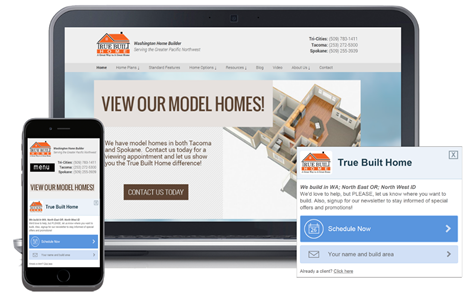 True Built Home – increasing website and email campaign conversion
True believers in the importance of quality interactions between client and business, Lewis D. Mann, founder of True Built Home, leverages vCita to increase conversion and provide amazing customer care.
"LiveSite helps me ensure every client is met with exceptional service from the very first contact through the final home sale. We receive client requests daily with at least three to four qualified leads each day through vCita."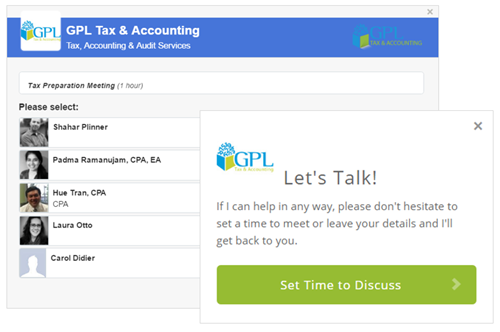 GPL Accounting – increasing response rate to 70%
Faced with business seasonality, tax and accounting firm GPL rises to the challenge of inviting and reminding clients to schedule end-of-the-year tax appointments by sending online scheduling invitations via email.
"Our clients can book appointments online – right from their smartphone — instead of procrastinating until the last minute. It saved us at least 150 hours of phone calls and coordination during tax season."

ShopKeep – igniting sales and fueling frowth
As ShopKeep grows, adopting new tools for online scheduling and client interaction proves a successful business decision. Using vCita in their Marketo email campaigns increases conversion and results in more sales and growth for this cloud-based POS system.
"LiveSite is easy to use, client-centric and it looks great on mobile. vCita goes the extra mile to ensure the software is easy, comfortable and right the first time. It's been key to our success in sales."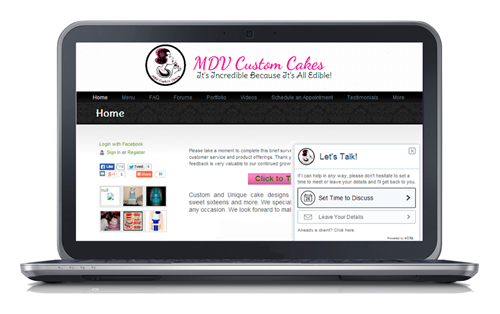 MDV Custom Cakes – eliminating no-shows and cancellations
Cake artist Melody Velez was spending too much time on the phone scheduling tastings and booking orders. After finding vCita, her clients can now book in person tastings and phone consultations online with just a few clicks.
"The LiveSite self-service client portal is a great resource for my clients as they can review past orders, payments and other information at their convenience."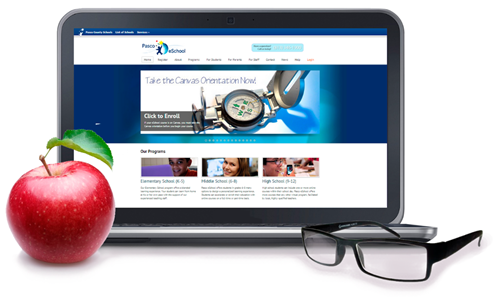 Pasco eSchool – facilitating scheduling and eliminating double bookings
With the high volume of appointments being made between students, parents and teachers, Pasco eSchool finds vCita to be the perfect tool to schedule meetings and other school activities.
"We needed a reliable solution that was intuitive and easy to use. vCita delivered as promised, taking the chaos out of scheduling teacher-student meetings."

A House of Style Beauty Salon – efficient client interaction
As her client base expanded, managing client information, payments and invoicing became more time consuming for stylist Leslie Croskey. Adding vCita to her website allowed her to step up her client interactions, from the first touch through the entire transaction.
"vCita manages my business so I have more time to do what I do best—taking care of my clients."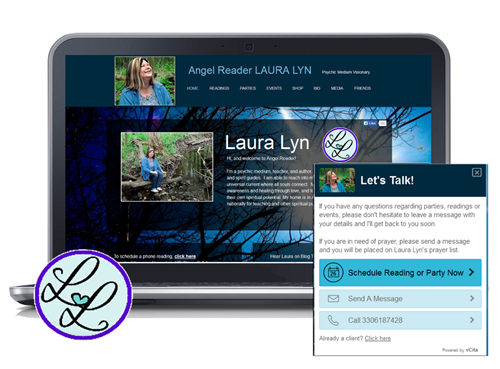 Laura Lyn – saving time and accelerating business
Spiritualist Launa Lyn manages to dramatically increase engagement with 20 messages and 8 bookings each day through vCita LiveSite.
"With vCita LiveSite, I have more time and resources to funnel into marketing and other activities to grow my business, rather than always trying to catch up with my business."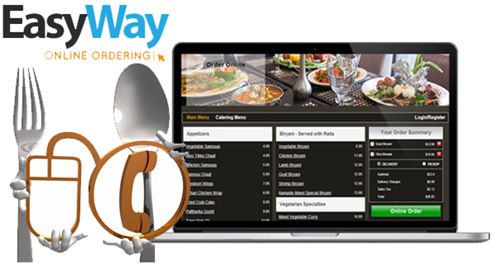 EasyWay – providing instant scheduling gratification
EasyWay finds that allowing website visitors to schedule an appointment online means not losing clients to another vendor because it was after business hours.
"If I create technology to modernize food ordering, my website should offer the same cutting edge technology when it comes to interacting with clients."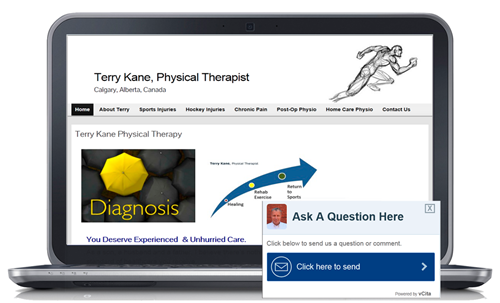 Terry Kane – offering patients mobility & flexibility
Physical therapist Terry Kane looked to deliver the highest possible standard of care without having to hire additional staff. Using vCita to let clients schedule and pay online helped capture more business and deliver amazing service at minimal cost.
"Patients are empowered to book appointments whenever they want at a time that fits their schedule without having to speak with a busy receptionist."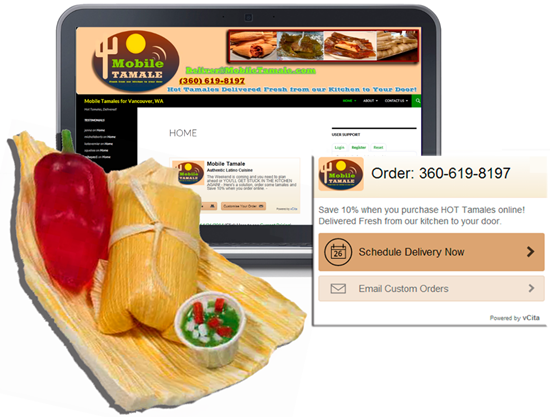 Mobile Tamale – 70% of deliveries ordered through vCita
When phone orders were ringing off the hook, founder of Mobile Tamale Norma Du looked for a better process for deliveries. With vCita, Tamale lovers now easily order and pay online, with complete visibility to their order history.
"vCita took an ordinary website and transformed it into a LiveSite, creating new sales opportunities and helping me deliver amazing service eliminating time consuming coordination."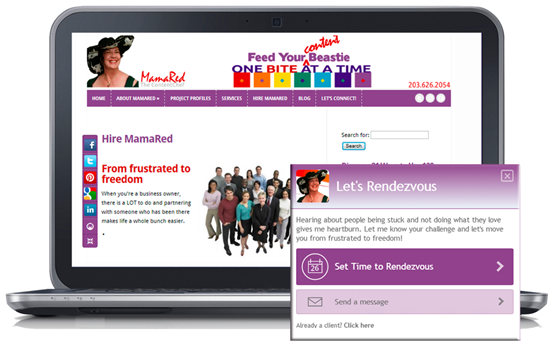 MamaRed – transforming website to engage clients
MamaRed's business was growing and she was booking meetings with clients in different cities and time zones. With vCita, connecting with her is now hassle-free – scheduling and rescheduling appointments is easy, streamlined and automated.
"My clients love the convenience. I can also send a link to schedule time within an email or social media, and I have never had to tell a client how to use vCita as it's so intuitive and easy to use."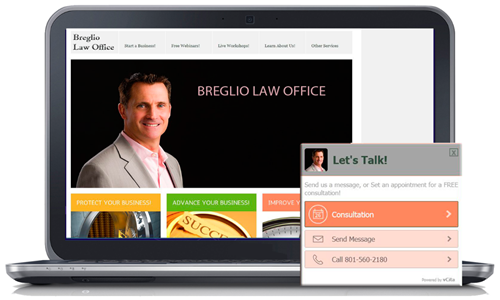 Breglio Law – streamlining operations and delivering amazing service
In order to remain competitive in a tight market, managing partner Jeff Breglio of Breglio Law wanted to provide his clients greater accessibility while keeping his staff in sync. Using vCita LiveSite streamlined the scheduling process and eliminated double bookings and other scheduling mishaps.
"Our first priority is to serve our clients, and with vCita we deliver on that promise, providing 24 hour access to our legal services through our LiveSite."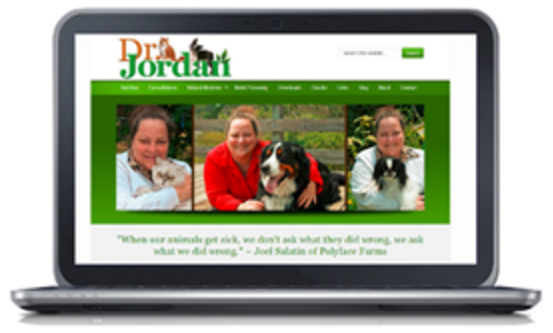 Dr. Jordan – growing the practice worldwide
Practicing veterinarian Dr. Patricia Jordan uses vCita's end-to-end client engagement solution to help bring quality pet care to pets and owners in multiple time zones and geographic locations.
"I have provided care for patients as far away as Dubai, Newfoundland and Mexico. With vCita, I'm able to provide care to any animal anywhere. 
Join over 100,000 vCita users and redefine your client interaction with LiveSite