Does it ever seem like all the marketing and sales blogs on the internet are talking to entrepreneurs who sell products?
And if they do talk to service providers, it's only to convince them that they should turn their service into a product?
But you're a proud service provider who just wants new ideas to sell her service.
We salute you! So we've written this blog with 5 different service-selling ideas you may not have tried yet – just for you.
1. Display video testimonials from customers
We've all heard that customer testimonials are key to marketing your business. Trust, social proof… it's all the goodness of marketing wrapped up in a little package of a happy customer publicly touting your business.
The more impact you want your testimonial to have on potential clients, the more real it has to be, making video a medium of choice.
Oh, no! You mean I have to ask a client to record a video for me? That's so… intimidating.
We know.
It is.
But it's worth it.
Before you work up the courage for the big ask, however, you need to know what you're asking for. What makes the most convincing testimonial?
"This service was AMAZING and I highly recommend it to EVERYONE!" sounds nice, but won't have much impact.
Powerful testimonials get their power from the specifics:
Who the client is
What their issues were before they used your service
What positive change have they experienced since they used your service
Here are two powerful examples you can use as models:

Trudy describes how stuck she was in marketing her service, even though she had tried almost every recommendation she had read about. When she worked with entrepreneur coach Dov Gordon, however, she was blown away by his no-nonsense manner, investment in her success and ability to open her eyes to aiming higher than she had ever aimed before. After her work with Dov, Trudy has a new, clear marketing plan, potential clients and partners, and confidence.
Anita Kapoor, director of Face Clinic in SoHo London, describes how she suddenly lost her business partner. Accounting and business development firm The WOW Company was instrumental in showing her the weaknesses of and threats to her business and how to address them. Anita now feels her business is much more robust, and she has management skills she never thought she'd have, enabling her to predict and deal successfully with business challenges.
How do you guide your clients to give you testimonials like that? Groove gives a nice rundown on how they get specific, detailed testimonials from their customers.
Pick your favorite client and give it a try!
2. Create a special on-demand service
When you sell products, you can easily take advantage of holidays and special occasions to vary what you offer.
Uh, you can tell what holiday this is for, right?
But what if you're an NLP therapist? Or a yoga instructor? That doesn't lend itself to Valentine's Day specials!
Except, with a little creativity, it sure does.
How about special couples' yoga workshops all V-day long?

Or Valentine's Day self-love therapy sessions for those suffering from breakup burnout?
If you run a nail salon, try offering a special rainbow nail design for Pride Week.
If you're a business consultant, advertise pre-holiday season sales planning sessions.
Bach flower practitioners can recommend that clients "Give Your Mother a Different Type of Flower This Mother's Day."
And what about what you as a hairstylist can provide for St. Patrick's Day?
Pick the next upcoming "-Day, "-Week" or "-Month" and come up with a special service (or speical packaging).
The sky is the limit!
3. Add online scheduling
As a service provider, you live by your appointment book. If it's full, that's good news for your income. If it's on the empty side – uh, oh.
That makes it critically important not to miss any opportunity where a client wants to book an appointment.
Even if you're only open for business from 9 to 5, your potential clients' lives are open from the time they wake up in the morning until the time they go to bed at night. They can – and will – decide at midnight that they simply must have a massage the next day.
They search for a massage therapist near them and – BOOM! Your site comes up. Nice!
But here's the catch.
If you're available to book that appointment at midnight, you just landed yourself a new client.
If your website politely informs your potential client that she can call your office between 9 AM and 5 PM to make a reservation, that client is going to hit the back button fast and look for a more available provider.
How do you make sure you're available to book appointments at midnight – and 3AM, and 8PM and any other time your service might strike a client's fancy?
Online scheduling software is your new best friend.
Scheduling software (like vcita) puts a "Schedule Now" button on your website that connects to your appointment scheduler. When a potential client clicks the button, they'll be taken to your self-service scheduling system and be able to instantly book an available slot.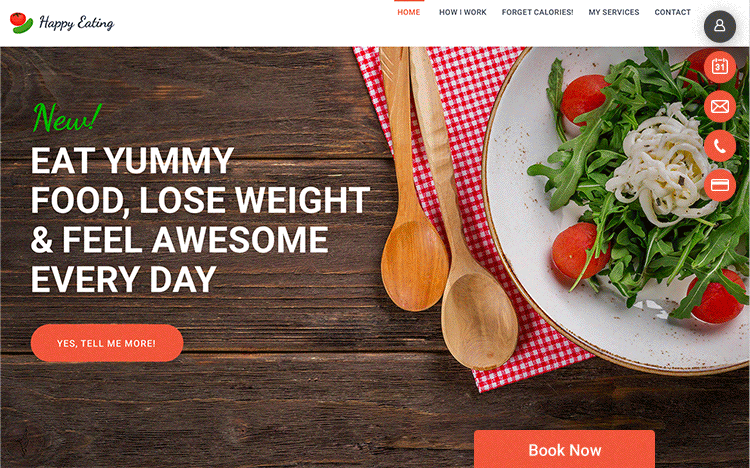 Some scheduling software even let clients book an appointment directly from Facebook and Google search (via Reserve with Google).
You'll never miss a potential client again.
Bonus scheduling tip: when your client is leaving her appointment, happy and satisfied, that's the time to book her return appointment! Don't count on her to remember; be proactive and get a time pencilled in to the calendar now.
4. Push value through your Facebook and/or Instagram account
Seeing is believing.
That truism makes service providers only as good as their portfolio. If your potential client hasn't seen your expertise at work, she's going to harbor doubts as to your ability to deliver.
Specific, detailed testimonials from real clients (see video testimonials above) can go a long way toward convincing potential clients that you're the real deal. But what's even better? When they can directly experience your "real deal-ness."
Use the platform of social media to give potential clients that direct experience in little bite-size morsels.
If you're a service provider who can "flaunt" your creations (e.g. fashion, beauty, food), flaunt away! Use your Facebook or Instagram (or whatever channel your audience frequents) as a second portfolio.
Nail Sunny, a nail salon based in Los Angeles, Moscow and St. Petersburg, makes amazing use of their Instagram account by posting close-ups of their work, tutorials and photos of the goings-on at their salons.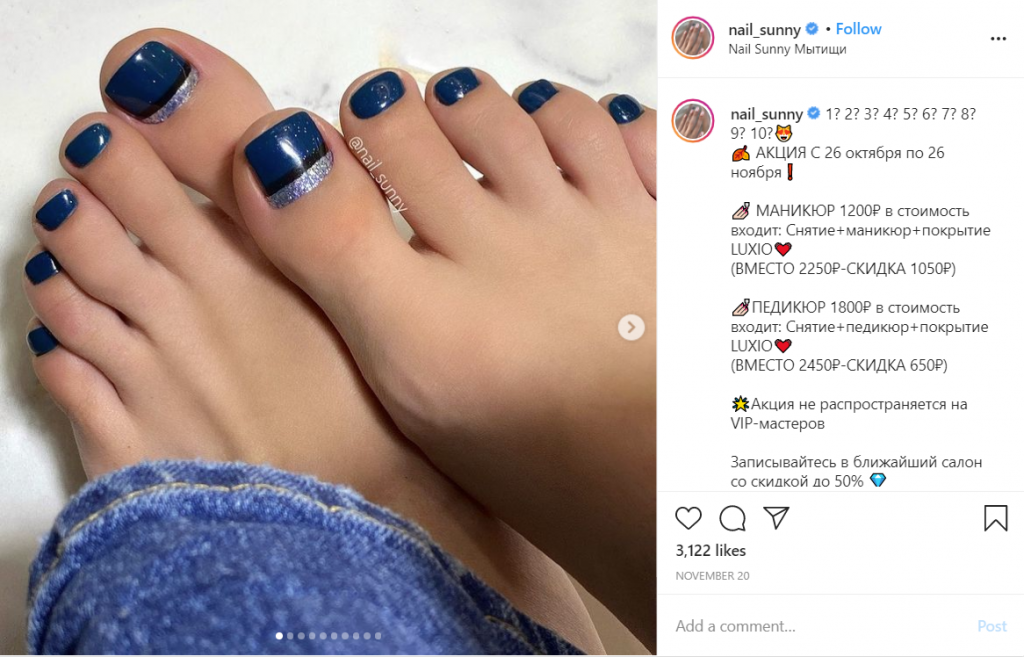 Even if your industry doesn't lend itself to the visual, you can still push value. Feature tips, success stories, how-to's – anything that can be directly experienced as valuable by your audience.
Hands on Approaches is a two-sister team of pediatric OTs that provide therapy services for children and continuing education for therapists. They use Instagram extensively – especially the Stories and IGTV – to provide value to their audience of parents dealing with developmental or emotional issues affecting their children.
Here's Evelyn, one of the OTs, with a Tuesday Tip about helping children get the most out of play. It's an informal video, recorded while walking, with captions added afterward.
And here's Amy, the other OT, sharing insights from two conversations that she had that week.
Again, totally informal – the only thing you get to see is her driving skills! But Amy's expertise comes across clearly, giving every single Instagram follower a direct sense of how good a service provider she is.
If you think you don't have time to create value for your audience, take a tip from Hands on Approaches and think again. Those few minutes when you're walking, driving, waiting in line can be used to share your valuable insights and give your audience direct experience with what you can offer them.
5. Offer packages – and structure them wisely
Let's steal a sales strategy from SaaS companies.
Ever notice how there are almost always multiple service levels, or packages, to choose from?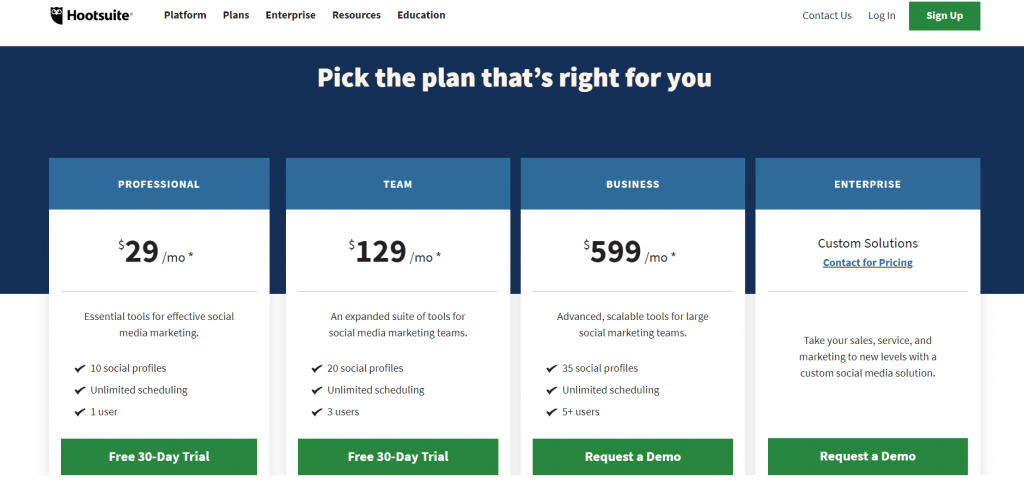 There's a reason for that.
When you have multiple packages, the choice in the mind of your potential client shifts from "do I buy?" to "which one do I buy?" (Not that they always buy, mind you, but you've upped your chances by changing the direction of their thinking.)
Note that SaaS companies almost always highlight one of the mid-priced packages as "recommended" or "most purchased." Same idea.
It's unlikely you provide Software as a Service, but you do provide Something as a Service, so you can apply the same strategy!
Take whatever it is you offer and come up with service packages on three different tiers. Make those packages the focus of what you offer on your site.
Spavia, for example, offers packages of differing lengths… and notes that the "thrive" option is "our most popular package"
Want another example? Wynns Family Psychology gets bonus points for bringing studies that back up why it'll improve your therapy results to commit to (read: purchase) a package of 10 sessions.
At your service
Here you have it: five off-the-beaten-track ideas for getting your services recognized, considered and bought.
Which one are you going to start with?