Heya.
Visit vcita much?
Did you notice a brand new "Reserve with Google" badge in your vcita account?
Wonder what's that all about?
Here's the story behind our most recent, most talked about marketing integration that has taken the vcita community by storm.
So What Is Reserve With Google?
Can you imagine life without Google?
Neither can over 1 billion people who are using Google each month to search, review, and compare information.
In fact, Google plays such a huge role in our lives that "Google" has become a verb, regularly thrown into everyday conversation ("Just Google it, duh").
But for local business owners, Google is far more than just a search engine. As top web marketer, David Krauter, puts it,
"Hands down the best traffic for local business owners on the Internet comes from Google –
there is no better place to drive hot and heavy prospects to your offers than via Google".
Still not convinced? Let's let the numbers talk. Did you know that…
Here's the deal:
If you're a local small business owner, having an updated Google business listing can tap you into a huge market of potential, intent-driven customers who are looking for someone just like you.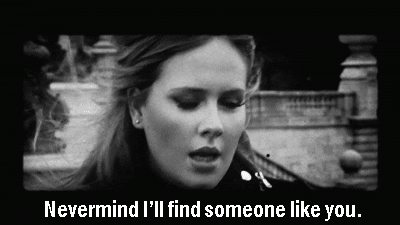 But this is only the beginning. In 2017, Google launched a new, game-changing service to its community of users.
The service, "Reserve with Google", allows Google users to discover and book local services directly from Google search, maps, or the Reserve with Google website.
The novelty? Thousands of local services seekers can now book appointments with you on the spot by clicking a "Book Now" button, strategically placed on your business Google listing.
For local business owners, this is no less than a revolution: your old Google listing is about to metamorphose into an active selling point, turning casual Google searchers into paying customers.
Fun fact: Getting listed with Reserve with Google is absolutely free. 🎃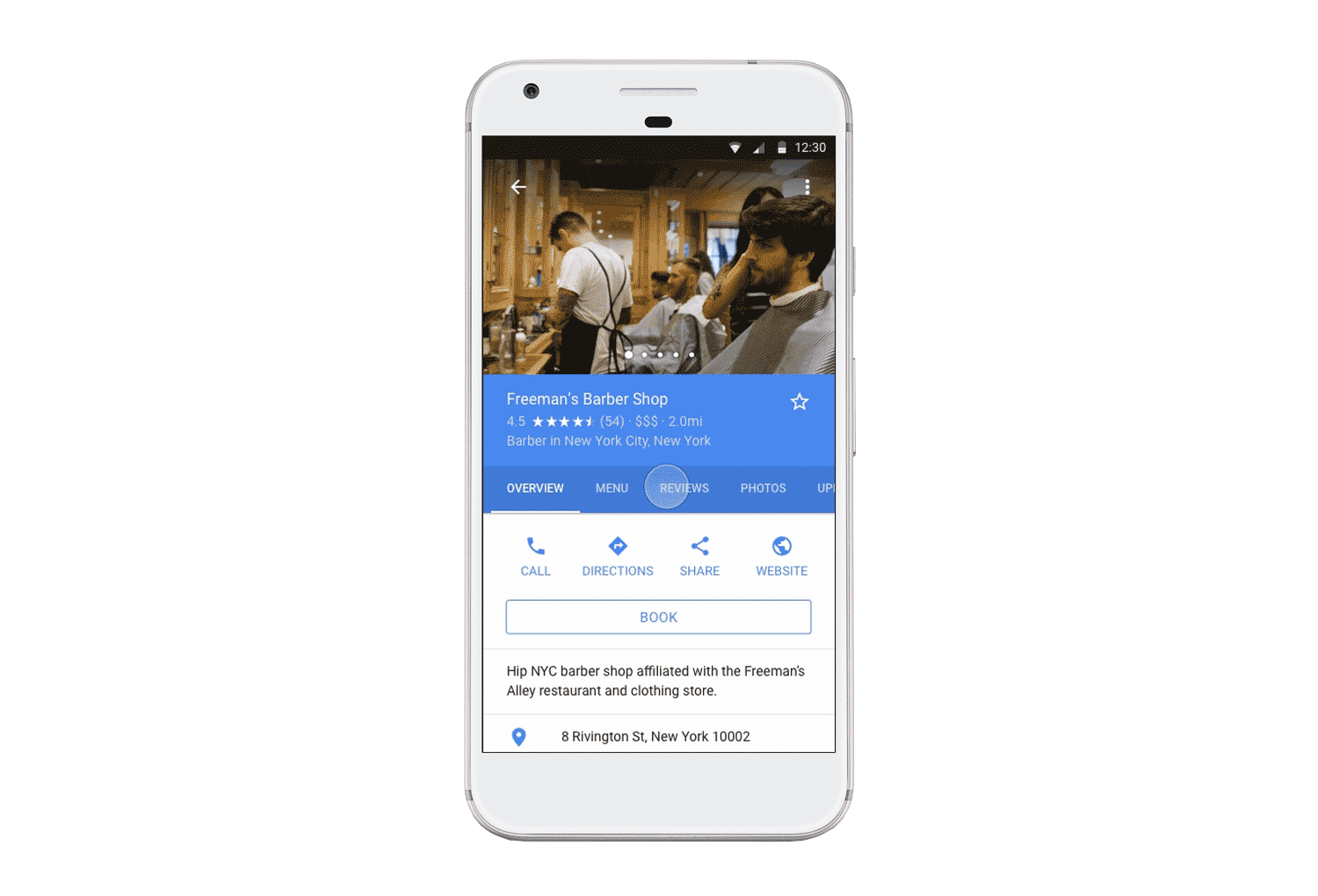 Can Anyone Join Reserve with Google?
Put simply, no.
To join Reserve with Google, you need to have an account with a supported online scheduling provider that was vetted by Google.
If you're using vcita – congrats! You can get listed with Reserve with Google as soon as today. Do notice, however, that Reserve with Google is a relatively new service, and as such, it has a few limitations you should be mindful of:
You must have a Google My Business account
You're based either in the U.S. or in Europe (more countries coming soon!)
You have a business address where you meet clients. Home-based businesses aren't supported
Your vcita account is set to accept booking automatically
Your services are set at a fixed price. Free services and services without a listed price are not supported
To avoid mismatches and disappointments, we warmly recommend that you use this checklist to make sure your vcita settings are all correct before you try joining Reserve with Google. Better safe than sorry, right?
Sounds Great! How Do I Get My Business Listed?
Joining Reserve with Google is easy. Your journey starts right at your vcita account. Log in to vcita and look at the left side menu bar. Click "Online Services", then click again on "Reserve with Google".

Click on the "opt-in" button

You'll be asked to fill in some simple information like your business name, phone, and address. Piece of cake!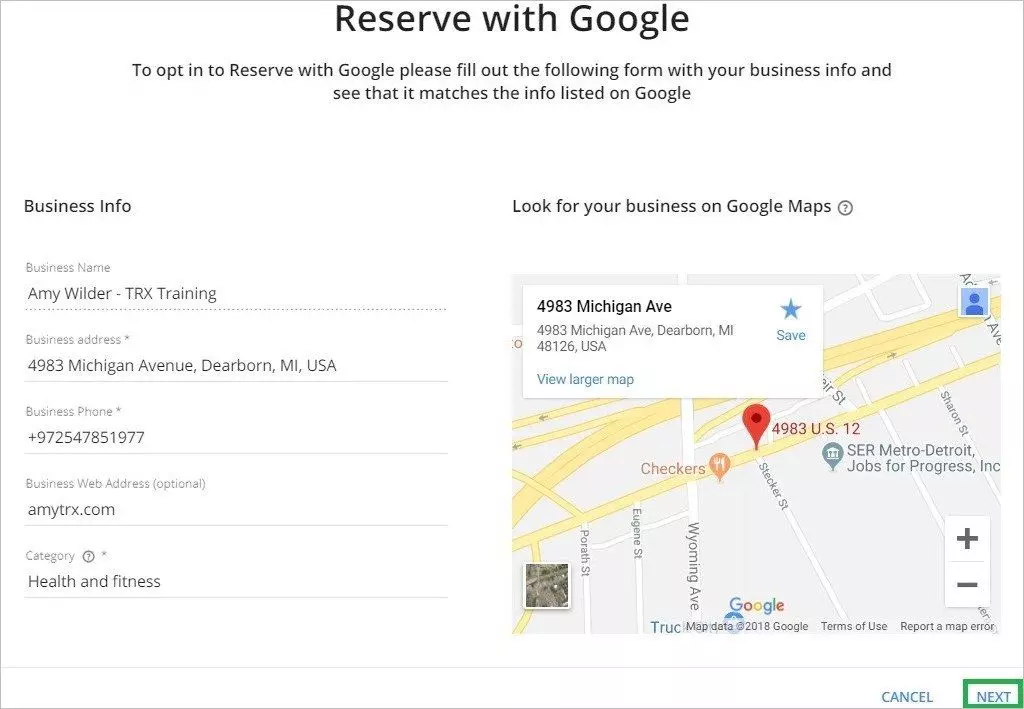 Your application will now be processed. Wait until the loading bar hits 100% and click "Done".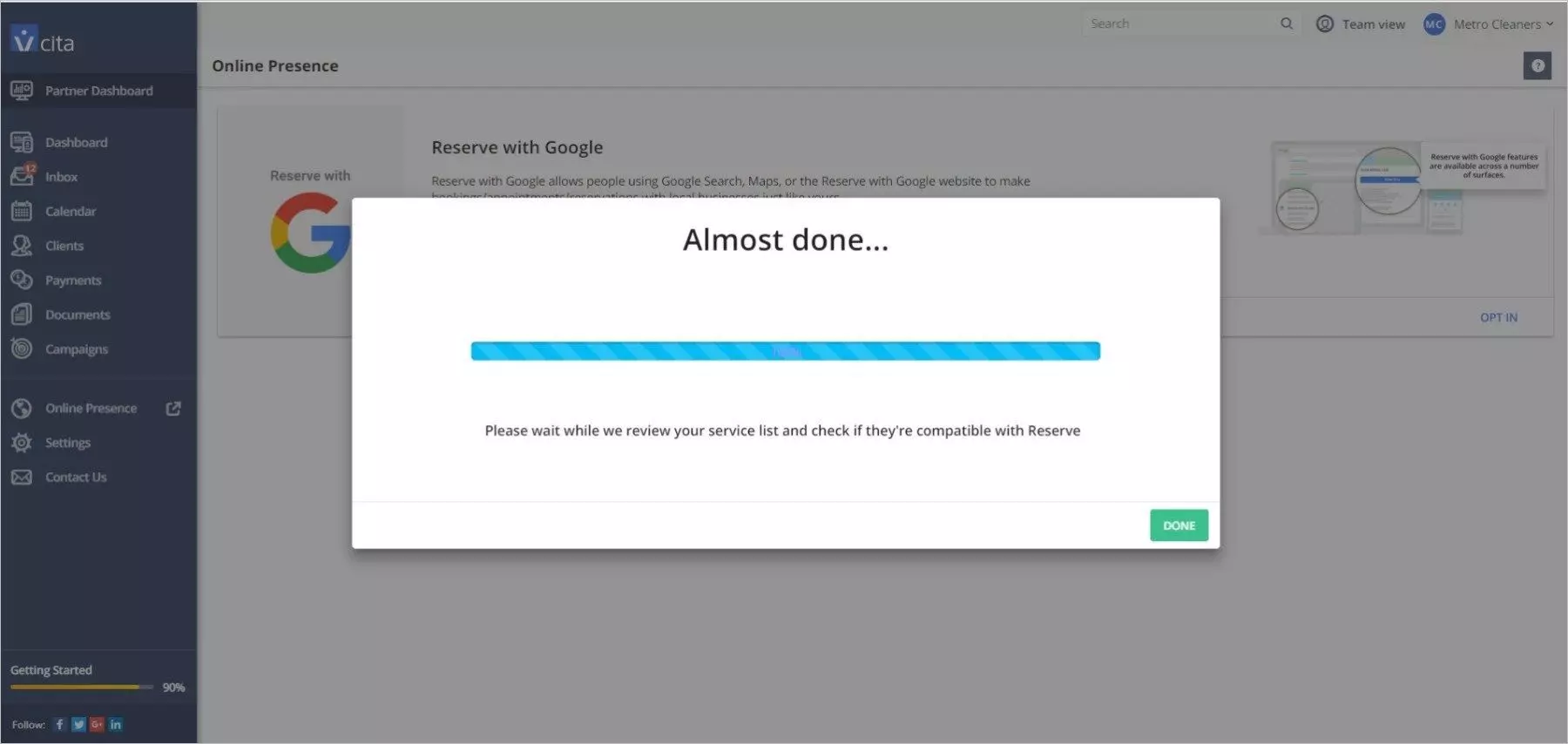 You're almost done!
Look at the chart to see which of your services qualify to be displayed on Reserve with Google.
If some services are marked as "not eligible for reserve", hovering over them will open a tooltip that explains why the service didn't make the cut. This is a good time to click on the service and update its settings, if possible.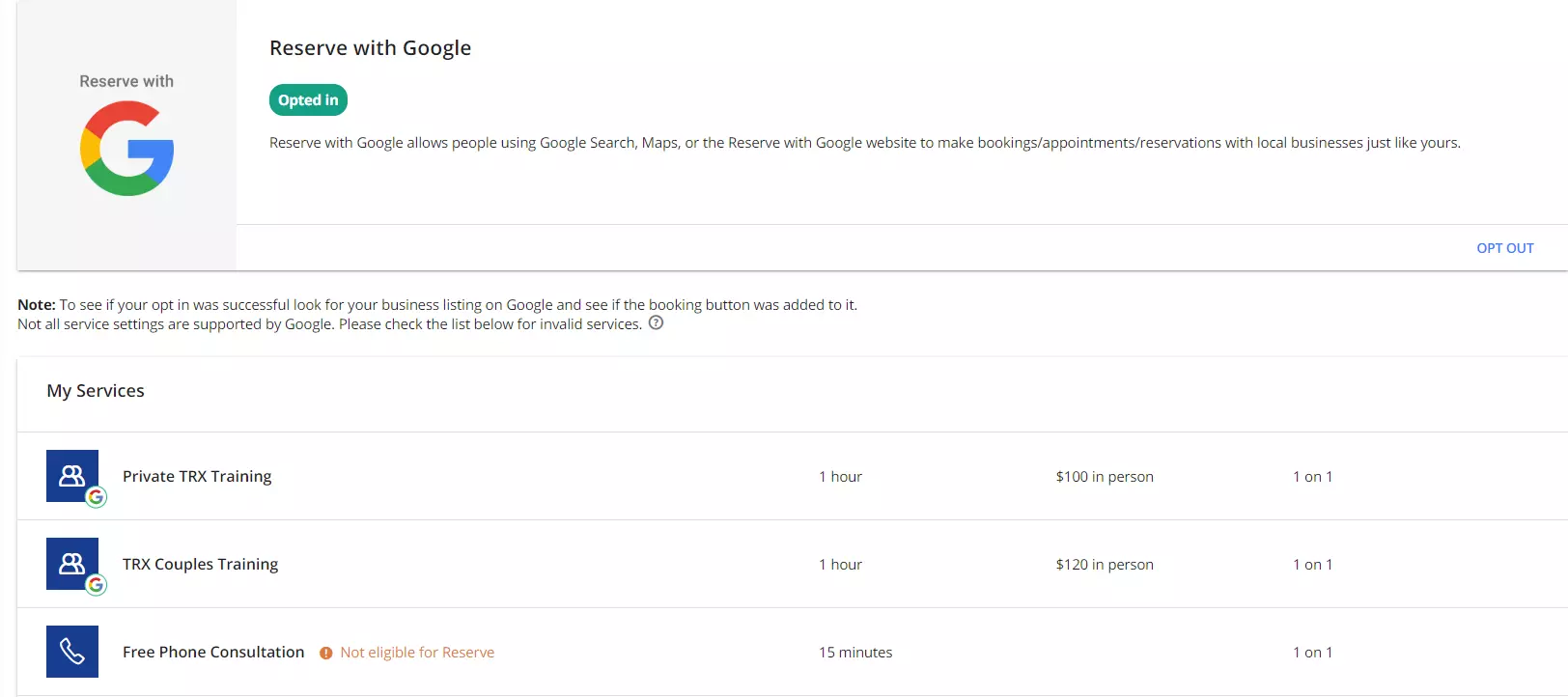 You've successfully opted in to Reserve with Google. Ain't that something.
I Just Opted-in to Reserve with Google. What Can I Expect?
Google typically reviews and approves applications in 10 business days. We suggest that you check your Google My Business listing from time to time to see if the booking button was added to your listing. If you see your Google listing wasn't updated, you can contact our support team for help.
Any new bookings you receive through Reserve with Google will be updated in your vcita account, just like your regular bookings. You can also see which bookings came through Reserve with Google by clicking on the booking tab on your Google My Business account.
So… are you looking forward to meeting your new customers?
Drop us a comment to share your success stories with Reserve with Google and feel free to hit us up with any questions or feedback.