As marketers, our ultimate goal is to get business coming through our clients' doors, which requires constant balance between different client engagement strategies.
What should we focus our attention on – content, reach, calls to action? A lot has been written about the inherent tension between these three, and the balance depends on the client and their unique use case.vcita's latest release, LiveSite, was designed with this dilemma in mind, opening up new marketing strategies with very little effort and no coding required. So where will it work best for you?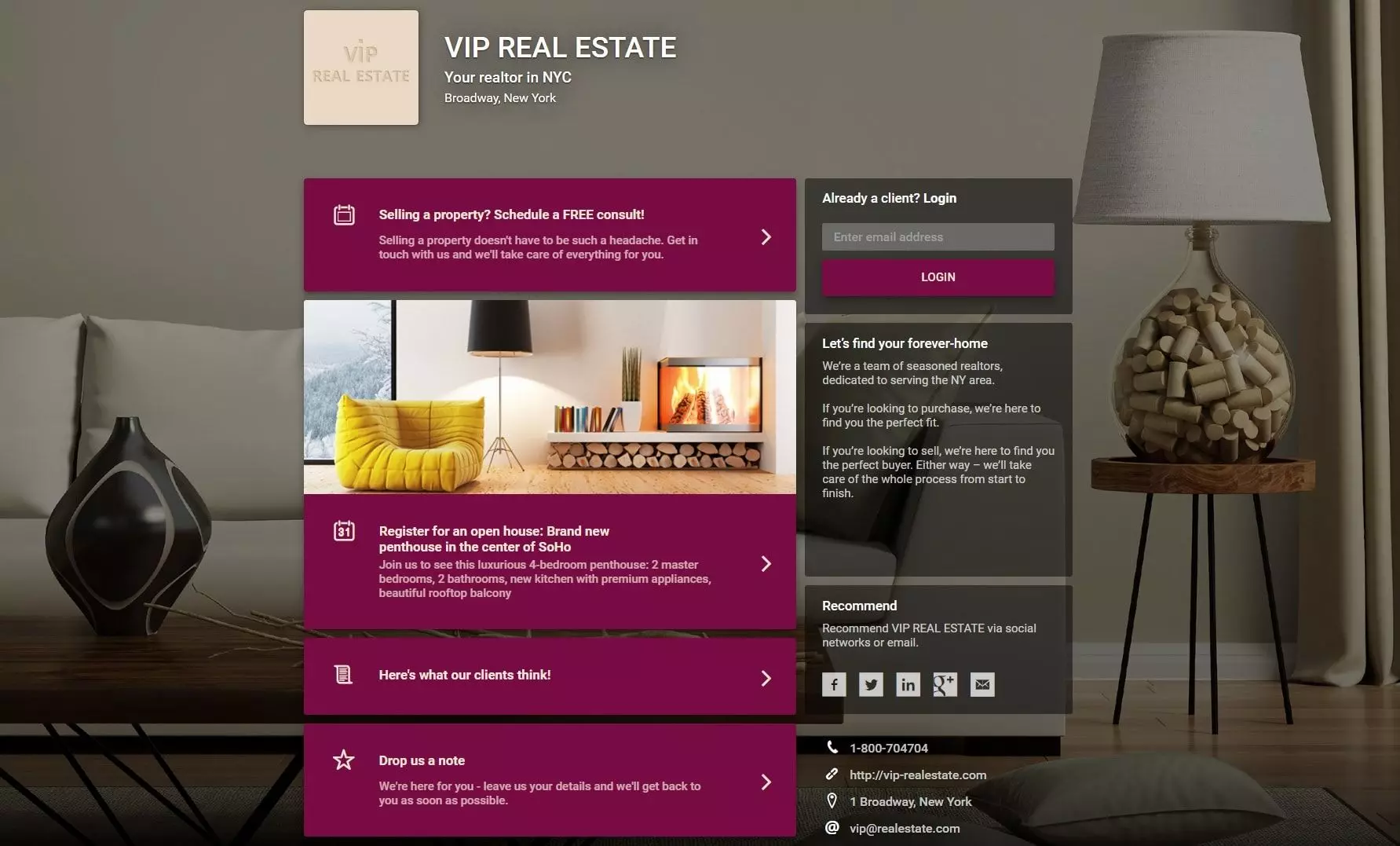 Clearly, your clients (and their clients of course) expect to have a beautiful, mobile-friendly website, packed with their unique content – information about their business and services, an introduction of their team members, a portfolio, testimonials, a blog, and anything that will provide prospects with the information they're looking for to make an informed choice of their service provider.
On top of that, you'll want to direct them to calls to action – call us, book our services, join a class, pay for a service – and you'd want those to be visible yet un-intrusive. Fierce competition in the local small businesses market means that having 'contact us' in the last tab of the navigation is no longer good enough.
That's where the LiveSite widget and vcita's action buttons come in – an elegantly designed, converting layer that comes on top of your web presence, and directs prospects to take action where you want them to.
The newly released stand-alone LiveSite page takes this concept one step further. LiveSite is a beautiful responsive page dedicated to taking action – call it transactional presence, a service portal or a landing page – it puts end clients in the right mindset to engage with the business.
Where does the LiveSite page serve you better than a website with a widget?
The website is indeed where you have the opportunity to share useful information with prospects. But sometimes this content can fail you. Not because it's not good, on the contrary. It may be too interesting. Prospects may spend too much time browsing around but eventually get distracted and fail to do the one thing you hoped for – engage with the business.
And what about your social network efforts and email campaigns – is it necessary to direct people who responded to your content to a website that contains even more content?
Lastly, prospects are not the only ones a business engages with – think of returning clients, clients who have a history with the business, know what they want and need to get there quickly.

So what can you do?
1. Provide your prospects with an online presence where they can contact your business as quickly as possible – even if the business is closed. Especially from your campaign ads or emails, the next step should be the call to action itself.
Direct your clients to a page that will motivate them to contact your business in different ways and take actions like register to a class or event, share documents, schedule a meeting, a call back or an appointment, pay for your services and more.
2. Don't compromise on the design. The design should reflect your brand as well as be clean and appealing, so it can even be used as a standalone website. And above all it should be mobile responsive.
3. Add relevant content like Google Maps navigation to your business, a photo gallery, an intro video and other specific information that may be helpful, but keep it short and focused.
4. Create a personal experience for your returning clients with a private client portal. Provide them with an easy way to communicate with the business anytime they wish, as well as access all past communications with you. Providing clients with a portal where they can interact with the business encourages them to return to your business and drives a feeling of commitment.
5. Be found – The LiveSite page is SEO friendly, responsive and easy to customize. Use the opportunity to have it indexed on search engines as another great way to find your clients' businesses.
The LiveSite is now live and available to all vcita users, and it's free! Make sure you take the time to customize your clients' LiveSites, and incorporate this great tool in your marketing efforts – we're already seeing great response to this highly functional tool.
Here are some examples of excellent LiveSite pages of real vcita clients that were created in the last week since the release, and we'd love to see more.
Please
share your thoughts
and your clients' new LiveSites with us – we'd love to share them with our partner community!