If you're a small business owner, you probably take pride in being a do-it-yourselfer.
That said, there's only so much room in our schedules to knock out everything we need to get done.
Perhaps the biggest source of stress for business owners when it comes to time and money, though?
Accounting and bookkeeping!
Chasing invoices. Worrying about whether or not you're meeting your income goals.
We get it: managing your finances as a business owner can be a headache. This explains why two-thirds of small businesses invest in some sort of accounting solution.
Here at vcita, we believe that small business owners should work smarter, not harder. We also believe that you deserve to get paid fairly and on-time.
That's why we put together this list of DIY accounting tips to help you do both!
1. Automate Your Payment Reminders to Get Paid Faster
A recent 2019 report notes one-third of small businesses have $20,000 or more in outstanding deliverables.
Yikes.
Tracking down clients for invoices isn't just annoying: it seriously slows down your cash flow. The more time you spend chasing clients, the less you can spend actually making money.
We recommend putting your payment reminders and client follow-ups on autopilot as your first step toward smarter accounting.
With tools like vcita, you can set up automated email and SMS alerts to clients who need to pay up. Rather than waste time writing individual messages, we also have a variety of automated payment reminder templates you can use to give your clients a little "push."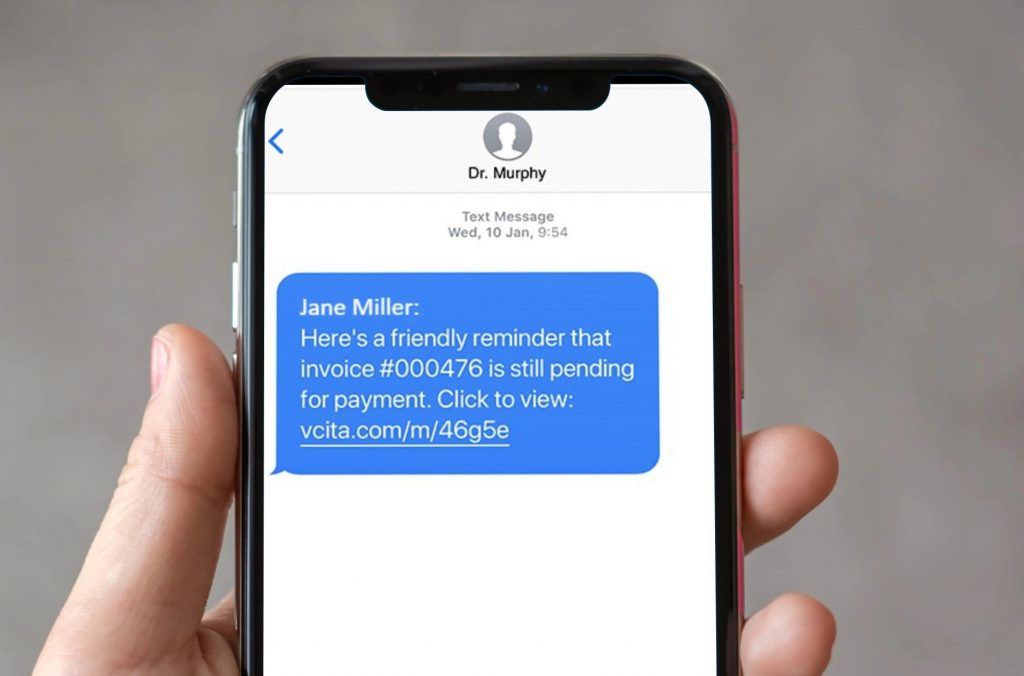 Automated follow-ups not only help you take back your schedule but also guarantee you get paid faster. 
And if you think that automated payments potentially "annoy" your clients, think again.
Everyone's crazy busy these days, right? A quick nudge via text or email isn't going to bother your clients. This is especially true considering that you deserve to get paid!
For large accounts or clients you want to follow-up personally, you can set up your own reminders and notifications in vcita for yourself.
2. Start Accepting Online Payments from Clients
Recent payment trends highlight the fact that customers are more comfortable than ever with buying online.
This rings true when we're talking about small and local businesses, too.
Moving toward online payments is a win-win situation for both you and your clients.
How so? For starters, you save time and get paid faster by not dealing with bank deposits or worrying about whether or not a check cleared. Also, note that accepting online payments makes your business look more professional.
Because hey, it's not 1999 anymore! Accepting online payments is becoming an expectation rather than an exception to the rule. In fact, more businesses are accepting digital payments than ever before.
Meanwhile, your clients are empowered to pay on their own terms and around-the-clock. No needless back-and-forth or waiting required.
vcita's online payment processing is the perfect solution for small businesses looking to accept online payments. Seamlessly integrating with your site and top payment gateways like Square, Stripe and PayPal, getting paid online is only a few clicks away for your clients.
3. Give Yourself a Bird's Eye View of Paid and Pending Transactions
Food for thought: by the end of 2020, over 75% of small businesses will have moved their accounting to the cloud.
There is no single reason as to why, but transparency is a big one.
For example, do you know who owes you money right now? How much cash do you have on hand today? How much did you have a month ago?
Monitoring cash flow is key to assessing the day-to-day health of your business. Online payments and invoicing act as a streamlined alternative to traditional bookkeeping.
Having a straightforward view of paid and pending transactions also means there's less second-guessing over what's in your bank account.
vcita's easy invoicing tool can clue you in on what's currently in your account, what's still open and what's overdue. Rather than wonder "what's next," the answers are there in black-and-white.
4. Move Away from Paper Invoices (Go Green!)
Whether or not you're personally concerned about going green, note that customers tend to support sustainable companies.
Paperless billing is more than just a way to support the environment, though. Here are some benefits to making the switch towards online billing and invoicing:
You'll save time. No more time spent doing tedious data entry, no more paper trail.
It's more secure. Whether due to identity theft or misplacing an invoice, having electronic records handy means nothing gets "lost."
Your numbers are always accurate. Simply put, online invoicing ensures that your records are up-to-date and there's less room for invoicing errors.
With online invoicing through vcita, you can create professional templates that are client-ready and make your business look like a million bucks. Check out our free invoice template for reference!
5. Record and Organize Each and Every Payment
The secret to effective, efficient bookkeeping isn't much of a secret at all.
It's organization.
Of course, staying organized is easier said than done when you're a busy business owner trying to juggle a million tasks at once.
That's why making the switch to online billing and invoicing is so important. Having your payments automatically logged means that the heavy lifting is already done for you in terms of organization.
This isn't just about convenience, though. Detailed records of your business' payments influence everything from budgeting to big-picture decisions that could have a major impact on your bottom line.
Can you afford that new piece of equipment? What about a new hire? The answers are in your records!
We've said it before and we'll say it again: you should be spending time doing good work and building relationships with your clients, not playing the role of bookkeeper. Tools like vcita ensure that your accounting records are always front-and-center, including detailed reports that break down your payments over certain time frames.
Ready to Stop Stressing and Start Getting Paid?
Listen: accounting can be a struggle for small businesses.
But it doesn't have to be!
Through efficient billing and invoicing, you can move away from accounting chaos and streamline your business' payment process.
And by prioritizing the tips above, you can actually get paid faster while freeing up time to build better relationships with your clients.
If you haven't already, make sure you get started with your free trial of vcita today to put the tips above into action ASAP!