Think about what you could do with more income.
If you've been living in Cubicle Nation since you entered the workforce, you know what it's like to work maximum hours for minimum return. You're left with little time to spend with your family and certainly not enough surplus income to finance your dreams.
If you're an entrepreneur, your situation may not be much better. You've started a business that offers a certain measure of independence, but you need more capital to take it to the next level and generate the profits that will help you realize your personal and professional goals.
You've heard about people who make money while they sleep, but probably assumed that unless your last name is Buffet, Bezos, or Gates, it can't happen to you. Thanks to the growing number of successful passive income opportunities, you can not only earn money while you sleep- you can do it while you're relaxing on the beach, developing a new business strategy, or planning your next big global adventure.
The question is: how to do it? The answer is: passive income.
What Is Passive Income?
Unlike traditional employment, where you don't get paid if you don't work, passive income sources generate revenue regardless of what's going on in your life.
A gardening or travel eBook that you wrote two years ago could still be there on Amazon, enjoying regular sales that grow your bank account without any further effort on your part. Same goes for the photos that you added to a stock images site or the course that you added to the Udemy catalogue.
No matter which medium you use, the income stream is like a tap that keeps the money flowing in so you can:
Stop worrying about your day job. How many times have you seen a coworker be fired due to a skills redundancy or downsizing? How many stories have you read about mega-corporations going out of business and laying off their entire workforces? While you can't stop these events from happening to you, passive income revenue will minimize the financial impact.
Spend more time with your family. When you no longer have to devote 40 hours a week (not including the commute and late-night calls from the boss) to a traditional job, you're able to take extended family vacations, enjoy long and lazy days at the beach with the kids, and be there for them personally as they grow up.
Explore hobbies and dream projects that were impossible with a 9 to 5 job. Passive income can help you get off the hamster wheel and support your own goals and dreams instead of someone else's. Instead of jumping at the opportunity to work overtime, you can use your free time to explore new interests, master the skills needed to start your own business, and even finish the book you've been meaning to write!
Reach your financial goals faster than you would if you were relying on your day job. If you set up passive revenue streams while you're still employed, you can quickly double your income and use the surplus to invest in your own business or other passive income opportunities.
Enjoy a stable retirement. According to an Insured Retirement Institute study, 45% of Baby Boomers have nothing saved for retirement. With a steady stream of additional income, you'll be in a stronger financial position than anyone relying on a pension or 401k.
By choosing the right type of revenue stream, you can realize a potentially endless return on your original investment. Let's take a closer look at 11 passive income ideas that still work in 2020, so you can decide which ones are best-aligned with your skills, interests, and goals.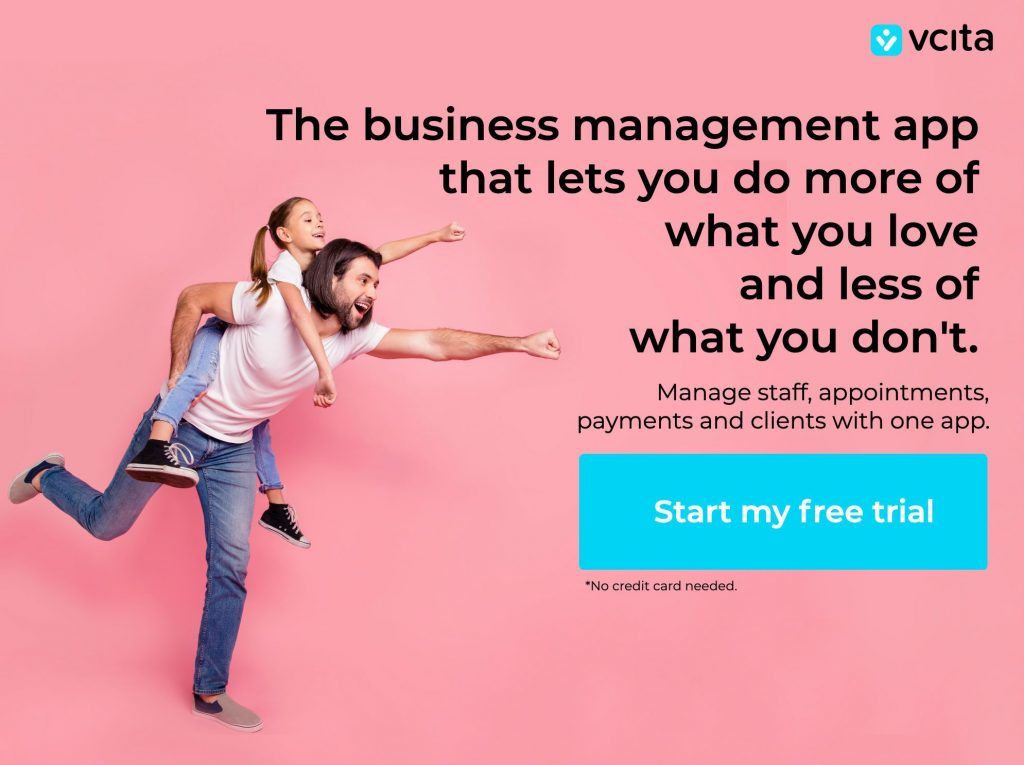 Passive income ideas that still work in 2020
Passive income sources can generally be divided into two categories: high investments, which are higher-risk but have a potentially higher ROI, and low investments, which involve less risk but typically have a lower ROI.
High Risk Investments
Reward is often commensurate with risk. In other words, the higher the risk of an investment, the greater the anticipated return. When investing in more volatile assets, it's important to have a long-term perspective and avoid get-rich-quick strategies like active trading and timing the market.
If you're willing to take more risks to achieve higher rewards, these passive income ideas could work for you.
Dividend Stocks
Dividends are profits paid to those who own stock in a company.
To calculate a dividend yield, divide the amount the company pays in dividends each year by the stock price. If a stock pays annual dividends of $1.00 per share and trades at $10, the yield is 10%.
When you invest in a business that schedules its dividend payments, the money can become a reasonably reliable source of income, but bear in mind that stocks with higher dividend yields involve risk and can drop in value. The best strategy is to hold them for a long time after buying: don't over-react to sudden market changes.
If you're new to dividends, this article presents an overview of seven stocks that have traditionally demonstrated stable performance. Investor's Daily also has a list of best dividend stocks for this year and likely beyond.
Real Estate

Real estate investing is another popular source of passive income. You can buy or rent a property, make it available as an Airbnb and, depending on where you're located, earn up to $10,000 per month. (According to Fundera, the average Airbnb host makes $924 a month.)The initial financial outlay will also vary according to location: this host estimated that a one-bedroom unit in Silicon Valley cost between $6,000 and $7,000 to set up.
Once you've gotten everything ready, the only demand on your time will be trips to the grocery store (to stock up on water and coffee) or laundromat to keep towels and linens fresh for guests.If your work and family commitments require you to be as hands-off as possible, there are several companies that let you invest in commercial and residential real estate projects without assuming the burdens of ownership:
DiversyFund: This private real estate investment trust allows you to passively invest in lower risk multifamily housing for as little as $500. Preferred returns for their properties average around 7%.
Rich Uncles: A popular crowdfunded real estate investment company, Rich Uncles lets you invest as little as $5.00, making it a perfect introductory platform for those who are new to real estate.
Businesses
Investing in a business can be highly risky, but there is also the potential for high returns. Many of those who invested in Uber and Houzz at the beginning are super-wealthy today.When you're getting started, you can reduce the risk by investing small amounts in different businesses. Two popular options that provide a passive annual return of 5% are:
Worthy: This popular investment vehicle lets you invest directly or round up the spare change from purchases and use it to buy bonds for as little as $10. The bonds can be cashed in at any time, so they operate like a savings account.
StreetShares: This platform invests your money specifically in veteran-backed businesses. You can invest as little as $25 and as much as $500,000
Peer to Peer Lending:
Peer-to-peer lending platforms like the Lending Club match lenders with borrowers.
You can invest in different kinds of loans (each of which involves its own risk level and return) and receive a passive income when the borrower makes payments. Single loan investments are available for as little as $25, so you can reduce risk exposure by investing small amounts in several different loans.
If you prefer to devote time instead of money, there are several passive income options available. Some require more time to set up and maintain while others involve a single action that triggers a recurring revenue stream.
Low Risk Investments
If you prefer to devote time instead of money, there are several passive income options available. Some require more time to set up and maintain while others involve a single action that triggers a recurring revenue stream.
Vending Machines
Vending machine franchises are an appealing microbusiness because of the low overhead and minimal startup costs (as little as $150 per machine plus inventory).
Depending on what you're selling and the location of the machine, Vendsoft estimates that you can make anywhere from $5.00 to over $100 per week.
The real investment is in terms of time, as some machines need to be regularly restocked. If you're pressed for time, go with products that aren't perishable, such as toys and trinkets.
Affiliate Marketing
Affiliate marketing is nearly as old as the Internet itself. When you are an affiliate, you get a commission on every sale of a product or service that you recommend. There's no need to create and sell anything yourself: all you have to do is sign up, get a unique tracking link, and insert it in your blog posts or YouTube videos.
If you're willing to put some extra time into it, the payoffs can be impressive: solopreneur Michelle Schroeder-Gardner of Making Sense of Cents reported that her blog produces affiliate income of $50,000 per month. Others report returns that are a lot more modest but still regular.
Many companies that do business online offer an affiliate program, and each one has different payment terms. Below are some of the more popular opportunities:
Amazon Associates: Who doesn't love Amazon? It's a massive online marketplace that delivers everything from socks and candy to MacBook Pros and Alexa home systems within a day. You can earn up to 10% on any qualifying sale through your link.
YouTube Partner Program: If you already have a YouTube channel, you can monetize it if you have at least 1,000 subscribers and 4,000 watch hours in the previous 12 months. YouTube takes in an average of $7.60 per 1,000 ad views and shares 55% of this revenue with video creators, which amounts to roughly $4.18 for every 1,000 views. It's not a lot, but once a video is monetized, it can keep earning for you.
ClickBank: Unlike traditional affiliate networks, Clickbank is a marketplace for both digital product sellers and affiliates. When you sign up, you get a unique affiliate link for the products you want to advertise. Place it on your blog or website and when people click through to the vendor's site and buy, you receive a commission. Most products pay a commission of 70% and up, so if you sell a $100 product, you will get $70. Warren Wheeler of AMNinjas wrote a case study about one marketer who earned $300 a day.
Read more about how to start an affiliate business in our article here.
Display or CPC Ads
Like affiliate marketing, making money from display and CPC ads require you to have an online presence like a website or blog.
With display ads (also known as CPM ads), you received a fixed amount of money based on how many people view them. In general, you get paid for a thousand impressions. Cost-Per-Click (CPC) ads are inserted in your sidebar or content, and you get paid every time visitors click on them.
How much you make depends primarily on your site traffic, so this passive income type is best-suited to bloggers with a healthy following.
Some companies also pay more per view or per click than others.Google AdSense is the best-known ad networking platform. You sign up for an account and link it to your blog. Google will automatically display ads in your posts and whenever a visitor clicks on them, you will be paid.
Drop Shipping
With drop shipping, you can start a business with little to no money.
After opening an online store, you work with a drop shipper to deliver products to buyers. You don't stock anything yourself: instead, you transfer order and shipment information to a wholesaler, manufacturer, or other retailer, and they send the goods. You only pay when the customer does, so you're never on the hook financially.
One of the biggest appeals of drop shipping (other than the nonexistent startup cost) is that it's easy to scale your business based on demand. When the holidays roll around, scaling up to meet higher sales volumes is easy.
Profit margins depend on what you're selling. More expensive items could earn you 5 to 10% per sale while lower-ticket purchases can yield a 100% margin. On average, gross margins appear to be 10% to 15%.
The easiest way to start a drop shipping business is sign up for a Shopify account and add the Oberlo app, which is Shopify's integrated drop shipping supplier network. You use it to find popular products to sell, add them to your Shopify store, and fulfill all orders.
Selling Stock Photos
If you're a professional photographer (or just REALLY good with a camera), you can upload a portfolio to a stock photography website and make money every time someone downloads any of your images. Commission rates and payment structures will vary from one website to the next, but popular platforms that are worth investigating include:
Shutterstock: Every time one of your images is downloaded, Shutterstock will initially pay 25 cents. When sales reach the $500 mark, payment is raised to 33 cents. Once you reach lifetime earnings of $10,000, you earn 38 cents per download.
Fotolia: Fotolia, which was recently purchased by Adobe Stock, has two pricing models. You earn a commission of 20% to 63% on photos sold to customers using a Pay-As-You-Go plan while commission on sales to Subscription customers is 33%.
iStock: iStock has different commission rates depending on whether your photos appear anywhere else. Exclusive images start at 25% per download while nonexclusive ones are capped at 15%.
Create a Udemy course
Udemy is an online learning platform that over 130,000 courses taught by more than 42,000 instructors. If you have a special skill, proficiency, or professional qualification, you can make money teaching what you know to the millions of students seeking to improve their knowledge.
After signing up for an instructor account, you will have to build your course by recording a video. If you are a professional or even amateur videographer, this part won't be too hard. If not, you may have to invest in professional support, but once your video assets are created, you're all set.
Udemy instructors typically receive 50% of their course sales. If you sell a course through the platform's affiliates program, you will usually receive 25% of each sale. You can also create coupons for your courses, and if a student uses one, you get 97% of the sale.
Sell an eBook
If you have a great idea and the ability to write about it, you can earn passive income by selling eBooks.
Amazon Createspace is the most popular self-publishing platform because it's so easy to use. There are templates for both print and digital books, so you're not as likely to make formatting mistakes, and if you're not artistically inclined, you can use one of the many modifiable cover templates.
EBook publishing is one of those income sources that generate revenue long after your book appears in the Amazon marketplace. You can set your own price, which Amazon will augment to recoup any costs. It charges 15 cents per MB of your eBook size if you're selling it for anywhere between $2.99 and $9.99, and delivery fees will vary from one country to the next. Books priced below or above this range don't incur a delivery fee.
Passive income requires some action
While passive income can be an excellent supplement to your current source of income, it is important to remember that no opportunities are 100% passive from the get-go.
If you're not investing some money in the beginning, you're using 'sweat equity', and some income sources require you to use both.
Once you get past these setup challenges, however, your efforts have an excellent chance of being rewarded with passive income and, by extension, peace of mind.