It's June. How'd you do on your New Year's resolutions?
Yup. We didn't end up feng shui'ing our livingrooms either.
Considering we've got six months left, how about some practical, smaller Mid Year's resolutions? Ones that will position you for success both at work and at home?
These are the events that need to be scheduled into your calendar now, to ensure you can hit each one between now and eggnog season.
1. Make your office your own
You spend an inordinate amount of time in your office, whether you're based at your kitchen table, a converted garage, or you have a "real" office that's the envy of your colleagues.
Since it's become your second home – even if it's inside the first – it makes sense that this particular space should be an enjoyable, energizing place to be. If it doesn't feel that way yet, it's time to do some "renovations."
How to do it:
We're not talking about electric sanders and drywall; instead, channel Nate Berkus with accessories, rugs, and decals. Using a print-on-demand company, you can add your own brand to your office, in the form of canvas prints or on a beanbag chair for a workspace look that is all yours.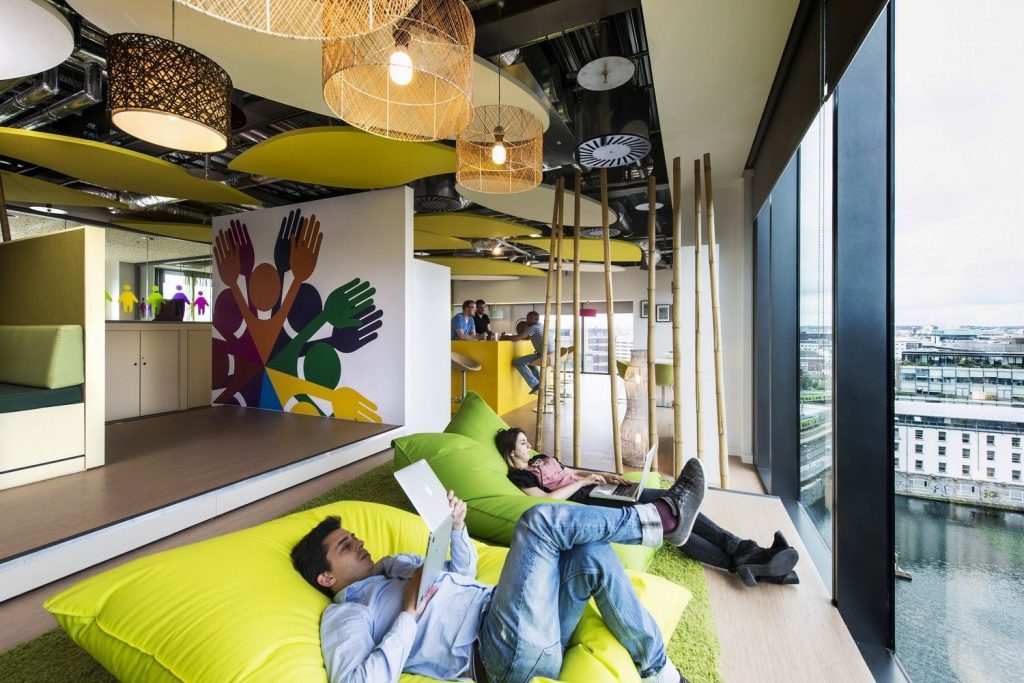 2. Great at your job? Learn something new
You know you've always wanted to speak Japanese. Or design your own business card. Or learn how to fire dance. Think about it – when's the last time you learned something new? Now's the time!
Acquiring new knowledge and skills is intellectually stimulating and emotionally refreshing. Aside from the personal benefits, you'll see positive professional outcomes as well. Learning can enhance your critical or creative thinking, giving you new mental tools to apply to your business.
How to do it:
If you want serious courses from top universities and museums, check out Coursera. You'll find courses on every subject from music theory to astronomy to French.
For a wider range of more casual courses, Udemy is your best bet. Want to know how to accurately draw a human figure with Photoshop or ZBrush? There's a course for that. Dying to know how to create a killer personal brand? There are several courses for that – take your pick!
And naturally, no online courses list is complete without Duolingo, our personal favorite (and free!) app for learning a language in a matter of weeks. Watch out though, it's addictive.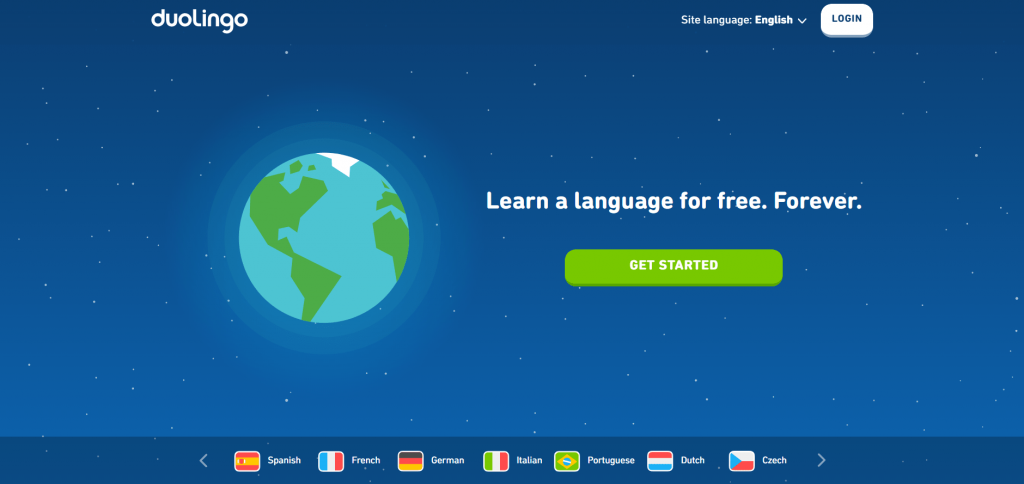 3. Start a desk-friendly workout routine
Exercise is critical to our physical, emotional and mental health. Yes, we know you've heard this one before.
But don't tune out yet. We know; the problem is that you have to schedule time, plus you have to go somewhere to do it. When you're a small business owner with a zillion and one things on your head, exercise often gets pushed off until it falls by the wayside.
So here's the plan: you're going to exercise without going anywhere! If you have a routine that you can do at your desk (and sometimes even while you work), you're going to have much better odds of keeping it up.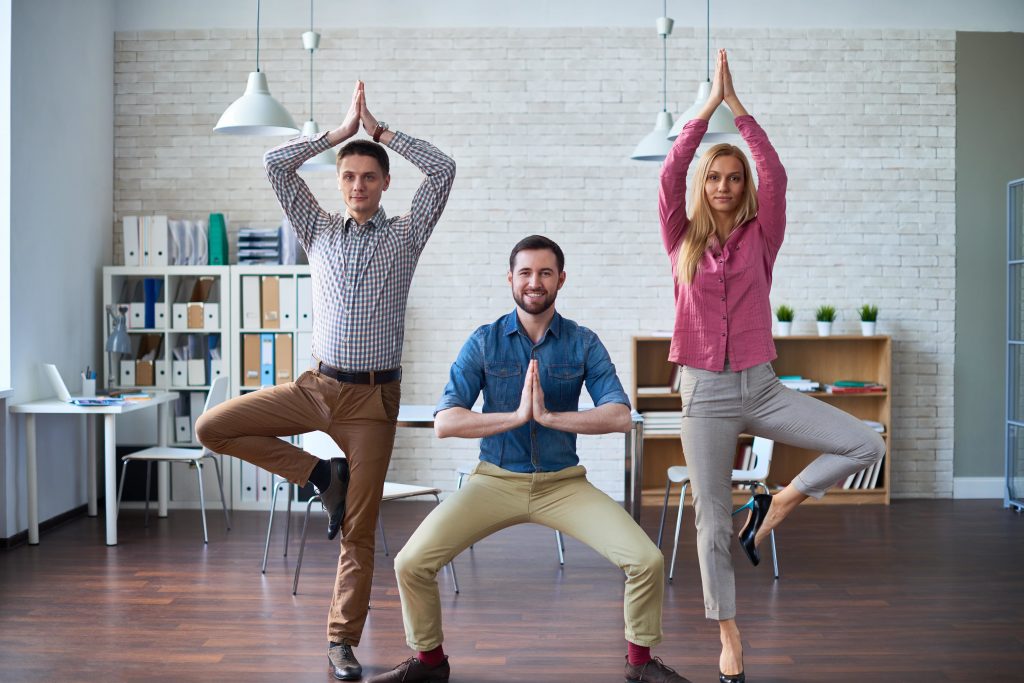 How to do it:
Searching Google for "desk yoga" "desk stretches" or "desk strength training" should bring up plenty of options for routines in almost every format you can think of, from video to graphics to blog posts.
Here are a few good ones we dug up for you: if you want stretches, check out this infographic of 17 different desk stretches that will keep your body flexible. For would-be yogis, here's a 10-minute chair yoga routine. And you can even do strength training at your desk – no weights required!
4. Let go & start delegating
As an entrepreneur, you've probably gotten this far because you aren't afraid to roll up your sleeves and do whatever needs to be done. You're hands-on and involved in all the details, and that's been a big contribution to your success.
At the same time, it might be a healthy stretch to develop your power of delegation. Your ability to hand things off will be critical to the success of your business as it grows. And you might find it fun to have a little more time on your hands (with which you can do all of the other items on this list).
How to do it:
While you could hire an employee, that may be too big a step or commitment. There's an in-between step: hiring a virtual assistant. Virtual assistants work remotely and are usually paid by the hour. There is sometimes a minimum monthly hour commitment, but in most cases, you do not need to sign on for more than one month at a time.
Using a company who acts as matchmaker and facilitator gives you an address for issues and a wider range of VA abilities. Zirtual offers help with basic administrative, research, marketing, and personal services (like scheduling a trip or ordering flowers for your significant other).
Boldly offers higher level business services and support – putting marketers, content creators and graphic designers at your service.
You can also find VAs (usually at a less expensive hourly rate) on sites like Upwork and Fiverr but bear in mind that when you contract directly with a VA, there is less recourse if things don't work out.

5. Give your body that much deserved break
It's a rare business owner who doesn't at least occasionally feel tight shoulders, a stiff neck or a twinge in her back. That's not surprising; running a business brings a fair amount of stress into your life. A good massage can hit both issues right at the core, by relaxing both your muscles and your nerves.
How to do it:
Massage comes in many different forms, from deep tissue to aromatherapy to reflexology to chair massages. Even if you've never had a massage before, or you don't feel so comfortable being touched, or you definitely don't feel comfortable taking all your clothes off – there is most likely a type of massage you'll enjoy.
The quickest way to find a masseuse in your area? Google " massage near me" and see what turns up. Do make sure to check for qualifications and recommendations before deciding to book.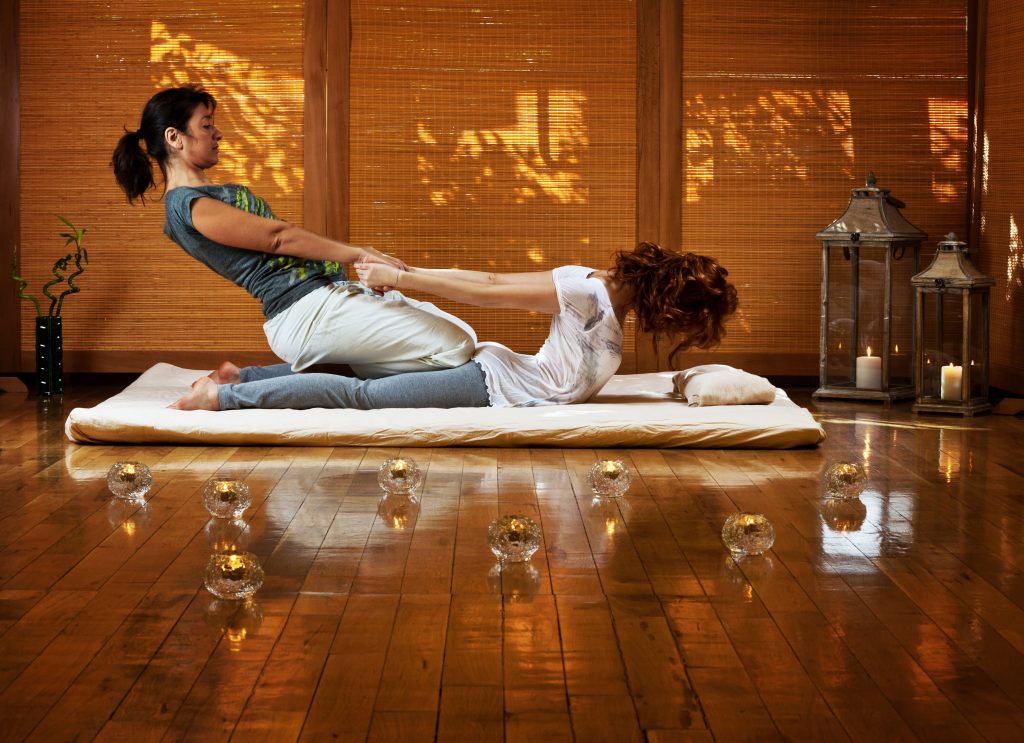 6. Take some "me" time
A Me Day is exactly what it sounds like. The idea is that from the time you wake up in the morning until the time you go to bed at night, you don't touch, look at or think about work or other things that you "should" be doing, and instead just do things that are enjoyable for YOU.
Prepare yourself a lavish breakfast – or just sit for two hours with coffee, cereal, and the morning paper. Make a date with friends you haven't seen in forever. Take a road trip. Sink into an aromatherapy bath. Take your kid to the park to ride bikes and swing together. Work on your trumpet playing, the novel you want to write, or your garden.
How to do it:
A Me Day takes a little advance planning. Once you set the day, protect it! Make sure that you schedule any appointments on other days. Let your clients know that you will be away and unavailable on that day. Set up an email out-of-office autoresponder saying that you won't be responding until tomorrow.
On your Me Day itself: shut off your phone! (Yeah, we know that's impractical and probably impossible. But try to at least shut-off notifications. Smartphones have a way of making every day all about them.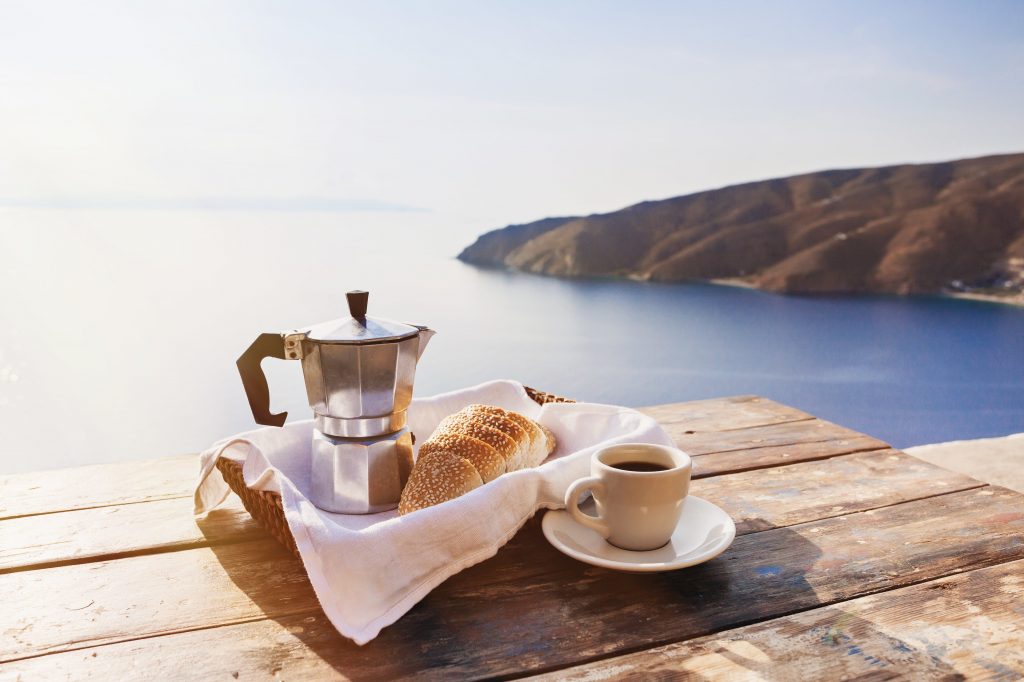 7. Tech up with the times
You probably have your tried-and-true tech solutions that you rely on for your business. But adding new software or a gadget into the mix can rejuvenate your work processes and enable you to do what you do… even better.
How to do it:
If email and Google Drive just aren't cutting it for communication with your team, take a look at a project management program like Trello that enables you to keep tasks, deadlines, and all relevant material organized.
If you're tired of jumping between different software for bookings, payments, client management, and email marketing, come see what we offer right here at vcita! The all-in-one-ness might be a breath of fresh air and productivity.
For a comprehensive roundup of the top tech tools for small businesses, check out Gusto's Top Tech Tools series.
8. Try Mindfulness to beat burnout
Yes, mindfulness is a buzzword. But there's a good reason for it. In today's notifications-beeping-every-two-seconds world, we can easily ignore our bodies, our thoughts, and our feelings. And we pay the price for tuning out.
Mindfulness tunes us back in. It's about being present in the moment, being aware of everything – but not reactive to anything. And if that sounds a little New-Agey to you, studies have found that practicing mindfulness can lower blood pressure, anxiety, and chronic pain. Bottom line: it's an investment in every aspect of your health.
How to do it:
For pointers, check out Mindful.org's website. Once you get the idea of what you're trying to do, hop on YouTube and search for "mindfulness meditation." You'll have a whole host of guided meditations to choose from.
9. Find your professional tribe
Life at the top can be lonely. As a business owner, even if you have employees, you're the one responsible. A professional support group made up of other business owners can make you feel less lonely and more understood while simultaneously giving you valuable connections and information.
How to do it:
A range of in-person groups can be found in the Career & Business category of Meetup's website. LinkedIn Groups and Facebook Groups are good places to search for on-target virtual groups.
If you can't find a professional support group that meets what you're looking for, why not take the initiative and create one? Who do you want in your professional advisory group? Your colleagues and other small business professionals in your area may be waiting for a call right now.

10. Step out of your comfort zone
Knowing your own truth is one thing. Daring yourself to dream is another. Close your eyes and imagine yourself doing something that requires guts. Now open your eyes. What did you picture? Hangliding? Surfing? Riding a motorcycle? Calling up a friend you fought with years ago… and apologizing?
We dare you to dare yourself.
You'll get your adrenaline pumping, you might have a good story to share over cocktails, and, most importantly, you'll see that you're capable of doing things that take guts. Talk about a self-confidence boost!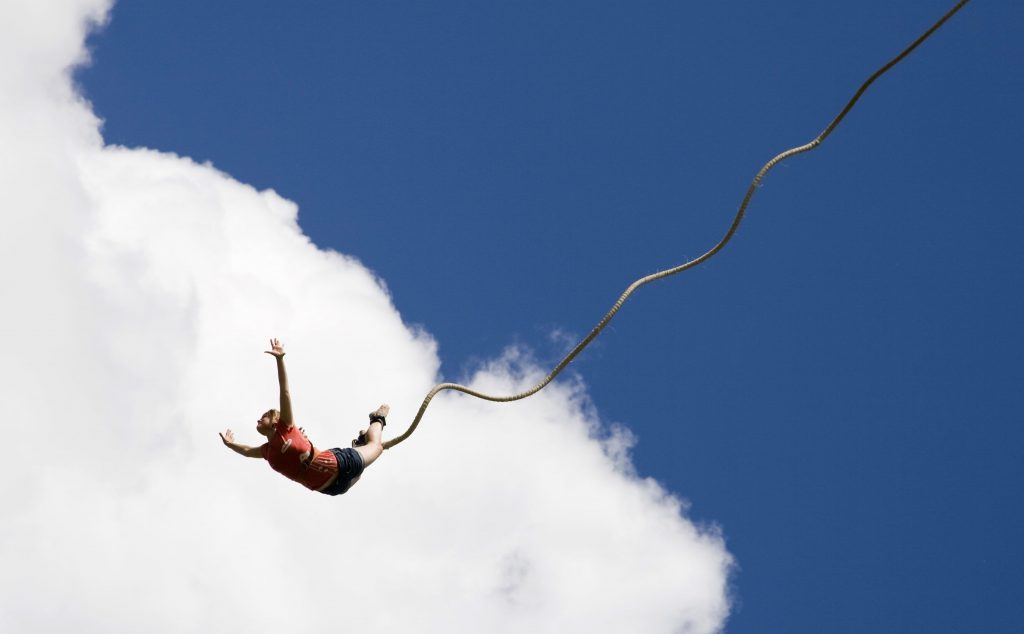 Don't bail on yourself
So you've penciled (or more likely, entered) all these dates in your calendar. We have news for you: inevitably, a major client deadline or an important meeting will come along and beg to be scheduled right on the day or time that you set aside to do one of these 10 things.
You're going to be tempted to cancel. You're going to say, "well, this can be done anytime and this business activity won't wait and…" Stop right there!
You wouldn't cancel on one client because of another. Don't cancel on yourself. Respect that time and commitment to yourself the same way you would to anyone else. Namaste.