Reality check: angry customers come with the territory of doing business.
No matter how much you put on a smiling face or provide stellar service, customer complaints are a matter of "when," not "if."
In fact, people are more likely to share negative experiences than positive ones.
And these days, those angry customers aren't shy about sounding off.
Review sites. Social media. Your inbox or voicemail. Heck, even to your face.
That's why understanding how to handle angry customers is one of the most valuable skills a business owner can learn.
Why Angry Customers Are Good for Business
Perhaps one of the most important aspects of handling angry customers is your mindset.
Don't assume that every negative experience is a nightmare. Instead, consider how complaints and concerned customers can actually be a net positive for your business.
How so?
Angry customers keep you on your toes. We get it: you're busy. It's easy to let customer concerns fall by the wayside. However, complaints ultimately encourage you to keep a closer eye on your relationships and keep an ear open to what your customers have to say.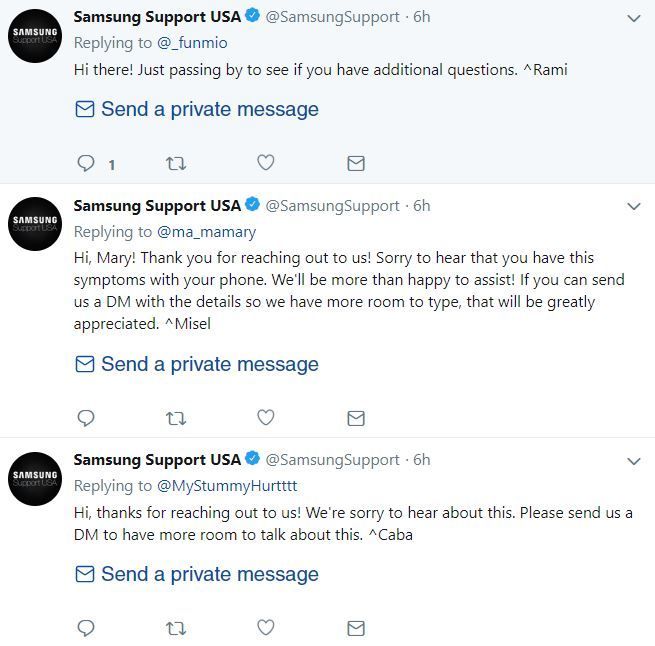 Angry customers can clue you in on how to improve. If you want to know what your business could be doing better, look no further than your own customers. Complaints don't happen "just because."
Unhappy customers can clue you in on anything from how you train your employees to ways to improve your services.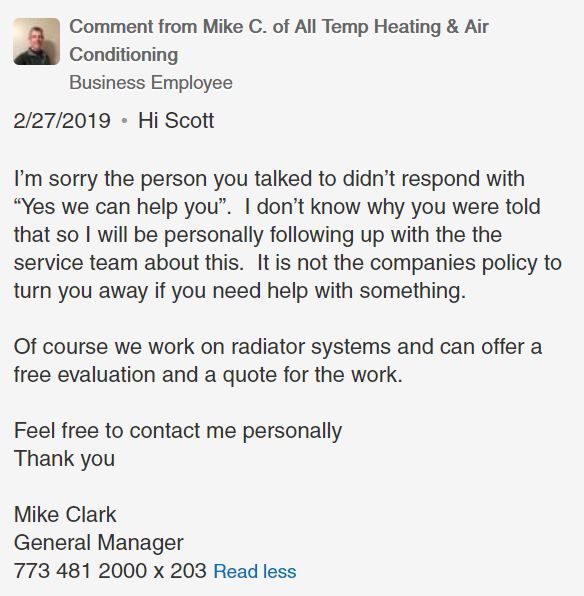 Angry customers highlight your human side. Behind every business is a person, right? You're human. Your customers are, too.
Talking to your customers on a personal level can help you foster relationships and transform a complainer into a loyalist.
How to Address Angry Customers
Listen: you can't avoid angry customers coming through your door.
That's why it's crucial to understand how to address your problem customers prior to a complaint.
Below are some examples of handling angry customers and what you should say when you approach them. Whether it's in-person, online or over the phone, these tips are all fair game.
Respond in a Timely Manner
News flash: your clients and customers likely have high expectations in terms of how long it should take for you to get back to them.
Most consumers expect responses to their social media comments within an hour. Meanwhile, those same customers expect a response via email within twelve hours.
The takeaway here is that you can't sit on your hands when someone complains.
Act swiftly and keep a watchful eye on your various inboxes. The expectations for businesses to respond quickly speaks to the importance of having an active online presence, including email, social media and your CRM.
Personalize Your Responses
Hey, we're all about efficiency here at vcita.
That said, you can't expect to cool down angry customers with copied-and-pasted templates.
You should instead tailor your responses individually based on your customers' unique needs.
Big businesses like Southwest take the time to reference their customers' specific problems while putting a positive spin on every bad situation.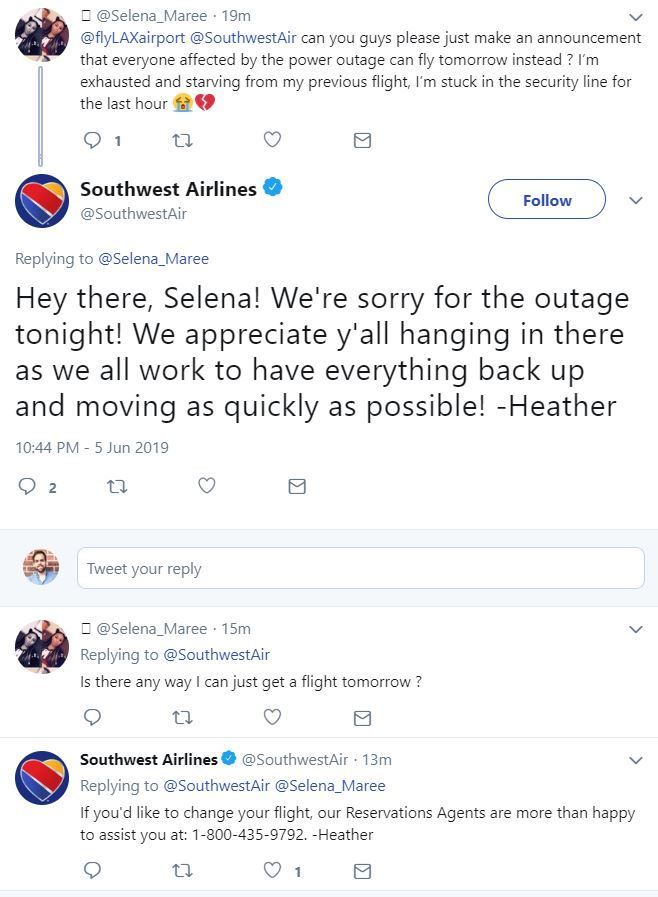 Over time, you can come up with "in your head" templates to respond to your customers' most common complaints.
Here are some simple yet effective ways to personalize your communication with an angry customer.
Always refer to your customer by name ("Hey there, John. I'm so sorry to hear about…")
Listen to their concerns and be empathetic. Don't just shrug off a complaint as "company policy" or say "we don't do that here." Ask yourself: what would you want to hear if you were in your customer's shoes?
Let your angry customers know that your door is still open to them. If someone complains in good faith, chances are you can still salvage the relationship for the long-term.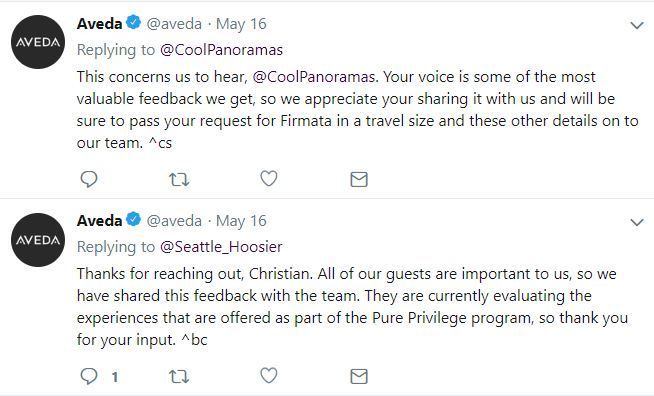 Try to Talk to Them One-on-One
Although many modern customer interactions are often front-facing (think: review sites or social media), it's best to deal with concerns in private.
Going back-and-forth can be messy and awkward. Just like you wouldn't want someone listening in on an embarrassing conversation, you don't want a nasty interaction with a customer front-and-center on a review site.
Ideally, you can encourage your angry customers to hop over the phone rather than deal with an endless message chain or comment thread.
Ex: "I'd be happy to discuss this over the phone and sort things out. Feel free to call me at XXX-XXXX or shoot me an email at …."
Think about it. Someone's bark might be much bigger than their bite online. One-on-one communication over the phone or email is much more productive and is more likely to be resolved.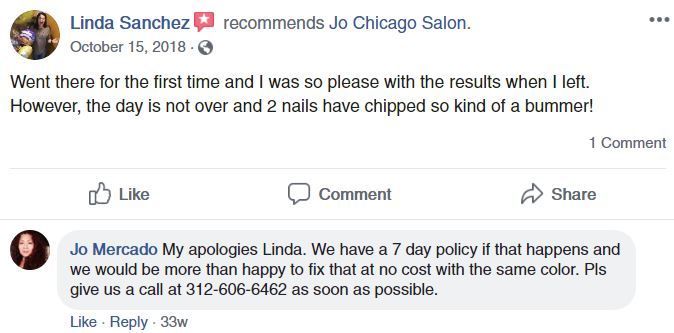 What to Do When the Customer is Wrong
They say the customer is always right, right?
Well, let's say you run into a situation where your customer is, well, wrong.
The key here is to make sure they don't feel like they're wrong.
How do you make that happen, though? Here are some tips to remember:
Maintain a positive tone (lots of "thanks" and "I understand"). Treat them like you can win them back.
Assume that their complaint is in good faith. Never say "You're wrong" but instead assume there's a legitimate misunderstanding.
Try to get to the core of their problem. If someone's upset about pricing, point them to your pricing or services page. If someone was disappointed in your service, figure out where they think you dropped the ball.
Dealing with a customer when you know you're in the right might mean swallowing your pride. However, doing so means keeping that customer for the long-term.
And yes, there might be instances where someone's irate or flat-out unreasonable. Sometimes it's best to cut your losses and move on. These extreme cases are often few and far between, though.
How to Turn Angry Customers into Brand Advocates
Anger is an emotion.
And emotions are good for business.
The fact that someone took the time to express that anger means that they're invested in your product or service.
Just like with any relationship, conflicts happen. It's how you approach them that ultimately determines if the end result is positive.
For example, check out how Best Buy takes a potentiality bad situation…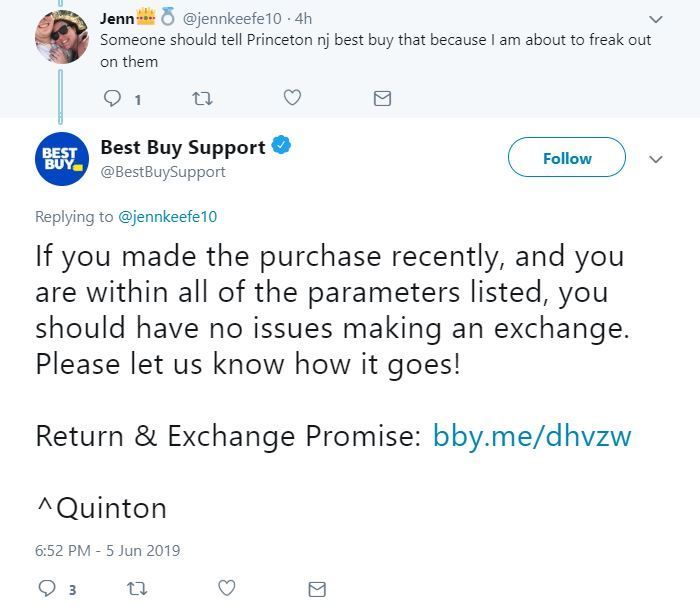 …and it turns it into a total customer service win by being friendly, proactive and, most importantly, personable.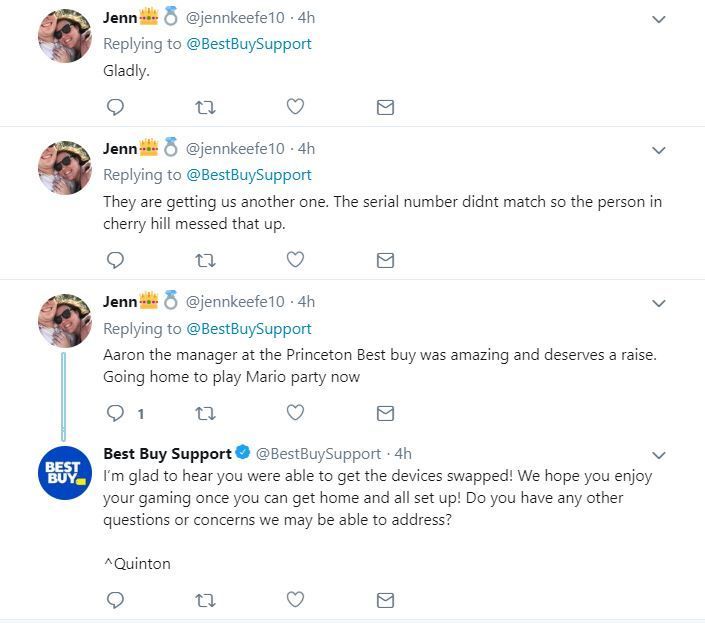 Ignoring that customer could have meant losing them. Like, forever. Instead, the customer is happy and has every reason to return.
So don't assume angry customers are lost business. It might take a custom offer to special treatment, but that attention could translate into a lifelong fan.
See how that works?
Easy Prevention: What Can You Do to Keep Clients Happy
Although you can't avoid angry customers altogether, you can cut down on complaints and take steps toward making stronger connections with your clients.
For starters, simply being more available can work wonders for your customer relationships.
And hey, vcita's client portal helps you do exactly that. Around the clock access to your clients means that you're always "on" and capable of responding quickly to requestions, reminders or payments.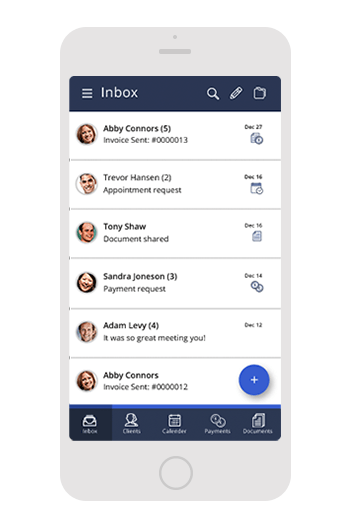 In vcita, you can also assign special tags to clients to denote anyone you've been in touch with who might need special treatment. This makes it easy to document your history with angry customers and happy clients alike.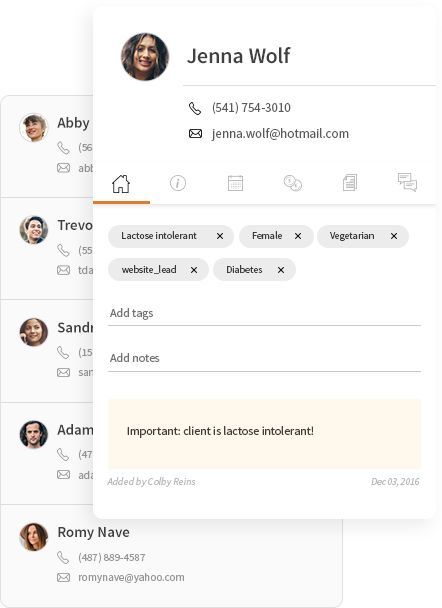 To keep yourself in the loop, make sure you have email notifications on for social sites such as Twitter and Facebook. You can do the same for Google Reviews, Yelp! and anywhere else where your business has a web presence. Having customer concerns come straight to your inbox makes them much harder to miss.

Also, it helps to be crystal clear about what your business offers.
Beyond detailed service pages on-site, vcita allows you to highlight the specifics and differences between your services as soon as someone tries to book an appointment. This encourages clients to sign up for whatever meets their particular needs.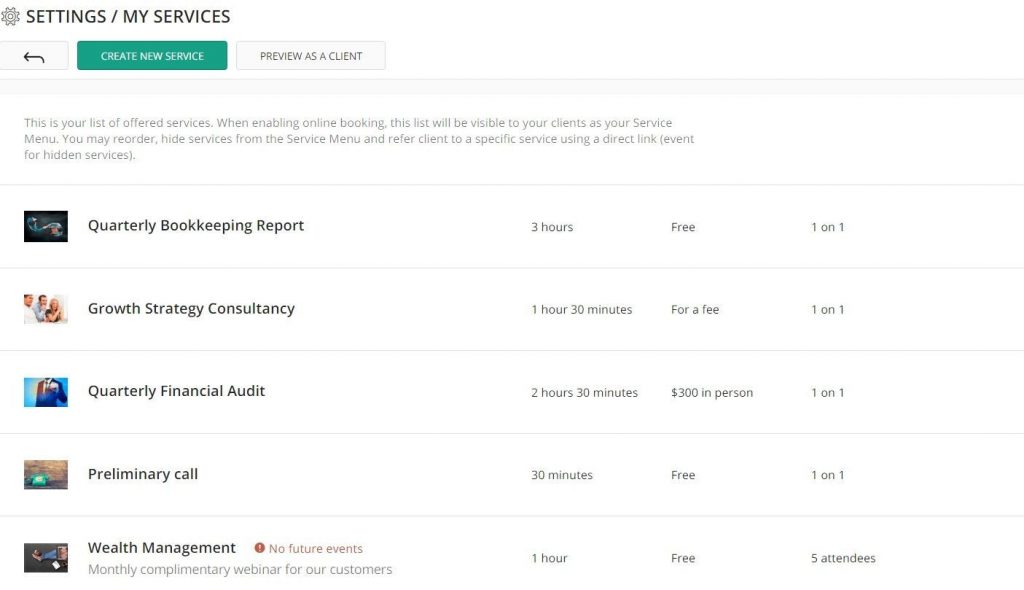 Last but not least, don't forget to offer service with a smile.
Sounds cheesy, but it's worth repeating.
Consistently checking in with your customers via social media or email can help remind them of your positive relationship. If you want customers to open up to you, you need to make sure you're open to them as well.
How Do You Deal with Your Angry Customers?
Hopefully you don't spend too much time with angry customers.
Even so, understanding how to handle and avoid them is a must-do for modern business owners.
With the help of these tips and tools like vcita, you can set yourself up for fewer complaints and more positive relationships as your business grows.