Salon management software
Give your business a whole new look with software that does it all.
Salon software for hairdressers, nail artists, and beauticians
Give your business a whole new look with software that does it all.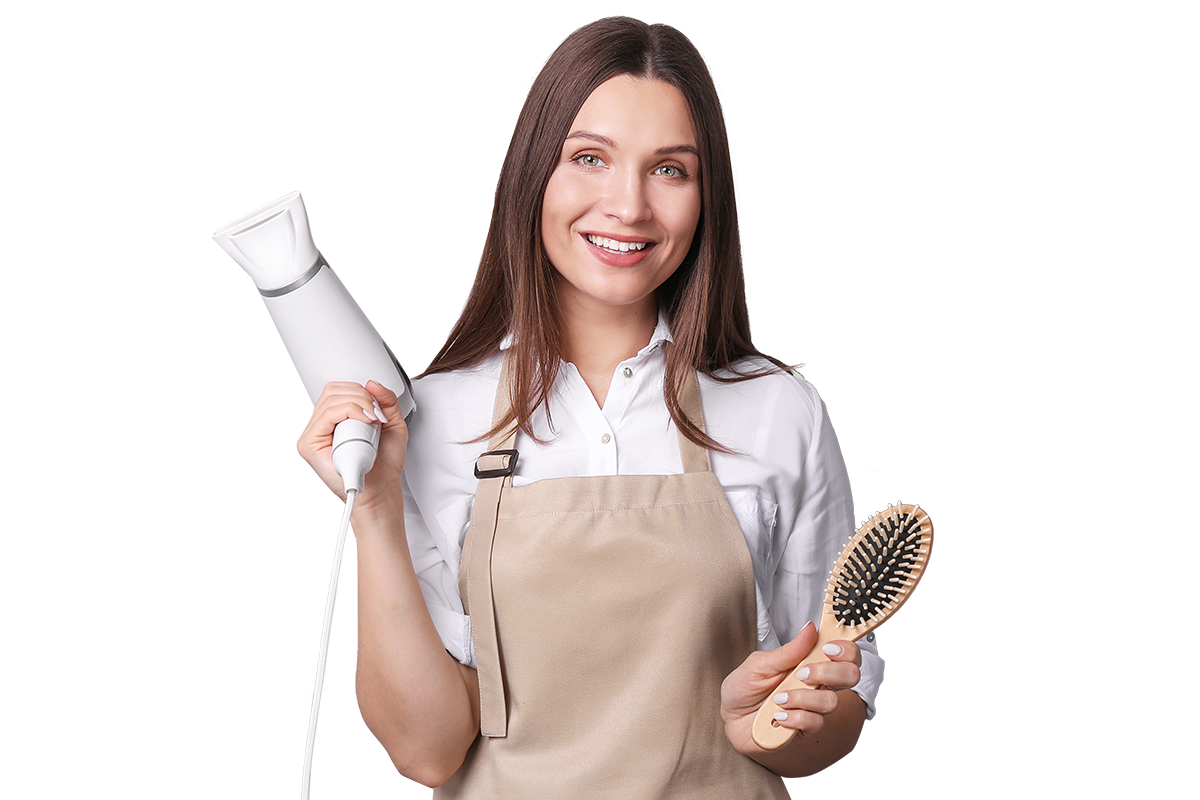 Meet the all in one platform that keeps your salon running 24/7
Beauty and hair treatments transform your salon customers. Transform your business too with software that streamlines your scheduling, payments, and marketing—all in one easy to use platform. Managing a team? Give them all access to one central platform where team members can easily trade shifts, message each other, and take a look at what customers they'll serve every day.

Make it easy for your customers to pay you, any way you want them to. From prepayments to point of sale integration to invoices and more, structure their payments in a way that best serves your business. Create coupons, email and SMS marketing messages, and beautiful customer portals that all work nicely with each other. Then use the extra time you've saved to give your customer their best haircut yet.

Save time with self-serve booking
Social distancing means less chair space—and that means keeping appointments quick and organized is more important than ever. Save on admin costs and time with self-serve scheduling that's ready whenever your salon customers are.

Your customers know what they want before they book with you. Let them tell you up front with a scheduling app that lets them choose a service, staff member, and time that works for you. Ask them for details about their preferences automatically, before they're in the chair.

Customer needs a haircut and a color treatment? Make it easy for different specialists to collaborate, with one calendar that everyone can access. Staff can block out time they aren't available, to make it easier to see when they are. Or, assign customers to specific staff that can get the job done.

Leverage your social media, Google My Business, and landing page with a call to action button that lets your salon customer schedule from anywhere they find you. And the best part? You'll eliminate no-shows with automated appointment reminder emails, sent at whatever intervals you choose.

Payments that come in all shapes and sizes
Don't let payment hassles hold your customers back. Accept all credit cards online with a payment platform that lets your customers pay 24/7. Charge upfront for your bookings, or let your customers make a contactless payment in person.

Struggling with no-shows? Charge a deposit fee to make sure your customers show up. See the payment status of each customer right from your calendar, so you can address it right away if there are any issues.

Save time by keeping your regular salon customers' credit cards on file, so you can charge their card right from the app. They'll get seamless service from you, and you'll make more chair time for your next customer. Or, let your customers pay you online via your website, Facebook, or email.

No extra transaction fees or merchant account needed. If you're still tied to your cash register, you're missing out on a whole host of alternatives. More payment options = more payments.

Stay competitive with coupons and package services
Create clean, branded estimates for business proposals with vcita's invoicing and estimate software, so your clients can see your price breakdown at a glance.
Once you've done the job, create an invoice that matches your proposal estimate with a single click.

Use the CRM tool to tag your clients' proposal status, so you can easily filter by which proposals you've won and which are in your pipeline for follow up.

Attach proposals, contracts, and other documents to their CRM file to help you stay on top of those important leads.
CRM that helps you get it right, every time
Pick the conversation right back up from where you left it, with a CRM system that lets you record notes on each customer and tag them with custom categories. Does your customer have allergies, special preferences about their treatments, or other needs? Update their CRM and your whole staff will be in the loop.

Stay informed with automatic updates each time one of your customers books an appointment or makes a payment. Use their booking history to recommend a haircut or nail treatment that will last until they make their next appointment.

When customers book a package of services that includes multiple sessions, easily track how many prepaid sessions they have left. Or, create a loyalty program and track the number of sessions they've booked, so you can send them an email when they've earned a free session!

With mobile-friendly features, all of the above will be accessible wherever you go, whether you're on your laptop at home or on the go prepping for your next customer.
Connect with your salon customers via email and SMS marketing
It's never been more important to have a way to reach out to all your customers. Easily send updates about new safety standards or hours of operation with email and SMS messaging features that integrate with your contact list.

Trying out a new service? Let everyone know with a digital coupon they can redeem before they even walk through your door. Have a new makeup tutorial on YouTube? Easily send your whole contact list an update when a new post comes out.

Keep track of when your salon customer needs their next trim or manicure, and send them a reminder when it's almost time to book again. Include a call to action button on their email that takes them right to your schedule, so they can book with you in seconds.

Reconnecting with dormant customers is a must if you're in the midst of reopening your salon. Do it the easy way with one message letting all of them know you're back in business—and if you need a little help, pick one of the easy-to-use email templates that give you just the right words to say it.
Let your salon customers see their appointments, share documents, and more
Tired of trying to recreate haircuts from thumbnail images on your customers' phones? Let them send you an image instead! Give your customers somewhere to send it with secure customer portals that feature messaging, appointment history, payment history, and a convenient way to pay in one click.

Easily send customers waivers for beauty treatments that require them, and the document will be saved in their customer portal automatically. Let them sign it and send it back to you before they even set foot in your salon. Send aftercare instructions and other important information to their customer portal, and it will always be in one place, right where it's needed.

Give your customers a small piece of the experience of walking into your salon from home, with customizable customer portals that you can design with your branded elements. Engage salon customers with a place where they can go to see all of their information, make payments, and contact you if they need to.
Keep doing your best work, together.
Your salon is where your best work happens. Make sure you keep it running smoothly with software that connects your staff, salon customers, and you. Vcita's automated reminders will keep your customers coming though the door, and CRM that helps you give them the best possible service will keep them coming back.

Integration means you'll have all the pieces in one place, saving admin time and costs on data entry. Keep admin work from slipping through the cracks by automating it so it never does.

Say goodbye to scheduling hassles and hello to a new streamlined experience. With scheduling that lets everyone work together, you'll have more time to focus on getting your customer's salon treatment just right.