Client Relationship Management Software
Make more meaningful connections with your clients with an easy-to-use client relationship management app.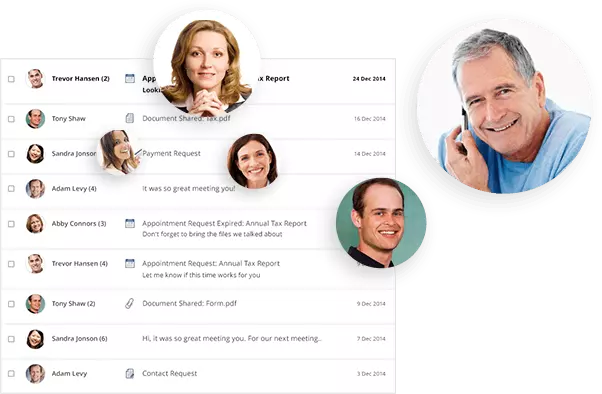 CLIENT RELATIONSHIP MANAGEMENT
Understand your clients, inside & out
Instantly connect names to faces and keep your crucial client data handy at a moment's notice. With custom client records cards, you'll never miss a beat when it comes to keeping track of who's who.
Provide professional service with a personal touch
The more you know your clients, the better you can serve them. Keep a detailed history of your client records in context at your fingertips – instant access to client records translates to stellar service every single time.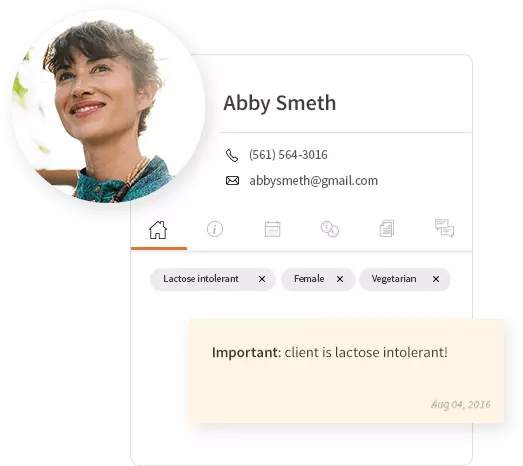 Make an amazing first impression
Looking to "wow" your future clients from your first point of contact? Our contact management system can do the trick with a friendly contact form on your website. Gather everything you need to know to make an awesome first impression with a custom client intake form.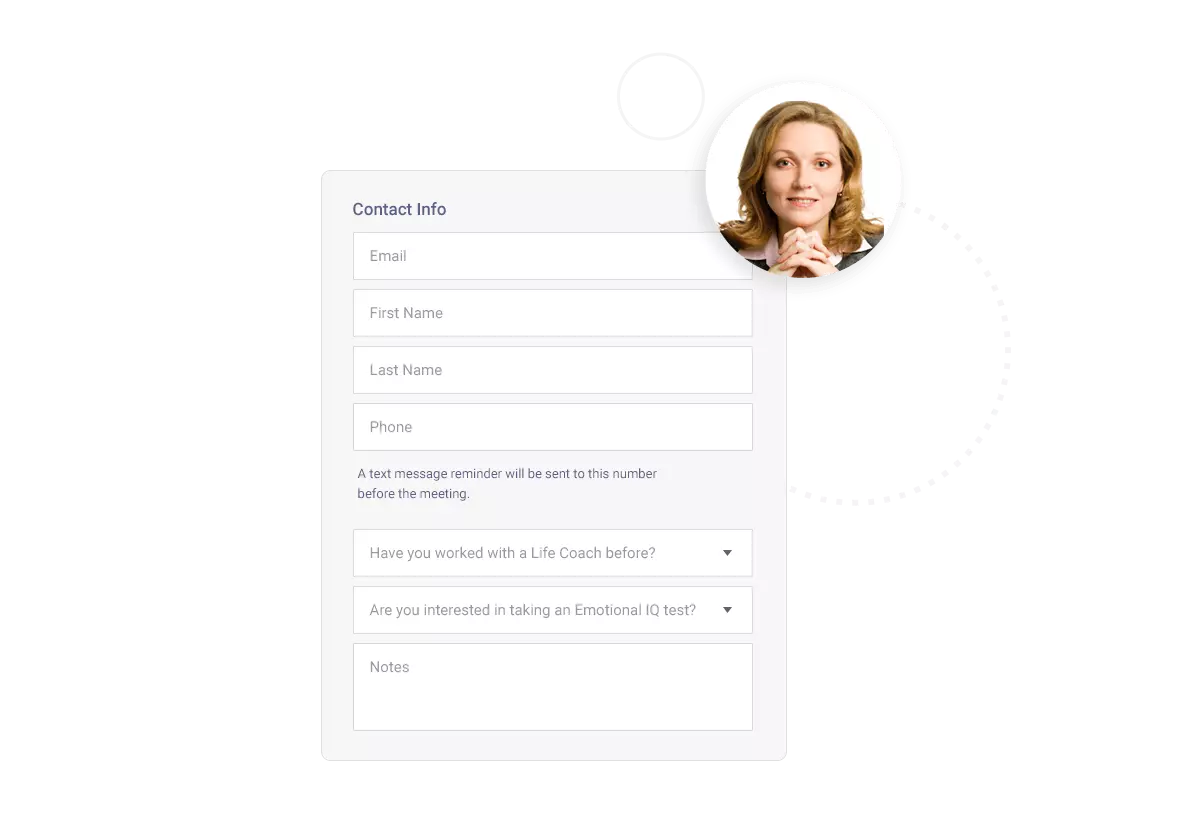 When your clients fill out the contact form on your website, you can record important details such as:
How clients heard about you and your services
Open-ended questions and answers, where clients can provide their own unique input
Personal preferences, pet peeves and other professional "must-knows" before meeting
Your clients' photo and additional information will be pulled from their social media profiles
The only client management software that will help you manage AND grow your client base.
Free forever when you sign up for a free account.
Get organized – it's easy!
With all of your client data stored in one place, organization becomes second nature. Find every little detail about your clients without digging through your inbox or calendar.
It's the small details that count
Add private notes to your client cards, making sure you're always on top of the conversation and can pick up exactly where you left off. Jot down and save any essential information as you go along – making it available for you and your team just when you need it most.
Manage clients while on-the-go
Just because you're away from your desk doesn't mean your business stops running. With a mobile app for Apple and Android, you can easily manage leads and clients while on-the-go (and even assign client requests to your staff members so they can continue the conversation).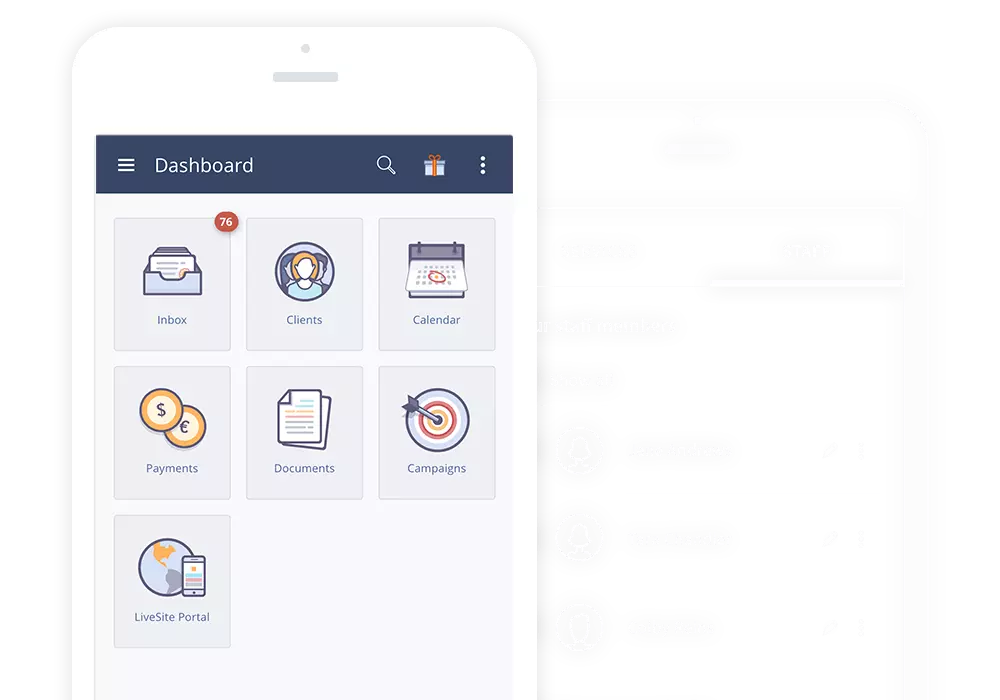 Send targeted announcements and promos
With all your clients' information in one place, organization and communication becomes a breeze. Streamline your communication by assigning tags to clients and grouping them into categories ("returning clients," "VIPs," "dormant clients," etc).
Tagging makes it easier to mass email clients when it's time to announce a new service or check in with clients you haven't heard from in a while.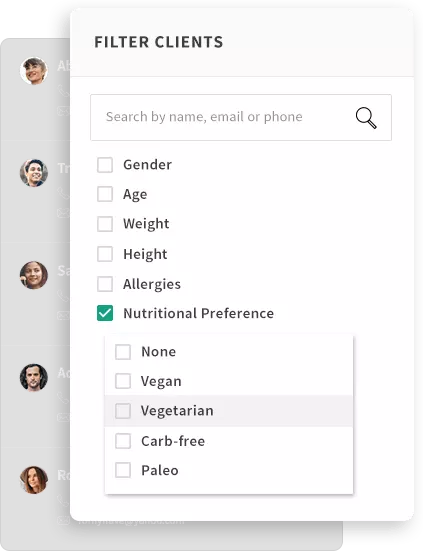 Trusted by business owners worldwide
Rated 4.7 (271 votes) on Google My Business
Every new contact that comes in through vCita is a chance to build a lasting relationship with a new client.
Pure and simple, vCita makes me look good – organized, responsive, competent, and caring. What better introduction is there?
Because vCita runs on multiple platforms, I can take my business with me when I'm away from my desk and work from anywhere.
Build stronger customer relationships, save time and expand your business.
Build stronger customer relationships, save time and expand your business.