Automated appointment reminder software
Keep your clients in-the-know with appointment reminders & follow-ups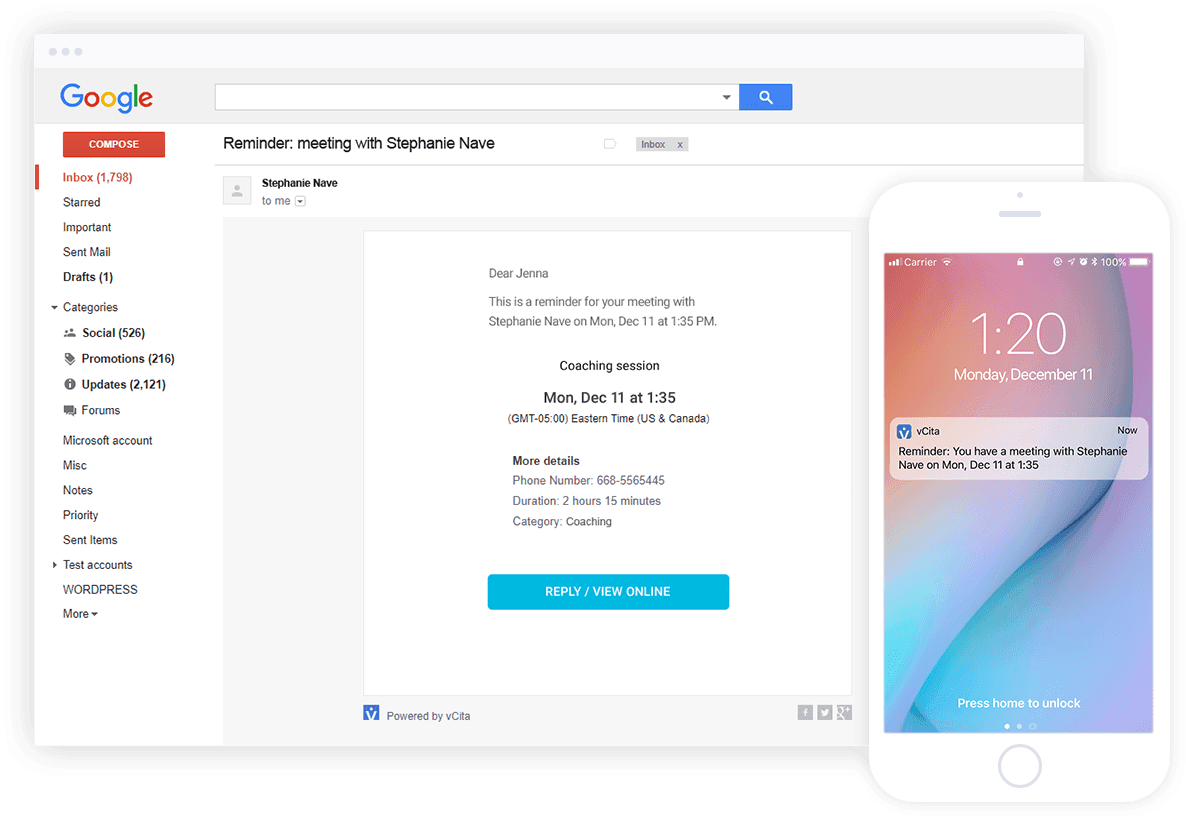 Ensure your clients are always in the loop with automated reminders
Say hello to your new virtual assistant. With your business' admin messages on autopilot, you can save precious time and focus on your client relationships and day-to-day duties.
Cut no-shows in half
Minimize no-shows and cut down on last-minute cancellations with automated appointment reminders and confirmation requests
Guarantee no loose ends
Send automated appointment reminders and follow-ups to guarantee nothing slips between the cracks
Score more bookings
Send real-time follow-ups that translate into repeat business
Look more professional
Compete with the big brands and provide a great service experience, even if you're flying solo


Automated reminders software to support a full client lifecycle
Provide a flawless client experience, every step of the way
Keep new & returning clients in-the-know with speedy responses and a stellar client experience.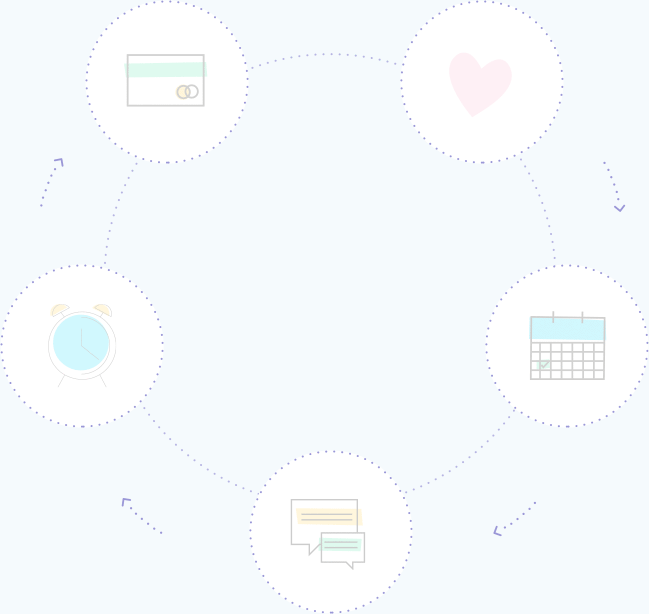 Reminders and confirmation software for appointments and payments
Thank you messages
Let clients know their inquiry is being taken care of. When clients fill out a contact form on your website, they'll automatically receive a reassuring "thank you" message.


Meeting confirmations
Make sure clients have all the information they need to prepare for their upcoming appointment – send meeting confirmations that include essential details such as the meeting's location, duration and pricing.
Appointment reminders & confirmations
No more no-shows and last-minute cancellations. Set up appointment reminders or request attendance confirmation before appointments to make sure your clients never miss a meeting.
Post-meeting follow-ups
Get more repeat business by encouraging clients to come see you again. After a meeting, clients receive a follow-up message thanking them and inviting them to book their next appointment.
Payment reminders
Stay on top of your billing and get paid faster. Send clients reminder for about-to-expire price estimates or for pending/overdue payments, speeding up the payment process.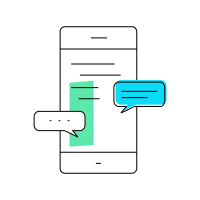 Two-way texting
Engage in a natural conversation with your clients using two-way texting. Clients can reply to your automated reminders with regular text messages. Have all of your client conversations stored in one place, rather than scattered across different platforms.
Rated 4.5/5 on Capterra, Software Advice and Getapp (196 votes)


Make life easier for you, your staff and your clients
No setup required – automated message templates are available as soon as you log in
Multi-channel – messages are 100% mobile friendly through email, SMS or both
Send only the automated messages that your business needs, no more and no less
Create unique notifications for each and every service you offer
Tailor your messaging and reminder cycle based on your business' schedule
Customize the texts and visuals of your messages to match your brand and its voice
Reach clients at home, in their pockets & everywhere in-between
Make sure your notifications reach clients anywhere and everywhere, ensuring there's always a lifeline between you and your clients.
Email reminders
Send confirmations, reminders and follow-ups directly into your clients' inboxes around the clock.
SMS reminders
Reach clients instantly and on-the-go with actionable text messages that include everything they need to know.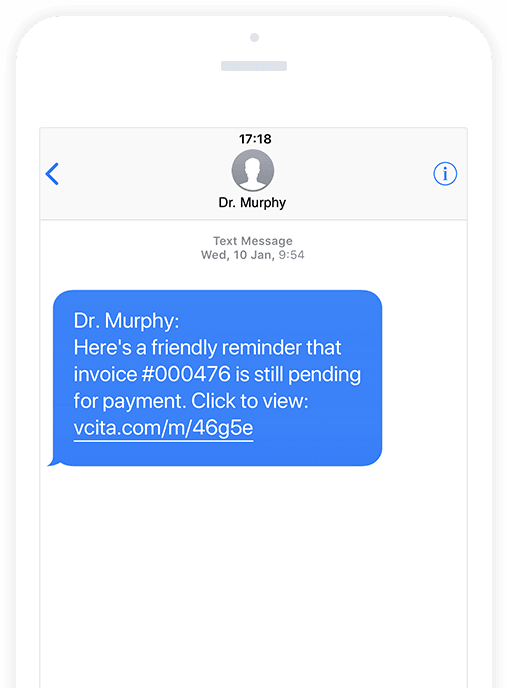 We're here for you
We know you're busy – let us help your grow your business sooner rather than later.
Not sure? Book a free personal demo