Automated appointment reminder software
Keep your clients in-the-know with appointment reminders & follow-ups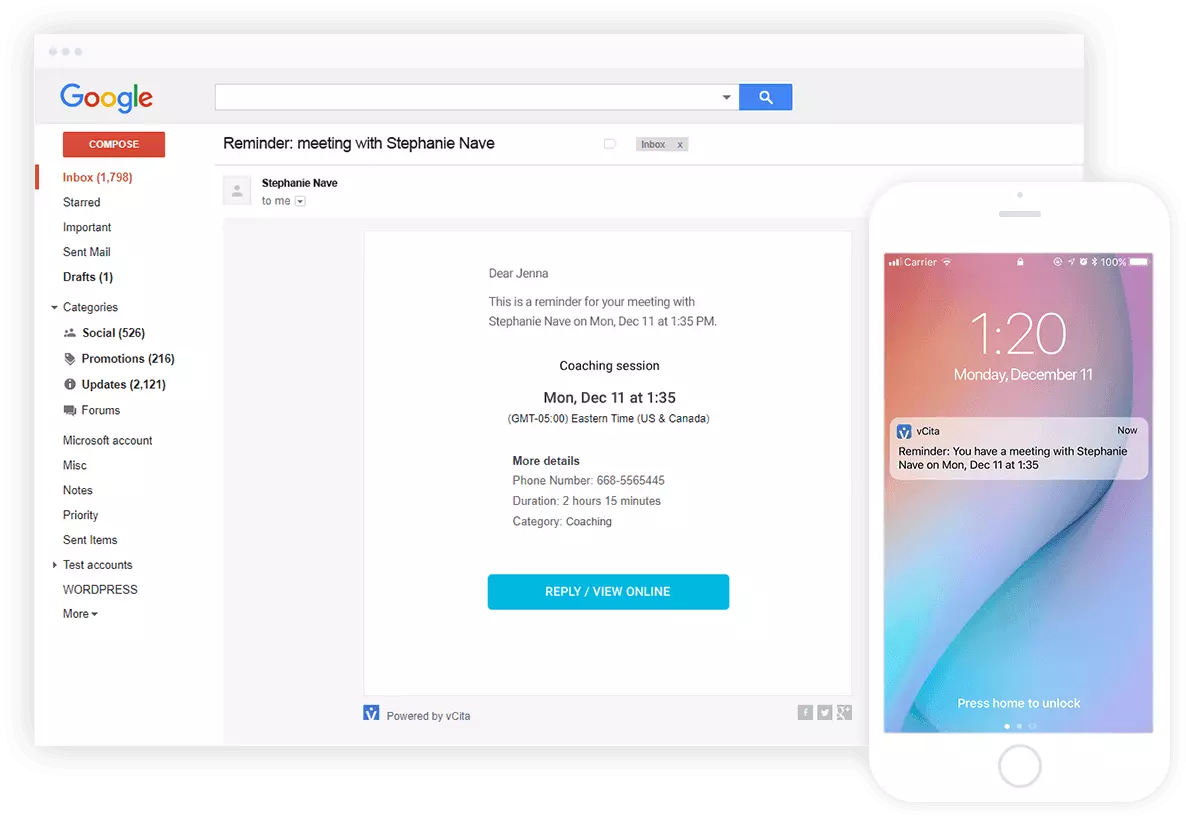 Ensure your clients are always in the loop with automated reminders
Say hello to your new virtual assistant. With your business' admin messages on autopilot, you can save precious time and focus on your client relationships and day-to-day duties.
Cut no-shows in half
Minimize no-shows and cut down on last-minute cancellations with automated appointment reminders and confirmation requests
Guarantee no loose ends
Send automated appointment reminders and follow-ups to guarantee nothing slips between the cracks
Score more bookings
Send real-time follow-ups that translate into repeat business
Look more professional
Compete with the big brands and provide a great service experience, even if you're flying solo


Automated reminders software to support a full client lifecycle
Provide a flawless client experience, every step of the way
Keep new & returning clients in-the-know with speedy responses and a stellar client experience.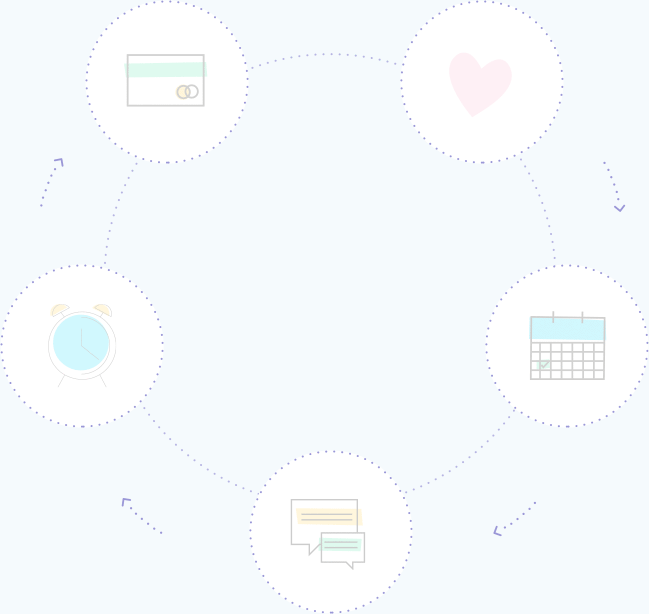 Reminders and confirmation software for appointments and payments
Thank you messages
Let clients know their inquiry is being taken care of. When clients fill out a contact form on your website, they'll automatically receive a reassuring "thank you" message.


Meeting confirmations
Make sure clients have all the information they need to prepare for their upcoming appointment – send meeting confirmations that include essential details such as the meeting's location, duration and pricing.
Appointment reminders & confirmations
No more no-shows and last-minute cancellations. Set up appointment reminders or request attendance confirmation before appointments to make sure your clients never miss a meeting.
Post-meeting follow-ups
Get more repeat business by encouraging clients to come see you again. After a meeting, clients receive a follow-up message thanking them and inviting them to book their next appointment.
Payment reminders
Stay on top of your billing and get paid faster. Send clients reminder for about-to-expire price estimates or for pending/overdue payments, speeding up the payment process.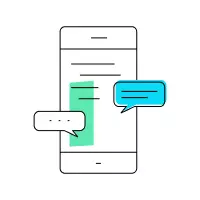 Two-way texting
Engage in a natural conversation with your clients using two-way texting. Clients can reply to your automated reminders with regular text messages. Have all of your client conversations stored in one place, rather than scattered across different platforms.
Trusted by 100,000 small businesses worldwide

Make life easier for you, your staff and your clients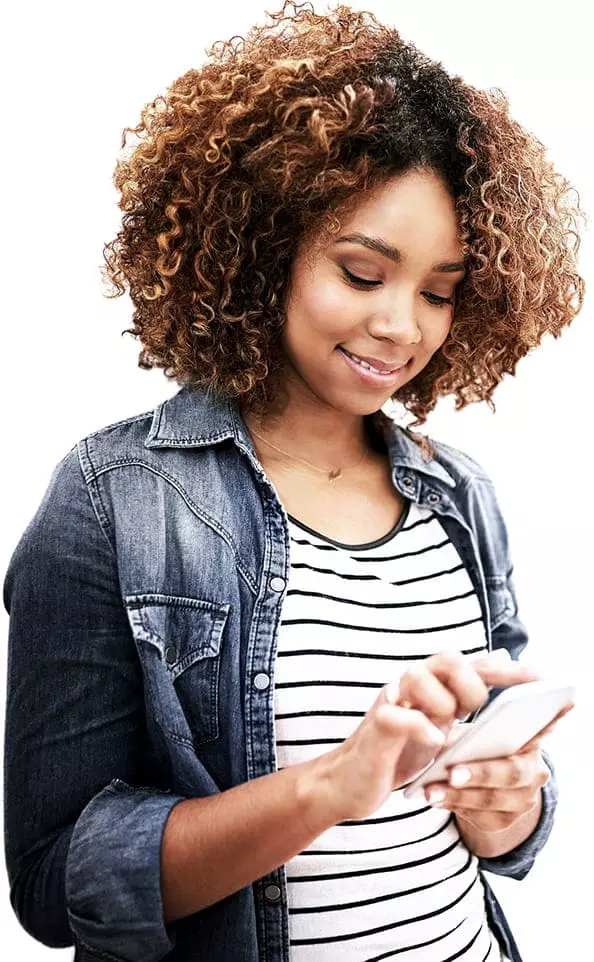 No setup required – automated message templates are available as soon as you log in
Multi-channel – messages are 100% mobile friendly through email, SMS or both
Send only the automated messages that your business needs, no more and no less
Create unique notifications for each and every service you offer
Tailor your messaging and reminder cycle based on your business' schedule
Customize the texts and visuals of your messages to match your brand and its voice
Reach clients at home, in their pockets & everywhere in-between
Make sure your notifications reach clients anywhere and everywhere, ensuring there's always a lifeline between you and your clients.
Email reminders
Send confirmations, reminders and follow-ups directly into your clients' inboxes around the clock.
SMS reminders
Reach clients instantly and on-the-go with actionable text messages that include everything they need to know.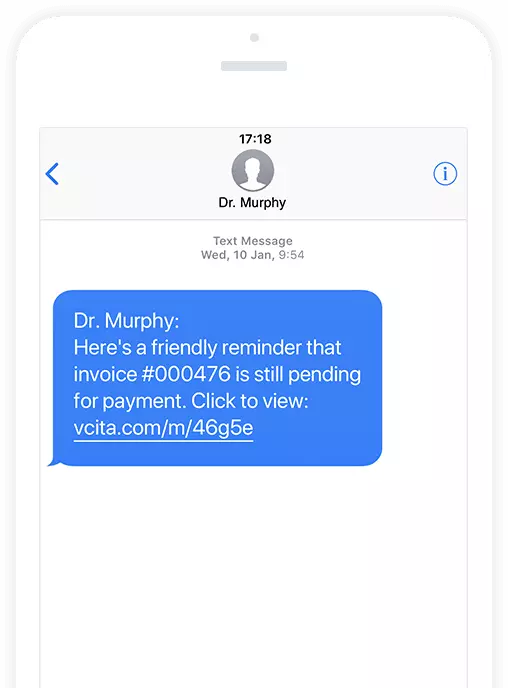 What is appointment reminder software?

Appointment reminder software is a tool that helps businesses automate appointment reminders for their clients. This way, businesses can keep the clients in the loop without the need for constantly following up with them by phone or email.

This is an easy and practical way to make sure they don't forget about their appointment (did you know that an average person forgets three things a day?). It's like having a free virtual assistant. Another positive side to having an appointment reminder software at your side is that your business will have fewer no-shows or last-minute cancellations.

On top of that, real-time follow-ups will help you build repeat business while facilitating professional and consistent communication with customers that will bring you more positive reviews.

vcita offers all this and then some – including (among other things) multi-channel appointment reminders via email and SMS, customizing the reminder messages to match your business schedule as well as to reflect your brand and voice.


How much does vcita appointment reminder software cost?


vcita offers individual and team pricing options for its platform that includes the appointment reminder feature. If you need software for just one user, you can start with the Essentials plan which costs only $19 per month when billed annually. If you choose the monthly subscription, it will cost you $29 per month.

This plan covers all the business and payments management features, including client management, client portal, billing & invoicing, automated payment collection, online scheduling & business calendar, Zoom integration, and Stripe, Square, PayPal, and Venmo support. It also includes basic marketing and client communication options, as well as automated reminders via email.

Larger teams can start with the Business plan, which adds the support for SMS reminders. It comes with a price tag of $45 per month for one user when billed annually. If you choose the monthly subscription, it will cost you $59 per month. The rates increase with additional users.

If you pick this plan, you'll get everything from the Essentials plan and more. This includes more advanced marketing and client communication options, integration with Google Analytics and QuickBooks, HIPAA compliance, email + phone support, and one free setup & installation session (45 minutes).

Finally, there's the Platinum Plan, which costs $75 per month for one user when billed annually or $99 when billed monthly. It adds customization of email templates and notification schemes in its automation and reminders feature set.

Other extras, on top of everything included in the Essentials and Business plans, include integration with Zapier, priority support, and two free setup & installation sessions.

There's also a 14-day free trial on the table.

How many types of reminders are there?

There are three kinds of appointment reminders in terms of scheduling: daily, weekly, and monthly.

Thanks to calendars in the appointment reminder software, businesses can organize the client workload in line with these schedules, customize calendar columns, appointment durations, types of appointments, and more.

Reminders are sent to the client before their appointment. For instance, vcita allows automating up to two reminder messages ahead of the clients' appointments. If you have the Business plan or higher, you can send SMS reminders alongside email reminders that are the standard.

When you set up the reminders for your clients on the platform dashboard, you can choose the time when you want them to be sent out or disable the reminder altogether. You can also customize the SMS reminder message, at the end of which a vcita link is automatically included. The client can use this link to open their appointment booking and take further action.

Do note that SMS reminders cannot be sent alone. You can either send email reminders alone or email and text message reminders together.


Are vcita appointment reminders HIPAA compliant?


vcita's service and security mechanisms adhere to the standards required by HIPAA regulations for electronic Patient Health Information (ePHI). This also includes its appointment reminders feature. The HIPAA-compliant services are available to the holders of Business and Platinum accounts.

However, we also advise our clients to carefully select the amount and types of ePHI that appear in areas of their accounts. We also recommend using their accounts in line with their own HIPAA obligations, in terms of creating, transmitting, receiving, using, storing, and distributing ePHI.

Furthermore, we require our clients to access and download our Business Associate Agreement (BAA), which signifies their agreement to the BAA terms. It is also the sole way in which vcita knows that they're subject to HIPAA and that the BAA applies to the provided services.

Do note that downloading the BAA is necessary before processing any ePHI related to your account. Also, every additional vcita account requires accessing and downloading a separate BAA for it.

How do you send an appointment reminder through text?


In addition to the standard email appointment reminders, vcita's Business and Platinum plans offer the service of sending appointment reminders to your clients via text message.

Here's how to do this:

– Open your vcita account dashboard.

– Navigate to Settings.

– Select Auto Client Messages.

– Scroll down to the Reminders part. Here, you can enable reminders by choosing in the dropdown the specific time when you want the reminders to go out (e.g. 15 minutes or 1 hour before the appointment). This will enable the default appointment reminder via email.

– To enable the text appointment reminder, tick the checkbox that says Send via text message (SMS) as well. You will also be able to customize the reminder message which cannot exceed 160 characters.

– Finally, click Save at the top of the page to complete the action.

The text reminder will include a vcita link at the end, which the client can use to access their booking and carry out further desired action.

Owners of the Platinum package (or higher) can set custom reminders for specific services, overriding the default settings selected on the Auto Client Messages page. This is carried out by selecting My Services in the Settings menu.

A quick note: Text message reminders cannot be sent alone. You can only send them together with email appointment reminders or use email reminders alone instead.


How do you send a reminder text message?


Sending a reminder text message is a feature offered by some business management platforms. This feature is exceptionally useful as it helps you prevent last-minute cancellations and no-shows of clients that might not check their emails very diligently.

vcita supports sending appointment reminders to your clients as both emails and text messages that accompany emails.

To send a reminder text message to your client with vcita, you first need to be a holder of either our Business or Platinum account. Text message reminders aren't available in the Essentials package.

Here's how the process looks like:

– Navigate to your vcita account.

– Click on the Settings menu.

– Choose Auto Client Messages.

– Scroll down to the Reminders section. Here, you can enable reminders by choosing in the dropdown the time when you wish them to go out (or disable them if you don't want any reminders).

– Activating a reminder text message is done by checking the box that says Send via text message (SMS) as well. This message is customizable and can be up to 160 characters in length. It will automatically include a vcita link at the end of each message, allowing the client to open their booking and carry out any further action.

– Click Save at the top of the page to complete the creation of a reminder text message.

We're here for you
We know you're busy – let us help your grow your business sooner rather than later.
Not sure? Book a free personal demo