Software for handyman business: scheduling, invoicing and accounting solution
Get the job done right.
Handyman software that works for you.
Get the job done right.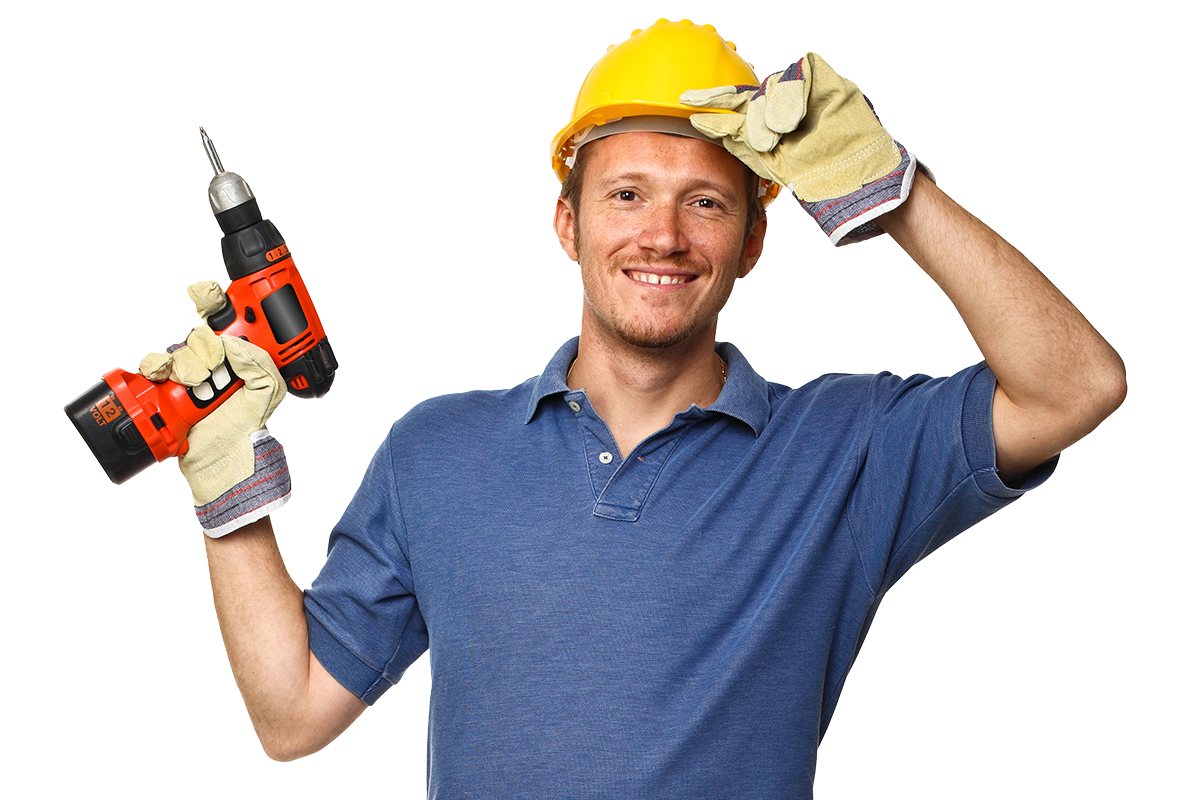 Handle all your admin without breaking a sweat with vcita's handyman and repair service software.
Your clients count on you to get the job done right. You need handyman software you can count on to make your job as a handyman easier. Meet vcita, the all-in-one platform that helps you manage your schedule, estimates, invoices, marketing, and more in one easy to use app. Manage your service crew and keep in touch with your clients whether you're in the office or on site. Check schedules, book clients, create invoices and accept payments all from your phone or laptop.

Features like coupon codes, service packages, and discounts make it easy to create promotions when business is slow. Send clients automated appointment reminder and payment confirmation emails. Waiting on payment from a service you carried out? Vcita will send them an automated reminder email so you don't have to. With multiple integrations including Square, Quickbooks, and PayPal, you can get paid any way you want to. Make your home repair business more efficient with handyman software that integrates everything you need.
Win clients with lead generation tools
Let clients schedule consultations or jobs 24/7 right from your Facebook page, Google My Business page, or website at a time that works for you. Clients can see your availability and the availability of your team, and select from a list of jobs or choose a consultation meeting.

Make it easy for clients to show you exactly what they need done with video calls. Integration with zoom means your client can choose a remote meeting option to show you the repair, cleaning job, or other issue right from their phone, before you even set foot on their property.

Add a lead generation form to your WordPress website with vcita's lead generation plugin, so clients with quick questions can contact you for an estimate. Customize your form any way you want to, so you have all the information you need right up front.

The best part? Your calendar is updated automatically, and vcita will fill in your CRM so your new client is already in your system, as soon as they book an appointment—no typing necessary.
Create estimates and invoices effortlessly
Easily create estimates with software that adds your contact info, logo, and client info to the document—all you have to do is fill in the tax and amounts. Create invoices from estimates with one click, and add a button that lets your clients pay anytime right from their email or client portal.

Invoices are automatically added to your client's file, so you can easily track which clients still have invoices outstanding. Send automated receipts and thank you emails once your clients pay, or send automated reminders for clients with outstanding invoices.

Choose from existing fixed price jobs when creating invoices, or manually enter a price, hours, or any other fields you need. Need to charge for materials? Integration with Quickbooks makes it easy to track expenses and include them on your invoices.
Manage your whole team right from your phone
If you have a team, you can add each person to your vcita account and they'll have their own login information, permissions, and schedule. Assign specialties to different team members according to their skills. Track your team members' time and availability from anywhere, and dispatch the right team members to the right jobs with a single click.

Keep your whole team in the loop effortlessly with a centralized CRM—so everyone has access to the most up to date client info at all times. View the schedules of individual team members, or see an overview of all their schedules at once, with a colour coded view that makes it clear.

Send and receive all the important files you need, all in one place. Whether it's a photo update on a job, a receipt for expenses, or a document that needs a signature, you'll be able to communicate with your team wherever you are.
Keep track of customer requests with an easy to use CRM
Access notes about any client or upcoming job in a CRM that's as easy to use on your mobile as it is on your desktop. Easily view your clients' requests and preferences, contact details, and any other information at a glance, whether you're at home or on site.

You'll receive a notification every time your client messages you in vcita, so you can respond early to any urgent requests. Send the right person for the job as soon as they're available, with your staff contact information and schedules at your fingertips.

Standardize your service for each client with invoicing and service records for each past job you've completed. Set reminders to follow up with clients after the job is finished to make sure they're satisfied.

With vcita's POWr integration, you can also send them a short survey questionnaire to get their feedback. When they fill it out, their survey results will show up automatically in their CRM profile.
Convert leads with email and SMS marketing
Have a blog or YouTube channel where you offer advice or tips? Send the update to your contact list so you stay top of mind when your clients need your services.

Adding a new service? Update your clients about it so they know who to call when they need it. Use client tags to send emails to your clients who might be interested in specific features—for example, if you're updating your aging in place services to include stairlift installation, automatically send the email to clients who have contracted you for aging in place services before.

Promote seasonal services like spring cleaning, deck repair, and snow removal with email templates that look great on both web browsers and mobile devices. Create coupon codes for your promotional offers, and control all the details—set exactly how long they'll last for and how many times they can be used. Display a call to action button in your emails that send your clients right to your booking page, so they can redeem coupons in just a few clicks.
Accept credit cards and partial payments online
Accept credit cards online with vcita's payment processing solution, or integrate with Square or Stripe to have point of sale terminals where clients can tap or swipe their cards. Vcita lets clients pay with one click, from anywhere. You can also save regular clients' cards to file so you can charge them at any time.

Charging a deposit on a larger job? No problem! Easily charge partial payments and keep track of payment status on the job right in your CRM. Get clients to spend more up front with service packages that bundle a range of services or multiple maintenance appointments together. Once they've paid you, track your clients' remaining prepaid appointments easily in their CRM file.

Keep cards on file if you work with clients regularly, for seamless payments every time. Let clients apply referral codes for discounts when they refer a friend. With PayPal integration, you can even create a recurring charge for clients who have standing monthly appointments.
vcita – your toolbox close at hand
Make your home repair business more efficient with handyman software that's easy to use and fully integrated. Take care of all the basics faster with client information that's connected to billing, payments, and email marketing. Integration with Square, WordPress, zapier, and other popular apps lets you control exactly what extra features you want to add.

Take charge of your team, client communication, and admin with an app that makes it easy. More communication with clients makes for happier clients and better reviews online. Better scheduling organization makes your employees happy too.

With just the right features to handle your business, you'll have all the necessary tools at your disposal without bells and whistles you don't need. Say goodbye to spreadsheets and paperwork, and handle it all in one user-friendly platform.