Missed appointments cost money. According to Healthcare Finance, every year, individual healthcare businesses in the U.S. have no-show rates of 5% to 30%, representing approximately $150 billion in revenue loss. While hospitals and larger providers may be able to cushion this loss, a 30% no-show rate can seriously damage your small business.
How can appointment reminder apps help?
Research has shown that the average person forgets three things a day. The busier we are, the more things there are to remember. With new work and family tasks popping up every day, it's difficult to keep track of everything.
With automated appointment reminders, you can keep your clients in the loop without having to constantly follow up by phone or email. Using an appointment reminder app, you keep them in the loop without taking time away from your daily responsibilities. It's like having a virtual assistant that works for free!
Other benefits include:
Fewer no-shows or last-minute cancellations
Your team doesn't have to remember to follow up with the client or patient
Build repeat business through real-time follow-ups
More professional and consistent communications with customers
In this article, we'll review and compare the 5 best appointment reminder apps for small businesses and how they can take your customer communications to the next level.
1. vcita appointment reminder software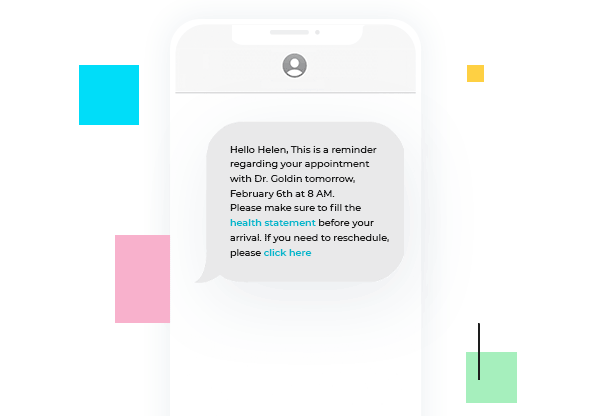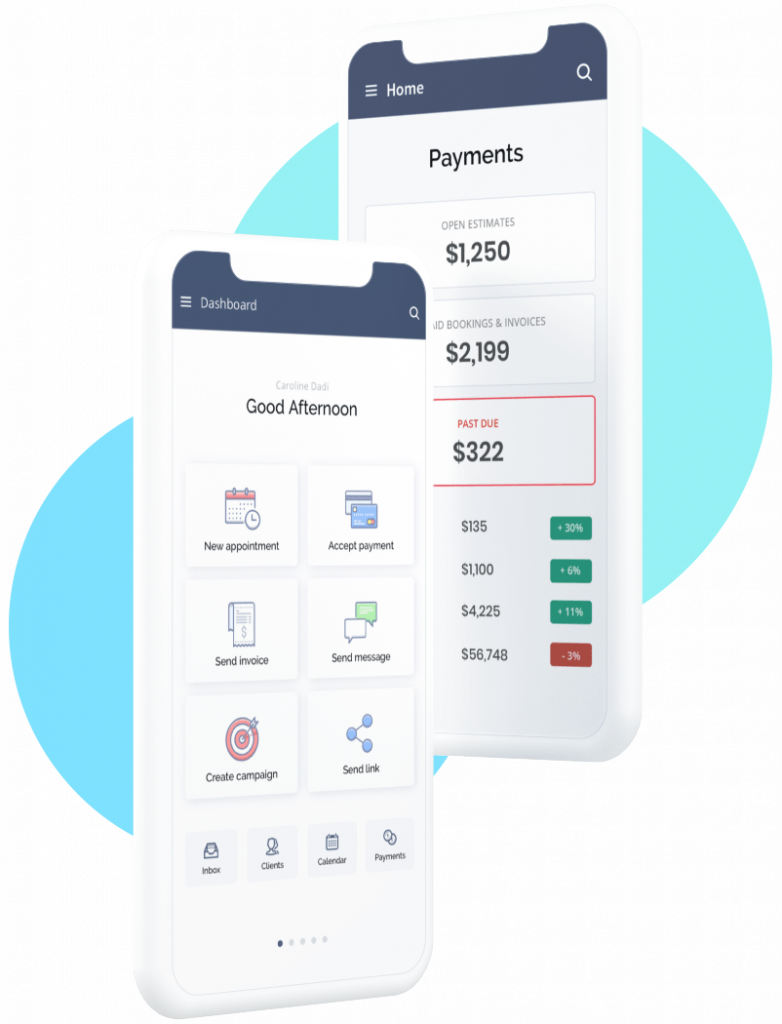 Designed to meet the needs of growing businesses and busy customers, vcita delivers automated and consistent appointment reminder apps that help grow your revenue and client base.
Pros:
Multi-channel- send appointment reminders through email or SMS
Tailor your messaging to match your business schedule
Customize messaging to reflect your brand and voice
Cons:
For SMS appointment reminders, you need to upgrade to the Business Plan.
Pricing: Solo and team plans are available. The Essentials Plan is only $19 USD per month when billed annually while the Business Plan, which supports SMS reminders, is $45 USD per month. A 14-day free trial is available.
Features:
Email and SMS reminders delivered as scheduled
Video appointment capability for social distancing
One-click online appointment payments
Client self-service portals
With vcita's appointment reminder apps, there's always a connection between you and your clients. You can send reminders, confirmations, and follow-ups into their inboxes 24-7 and reach them on the go with clear and concise SMS messages that tell them everything they need to know about their upcoming appointment. Best of all, there's no setup required. As soon as you log in, you can start sending reminders right away.
In addition to appointment reminders, the vcita platform has billing, invoicing, and payment capability that help you maintain a healthy revenue flow as your business grows from small to medium and beyond. It also includes a self-service portal feature that lets your clients schedule and pay for their own appointments, giving the flexibility they want and need in today's fast-paced society.
While vcita may be more expensive than some appointment reminder apps, it has a lot more customer relationship and business development features than many of its lower-priced counterparts, making it worth the investment.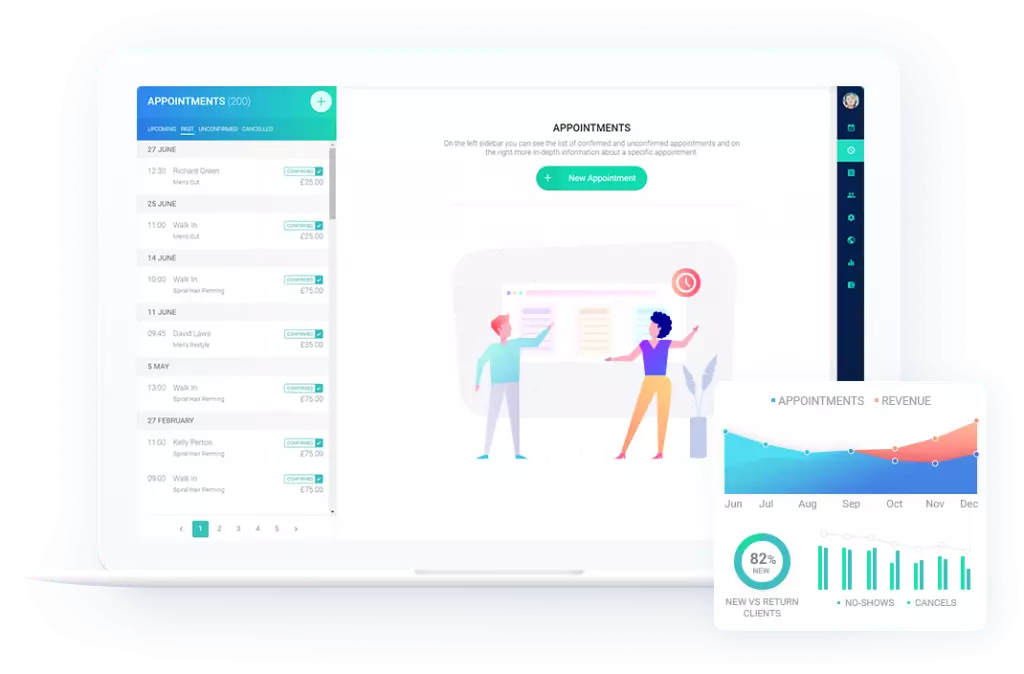 With planfy, you can use SMS and email to send appointment reminders, confirmations, and updates to clients anytime and from anywhere.
Pros:
Email and SMS recall invitations available
Easily track conversion of recall campaigns
Customizable notification templates
Cons:
Only one staff calendar available with the basic plan.
Pricing: The Solo Plan, which includes the automated appointment reminders, is $14 USD per month. A 14-day free trial is available.
Features:
Send email and SMS appointment reminders
Custom forms that capture valuable customer data
Generates QR codes customers can scan to book appointments
Built-in video call bookings
Planfy has practically everything that you and your customer need to book and manage appointments. Thanks to an appointment calendar that's shareable on your website and social media platforms, they can schedule services on the go while the system sends automated email and SMS reminders as their appointments come due.
Unlike a lot of reminder apps, planfy lets you send recall messages to customers who haven't visited or made a purchase in a while. It also generates booking QR codes that you can add to the front doors or windows of your establishment, enabling passersby to check availability and book services even after hours.
Like vcita, planfy has the tools you need to encourage people to make bookings and ensure that they don't forget afterward. You'll save time and money, which are precious commodities when you're growing your business.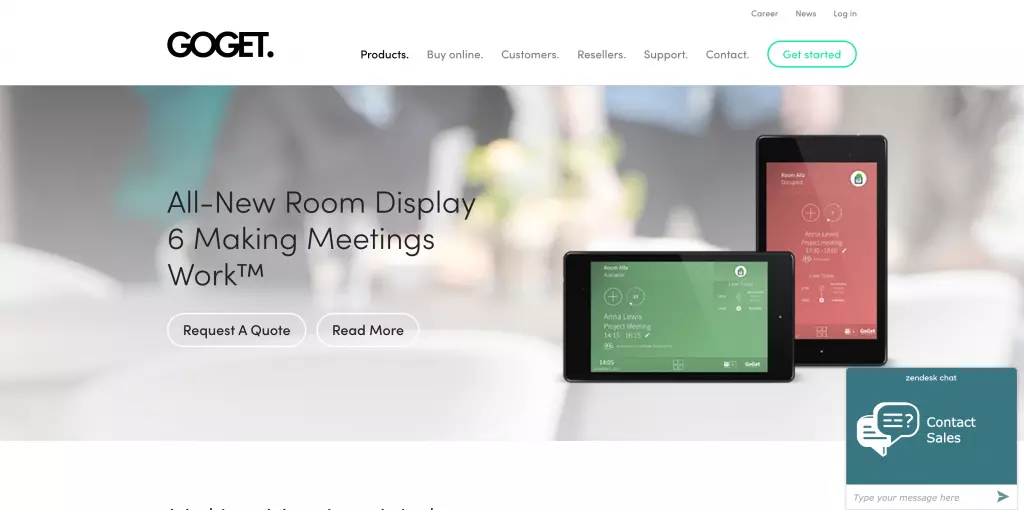 This award-winning room scheduling system makes professional meeting room bookings easier while eliminating the hassle of forgotten meetings and 'room thieves.'
Pros:
Users must manually check into a meeting within a specified time frame
Display shows the host and all attendees
Amenities filtering function makes it easier to book the right space
Cons:
Only the room host receives meeting reminders.
Pricing: GOGET One hardware costs $895 USD. Includes a 3-year license.
Features:
Stylish user interface design that can be customized to match company branding
See which rooms are available at a glance
Email reminders for meeting hosts
Lets users book resources on-screen outside the room
If your business consists of several private spaces, such as spa treatment rooms or healthcare consultation offices, GOGET solves the problem of trying to find or reserve an empty room. You can book using the panel or the GOGET app, which is especially convenient when making arrangements on the go. Once your booking is made, the system prevents your room from being 'stolen' by displaying your meeting particulars and requiring a check-in.
While GOGET simplifies meeting room management, it is more of a coordinator than customer service tool. For example, only the host gets email reminders of an upcoming room booking. That said, when your business grows, GOGET can ensure that you and your staff make efficient use of available spaces.
With ReminderCall.com, you can send appointment reminders from your existing software system to help stamp out no-shows.
Pros:
Integrates with a wide variety of business software
See customer responses via email or on the dashboard
Two-way text and email messages with live delivery status updates
Cons:
Strictly an appointment reminder service: no CRM or marketing features.
Pricing: Standard Plan is $14.50 USD per month. A volume discount is available for larger organizations. Free 30-day trial available.
Features:
HIPAA-compliant appointment reminders
Schedule reminders from your calendar or spreadsheet
Mobile-friendly email reminders
Dedicated phone number
With ReminderCall.com, there's no need to master a new system. It integrates seamlessly with the most popular scheduling systems (if yours isn't on the list, the company can create a custom integration), so once it's set up, the system will send text or email appointment reminders directly from your scheduler. The live dashboard will track delivery status and let you know when messages are received.
Like vcita, ReminderCall.com's communications are HIPAA-compliant, making it an ideal solution for healthcare businesses. It doesn't have any self-serve client tools like a portal or online payments, but if you already have a CRM system that covers those bases, ReminderCall.com will quickly become a valuable asset to your business.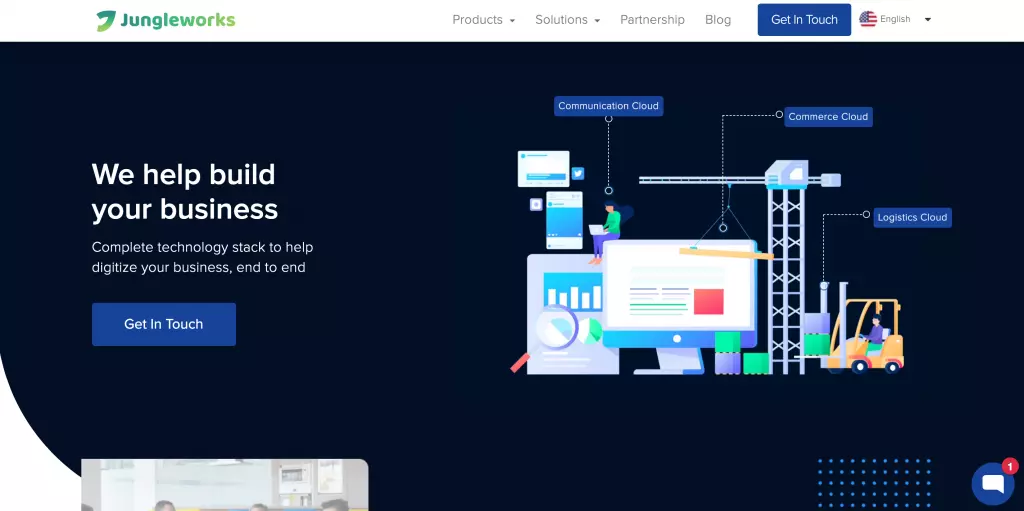 If you run a service-based business that includes delivery, Tookan provides valuable support with end-to-end route planning, automated dispatch and real-time tracking.
Pros:
Identifies the most efficient delivery routes
Schedule and track delivery bookings
Integrates with payment and SMS gateway apps
Cons:
No self-serve client portal.
Pricing: Pricing is generally based on the number of tasks you intend to use. The Early Stage Plan, which includes 150 tasks per month, is $15 USD per month when billed annually. One of the most popular plans appears to be the Standard Plan, which is $299 USD per month and includes 5000 tasks per month. Free 14-day trial available.
Features:
Easy route optimization
Geofences for agent territory designation
Business-end delivery notifications and alerts
Communicate directly with managers, dispatch and customers
Tookan is not an appointment reminder app as such. It's a transportation service tool that enables you and the client to stay in the loop on delivery status, which is a huge benefit if you run a small logistics company, provide on-site services, or deliver purchases directly to the customer.
Although its core offering is delivery scheduling and tracking, Tookan integrates with payment gateways, form apps, and invoicing modules to provide greater functionality to the base platform. You can add features as you need them, making the app flexible enough to grow with your business.
Conclusion
Consumers today want to control their own schedules, but busy lives can make it impossible to keep track of these obligations and appointments afterwards. An appointment reminder app can increase engagement and loyalty by giving your customers one less thing to remember and grow your revenue by making bookings impossible to forget.