Real estate websites are often more complex than your average blog or portfolio site. In addition to a polished, professional homepage, many real estate agents have a way to search for properties on their site, so buyers can contact them about specific viewings. Galleries of high-quality photos are ideal, and map integration, virtual tours, and side-by-side comparison features are all great ways to get potential clients to stay on your site.
WordPress.org is a great option for building a real estate site, since it's a powerful platform with themes and plugins that help make these features possible. Below are 10 themes and plugins that offer the essentials for building a real estate website. But first, a few basics that you should  make sure you build into your site:
A good real estate website: the basics
 There are some key features that will make your site more attractive to potential leads, and make it easier for you to do business with them. Here are a few features you should have to help make the most of your website:
IDX/MLS integration: having a website with IDX integration will mean that you can upload current MLS listings with relative ease. It will also be easier to be compliant with IDX policy guidelines.
Agent profiles: clients want to be able to trust that you'll be communicative, responsive, and friendly—so make sure to introduce yourself with a well-designed profile page. If you're a real estate firm with multiple agents, your site should have a section that introduces each of them.
Lead generation forms: lead generation tools make it easy for prospective clients to make an inquiry even if they don't have time to call. You can gather specific information on what each client is looking for, so you know exactly how to follow up.
CRM: client relationship management tools mean your leads will be automatically saved in a database so you can follow up with them easily. Having this feature connected to your website will make it easier to remember exactly when to contact your clients, and what listings to send to them.
Scheduling: having a scheduling feature connected to your website will make it much easier to manage showings. Let clients book from your website, and you'll be able to avoid the back-and-forth of trying to figure out a time that works for both of you.
This is by no means an exhaustive list—it's also important to have things like SEO features built into your site, and responsive design that works just as well on mobile, so your clients can search property listings on the go.
First, here's a comparison of four themes that all have great features for real estate websites: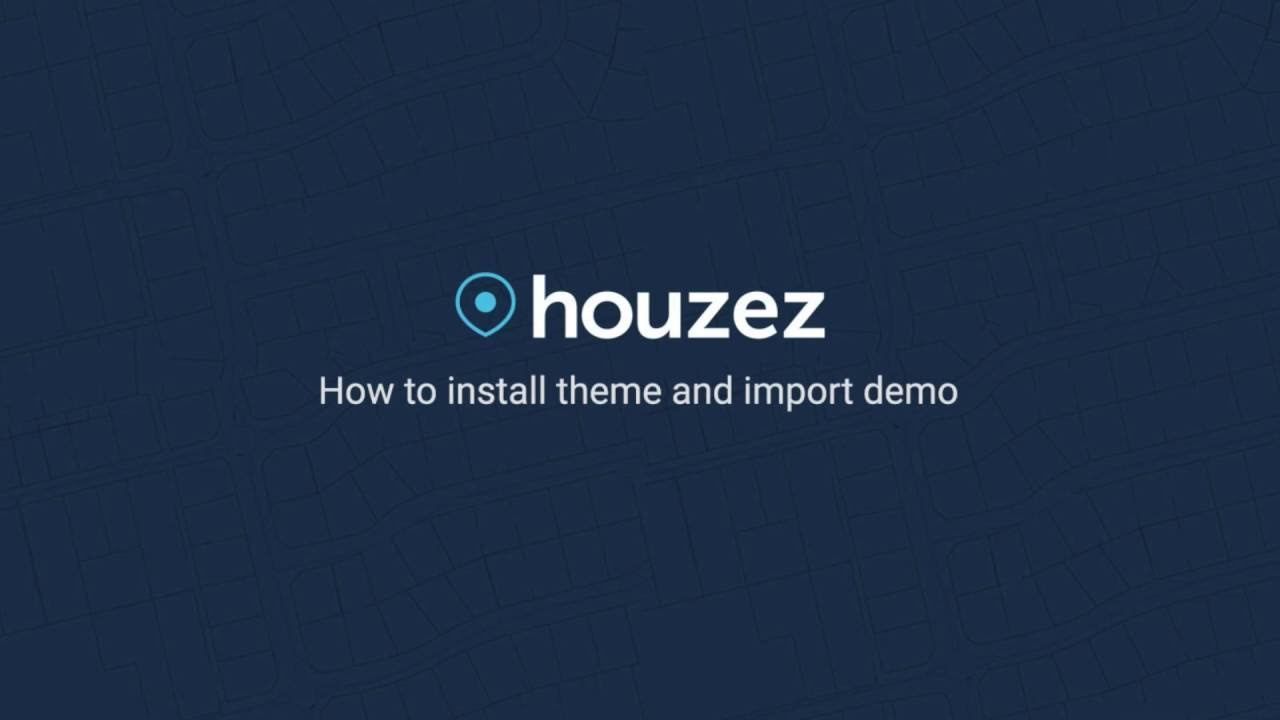 Pros:
Comprehensive list of features for real estate
Scalable for real estate firms that plan to grow
Lots of different widgets and customization features
Cons:
Complexity is best suited for a professional web designer
Smaller firms or individual agents might not need some of the more complex features
More complex websites will require more maintenance over time, but support is limited
Pricing: $59 for a regular license with option to add 12 months of support for $17.63
Features:
Complex, up-to-date search features
Staff profile page with space for rating, management features
Built-in CRM
Advanced analytics
Detailed property information
General analysis: This is a good theme as a starting point for professional designers, with advanced search engine features and the ability to freehand draw grids for presentation pages. It has a lot of backend functionalities like analytics, a robust CRM, responsive design, and an employee management system.
It's a great option for those with money to spend on design services, but might not be the best option for solo agents or small firm owners who are building the site on their own. While this option doesn't have direct IDX/MLS integration, it does have features like GDPR compliance, energy class descriptors, and property class search functions for EU users.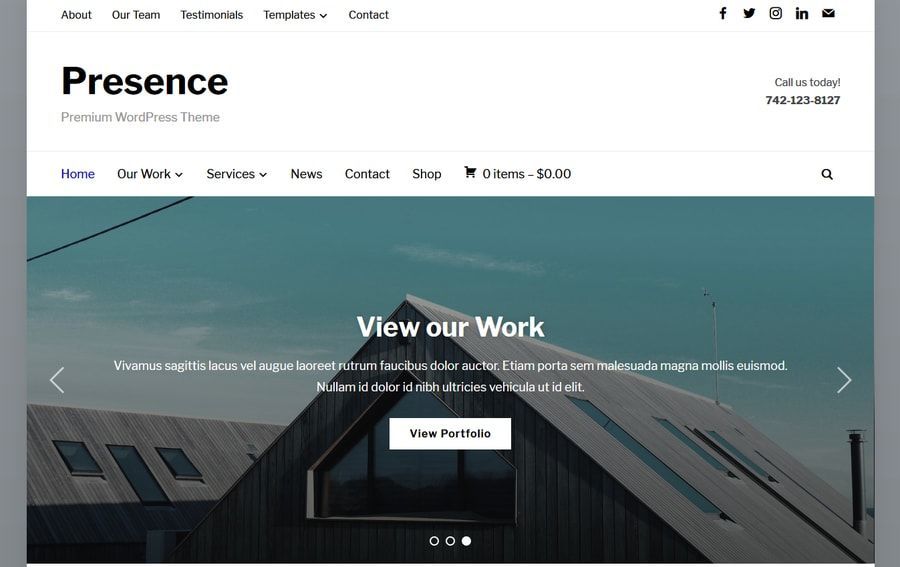 Pros:
Designed to be easy to use, with SME's in mind
SEO-friendly code built into the theme
Price includes one year of support
Cons:
Most expensive option listed
Fewer widgets/more limited than Houzez 2.0
No CRM/management features
Pricing: $79, with a 14-day money back guarantee
Features:
Listings page with search feature
Agent profile pages
Blog design included in template
IDX support
Property details page with photo galleries
General analysis: Presence is designed to make it easy for small business owners to build a website. It comes with a pre-built real estate layout with listings, location, and property type dropdown menus. It even has preset colour schemes so you can make a beautiful, colour coordinated site in one click.
While it's a lot more user-friendly than Houzez 2.0, it doesn't have as many search and customization features. However, US-based real estate agents will appreciate the IDX support, and the price includes a year of customer support, making the price on par with Houzez 2.0 if support is a definite must.

Pros:
Free, with optional paid add-ons
Even free packages include tech support
Allows for more autonomy in building a site from the ground up
Cons:
No specific real estate template; adding plugins will be necessary
Requires some tech savvy
Large range of options can make it difficult to know which ones to pick
 
Pricing: Free, with paid plans starting at $31 for one site
Features:
Built-in SEO features
Compatible with page builders like Beaver Builder and Elementor
Woocommerce integration
Extensions include Instagram feed integration
Elementor plugin offers over 40 widgets
General analysis: Ocean WP is one of the most popular WordPress themes. Although it doesn't offer a template for real estate specifically, the options available make it possible to create a stellar real estate website for free or at a lower cost than the previous two options.
Ocean WP's sites are designed to be quick-loading and fully responsive, so they look great on mobile as well. Real estate agents can take advantage of the Google Maps, team members, and image gallery widgets. Although it's designed to be easy to use, it will take some tech savvy to know which options will translate to the types of features you'd like to see on your site. This is a good option for small business owners who want more freedom with their designs, without paying a premium for options they don't need.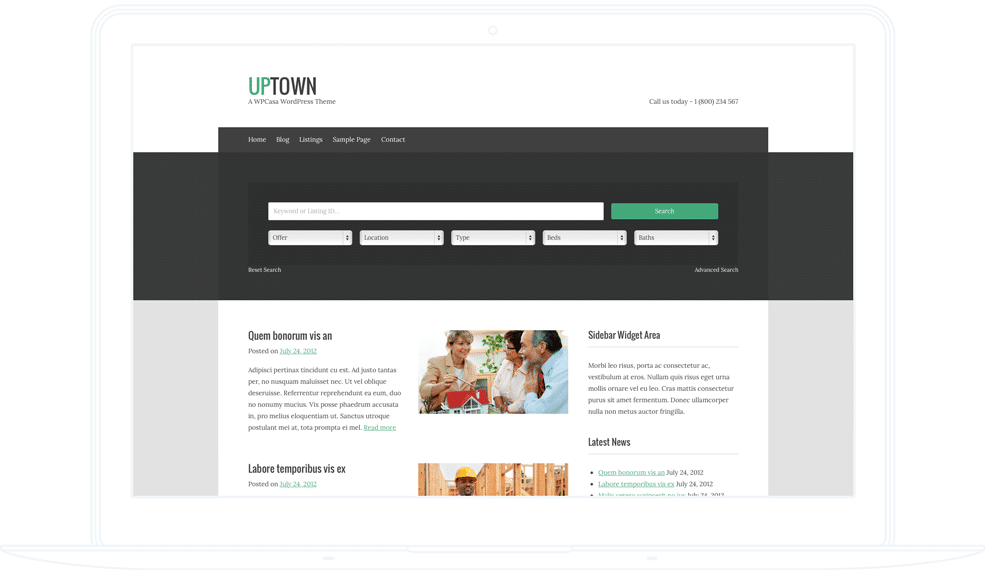 Pros:
Compatible with the popular WPCasa listings plugin
Free, with optional add ons
Easier to extend the functionality with real estate specific features
Cons:
Support is pricey, at €19 for 45 day access
Individual add ons are also expensive
Free search features aren't as advanced as Houzez 2.0

Pricing: Free, with optional add-ons
Features:
Translation-ready framework
SEO optimized code
Detailed property profile pages
Easy to use search features
Built in lead generation features
General analysis: upTown is a clean and simple design from the WPCasa framework, which offers a family of different themes. The theme has blog, listings, and contact page features as well as a prominent search feature that makes it easy to look up properties. UpTown offers a theme customizer with a live preview, and is compatible with the WPCasa plugin that offers even more features.
WPCasa is comparable to Presence in complexity, but has more potential for extending the functionality through the compatible WPCasa plugin. One of the drawbacks to this option is that unlike Ocean WP, tech support is expensive. Still, it's another good option for small business owners who want a simpler solution that lets them avoid having to hire a designer for their site.
Next, here are 6 plugins that fill in the gaps if your theme doesn't have the perfect functionality:
Main function: IDX/MLS compatibility and listing system
Pricing: Free
Features:
Automatically post new listings with Google My Business account
Listings pages for imported properties
Over 17 different information fields for each property
Allows manual listings
Allow users to search by information field
General analysis: IMPress for IDX Broker is a great plugin if you want your site to be IDX compatible but your current theme doesn't have an option for it. It has multiple information fields for each property, which you can display or hide depending on your preference.
IMPress for IDX Broker is one of the most popular plugins for real estate websites. It would be helpful for use with any site that doesn't already have IDX compatibility.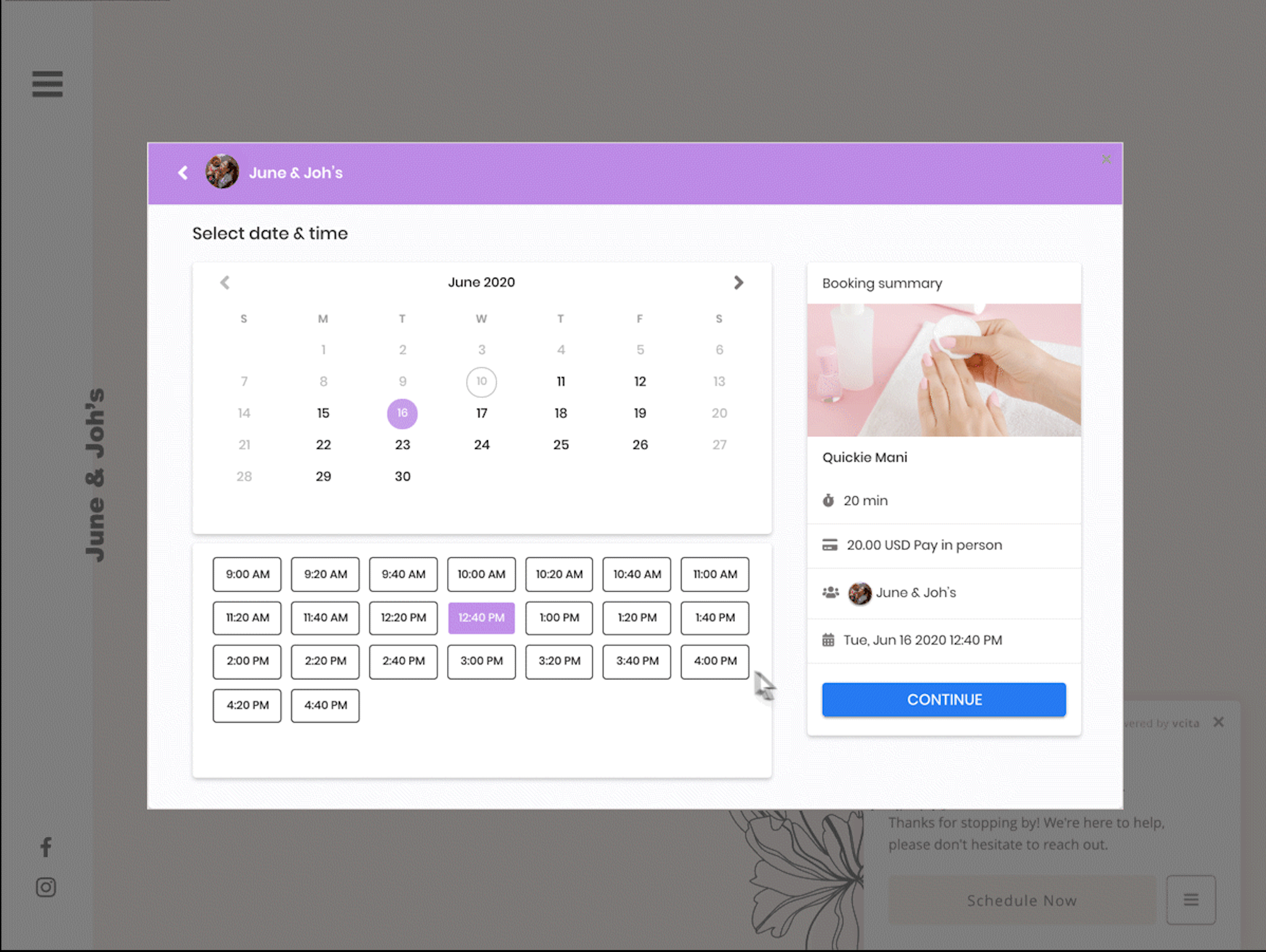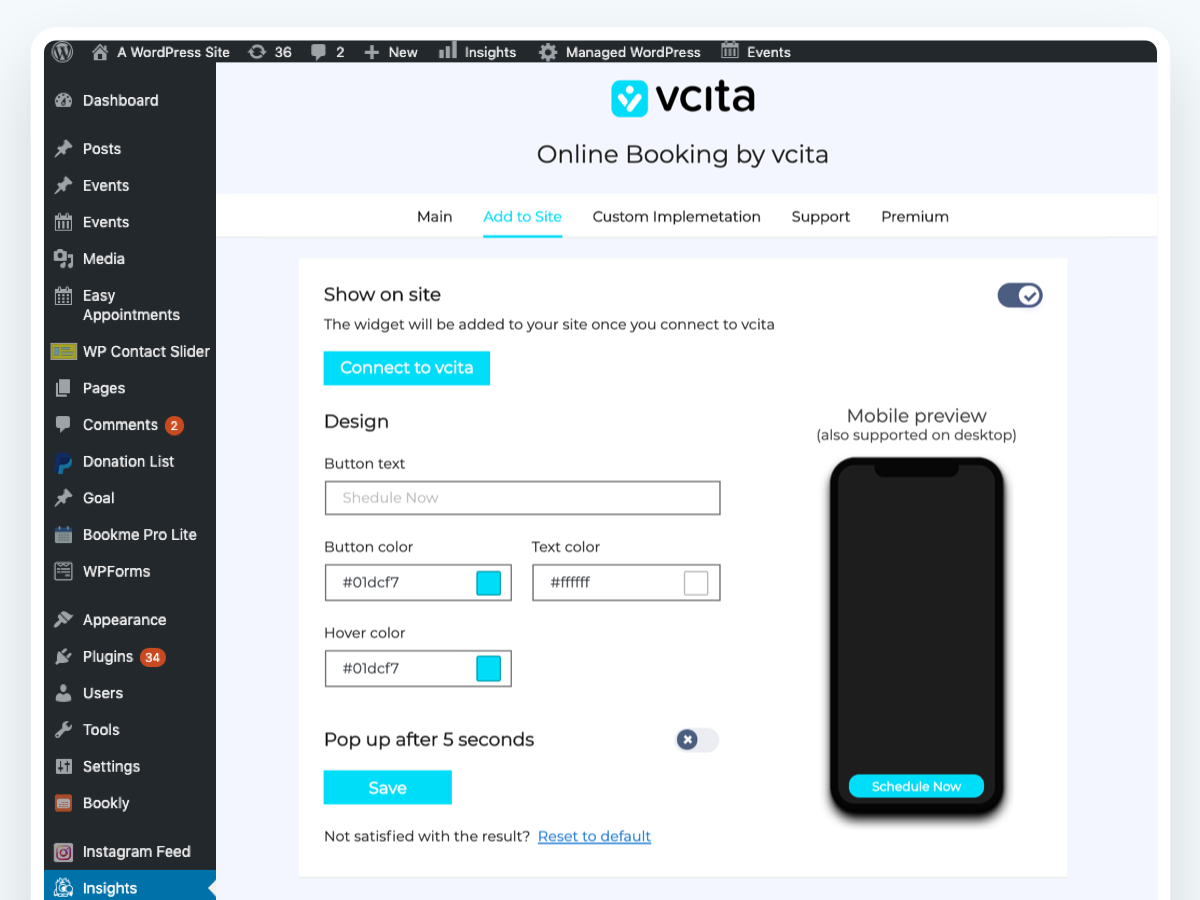 Main function: Automated scheduling
Pricing: Scheduling only starts at $12 per month; other integrated features offered at $19 per month, with a 14-day free trial
Features:
Let clients see your schedule and book with you online
Customize your booking form to suit appointment types
Multiple staff can book through the calendar
Available in 11 languages
Features zoom integration for remote meetings
General analysis: Vcita's online scheduler is a great way for real estate agents to manage viewings for multiple clients. This allows your clients to see your schedule and book right from your website, eliminating the hassle of trying to find a time that works for both of you.
Let them select from multiple appointment types with customizable booking forms, and add a widget to your site that stays in place while your clients scroll. Since none of the wp themes have automated scheduling software built in, vcita's online scheduler is useful as an addition to most sites.
Main function: Advanced property search and display
Pricing: Free
Features:
Intuitive listing editor lets you add image galleries and other details to listings
Integrated maps help you choose how you display listing locations
Change currency of listings easily in WPCasa's editor
Property list with filters and bulk actions for management
Customize agent user roles
General analysis: WPCasa is a plugin that helps you create advanced searches and display your properties exactly as you'd like to. Create professional looking image galleries for each property, with search options on every page.
You can also use this plugin to manage properties, allowing you to filter by listings and apply bulk actions for easy website updates. This plugin is a good solution for WordPress themes that aren't specific to real estate, such as Ocean WP.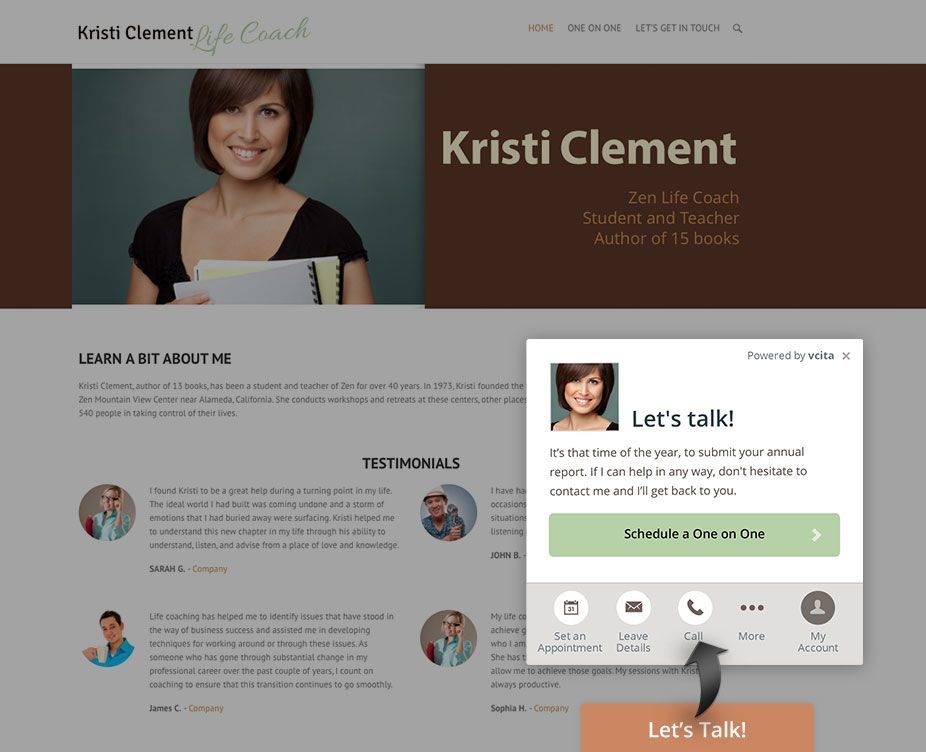 Main function: Lead generation forms
Pricing: Free option, with paid plans starting at $19 per month (14-day free trial)
Features:
Customizable contact forms
Form submissions sent directly to your email
Let your visitors upload files and schedule appointments via the contact form
Website widget that stays in place as the user scrolls
Mobile optimization for on-the-go questions
General analysis: Vcita's powerful lead generation features add easy ways to contact you throughout your website. With a vcita account, they're also compatible with the scheduler mentioned above and the CRM and lead management tools below.
This plugin adds a lot of background functionality to your site, making it easier to keep track of who has contacted you and to get back to them in a timely manner. Drag-and-drop tools let you add as many fields as you like to your form. You can assign different form submissions to different staff members, and add customized actions to the contact form. Clients can even call you directly right from the form!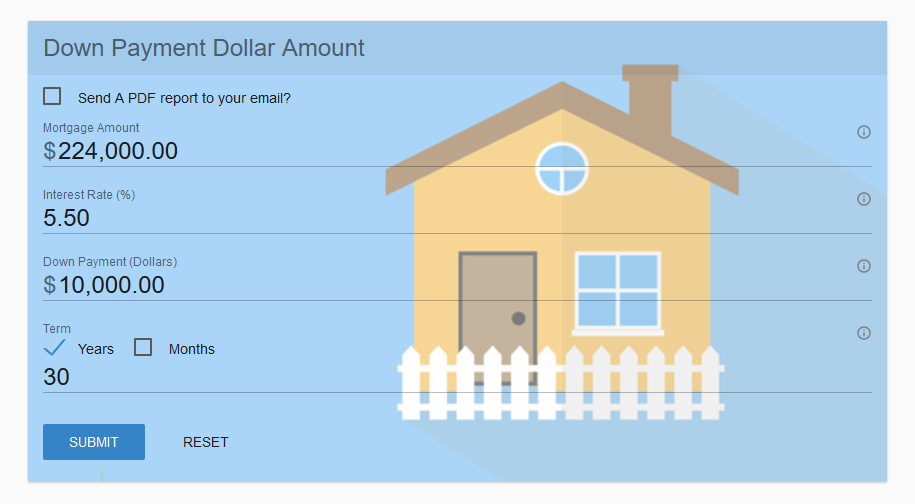 Main function: Mortgage calculator for real estate sites
Pricing: $27, with extended support for an additional $8.25
Features:
Sliders to adjust amount, interest rate, down payment, and term
Can be used as a widget on a sidebar
Customizable; you can add your own logo
Responsive design that collapses vertically for mobile
Custom CSS styling possible
General analysis: The WP Amortization Calculator is just that—it's a calculator that you can add to your site, either as a static part of a page or as a widget, that allows your users to calculate mortgage payments based on the price of the listing, their down payment, and the length of the payment term.
Houzez comes with a mortgage calculator widget, but for the other sites, it's a useful plugin to have. The more information your clients have up front, the more likely they are to spend time considering properties on your site. This can help narrow down which properties are realistic for your client's budget.

Main function: Adds CRM and lead management tools to your website
Pricing: plans start at $19 per month, with a 14-day free trial 
Features:
CRM system that stores client contact information and categories
The built-in Client portal lets you message and share files directly with clients
Email and SMS marketing
Compatible with vcita scheduling and contact form
Mobile friendly design
General analysis: Vcita's CRM plugin offers a client relationship management system that lets you store, categorize, and update information for each client directly from the app. Keep track of each client's budget, shared documents, previous viewings, and preferences easily, so you can suggest the right properties every time.
Your clients also will have access to a secure client portal where all their information is in one place. Listing agents can share contracts, property assessments, and other important documents in a place where you can both access them easily, at any time. You can also use email marketing features to divide clients by their price range or other preferences and email them listings that you know they'll be interested in.
Build trust on your website
As a real estate agent, the first and most important thing your clients need from you is trust. A home is one of the biggest purchases most people will make in their lifetimes, and the decision usually starts with an internet search. Your website is often one of the first ways your clients learn about you, and as a result, it's your best chance to make a good first impression.