Although some may find it worth the effort to create their invoices manually, today there's no reason to waste your time on it. You can simply use an app to create an invoice for your business – quickly and easily.
But in the ocean of invoicing apps, how do you know which one's the most efficient? To help you separate the wheat from the chaff, we've assembled a list of the 10 finest invoice apps to consider.
1. Vcita
With Vcita, you'll be able to manage the entire billing lifecycle, including clients, payments, appointment scheduling, and fully customizable invoices from a user-friendly dashboard, on mobile and desktop devices. Here, you can turn estimates into invoices in a single click and add a simple payment button so your customers can pay directly from the invoice.
You don't have to wait for clients to open emails – just send the invoice via SMS immediately after the meeting. Don't want to hound them with collection phone calls? Set up automatic payment reminders. You can choose currencies, set multiple tax rates, and the best part? You can try all these features for free during a 14-day trial. Plans start from $19/month.
Some things do take a bit to get accustomed to (i.e. planning the calendar), but the learning curve isn't very steep.
Vcita also offers a wide variety of downloadable invoice templates.
See how other users rank vcita on Trustpilot.
2. Pancake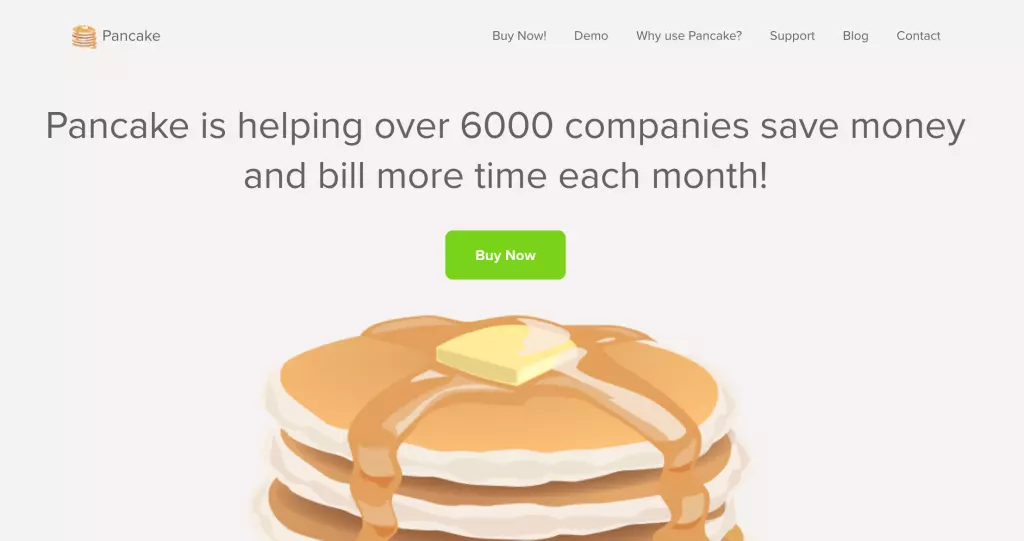 Pancake is a self-hosted invoicing platform that allows instant invoicing at a fixed rate hourly, or whenever, without monthly limits on the number of invoices.
It also provides you with a thorough overview of expected and fulfilled payments, sending you notifications of successful transactions. Pancake also facilitates reusing old invoices to create new ones, i.e. setting up reusable items.
However, this app lacks the automatic numbering capability and requires manual input of expenses and late fees, but is overall a decent invoicing solution.
Pricing is available upon request.
3. Bill.com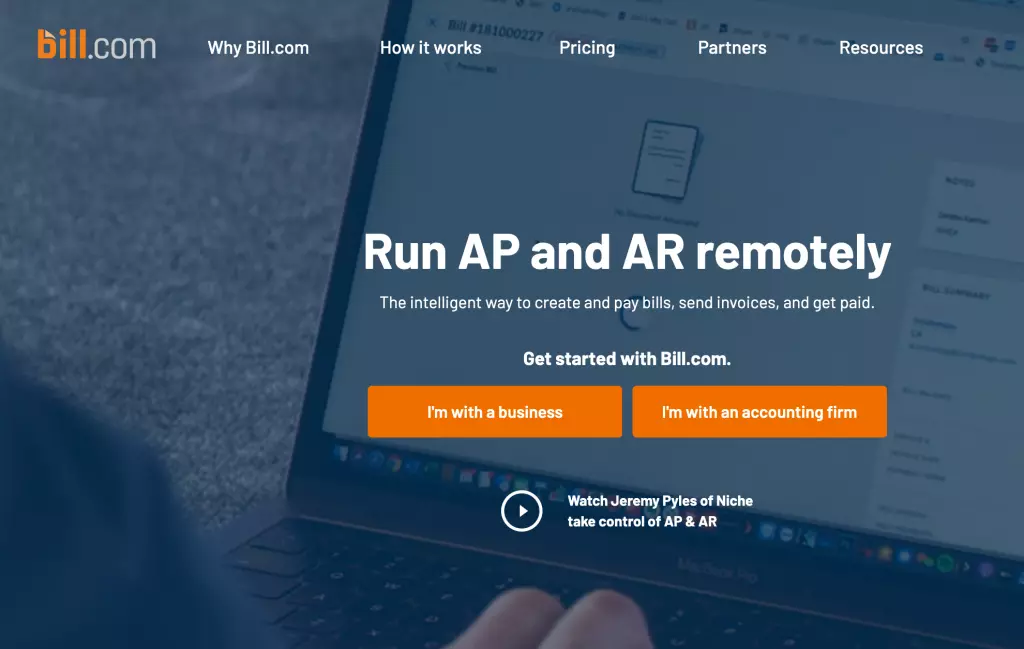 Bill.com offers customizable and reusable templates, automatic invoice numbering, and recurring invoices. In addition to email invoicing to over 130 countries, the provider's team can also send invoices via US mail.
The platform facilitates payments in local currencies directly to your bank account by ACH or credit card. It's also designed to integrate and sync data both-ways with major accounting software solutions and other financial management tools.
That said, you might need to arm yourself with patience when trying to reach customer support.
Plans start from $39/month.
4. Deskera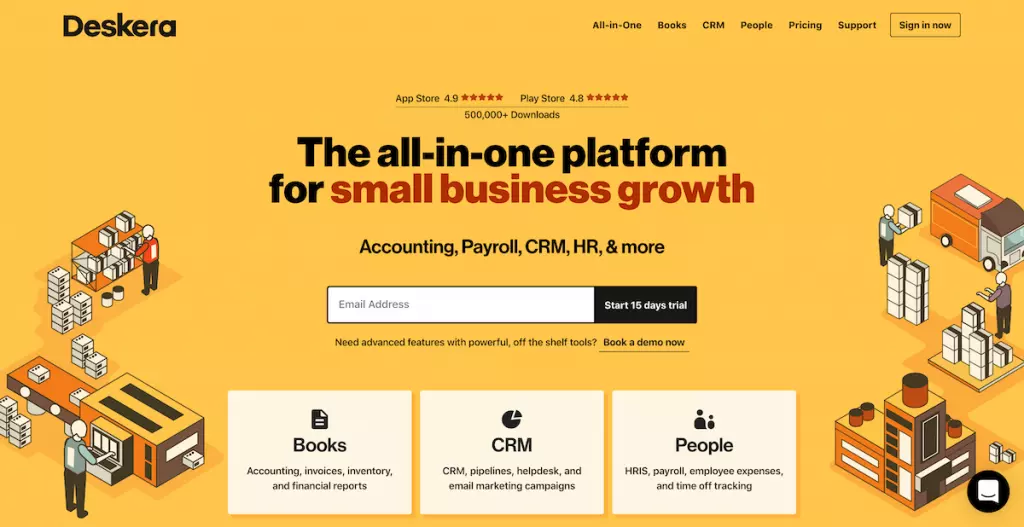 Deskera has more than 100 free professional invoice templates you can choose from and customize by adding your logo and branding (and additional fields). It supports over 100 different countries and currencies, as well as integrations with more than 2,000 apps.
In addition to sending invoices via email, SMS, and Whatsapp, there are options for managing accounting, inventory, payroll, sales, report sharing, and even HR. The provider also has a two-week free trial.
Having said that, the platform is still a work in progress as it's missing some of the more advanced features.
Plans start from $149/year (*per user).
5. FreshBooks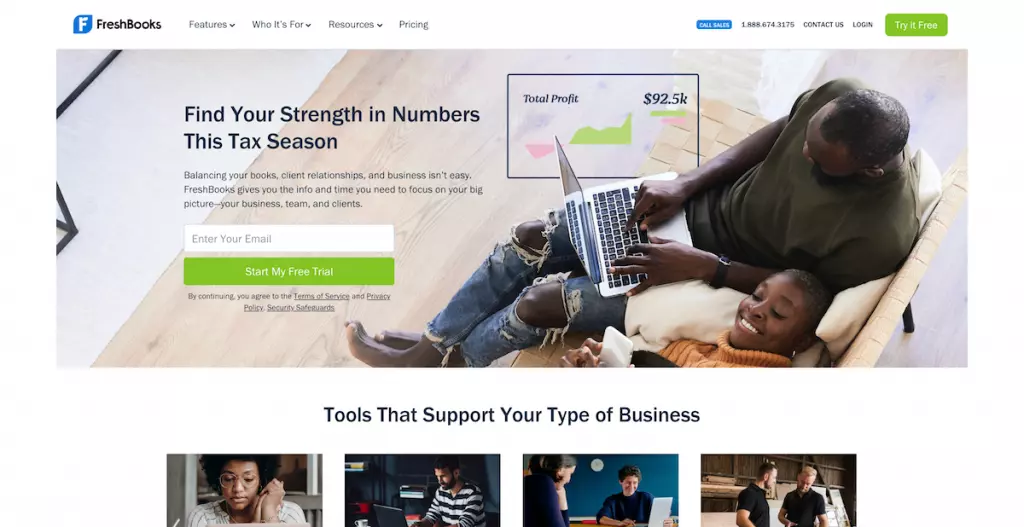 FreshBooks lets you quickly create professional invoices and customize everything – including your "thank you" email. The platform will also automatically send reminders and charge your client's account.
Other features include payment updates, automatic tax calculation, reports, project management, time tracking, and inventory monitoring – all available on desktop and mobile devices.
Our main objection, however, was the fact that the platform can get quite pricey if you have more clients, and it isn't as fast as we expected, more over Freshbooks get some pretty tough reviews on Trustpilot regarding both customer support and a buggy and slow performance of their software.
Plans start from $4.50/month (*note limited to 5 clients)
6. Agiled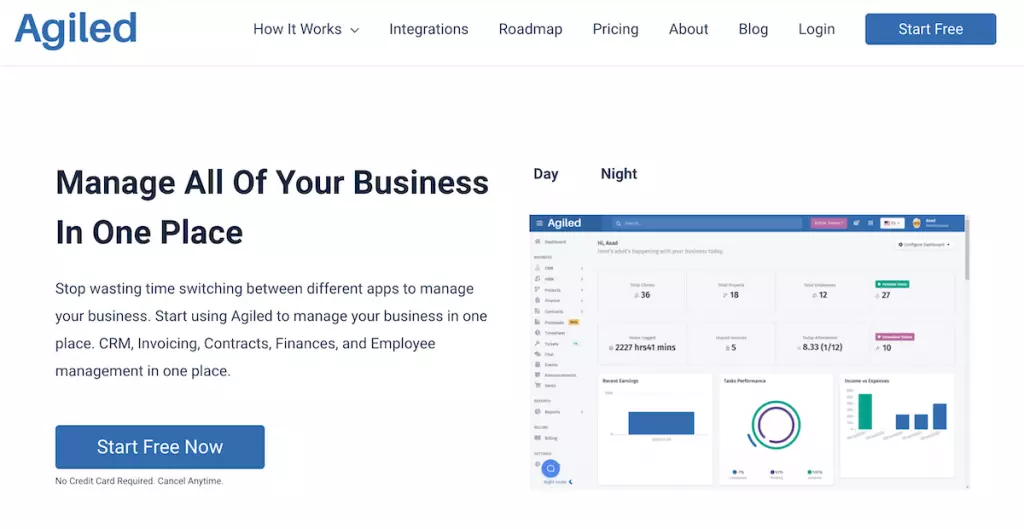 Folks in the service business will appreciate Agiled's features like white labeling, automatic recurring invoices, and payment reminders. But that's not all.
Agiled also provides other handy options to save your time, including project management, client support, creating contracts and proposals, automated tax calculation, and task time tracking.
Like Deskera, Agiled doesn't feel quite finished yet, but its creators seem to be working hard to address this. See how clients review Agiled on Trustpilot
Plans start from $7/month (*price is per user)
7. Hurdlr Pro
In addition to its invoicing software, Hurdlr Pro offers automatic expense tracking, fully customizable branding, credit card payment support, and time tracking. It also allows you to calculate your profits and income taxes in real-time estimates.
The platform supports recurring invoicing and can automatically match bank deposits with your invoices. Opting for this solution provider will also grant you access to extras like the automatic business expense and mileage tracker.
We did have a bone to pick with Hurdlr Pro though – it doesn't support multiple currencies and you can't send invoices via mobile (yet).
Plans start from $10/month (per user).
8. Wave
A free invoicing app, Wave helps you create customizable invoices, set up recurring invoices and automatic credit card payments, automated reminder emails, sales tax calculations, as well as switching between automatic and manual billing.
You'll also get a clear picture of your history with each client (when they view or pay an invoice, or when it's due). Additionally, it supports plenty of currencies and reporting at the year's end. Free iOS and Android apps facilitate sending invoices on-the-go.
Unfortunately, Wave doesn't have chat or phone customer support, so the only way to contact someone on the team is via email, which isn't practical or fast.
Plans start from $35/month (*extra $6/month per user)
9. Xero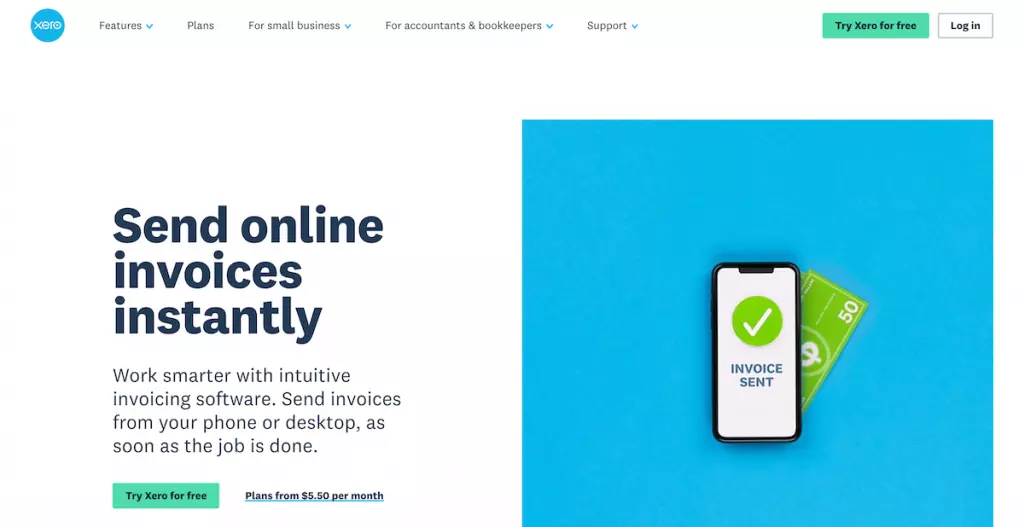 Invoices customizable with logos, payment terms, and additional fields, instant and recurring payments, automatic reminders, direct payments via third-party services, and smartphone support – all these features are offered by Xero.
The intuitive invoicing software is accompanied by project management, filing system, bank reconciliation, smart lists, multi-currency accounting, Gusto payroll feature, and a 30-day free trial.
Xero is also very cheap, plans starting from $5.50/month, so we weren't surprised to find some glitches, errors, and missing features.
10. QuickBooks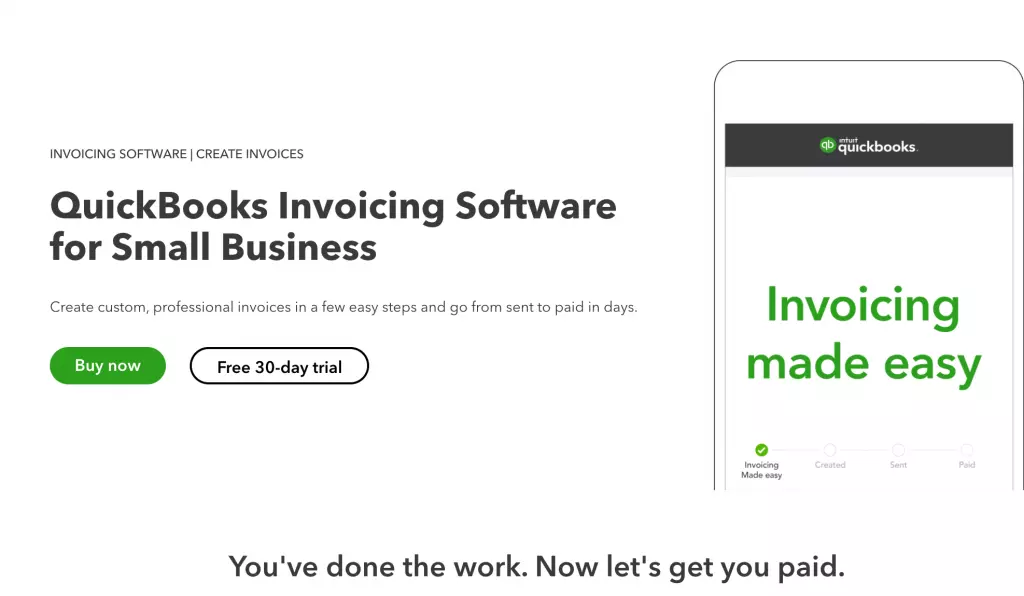 QuickBooks offers various subscription options and you can try them out during a 30-day free trial. The features cover custom invoices, turning quotes and estimates into invoices, real-time payment tracking, and access from both desktop and mobile devices.
Invoices can be scheduled and sent individually or in batches. The system can also send payment reminders to your customers and automatically calculate tax, discounts, and shipping costs.
QuickBooks does have some disadvantages as well – its platform can be difficult to navigate for beginners and it has fewer invoice design options than some. See how users ranked Quickbooks on Trustpilot.
Plans start from $40/month
Your business deserves the best
And there you have it – some of the best invoicing software solutions for a service business the market can offer. We can't tell you which one of them to opt for, as it will ultimately boil down to your preferences and the specific needs of your business. If you want to check how Capterra ranked the above listed software, you can check out each billing software's score on Capterra. We hope we at least narrowed them down to make the selection process easier for you.