A communication center to manage contacts and stay in touch with clients
Contact management software is core to your business. vCita provides a 360-degree view of the client relationship and communications. Your team can track upcoming appointments and shared documents, invoices and payments. But vCita is more than a contact management software – it's a personal assistant, facilitating client management and timely responses anytime, anywhere, on any device – even automating scheduling and reminders.
vCita will integrate your contact management with your website, helping you capture more contacts and gain additional insights so you can prioritize leads and deliver the best service to clients.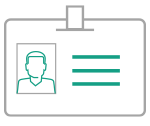 Manage contacts and customers
Automatically add leads and contacts to your contact management software, including their contact information, communication history, past activity and private notes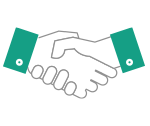 Gain client insights
Manage contacts and collect client information through your website. vCita automatically creates a profile for every contact with the client's photo and social media information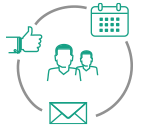 Deliver amazing service
vCita Contact Management Software sends email and mobile notifications of contact requests or client follow-ups. You can respond using any device, anywhere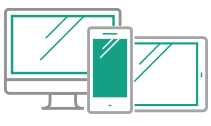 24/7 client portal
Build customer relationship in every website and Facebook interaction. Provide a self-service portal for your clients to review their activity and take action, schedule appointments, send messages, share files or pay online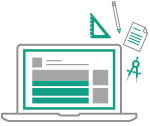 Personalize the experience
Brand and customize client-facing communications, notifications and reminders with your business logo, colors and text. See when clients read your emails. Recognize and greet returning clients and personalize their experience on your website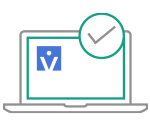 Easy to integrate
Import and export contact information via Excel, Gmail or as a CSV into vCita client management software
"We received three leads within 24 hours of adding vCita to our website and have been receiving new inquiries steadily ever since. And the contact management works like a charm!"
Michael Raanan, Landmark Tax Group
"After months of research for a better way to communicate and reach out to prospective and existing customer's vCita was the answer. Multiple touch points from sales presentations, training, selling services, consultations, live online product demos and special support requests are all managed by using vCita to arrange time and opportunities in an easy and well-designed interface."
Chuck Royer, Arbor Masters Tree and Landscape

by
vCita is more than a client management software.
It's the online CRM software that engages more customers via the web, mobile, social and email marketing.